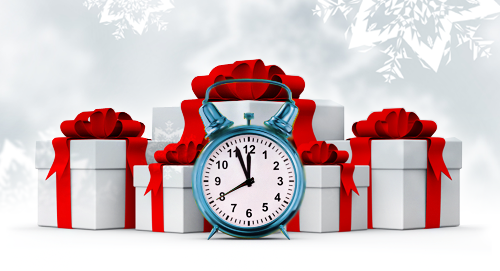 There's a period of time between the holidays, Thanksgiving to Christmas that are laden with maybe one to two parties a week. A lot of talk goes into what to eat and drink at these festive soirees. Fitness trainer and Biggest Loser's Bob Harper says to "get one small plate and go to buffet once. You can make it as high as you want…but that's it." Great…and then run 10 miles the next day.
Though not much is said about what to eat at home between parties and holidays. Do you eat only salad? Fruit? Before too long, you are headed to the leftover cookies and fudge brownies you brought over from Aunt Bertha's and Uncle Don's "ugly Christmas sweater" party. With temperatures in the northern states below 45, you want something to stick to your ribs. Hearty. Manly food, even if you are a woman. (Not that I'm saying you should be manly…or womanly…or even gender-specific…just that a protein and carbohydrate meal is considered "manly"….oh for Chrissakes, GLAAD will be calling me in a minute) And there is nothing more body-warming, stomach-filling, calorie-conscious and easy to make than a pot of stew. Chicken, beef, fish or vegetable. Or even a combination of any….and it's cheap and quick. Do it on a Sunday after your weekend evenings have been taken up by "Jingle Bell Rock" at Chrissy and Hef's place on one night and the other was about George and Ben's Christmas tree trimming party. (You had to bring two balls…but only silver or leather….to hang.)  Back to the stew…if you are one person, a pot can get you through a week. If you are a couple, maybe a dinner twice or lunch….if you have a family, maybe just for dinner…but it will only cost you maybe $15, if that.
Stews which are just thicker and heartier soups are essentially the first one-pot meal. Everything thrown into a pot and simmered until done. Also, the are incredibly low in calories topping out at 300 calories for a bowl of goodness.
You Will Need (Basic guidelines):
Two pounds of meat, cut into 1″ x 1″ cubes (beef, pork or chicken…you can do veal, lamb). Buy the cheap stuff or on sale. This is a braise and really, the cheap stuff is the most flavorful. Get that.
Your favorite root vegetables (Parsnips, turnips, celery root, sweet potatoes, butternut squash, acorn squash). Peel and cut them into, as best you can, uniformed bite-sized pieces.
Flour for dredging
Olive oil
Fresh herbs such as rosemary, oregano and marjoram
Can of San Marzano tomatoes
White or red wine (optional)
Chicken or beef stock (optional)
Water
Let's make a stew;
Using a dutch oven or stockpot, heat up the olive oil perhaps about three or four tablespoons.
Dredge the meat in the flour and brown in the oil on all sides. The flour will help create the gravy for the stew and gives a nice texture to the meat of your choice. Once browned and coated, remove from heat.
Now pour your liquids such as a cup (or two) of wine, stock or water. Throw in your herbs, garlic and onions (if using) and then throw the meat back in. Bring it to a boil and then simmer.
Next, throw in the veggies but not all. Use the tubers first like the parsnips, potatoes, turnips, celery root…they take a little longer to cook. At simmer, they should be 45 minutes. 20 minutes before finished add the squashes. (Think of this as if it's above ground, shorter cooking time; below, longer).
Add the tomatoes (if you like) and more stock. You can also add beans. If the stew is still too thin, take a cup of liquid from the pot and using flour, cornstarch or arrowroot thicken gradually with a teaspoon. Stir. Add another, stir. Continue doing this until you get it to a roux. Then pour into the stew. Continue simmering.
In 45 minutes, everything should be done and yummy. Serve it up in a bowl and freeze the rest!