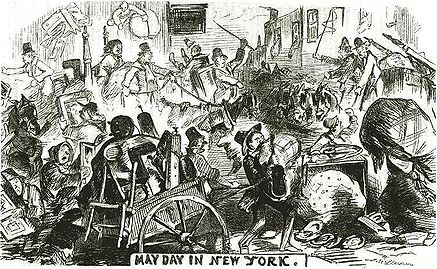 By now, dear reader, you've ascertained I've moved from the City of Angels (Los Angeles) to the Valley of the Sun (Phoenix). And, it's been pretty stellar. I'm loving the constant dry heat, no traffic and beautiful horizons. Moving takes you out of your comfort zone and encourages exploration whether you want to or not.  So that's what I've been doing exploring –  discovering new foods, markets and restaurants in Phoenix –determining my own growth, both professionally and spiritually. (Yep…I said it.) I know my cooking is now reflecting that change.
In the month that I've lived in the Southwest, I've cooked with all sorts of peppers that I wouldn't normally use: pasilla, ancho, Anaheim, hatch, jalapeno and habanero. I'm also trying to find different recipes – not so much for techniques but unusual combinations that I haven't heard.  This brings me to a dish called country captain, a low country Carolina poultry tradition that I had never, ever heard of.  (Even though my grandmother lived in South Carolina and cooked lowcountry food.) Since making this the first time, it has now become one of my top ten favorite things to eat. I'm not even going to get into the history of this recipe as writer Robert Moss details it incredibly well on the blog Serious Eats. The Southern-based culinary siblings' team of Matt and Ted Lee do the same during a "throwdown" with Chef Bobby Flay on this dish.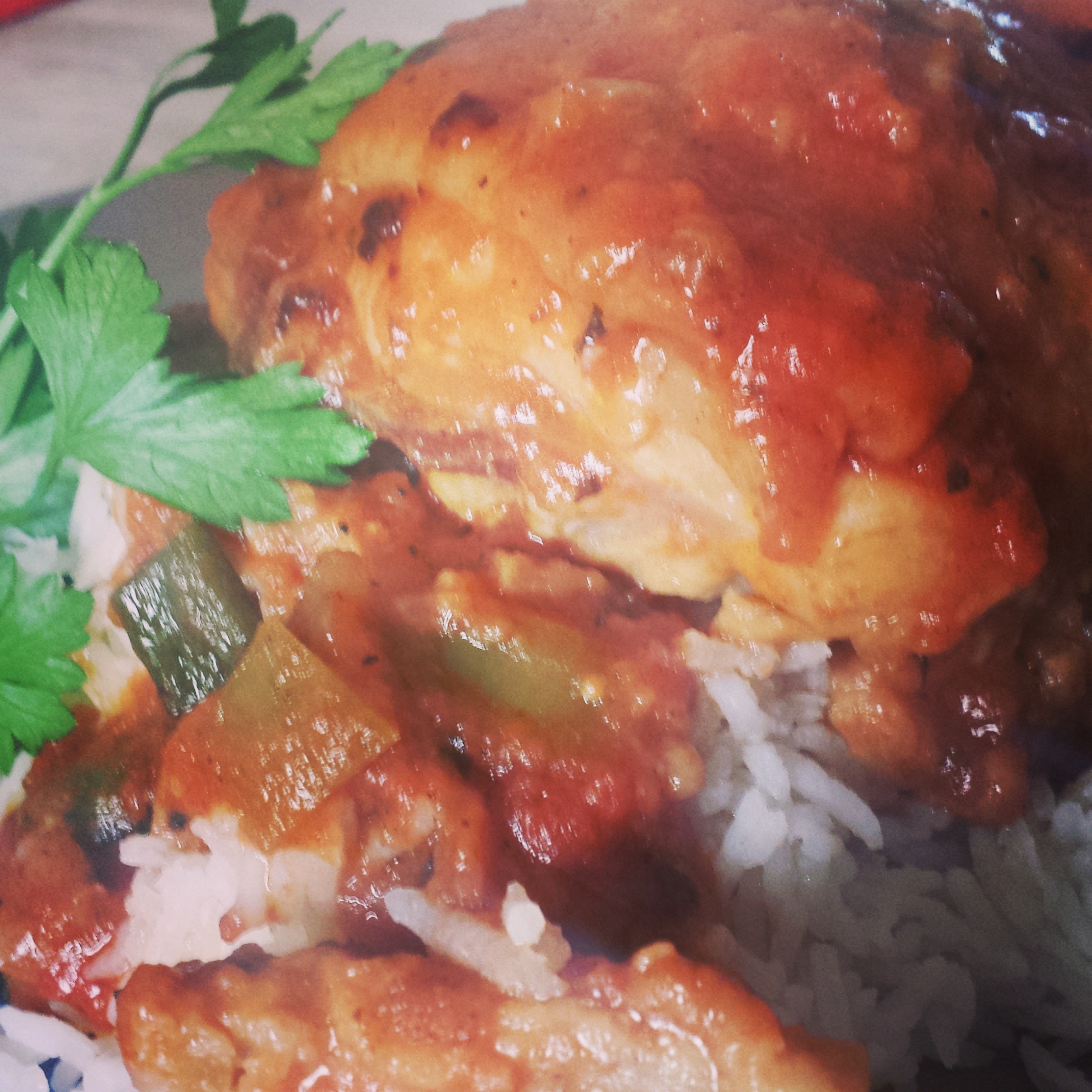 Country captain is a gastronomic flavor treasure and can be made in one pot or deep skillet which is also one of my favorite things about making it. It's also not something – although I'm not certain — you will find in hip foodie restaurants. In my opinion, it would be hard to make it "restaurant pretty". It's a thick, lovely sauce poured over buttered rice …or noodles, mashed potatoes or a delicious toasted bread. (Although, I can see it plated in individual cast iron pots.)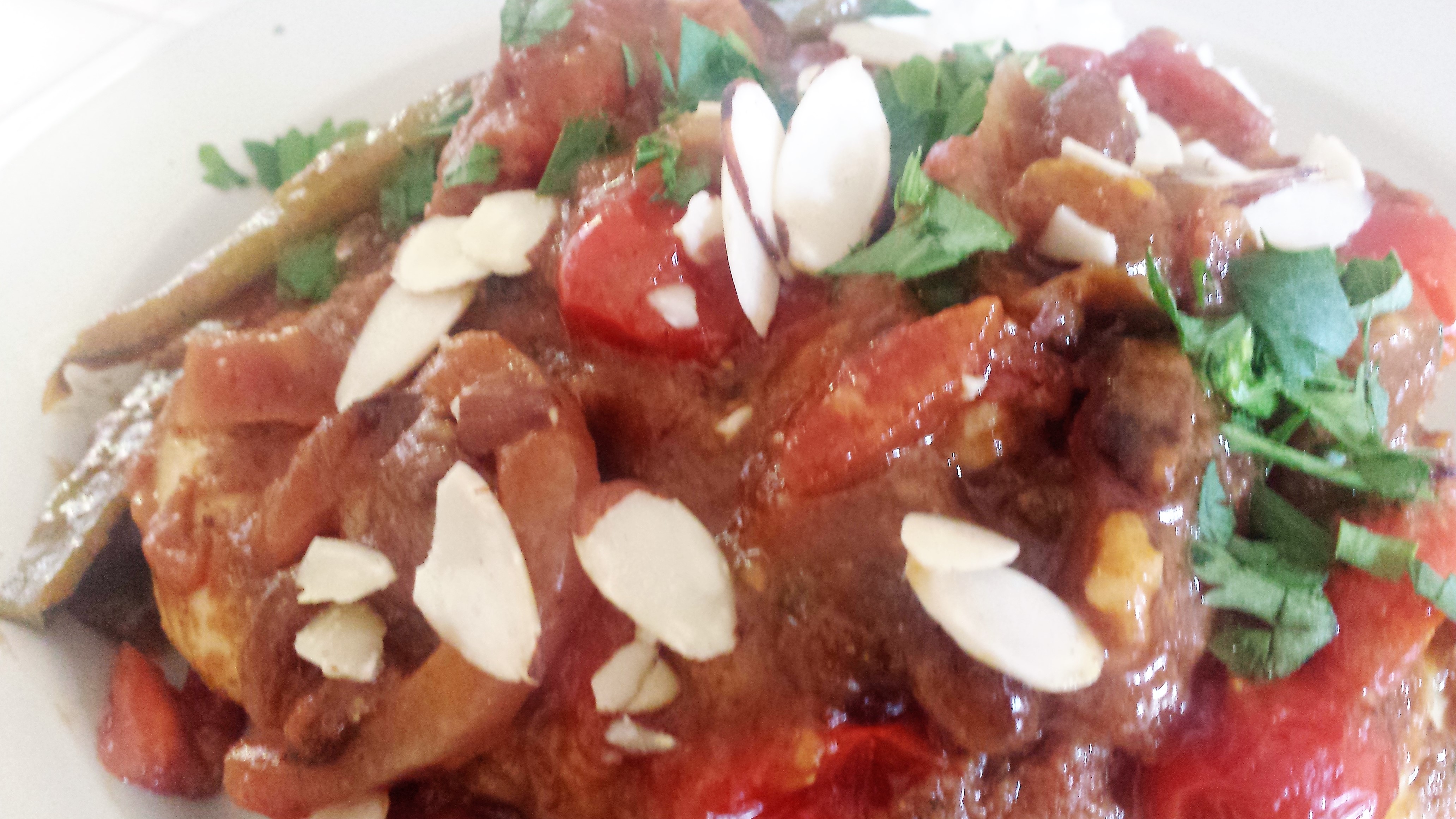 I've tested out three different recipes and as always, I find the simplest way to be the best. You can make it a little leaner — for the calorie counters — by using pounded skinless and boneless chicken breasts instead of a whole chicken. I found that the butter used to crisp the chicken was enough fat. Ultimately, the resulting dish is a cross between an Italian chicken cacciotore and a simple Indian tomato-based curry. Regardless, the aroma, sapidness and textures are extraordinary, making it great for family meals, parties and gatherings.
Ingredients:
One whole chicken, cut up into pieces or skinless boneless chicken pounded into uniform thickness.
Seasoned flour for dredging
Half a stick of butter for frying. (Keep the other half close…you might want to use it.)
Chopped onions: Spanish, yellow or Maui.
Fresh thyme.
Green peppers – lately, I've been using poblano. I find the dish is a little more pepper pungent – not spicy – but greener tasting with the poblano but use whatever is on sale at the farmers market.
Yellow curry. Go to an Indian market. The stuff at your local market is dreck. It needs to be as fresh as possible.
1 large can of San Marzano tomatoes or other can without salt. (Please make sure you get it without the salt. With the salt….OMG, horrifying…it was like a sodium cocktail with tomato.)
Chopped parsley
Chopped blanched almonds
Raisins or currants.
½ cup or so of white wine for deglazing (or chicken broth).
Optional: Garam marsala. (Also, if you do use garam masala, get this at your Indian market too. The stuff at your local market is adequate….but just that, adequate. You will taste a difference. But don't let that impede you from making this dish before running out and getting the curry and the masala.)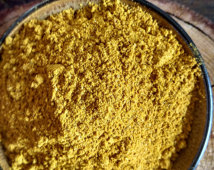 Let's make this puppy:
Melt half stick of butter. While this is going on rinse and dry chicken and set aside.
In a large bowl, big enough to toss the chicken, eyeball out 2 cups of flour. Season heavily with salt and pepper. Stir.
Throw in the chicken and coat well with the flour. By this time, the butter should have melted. Place the chicken into the skillet or pan. Depending on the size of the chicken, you might need to use two pans. Overcrowding doesn't allow for the browning.
Brown the chicken well on both sides. While chicken is browning, slice up the peppers, onions and garlic. Cut the vegetables into quarter inch strips and mince the garlic.
Once all the chicken is browned – you can strain, removing the burnt flour and re-use the butter. Either way, deglaze the pan with a little wine or stock. Add the butter back to the pan or refresh with that butter I told you that you might need.
Add pepper, onions and garlic. Cook until softened.
Pour in the can of tomatoes. Stir in the curry, thyme – adjust the seasoning and if wanted…add the garam masala.
Stir until bubbly. Turn down the heat, add chicken back to the pan and cover until cooked through about 20 – 25 minutes.
Chopped parsley for garnishing. Serve chicken on top of rice with parsley, currants/ raisins and almonds.
F******g AWESOME!!!
– The End. Go Eat. –