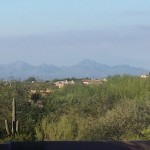 Honestly, I have no idea what I'm doing, but I'm going with it. I created a food blog/website about food, recipes and travel. Writing about people I admire, places I've been and food I've enjoyed and can share with individuals – hopefully, a takeaway recipe for the reader to cook. That's it. That's all I want to do.
At the end of the day, that's what I'm thinking. Cooking, eating and being with people you love. Three simple things. I worked a wine tasting over the weekend, and I kept thinking to myself, "Who are these people? What stories do they have?" as I plied them with an inexpensive sparkling.
I think the question isn't so much who they are but who I'm becoming?
I know I'm different than I was five years ago when the dam broke. It was a self-imposed structure that stayed turbulent emotions, eventually needing some navigating. I erected it for survival – we all do it – the edifice kept feelings in-check. Although, like any man-made constructions it cracks, needing a variety of sealants but the façade always breaks down. Once it's down, erecting a new dam is possible but it will never be the same.
With my journey, the one constant is food and looking for it. Having it, not having it. Will it ever be enough? Am I enough?  I have to remember that I have enough today and all those questions need not apply… if ever again. With my work for i8tonite, my food clients,
and other culinary on-line experiences, I was invited with Nick to have an experience at the Four Seasons Scottsdale at Troon North. We ate exceptional food and gawked at the vistas that only Mother Nature could make. From the lobby of the hotel, the view is breathtaking. Undulating mountain ranges blanketed by the blue Arizona skies. The earth's dusky rose color flecked with prickly cactus and foremost amongst them, the mighty saguaros. Much like the California redwoods, these plants are resilient and massive. Invincible, like The Hulk, with arms reaching out asking for nothing but the elements and solitude. Yep, that was my view this morning. It was enough for today.
I was planning on cooking a delicious dish from Carolyn Jung's San Francisco Chef's Table: The City by The Bay (Lyon's Press, ISBN 978-0-7627-9226-9). Carolyn is one of my favorite food journalists working today I want to support her as she has supported my food and hotel clients over the years.  Unfortunately, the days got away from me, and I wasn't able to cook. Next week, though. Last week, I made an incredible beet and apple salad from the noted food memoirist and award-winning writer, Kim Sunee, whom I've also had the pleasure of knowing and working with over the years. Her book, Mouthful of Stars: A Constellation of Favorite Recipes from My World Travels, is mesmerizing as it trips effortlessly from Asia to Europe to Louisiana. I made her BBQ ribs to accompany last week's salad to share at a later date. I guess this is the later date. I made it with some small tweaks that I always do to a recipe. It's delicious and enough for today.
You Will Need (Feeds 3 – 4):
About 9 pounds of Baby Back ribs or pork ribs.
Kim Sunee's Spicy Tangy Sauce
¾ cup apple cider vinegar
¾ cup Frank's RedHot Sauce
½ cup of fresh OJ
½ cup of ketchup
Several dashes of Worcestershire sauce
5 cloves of garlic
1 tablespoon New Mexico red chile powder (Sprout's carries this in bulk.)
1 tablespoon ground cumin
1 ½ teaspoons sea salt
Dry Rub: This is the reason I loved this recipe.
1/3 cup of New Mexico Chile powder
3 tablespoons ground cumin
1 tablespoon coriander
1 teaspoons ground cinnamon
½ teaspoon cayenne pepper
Let's Make This Puppy:
Preheat the oven 300 degrees and then line baking sheets or low rimmed pans with aluminum foil. While, the oven gets toasty, make the rub in a bowl and combining all the ingredients. Once made, work onto the meat, getting into the fibers. Roast it uncovered for about 2 hours. (You could stop here.)
Place all the ingredients for the barbecue sauce in a medium saucepan. Stir over medium heat for approximately 10 to 15 minutes. Once the ribs have cooked for their first two hours, brush with the sauce and cover tightly in more foil. Bake for another hour and serve with sauce on the side.
The End. Go Eat.