This is a guest post from Dr. Jessie Voigts of WanderingEducators.com
Tucked away on the mighty Miramichi River in Miramichi, New Brunswick is a long, yellow hotel with a big heart. The Rodd Miramichi River Hotel shows, like all Rodd hotels, the essence of friendliness and luxury. And the restaurant, 1809, at Rodd Miramichi is exquisite. We dined there this summer, at first on the riverside deck and then inside by the fireplace, as mosquitoes chased us in after dark.
Of course, the menu featured plenty of fish, including freshly caught Atlantic salmon (which New Brunswick, one of Canada's Maritime Provinces, is known for) prepared 5 ways. There's also lobster, classically prepared chicken, fresh pastas, and sandwiches and burgers. The seafood chowder was the best I've ever had – even with daily seafood chowder eating in Ireland – and my stuffed haddock filet was divine.
Executive Chef Jesse MacDonald hails from nearby Prince Edward Island, a 4th generation fishing family that led to him captaining a lobster boat. Jesse is young for an executive chef – he graduated from The Culinary Institute of Canada in 2010 – and it shows in his rapport with the staff and the delicious output of the high-volume kitchen. Known as the youngest Executive Chef in New Brunswick, his vision for sharing and eating locally sourced seafood and other fine ingredients sets him apart from the crowd. I had a chance to talk with him and share his vision (Watch an interview with Chef Jesse MacDonald) , which made me all the more impressed.
How long have you been cooking? 10 years.
What is your favorite food to cook? Anything seafood.
What do you always have in your fridge at home? Not much sometimes– life of a chef, water/Gatorade/milk.
What do you cook at home? Depends on the day.
What marked characteristic do you love in a customer? Willingness to experiment.
What marked characteristic do you find unappealing in a customer? Preconceived opinions.
Tupperware, Rubbermaid, or Pyrex? Pyrex.
Beer, wine, or cocktail? Beer to drink, wine to cook.
Your favorite cookbook author? Tough one, I love to read, I've been enjoying a lot of Michael Ruhlman's books lately, currently in the middle of "Salumi". I intend to read "Ratio: The Simple Codes behind the Craft of everyday Cooking" by the same author once I am finished. Michel Bras and Anthony Bourdain are toward the top of my list as well.
Your favorite kitchen tool? 10 " Shun Classic Chefs Knife. I have a set of Richmond Plating Spoons my Grandmother got me for Christmas a few year back I am quite partial to.
Your favorite ingredient? Anything pork.
Your least favorite ingredient? Kale.
Least favorite thing to do in a kitchen? I started out in the dish-pit (washing dishes), so I really believe no job is too big or too small for anyone in a kitchen.
Favorite types of cuisine to cook? Italian or French.
Beef, chicken, pork or tofu? Hard to beat a good steak but, pork, not even a question.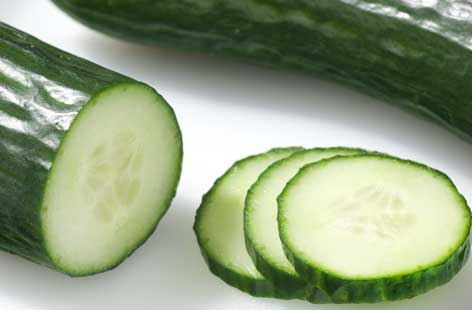 Favorite vegetable? Cucumber.
Chef you most admire? Chef Dave Mottershall of Loka in Toronto, Ontario & Chef Warren Barr of Wickaninnish Inn, Tofino, British Columbia. I had the privilege to work for both of these Chefs in the past and they had a huge influence on me in my young career. Both of them have the desire and passion to allow you to see food differently. It was a huge eye opening experience for me. If you don't know who these two are yet, give it time, you will.
Food you like the most to eat? That's too tough. Although, I'll always be satisfied with some fresh bread, cured meat, and something  "pickley".
Food you dislike the most? Lobster.
How many tattoos?  Two. None of food yet, but there will be in the future.
Blackened Atlantic Salmon with Mango Pineapple Chutney
 Blackening Spice:
4 Tbsp Paprika
1 Tbsp Onion Powder
1 Tbsp Garlic Powder
1 Tbsp White Pepper
1 Tbsp Cayenne Pepper
1 Tbsp Seasoning Salt
1 Tbsp Dry Thyme
1) Mix all above ingredients well, set aside in bowl.
2) Roll filets of Salmon in Blackening Spice Mixture. Ensure to get all sides/edges of the fish. Discard remaining spice.
3) Once salmon is seasoned, sear in a  pan with olive oil on medium-high heat. Your fish is ready to place in the pan once the oil is almost smoking.
4) Sear the salmon show side down. (The show side is the top piece of the fillet, the bottom piece of the filet will be a slightly different colour pink as that's where the skin was present at one time). Once a nice caramelization has formed, flip it and sear the bottom for about 2 minutes.
5) Finish in oven for 4-9 minutes depending on the thickness of your salmon filet, or until the fish just begins to flake.
6) Remove from oven and let rest for 1 minute. Top salmon with a hearty tablespoon of Pineapple-Mango Chutney.
7) Serve with choice of Starch and your favourite mix of Local New Brunswick Vegetables!
Pineapple-Mango Chutney:
Mango, fresh     10 oz
Pineapple, fresh   1 whole
Curry Powder    1.5 oz
White Wine Vinegar       4 oz
Red Pepper, diced           8 oz
Red Onion, brunoise      3 oz
1) Combine all ingredients.
2) Simmer on medium-low heat for 35-60 minutes. Stirring well every 2-5 minutes.
3) There should be no residual moisture when the chutney is completed, it should be "au sec" a French cooking term which means "almost dry." 
The End. Go Eat.