This is a guest post from Dr. Jessie Voigts, creator of WanderingEducators.com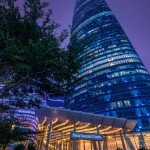 Audrey Yee was inspired to join the culinary profession by seeing her parents cook and helping them at their restaurant – the Mandarin, the first Chinese restaurant in Milwaukee. Now a Four Seasons Pastry Chef in China, she originally wanted the savory kitchen – but fate had other plans. Her first job was in a small restaurant in Philadelphia, where the owner suggested pastry first – because all chefs should know pastry! The culinary world is a better place for it.
She graduated from Cordon Bleu in London, and has worked at Four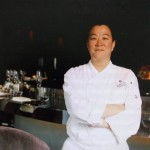 Seasons Philadelphia, Four Seasons Santa Barbara, Four Seasons San Francisco, Four Seasons Singapore, and now Four Seasons Guangzhou.
This fall, she was a judge for the World Chocolate Masters, held in Paris. Follow her on instagram to see more of her spectacular desserts:  Audrey Yee on Instagram.
Chefs Questionnaire
How long have you been cooking?  Eighteen years.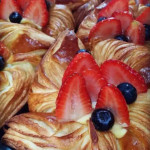 What is your favorite food to cook?  Apple pie.
What do you always have in your fridge at home? Lemons, yogurt, eggs, salad, tofu, apples, and fruit.
What do you cook at home? Eggs, cereal.
What marked characteristic do you love in a customer? The look on their faces when they are eating their desserts.
What marked characteristic do you find unappealing in a customer? Rude, condescending, and impatient.
Tupperware, Rubbermaid, or Pyrex? Rubbermaid.
Beer, wine, or cocktail? Gin and tonic.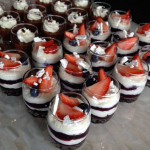 Your favorite cookbook author?  The Professional Pastry Chef by Bo Friberg and Grand Livre de Cuisine Dessert and Pastries by Alain Ducasse.
Your favorite kitchen tool? Spatula and piping tips.
Your favorite ingredient? Apples and vanilla.
Your least favorite ingredient? Durian. (Editor's note: A very strong smelling fruit found in Asia. For people who love food, it's a must to try.)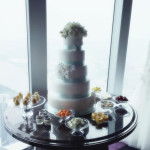 Least favorite thing to do in a kitchen? Cutting onions.
Favorite types of cuisine to cook? American.
Beef, chicken, pork or tofu? Chicken and tofu.
Favorite vegetable? Broccoli and salad.
Chef you most admire? Eddie Hales, my first pastry Chef.
Food you like the most to eat? All kinds of Chinese food, yogurt, salads, fruit, and French fries.
Food you dislike the most? Kohlrabi.
How many tattoos? And if so, how many are of food? No tattoos.
Recipe: How to Make Blueberry Muffins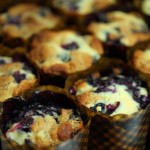 180 gr of butter
6 eggs
180 gr warm milk
490 gr flour
10 gr baking powder
5 gr salt
300 gr blueberries
Crumble
50 gr brown sugar
50 gr. Butter
50gr. Flour
Combine butter and sugar
Then add flour
Cream butter and sugar. Add eggs slowly until incorporated. Stir in the remaining dry ingredients. Mix warm milk in slowly. Fold in blueberries, by hand. Pre heat oven to 180c/360f. Scoop or prepare muffins into 12 molds. Top with crumble topping. Bake 20 minutes or when a toothpick comes out clean with no crumbly residue.
The End. Go Eat.