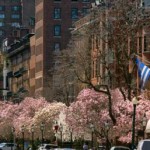 Colonial America boasts an astonishing number of great walking cities. For our forefathers –and mothers – let's not be sexist, land travel was either horse, buggy or early American settlers' feet. Rambling from the North End to Boston Common, Financial District to West End, visitors can walk with the ghosts while reading plaques denoting historical spots, great bars and shopping along 18th-century cobblestoned streets. And Beacon Hill, Boston's tony neighborhood is a microcosm of all three experiences.
Before the Revolution, Beacon Hill was a livestock grazing pasture with notable residents such as John Hancock, the flourished signer of the declaration. Now the historical area is home to over 10,000 occupants enfolded in restored early American brick row homes and carriage houses styled in Federal, Greek and Revival periods. Situated on a petite one-half square mile, the densely populated area is bordered by Beacon Street, Bowdoin Street, Cambridge Street and Storrow Drive, with Charles Street as its commerce hub. Ambling throughout the vital area to America's birth, visitors are greeted with tree-lined lanes, gaslights, brass knockers and distinctive wrought iron decorations.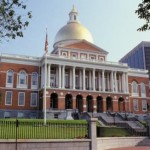 It's hard to believe that the area, during the mid-20th century was home to urban decay, now it's considered to be one of Boston's most desirable neighborhood with homes well over the million dollar mark. For visitors and residents alike, Beacon Hill is one of the most historically-laden and significant areas in the country. It's also one of Boston's best locations to discover great eats while getting a history refresher course on how the US began  – right in time for an election year.
 Breakfast: The Paramount, opened since 1937, has long been considered the place for breakfast and inexpensive dining. Families, students, and young couples gather to sip coffee, eat waffles and fortify themselves before heading starting their day. The restaurant has received many "best of" by Beantown's local media. Don't question, just eat. Dinner is also superb.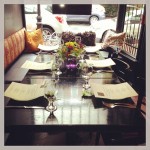 Lunch:  Figs by Todd English. Long before I've eaten Mr. English's illustrious pizza, I'm headed to Umbria with a former wine client from Montefalco  – before the blog. She's drunk on ecstasy and champagne before we are even off JFK's international runway. (Trust me, the relationship did not end well.) After knocking back a few to keep myself sane – sans drugs – she starts tapping and whispering in my ear, "Isn't that the famous chef Todd England?" (That's what she called him.) I look at her, then him and shrug. She does it again. I say with an irritated edge because she's becoming a nightmare – all touchy-feely, "I don't know. Why don't you go ask him?" It turns out it is. Very nice man and on his way to Perugia to sample Italian produced foodstuffs for his restaurants. Yep, dedicated, handsome, with a lumberjack-like stature, Todd – as he suggests we call him, is very nice. She is all over him. Todd and I stayed in touch and hung out with him at Olives, one of his dining New York City outposts. Lost touch after a period of time. That was my Todd English experience. Seriously, you can't make this stuff up.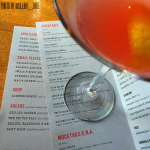 Snack:  The Tip Tap Room. Okay, Boston is a beer town. It's has a lot of swilling ale lovers of all persuasions  who belly up to the bar. And The Tip Tap Room has a 100 of them and counting. The food – cheffed by Brian Poe — is delicious as evidenced by its accolades from places like Stuff, Urban Daddy, Maxim and Boston Magazine. After the food service is over, it becomes a hotspot for swinging singles. If you stayed for the food, stay for a little longer – you may not need Tinder.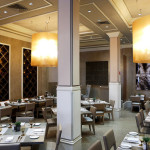 Dinner:  Mooo Restaurant is a steakhouse housed under the roof of XV Beacon Hotel. Created in 2007, by Chef Jaime Mammano, who also opened the famous Mistral – the legendary restaurant which put both the chef and Boston on the culinary map. Since, Mooo serves the food for a luxury hotel you don't really have to leave the building as the eatery serves breakfast, lunch and dinner to the patrons of the property.  (But get out – get some exercise and fresh air, unless you're on a romantic weekend.). More importantly, Mooo (great name) features a Strube Ranch Wagyu steak on the menu. With fries. Steak and fries. In Boston. With beer. Sweet dreams are made of this.
Pin for later: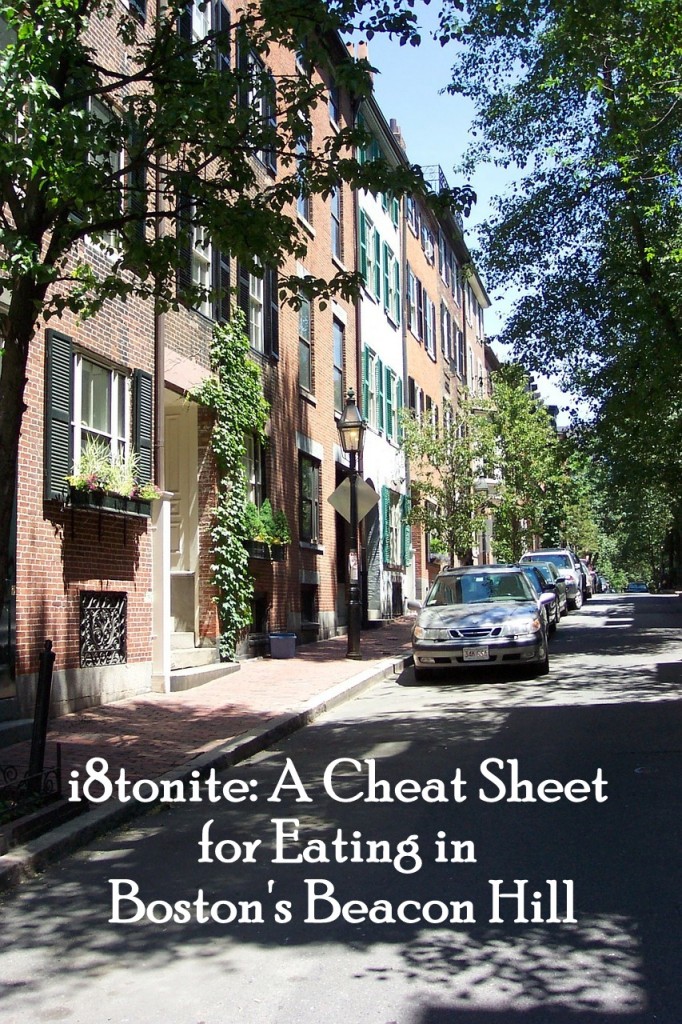 The End. Go Eat.