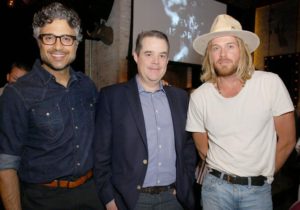 Juan Domingo Beckmann is not just any man of wealth. Senor Beckmann has the distinction of being the sixth generation company leader of Jose Cuervo, and a direct descendant of Don Jose Antonio de Cuervo, founder of the world's leading tequila. In other words, his family is responsible for most of world's population growth (drunken sex = producing babies). Currently, he's promoting his new product, Maestro Dobel Humitos – meaning "little smoke" – the world's first smoked tequila. The innovative libation is all Beckmann's making, and harkens back to his forefathers' original crafting of the Mexican liquor. Artisanal in nature, the spirit is hewed using 17th-century methods of blue agave and mesquite wood. Even in the bottle, a swirling hint of smokiness is displayed through the clear glass.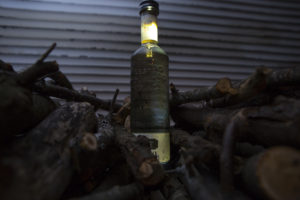 Raised in Monterrey and Mexico City, Senor Beckmann is quiet and soft spoken but loves talking about his homeland. Indeed, he even says, "I grew up with Mexican food and love it. I'm addicted to it. Near my home in New York City and I'm visiting, I go to Toloache almost every day. "
He also admits to not cooking himself, nor do his wife and children – that's left to the cooks. However, he mentions that he loves skiing and goes to Vail, Colorado regularly. His additional places to relax include going to Ixtapa, located on the Pacific Ocean, or Rio Bravo, centered in the north, with his family in tow. In his answers, there is a certain humbleness of spirit. Generally speaking, most people of extreme wealth talk about Monte Carlo or Costa Smeralda, yet he is never far from his birthplace.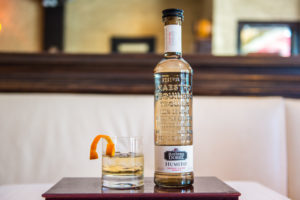 Interestingly, he is trying to turn Tequila, a small town located in the state of Jalisco, about an hour outside of Guadalajara, into a Latin American version of Napa Valley, complete with a museum, a train, and pairings of the namesake drink in restaurants. "It's my father's dream," he says, "to turn the area into a destination with hotels. We want to grow it into something bigger."
When speaking to the Bill Gates of tequila, one had to ask the important question how he felt about presumptive GOP nominee, Donald Trump. He chuckled a little and said, "I don't like him. What else can I say?"
Food People Questionnaire (with a nod to Proust):
What is your favorite food to cook at home?
Any type of Mexican food. Spicy food goes well with Humito, well actually any food, if you make a nice cocktail out of Humito.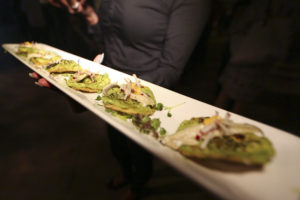 What do you always have in your fridge at home?
Tequila, ice, shaker, and fresh fruit.
What marked characteristic do you love in a person with whom you are sharing a meal?
People that enjoy a good drink drink and have a good sense of humor.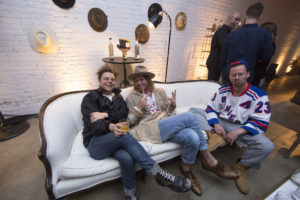 What marked characteristic do you find unappealing in a person with whom you are sharing a meal?
A person who is always criticizing.
Beer, wine, or cocktail?
Cocktail. Smoky Negroni: Negroni with Humito and a grapefruit twist. I do like Mexican (tequila), Italian (wine), and tequila añejo at the end. Japanese beer and tequila añejo on the rocks at the end are always good too.
Your favorite cookbook author?
I like the owner of el Bajio, Cardenal and Jorge Vallejo of Quintonil. (All of them in Mexico City)
Your favorite kitchen tool?
Cocktail shaker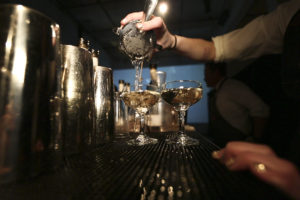 Favorite types of cuisine to cook?
I like all food, but I prefer Mexican.
Beef, chicken, pork, or tofu?
All of the above, except tofu.
Favorite vegetable?
I love asparagus!
Chef you most admire?
Jorge Vallejo from Quintonil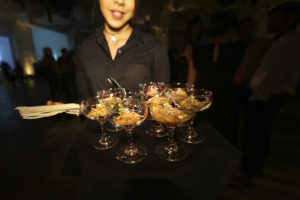 Food you like the most to eat?
Every type of food that pairs with tequila. With Humito, I like grilled food or bbq.
Food you dislike the most?
Boiled chicken
What is your favorite non-food thing to do?
I love to ski in the winter and go to the movies.
Who do you most admire in food?
The creativity of the chefs – it's inspiring. I enjoy sharing any good food experience with great people, and tequila always adds to that experience.
Where is your favorite place to eat?
Mexico and NYC. There is a new trend of great Mexican chefs now in Mexico. I'm sure Mexico in 10 years will have at least 3 of the best chefs in the world.
What is your favorite restaurant?
I have three. I love el Bajio, el Cardenal, and Contramar in Mexico City.
Do you have any tattoos? And if so, how many are of food?
No tattoos
Cocktail Recipe: Guava Smolder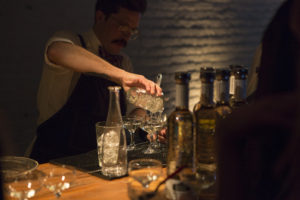 2 oz Maestro Dobel Humito
1 oz Guava Puree
½ oz Canton Ginger Liquor
½ oz Lemon Juice
¼ oz Giffard Pamplemousse Rose
3 dash Peychaud Bitters
Tajin Salt Rim
Mix all the ingredients in a shaker glass and shake vigorously. Serve in a rocks glass with Tajin and garnish with a Lemon wedge.