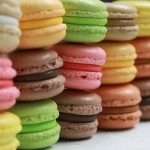 I8tonite is simply about food. On the surface, we hope — along with the contributors — to engage the reader in what chefs cook, what makes them human and why they love their profession. (Chefs love their work.) We want to share new recipes we've discovered and talk to food industry people. We want to learn. As we've said in several posts – without food, we can't be artistic, physical, intellectual or emotional. Food, water, and shelter are fundamental human needs.
Underneath, we want food to be a main topic of discussion  – whether it's becoming a vegan, how to butcher a pig, pick coffee beans or discuss biodynamic wineries – but try and leave the politics out of it.I8tonite is not meant to be solely a cooking blog. As the creator of this blog, I don't have that warehouse of culinary knowledge. Although, I do have a vast amount of food experience including working as a waiter and bartender as well as in hospitality marketing. From these practices – which meant a lot of travel – I ate very well and learned cooking techniques from culinary teachers including Michelin-starred chefs, well-known cookbook authors, and international epicurean eateries.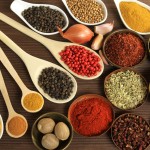 Working in restaurants taught me another thing: chefs love other chefs. They admire the work of their peers. Therefore, I8tonite is meant to be a storehouse of what other chefs and people in the food industry are cooking – for the professional and the home cook. I8tonite will not only focus on chefs who have publicists, but the unheralded cooks are who are chopping onions somewhere in Peoria, Arizona or  Ubud, Bali.
In the five months, since I've devoted myself to i8tonite, the blog has amassed unique monthly views of over 12,000. How? Well, I'm a damned good marketer plus i8tonite was meant to be different. It's supposed to showcase the cook as a creative individual and where they get their inspiration. It's also meant to inspire by learning what and who inspires them. For me, there is no better indication of who you are than by what you eat.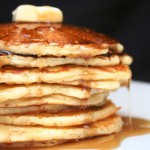 The other key to the blog is that I cook religiously. Others go to church, I go to a stove. People can quote scripture from their chosen faith, I can recite a recipe. Same thing…but not. The commonality resides in a spiritual devotion.
As the readership develops, we grow and learn together. With i8tonite; I want people to become motivated by the chefs, food people and places we cover.  Editorially, we want the reader to get inspired by the individual behind the recipe's development, and then possibly become creative themselves and write a cookbook, a cooking blog, become a chef, start a garden, or just become a more conscious eater.
#             #             #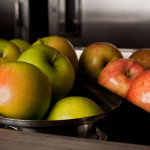 As my parting gift to 2015, I wanted to share my Favorite Recipe of the Year: Dorie Greenspan's French Apple Cake from her cookbook Around My French Table. I've made it about a dozen times, and it's now committed to memory. I also played around with the fruit and the required liquors which are not necessary but hey – everything is good with a glug or three.
It was a close contest between cake and poultry. I thought about Sascha Martin's Hungarian Paprikash –I make it almost weekly — found in her memoir "Life from Scratch," a book full of hope and lovely recipes. Ultimately, sweet won out over savory and adaptability over dependability.  Regardless, they are both delicious. I encourage you to read Martin's book and her blog: Global Table Adventure. Both are memorable
Dorie Greenspan's French Apple Cake
Ingredients
3/4 cup all-purpose flour
3/4 teaspoon baking powder
Pinch of salt
4 large apples (if you can, choose 4 different kinds)
2 large eggs
3/4 cup sugar
3 tablespoons dark rum
1/2 teaspoon pure vanilla extract
8 tablespoons (1 stick) unsalted butter, melted
Other adaptations and suggestions:
Chopped crystallized ginger and substituting Bloomery Sweetshine's Ginger or Domaine de Canton for the bourbon.
Calvados, a brandy made from apples, is also an excellent choice instead of the dark rum.
Pineapple and peaches can be used in place of the apples. The cake will still be moist.
Let's Make This Puppy: 
Preheat the oven to 350 degrees F. Butter an 8-inch Springform pan and place on a parchment paper lined baking sheet parchment paper.
In small bowl, whisk the flour, baking powder, and salt
Peel, core and cut the apples into 1- to 2-inch chunks.
In a separate bowl, beat the eggs with a whisk until they're foamy. Pour in the sugar and mix for a minute or so to blend. Add the liquor and vanilla.
Stir in half the flour and when it is incorporated, add half the melted butter, followed by the rest of the flour and the remaining butter
Fold gently after each addition so that you have a thick batter.
Add the apples fold in the apples, rotating the fruit so that it's coated with batter.
Scrape the mix into the springform. Flatten the top so it becomes even in the pan and along the sides.
Bake for 50 to 60 minutes, or until the top of the cake is golden brown and a knife inserted deep into the center comes out clean; the cake may pull away from the sides of the pan. Transfer to a cooling rack and let rest for 5 minutes.
Run a butter knife around the edges of the cake before removing the pan.
The End. Go Eat.