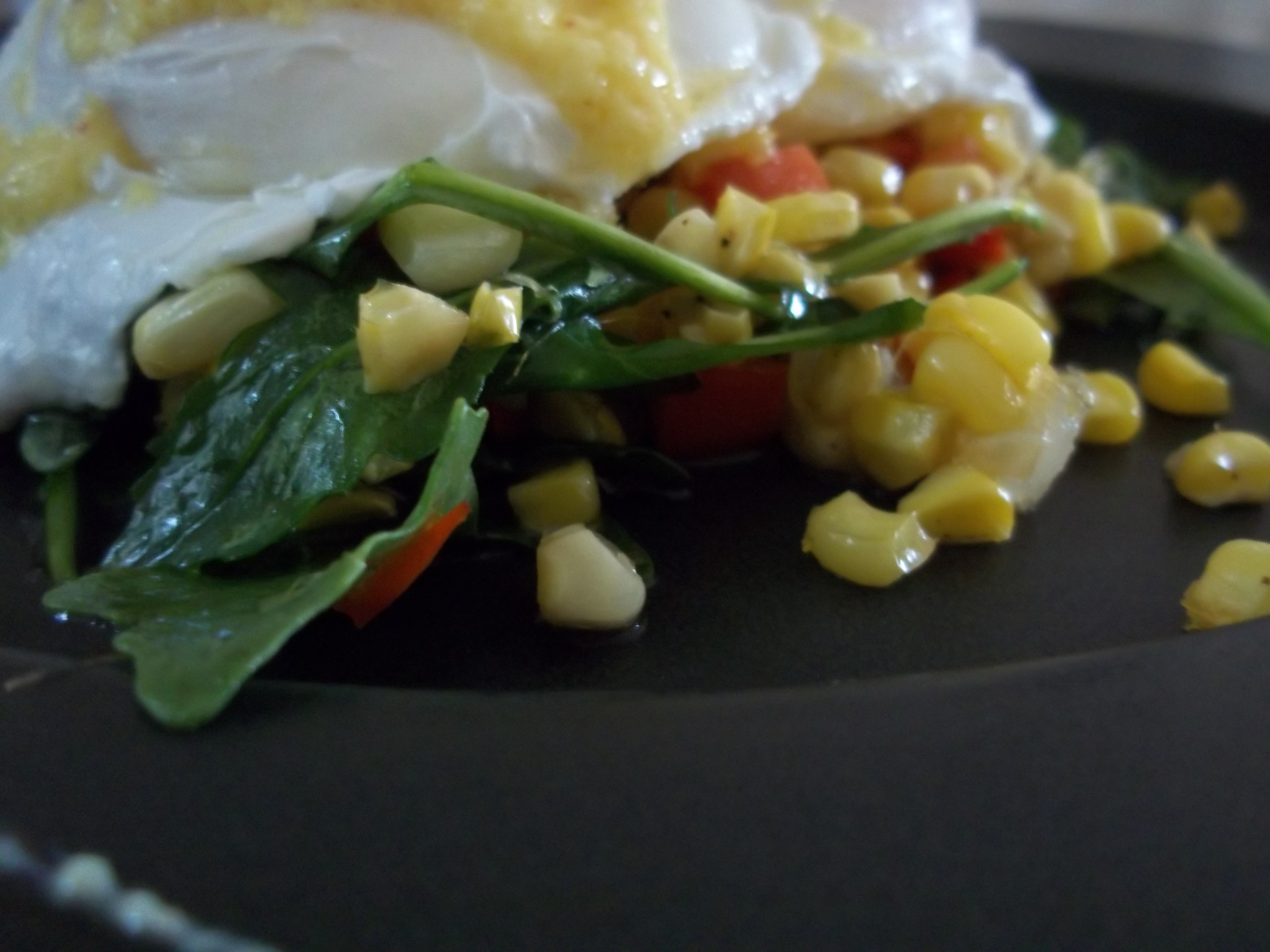 I saw this corn hash recipe from Alice Waters' cookbook, The Art of Simple Food. She deemed it a "hash" and I thought it sounded like a fresh take on the dense potato and onion variety. With a few of my own tweaks here and there — I made it and of course, it was delicious. How it could it not be? It's a Ms. Waters' creation.
After posting the image on social media as is my wont, I was asked what makes it "hash?"  The answer to that my friends is the chopped onions. The word hash is from the French word "hacher" meaning to chop. Technically, anything with chopped onions can be called a hash; therefore, Ms. Waters called this hash and I did too, since we do not disagree with two fabled beings — Mother Nature and Mother to All Things Culinary, Ms. Waters.
Instead of using butter and a skillet, I used olive oil and roasted my corn with the pepper and sweet onion with salt; while still hot from the oven, I tossed in the arugula so it wilted ever so slightly.  I poached two eggs, whipped up a hollandaise and added some Korean hot pepper to the sauce (Asian-French fusion going on there) and voila. Roasted Corn Hash with Wilted Arugula, Two Poached Eggs and Korean Red Pepper Hollandaise. It was truly easy and it could even be classified as a one sheet pan supper.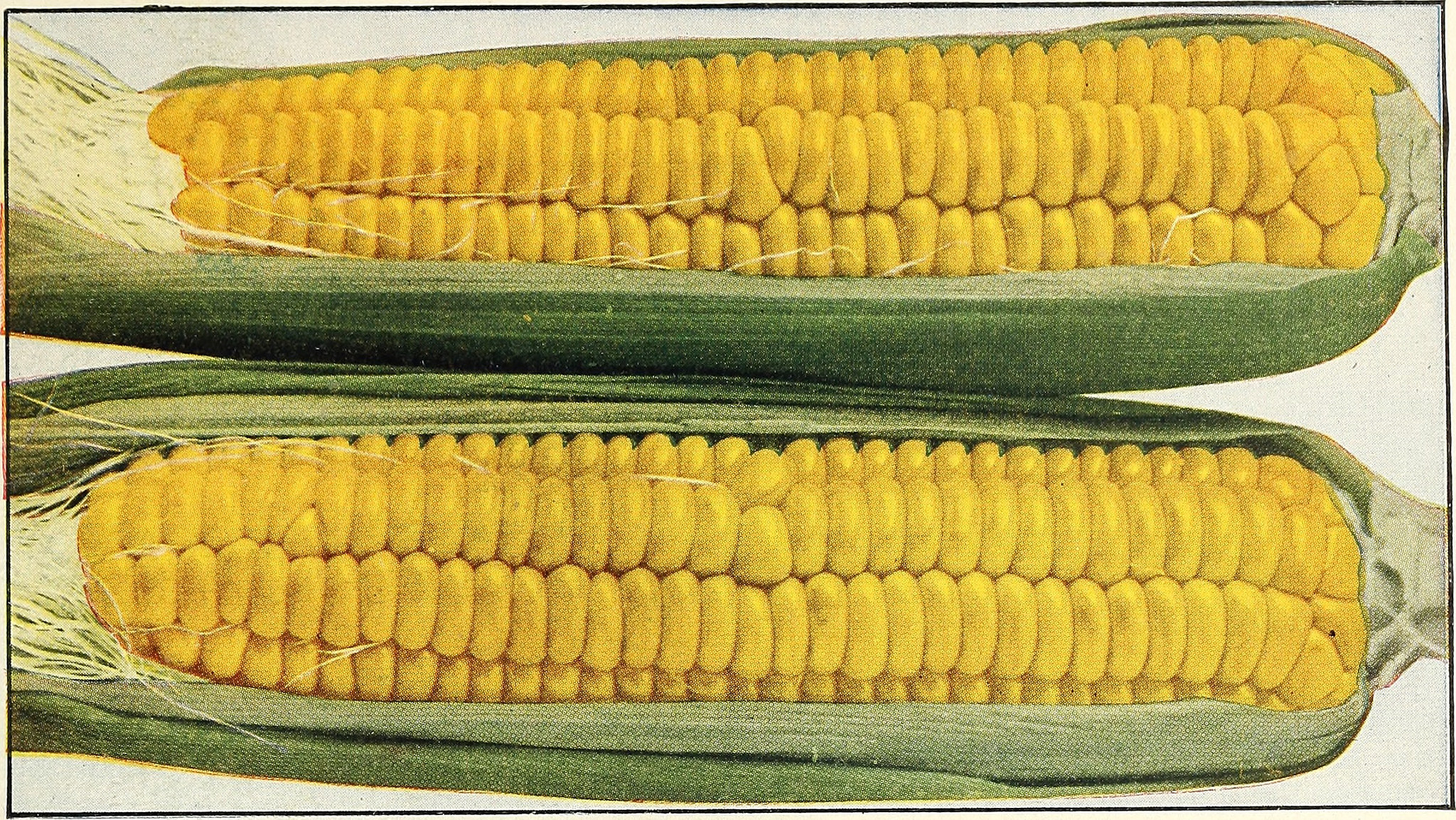 Ingredients:
Fresh corn on the cob (3 to 4 ears).
1 Red, green, or orange bell pepper or a combination or any two or three.
Maldon sea salt flakes. (I love this stuff. I love it's texture but truthfully, kosher salt will do.)
2 cups fresh arugula.
1 small onion – it can be red if you like.
Olive oil.
Preheat oven to 350 degrees. Shuck the corn and remove the kernels from the cob.  I find that a paring knife works well for this and a large bowl.  Place the smaller end of the cob into the bowl and press firmly on the cob with the other hand. Cut away from you. You might lose a few kernels…but like Julia Childs…just put them in the bowl.
With the bell peppers, cut into strips and then dice. Place into the bowl. Dice the onion and put into the bowl as well. Mix corn, pepper/s and onions with the olive oil using your hands to coat well. Put on a rimmed baking sheet of 9 x 13, spread out the mixture and add a little salt. Roast for about 20 minutes.
Remove the pan and then, add the arugula. Using a spatula, mix the lettuce until it wilts lightly around the edges. Sprinkle with a little more salt, fresh pepper and viola. Top as I did with poached eggs or oven roasted salmon, roasted chicken, pan seared rib eye or grilled tofu….or eat it right out of the pan. The possibilities are endless.