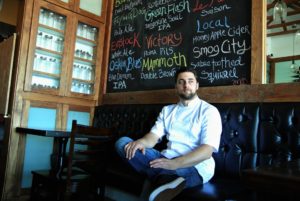 The petite picturesque coastal town of Hermosa Beach, along with its sister sandlots, Manhattan and Redondo, has never been known as a culinary hub. Typical Southern California seaside fare of good burgers, sustainable salads and grilled meats paired with frothy beers and California wines is de rigueur.   Yet, epicures who love the waves between their toes and food prepared with culinary prowess can now have both at the few weeks old Baran's 2239 and their chef Tyler Gugliotta, using South of the Border and Asian influences.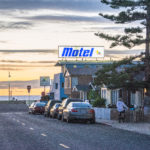 Generally speaking, food made by a cook of some repute can be had at any of the Golden State's seaside hotels, which dot the Pacific Coast Highway. Luxury resorts such as Monterey's Post Ranch Inn, Aubergine in Carmel-By-The-Sea, or The Resort at Pelican Hill's Andrea in Newport Beach come to mind, yet it's difficult to find independent dining. With Gugliotta, his ambition is to change that direction – and with his background, he just might. His father, a chef who cooks at Shugrue's in Lake Havasu, Arizona – and his aunt and uncle own noted Weiser Farms, one of California's best producers of root vegetables – so food is in his blood.
Interestingly, Gugliotta's first love and his college major was English Literature. He was planning to become a professor but when he got on the kitchen line, all bets were off. On why he changed career directions, "Honestly, it was the creative aspect. As a young cook, I wanted to be mixing my own flavors, putting together my tastes."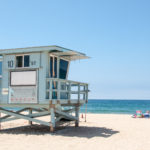 His menus are fairly sophisticated for a sleepy seashore town – and, rightly, are a perfect stage for his family's farms vegetable fortune. There is the nod to Gugliotta's Italian roots with spigarello (broccoli leaves) with cauliflower, cannellini beans, and garlic scapes; plus, the bounty of California's seasonality with white asparagus, chanterelle, and truffles. Then on the meat side a pork char sui with a crispy coleslaw or housemade chorizo verde.
More importantly, the thirty-one year old is excited to be elevating the food scene in his hometown, presenting exciting California cuisine with inspirations from his travels to Mexico, the Pan-Pacific, and Europe. And, the Hermosa Beach gourmands, flip-flops and board shorts, are happy to have him.
Chef Questionnaire (with a nod to Proust);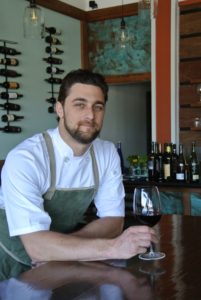 How long have you been cooking? Cooking since 8 years old, but professionally for 10 years.
What is your favorite food to cook? Anything with chilies.
What do you always have in your fridge at home? Cheese.
What do you cook at home? I like to grill.
What marked characteristic do you love in a customer ?Adventurous.
What marked characteristic do you find unappealing in a customer? No shows.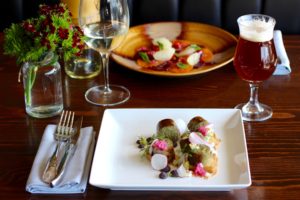 Tupperware, Rubbermaid, or Pyrex? Deli cups.
Beer, wine, or cocktail? Beer when I'm thirsty, wine with food, cocktails on my day off.
Your favorite cookbook author? Escoffier.
Your favorite kitchen tool? My hands.
Your favorite ingredient? Cilantro.
Your least favorite ingredient? Not big on tripe. Hate canned vegetables.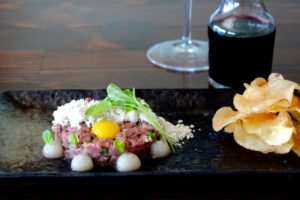 Least favorite thing to do in a kitchen? Dishes.
Favorite types of cuisine to cook? Mexican/ Italian/Southeast Asian.
Beef, chicken, pork, or tofu? All but tofu.
Favorite vegetable? Chilies.
Chef you most admire? My Dad.
Food you like the most to eat? Tacos/sandwiches.
Food you dislike the most? Fake meat products.
How many tattoos? And if so, how many are of food? One tattoo which is of food.
Recipe: Jerk pork Tenderloin – Chef Tyler Gugliotta
2 cups chopped green onions
1/2 cup chopped onion
½ cup chopped cilantro
4 tablespoons apple cider vinegar
4 tablespoons lime juice
2 tablespoon soy sauce
1 tablespoon vegetable oil
2 teaspoons kosher salt
2 teaspoons fresh thyme
2 teaspoons brown sugar
2 teaspoons chopped peeled fresh ginger
1 teaspoon ground allspice
1/4 teaspoon ground nutmeg
1/4 teaspoon black pepper
1/8 teaspoon ground cinnamon
4 garlic cloves, minced
4 habanero peppers, seed for less spice (i leave them in)
1 (1 1/2-pound) pork tenderloin
Blend or food process all ingredients, and pour into a ziploc bag with the pork. Marinade for at least three hours, but the day before works best. Grill until caramelized, about 4-6 mins a side and the internal temp is 140.
–       The End. Go Eat. –