Toronto-based Joanna Sable is a Cordon Bleu-trained chef who grew up with gourmet foods – her mother started Sable and Rosenfeld (love their Tipsy Olives!) with one condiment – Russian Mustard – and expanded it to the global company we know today. Her grandparents moved to North America after WWI – and by then, people didn't want to get their groceries from a farm anymore – opening a can of food was a sign of prestige! She grew up in a family that opened said cans, and learned to cook from those humble beginnings. She remembers being quite young and making an after-school snack for her sister of sautéed zucchini – and her life in cooking snowballed from there.
Her innate love of food has inspired her interesting and full career in the food industry, from consulting to writing to chefing to recipe development and testing for cookbooks. Her gourmet canning business, Bumpercrop (which she has since sold), turned unwanted items on farms and made it into good food, such as pickled garlic scapes and green tomato garlic jam. She is currently a consultant to the food industry, and helps food businesses maximize their potential within their existing spaces.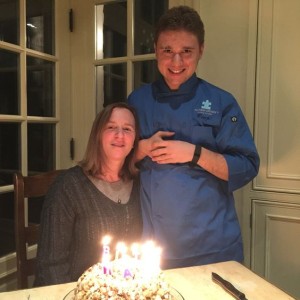 When we talked, I was inspired by her love for good, delicious, interesting food. She is also passionate about educating and giving back. Joanna cooks every Sunday with her 20 year old autistic cousin, Benj – and these cooking classes make a difference not only for Benj, but also for other autistic people, to learn to connect with food and cooking. You can follow Benj's cooking classes on pinterest.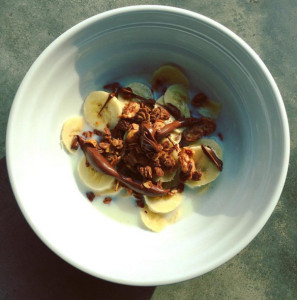 When I asked Joanna about her work, she noted, "This is the most wonderful industry – the people in it have bigger hearts than anywhere in the world- they are passionate, givers, and every day I am proud to be in this place that I am. There's not a minute of the day that I don't love my industry and most of the people in it."
Chef Questionnaire (with a nod to Proust):
How long have you been cooking? Since I was born! My first food job was in a gourmet food shop and the owner pulled me into the kitchen and put me to work! My first recipe as a chef was chocolate mousse.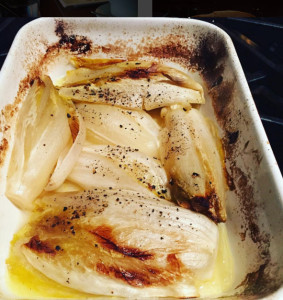 What is your favorite food to cook? Italian. The reason is because you have to buy the best quality of the simplest products. It has to be perfect to start with – the best olive oil, beautiful fresh lemons – there are so few components that everything has to shine. I love the challenge of starting from square one with the most perfect thing.
What do you always have in your fridge at home? Water, eggs, lots of condiments, bread, pickles, dog food, Sable and Rosenfeld goods. Always good cheese, always good breads.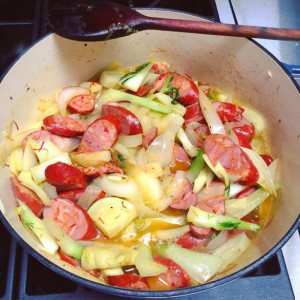 What do you cook at home? Everything. It depends on if I am having a dinner party or just home. When I became a chef, I became bored with the same thing every night – I really like cooking like a caterer. When I have a dinner party, everything can be ¾ done before the guests come. The other night, I made a San Francisco style seafood stew – chorizo, seafood, fennel, etc. and everything was ready – just dumped it together 10 min before we sat down to eat and called it dinner. I like to cook where it looks effortless. Simplistic, easy things – what country do I want to cook from tonight? That challenges me. As a chef, I want to be challenged.
What marked characteristic do you love in a customer?
Someone who is willing to make changes and allows me to do the job they hired me for.
What marked characteristic do you find unappealing in a customer?
People who are stuck and who hire me and waste their money and my time. Procrastinators.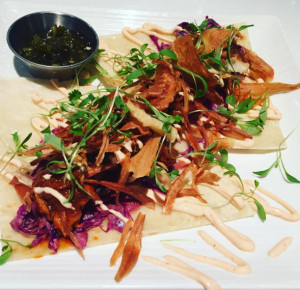 @Morocochocolat
Tupperware, Rubbermaid, or Pyrex? Pyrex
Beer, wine, or cocktail? Wine
Your favorite cookbook author? Fanny Farmer and Craig Claiborne. These were my first two books when I was 19 and going to Europe to cook for the first time just before I went to Cordon Bleu in London – my best friend gave me those two books and to this day, they are my go to for reference. Also Mark Bittman's How to Cook Everything – a phenomenal book for the start out cook. The other cookbook author I think is truly genius is Jamie Oliver – every recipe works.
Your favorite kitchen tool? My 8 inch chef knife.
Your favorite ingredient? Olive oil
Your least favorite ingredient? Anything processed
Least favorite thing to do in a kitchen? Wipe down appliances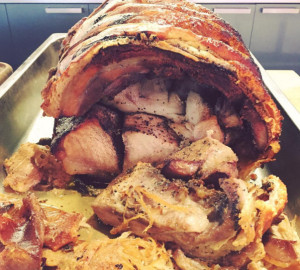 Favorite types of cuisine to cook? Italian, French, Mediterranean, Spanish, Portuguese, Jewish
Beef, chicken, pork, or tofu? Pork
Favorite vegetable? Artichokes
Chef you most admire? Daniel Boulud, Dan Barber – and for his generosity of spirit, Paul Boehmer
Food you like the most to eat? Simple, perfectly made food from any cuisine
Food you dislike the most? Bad pizza, soggy, gross, yucky pizza
How many tattoos? And if so, how many are of food? 0
Recipe: 5 Ingredient Mock Kimchi
Shred Napa cabbage and chinese cabbage – use both or whatever you can find. Dump it in a bowl with a jar of Chinese Chili Garlic Sauce, a few shots of Tamari, a few spoons of rice wine vinegar, and a sprinkle of sugar. Massage well and leave in bowl. Every once in a while, give it a mix. Cover overnight, drain, and use as a side for pork tenderloin or on sandwiches.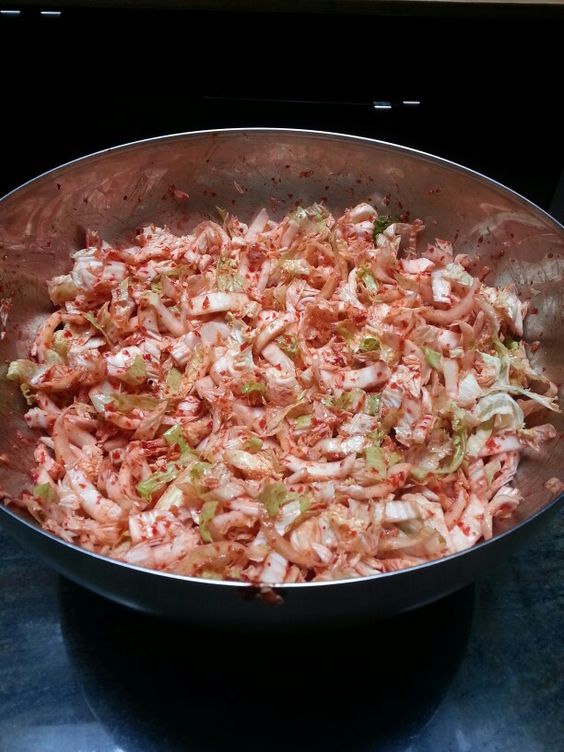 More of Joanna Sable's recipes without amounts.
– The End. Go Eat. – 
All photos courtesy and copyright Joanna Sable