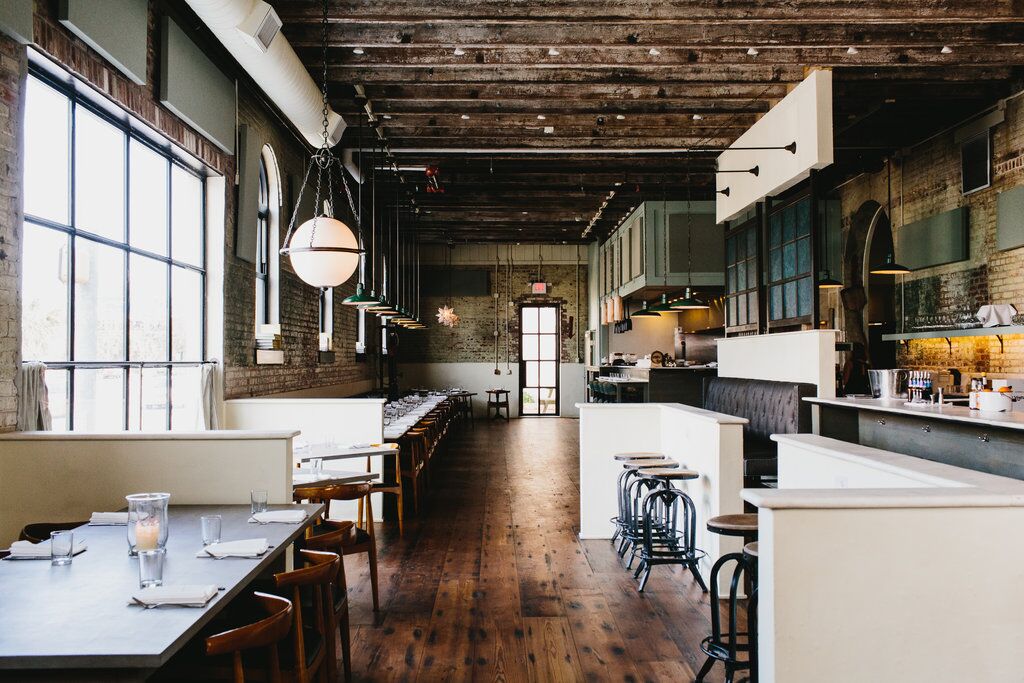 Southern chef Hugh Acheson is the cooking star of the moment…albeit one who is humble and has a really good sense of humor. He proclaims on his website, "To Athens, (Acheson) is the guy who owns those restaurants, has one eyebrow, a wife far better looking than he is and two young children who are the apple of his eye."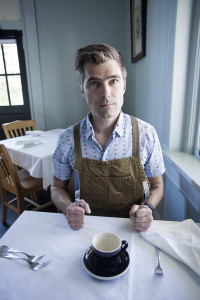 And yes, with humor, there is always a modicum of truth but Acheson isn't just the chef with one eyebrow, a beautiful wife and children and the guy who owns those restaurants – four to be exact — in Georgia which include his newest, The Florence (pictured above), the National, Empire State South and the one that started it all, 5 X 10. The Canadian-born but Southern food adopted Acheson is the chef who published an award-winning James Beard cookbook "A New Turn in The South" and won the prestigious award from the culinary organization for "Best Chef, Southeast". In addition to these impressive accomplishments and many more, he has been awarded Food & Wine's "Best New Chef" (2002), StarChefs.com "Mentor of the Year" (2012) and his town newspaper, The Atlanta Journal Constitution, presented him with "Restaurant of the Year".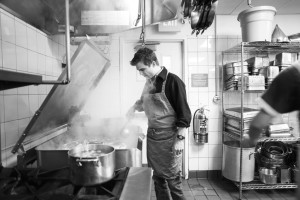 Currently, Acheson is promoting his book "The Broad Fork: Recipes for the Wide World of Vegetables and Fruits" (Clarkson Potter, 2015) which showcases his love of vegetables, his family and cooking in the Southern with simple and easy to use recipes.
If you don't live in the Atlanta/ Savannah, Georgia area, you have the potential of meeting Mr. Acheson in Los Angeles. He is cooking as the "All Star Chef" – along with "Local All Star Chefs" — Jon Shook and Vinny Dotolo – for the James Beard Foundation's "Night of Culinary Stars" on November 6, 2015. On November 7, he will be signing copies of his cookbook as well as demo-ing recipes at The Grove's Sur La Table.
Chef's Questionnaire (with a nod to Proust):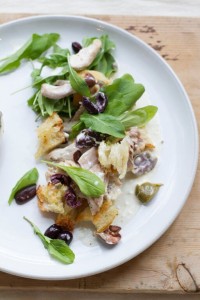 What is your favorite food?
Carrots.
What do you always have in your fridge?
Feta, carrots, eggs, prosciutto.
What do you cook at home?
Roast chicken with gravy and rice.
What marked characteristic do you despise in your customer?
Everyone is different. I rarely despise anyone.
What marked characteristic do you love in a customer?
Adventurous eating.
Tupperware, Rubbermaid, or Pyrex?
Pyrex.
Beer, wine or cocktail?
Wine.
Your favorite cookbook author?
Your favorite kitchen tool?
A bench scraper.
Your favorite ingredient?
Least favorite thing to do in a kitchen?
Dishes, just like everyone else.
Favorite types of cuisine to cook?
Middle Eastern.
Chef you most admire?
Food you like the most?
Middle Eastern.
Food you dislike the most?
None.
How many tattoos? And if so, how many are of food?
Six. One radish is the only culinary one.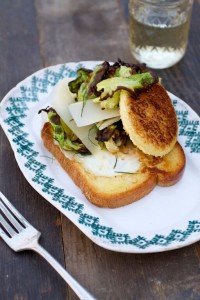 Recipe: Butter lettuce salad with feta, radish, and dill pickle vinaigrette
Clean the lettuce. Dry and set aside.
In a blender, puree 1/2 a dill pickle and then add two tablespoons of cider vinegar and 1/3 cup of olive oil. Season with salt. Crumble some feta and slice some radishes, and then add those to the lettuces, lightly torn up to the size of your mouth. Dress to your taste. Toss well. Eat.
The End. Go Eat.