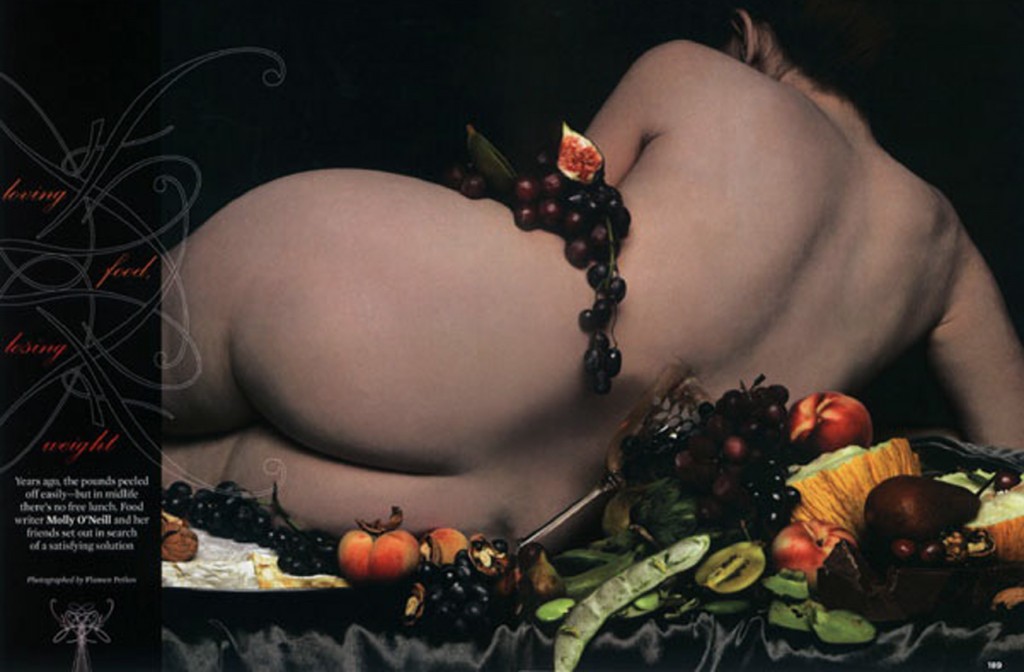 With work published in T: Magazine (New York Times Sunday Magazine), Vogue, Bon Appetit, The New Yorker and many more  beside such acclaimed photographers as Irving Penn, Steven Klein and Annie Leibowitz, you would assume that we would be talking about Gisele, Naomi or Kate. In fact, we are talking about, Victoria Granof – whom I've personally dubbed the Madonna of the food stylists. Why the comparison? Like the entertainer, there isn't anyone like Granof. She took food styling to innovative heights using her art and culinary background to convey the editorial or advertising message.  She's everywhere. (Vogue, Bon Appetit, the New York Times? Who are we kidding – she's worked for all the mighty publications on multiple occasions.) Lastly, she's good. No matter what you say about Madonna, she made us dance and sing and gets paid for it – Granof makes us look at food as beauty, edible and artistic – and gets paid for it.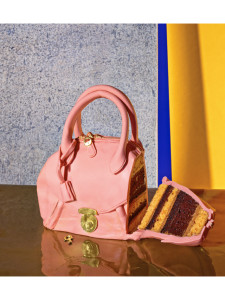 Having studied at Le Cordon Bleu in Paris, Granof has been a pastry chef, cooking instructor and chef in her hometown of Los Angeles before she became a food stylist. Cherry Bombe, a print publication devoted to women and food did an in-depth profile about Granof and food styling, working with photographers and staying at the top of the food chain.
Currently, Granof published Short Stack editions cookbook with the ingredient of chickpeas. (You get to test a recipe below). Short Stack cookbooks are ingenious collectors' item that highlight one ingredient.  The mighty food stylist was asked contribute to the growing series oeuvre accompanied by likes of Chef Virginia Willis, Liquor.com's editor in chief Scott Hocker and Jessica Battaliana, editor of San Francisco's Tasting Table.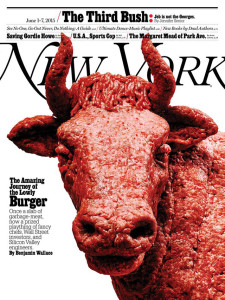 As we chatted over the phone for the introduction to i8tonite's newly developed "Food People Questionnaire", — which was created specifically to interview her and people in the food industry not in front of a stove —   I could hear deep affection for her son, Theo, who played in the background, admiration for Irving Penn, the first big photographer and love of her job. (C'mon, she gets to play with food.) As far as food people go, Granof is many things besides a food stylist – she is an artist, observer, food lover, inventor, and inspirational.
Food People Questions (with a nod to Marcel Proust's Questionnaire):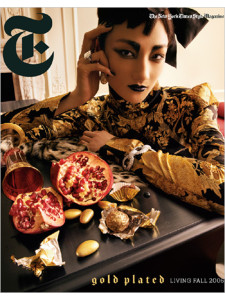 What is your favorite food to cook at home? Duck confit.  I make a huge pot when the weather cools, and eat it all winter long — with red cabbage and apples.
 What do you always have in your fridge at home? Yogurt, greens, milk, anchovies, miso and a jar of tomato paste covered in oil to keep it fresh.
 What marked characteristic do you love in a person with whom you are sharing a meal? I'm completely in love with anyone who pauses to regard their food (even better – to close their eyes and let the aromas waft up!) –  before they begin eating.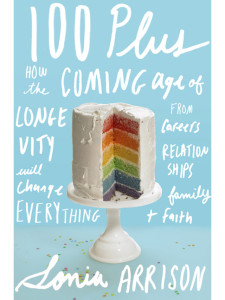 What marked characteristic do you find unappealing in a person with whom you are sharing a meal? POOR TABLE MANNERS!  Also can't stand anyone who salts their food without tasting it first.
 Beer, wine or cocktail? Never beer, always wine, sometimes cocktail.
 Your favorite cookbook author? Mary Taylor
Simeti.
 Your favorite kitchen tool? Tongs.
Favorite types of cuisine to cook? Cuisine Mènager, Sicilian, and Ukrainian.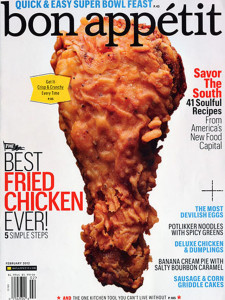 Beef, chicken, pork or tofu? You forgot beans!  And seafood! I love a good steak about once a month, pork if I'm down South, tempeh rather than tofu and chicken only if it's been cavorting outside and not in a factory.
Favorite vegetable? The kabocha that I smell burning as I write this!
 Chef you most admire? Massimo Bottura.
 Food you like the most to eat? Anything with tomatoes, lemon and salt.
 Food you dislike the most? Cheese and lamb.  Yes I know – blasphemous – but true.
 What is your favorite non-food thing to do? Salsa dancing and flea marketing!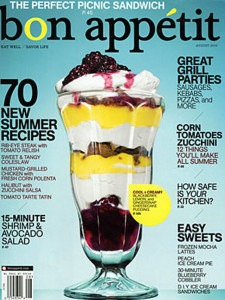 Who do you most admire in food? Mothers and fathers who feed their children well.
 Where is your favorite place to eat? My friend Monica's table.  Which is now at her restaurant, Nickle Diner, but it still feels like you're eating at her home.
 What is your favorite restaurant? Cafe Katja in New York, during Asparagus Week.  They do a whole menu based on white asparagus.
 Do you have any tattoos? And if so, how many are of food? I have the sun (with the face of Pele, the goddess of fire) on one ankle and the moon (from the Mexican lotería card) on the other.  Not food exactly, but I remember stopping at a shave ice truck in Kauai right after getting the sun tattoo done and having a shave ice with coffee, condensed milk and whipped cream.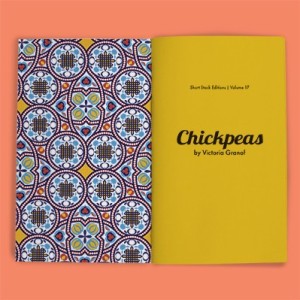 RECIPE: Dead-Easy Chickpea Soup:  
Chop a peeled onion and boil it in a pot with 6 cups water, 2 tsp. ground fennel seed and 2 tsp. salt for 10 minutes. Take a stick blender to it while you slowly pour in a cup of chickpea flour.  Simmer another 5 minutes, and finish with 1/3 cup of good olive oil.  Do NOT skimp on either the salt or the olive oil.  Serve it in bowls topped with sautéed greens and aleppo pepper flakes.
The End. Go Eat.   
Note: All photos were styled by Victoria Granof.