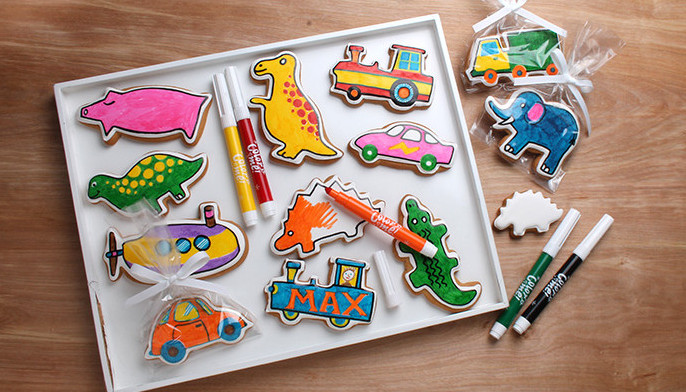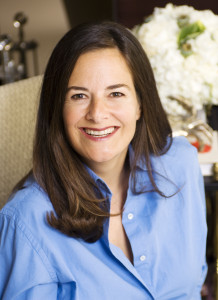 Eleni Gianopulos began her career in the media world working at the venerable Time Inc., eventually moving into the editorial division of Life Magazine. Through a twist of fate, Eleni, who had a passion for baking, began a small catering business in her apartment. What began as a side business featuring Eleni's mother's famous oatmeal-raisin cookies quickly outgrew her home kitchen and evolved into a full-fledged cookie empire. Eleni is a business owner that is also committed to giving back to female entrepreneurs trying to start their companies today. Eleni is about to share some exciting news regarding her mission to help female entrepreneurs. Stay tuned!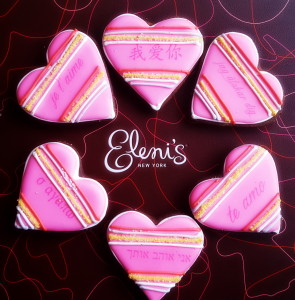 Since 1997, Eleni's New York has been a must-stop at Manhattan's iconic Chelsea Market, later followed by her website, where irresistibly designed custom "Conversation Cookies TM" and other treats, including Color Me Cookies, await for fans located around the world. Today, Eleni's custom cookie creations are a favorite of celebrities, luxury brands, Fortune 500 companies, and cookie lovers alike. Her cookie concierges design cookies around events, holidays, and popular trends. All of Eleni's cookies are certified nut free. We love them.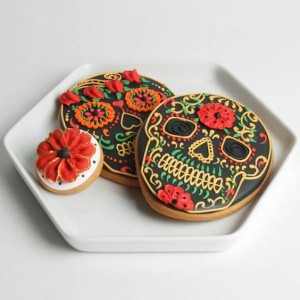 Eleni and I had a lively chat about parenting, cookies, and growing and running a business. Eleni noted that it was challenging to be a mom in business, but it's also rewarding and exciting for her kids to see that their parents have careers they love. She grew up watching her father, who owned his own company, going to work every day and loving it. Her kids are happy that their mom owns a bakery (lucky kids!), and Eleni said that she's a better boss for having kids.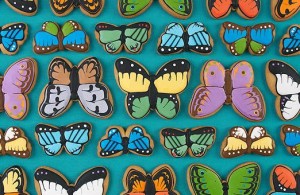 Eleni remarked that she feels fortunate and is strategic in finding employees that are in different phases of their lives – many of her employees have kids of all ages. It is this wide range of experience within the company that helps Eleni's New York continue with their business expansion – a recent Valentine's Day partnership with 650 Target stores in the Northeast (crisp chocolate chip, butterscotch, and pink sugar cookies!), a new grocery line that will be launched at the Fancy Foods Show this coming July, as well as more retail locations and an expansion of the very popular Color Me Line of cookies.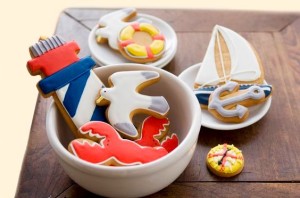 What I loved most, as a non-New Yorker, was talking about living in the city with Eleni.  She's moved to keep close to her work – starting in Chelsea Market, when she first opened; then a move to be near her cookie plant in Long Island City; and recently a move back to the center of the city to be closer to all the action as they open locations in Manhattan this coming year. When talking about the local bakery (Maison Kaiser) that she heads to every morning with her King Charles Cavalier, Lovey Pie, to pick up croissants and breads for the kids every morning, her love of her neighborhood shone through – she mentioned stores, spaces, colors, and flavors. And while she hits the farmer's market many times a week, it's closed on Sundays – and is a perfect place for her young kids to ride their bikes.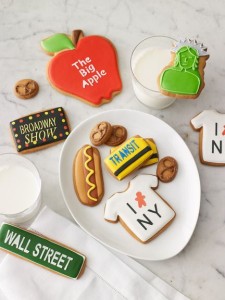 Eleni and her team are surrounded by design inspiration, so look for new cookies inspired by this neighborhood – as well as museums, parks, something from one of the kids' schoolbooks, etc. And yes, they all still sketch on the back of a napkin at times, to save their ideas. But Eleni's cookies are also influenced by technology. An exciting development in cookie design at Eleni's is a new process which allows them to put ink onto a cookie with no sugar film. This adds more and more layers and intricacy – you can see this in the upcoming Easter cookie line, inspired by Faberge designs.
It is this creativity, passion for her work, and inclusion of family that makes Eleni's work shine.
Food People Questionnaire (with a nod to Proust):
How long have you been cooking? Over 20 years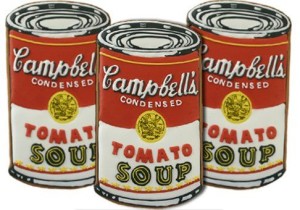 What is your favorite food to cook? Cookies, pies, cakes, and Greek specialty appetizers like dolmathes, spanakopita and baklava.
What do you always have in your fridge at home? Milk for my coffee, butter for kids' toast, and Pellegrino
What do you cook at home? Mexican food. I love America's Test Kitchen Favorite Mexican Recipes and test new recipes on my family often.
What marked characteristic do you love in a customer? Direct and to the point.
What marked characteristic do you find unappealing in a customer? This customer requested the most beautiful design, my team executed to perfection. The client received the order and complained that the frosting was off ¼". From that point on, we insist on sample approval for custom work. And I just knew even if we remade the order this customer would never be satistfied, so I quickly accommodated the request and moved on. I have only seen something like this happen 2 times in 20 years, though.
Tupperware, Rubbermaid, or Pyrex? Tupperware
Beer, wine, or cocktail? Cocktail
Your favorite cookbook author? America's Test Kitchen Series of Cook Books, I love how they start off every paragraph…we made this recipe 34 times and found that …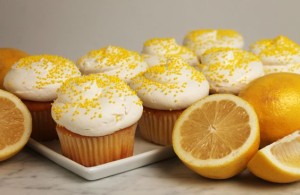 Your favorite kitchen tool? The plastic pastry bags I bring home from work, I use them for everything.
Your favorite ingredient? Lemon, I add it to everything.
Your least favorite ingredient? Orange, I don't like orange in desserts nor entrees.
Least favorite thing to do in a kitchen? Dishes – my husband says when I cook at home I think I'm at work! I tend to make a big mess, and use every pot and pan in the house.
Favorite types of cuisine to cook? Greek, Mexican, Italian
Beef, chicken, pork, or tofu? Chicken
Favorite vegetable? Broccoli
Chef you most admire? Thomas Keller
Food you like the most to eat? Indian
Food you dislike the most? Eggs, cottage cheese, odd scary meat.
How many tattoos? And if so, how many are of food? 0
Recipe: The Crispy Roast Chicken recipe from America's Test Kitchen!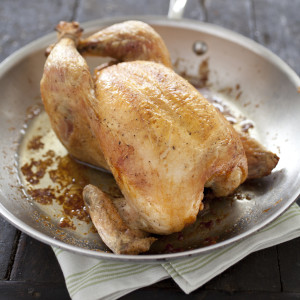 For best flavor, use a high-quality chicken, such as one from Bell & Evans. Do not brine the bird; it will prohibit the skin from becoming crisp. The sheet of foil between the roasting pan and V-rack will keep drippings from burning and smoking.
Ingredients
1 whole chicken (3 1/2 to 4 1/2 pounds), giblets removed and discarded
1 tablespoon kosher salt or 1 1/2 teaspoons table salt
1 teaspoon baking powder
1/2 teaspoon ground black pepper
Instructions
1. Place chicken breast-side down on work surface. Following photos above, use tip of sharp knife to make four 1-inch incisions along back of chicken. Using fingers or handle of wooden spoon, carefully separate skin from thighs and breast. Using metal skewer, poke 15 to 20 holes in fat deposits on top of breast halves and thighs. Tuck wing tips underneath chicken.
2. Combine salt, baking powder, and pepper in small bowl. Pat chicken dry with paper towels and sprinkle all over with salt mixture. Rub in mixture with hands, coating entire surface evenly. Set chicken, breast-side up, in V-rack set on rimmed baking sheet and refrigerate, uncovered, for 12 to 24 hours.
3. Adjust oven rack to lowest position and heat oven to 450 degrees. Using paring knife, poke 20 holes about 1 1/2 inches apart in 16- by 12-inch piece of foil. Place foil loosely in large roasting pan. Flip chicken so breast side faces down, and set V-rack in roasting pan on top of foil. Roast chicken 25 minutes.
4. Remove roasting pan from oven. Using 2 large wads of paper towels, rotate chicken breast-side up. Continue to roast until instant-read thermometer inserted in thickest part of breast registers 135 degrees, 15 to 25 minutes.
5. Increase oven temperature to 500 degrees. Continue to roast until skin is golden brown, crisp, and instant-read thermometer inserted in thickest part of breast registers 160 degrees and 175 degrees in thickest part of thigh, 10 to 20 minutes.
6. Transfer chicken to cutting board and let rest, uncovered, for 20 minutes. Carve and serve immediately.
Recipe and photo: America's Test Kitchen
– The End. Go Eat. –