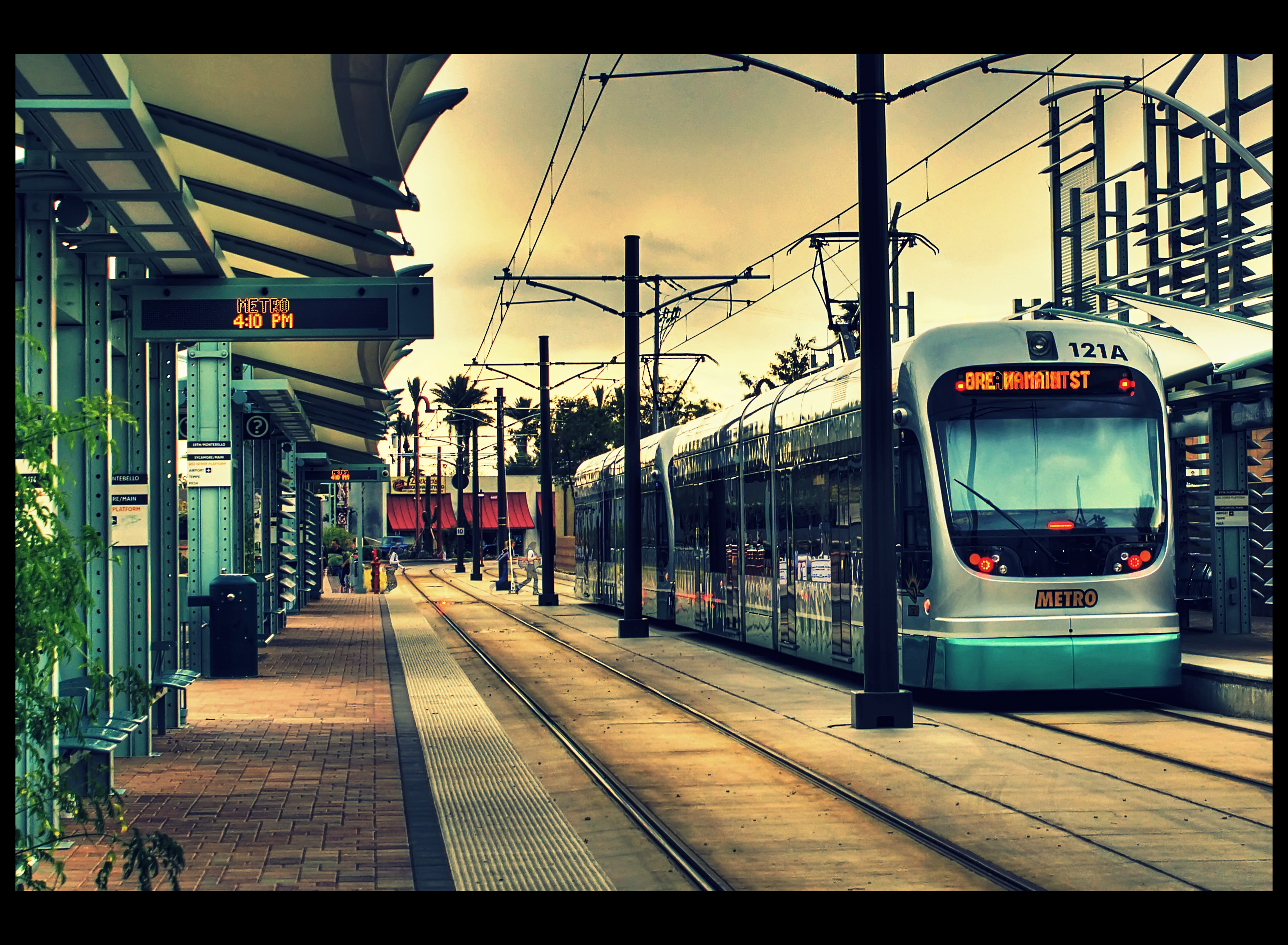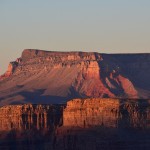 At the beginning of 2015, if anyone predicted that I would be living  at year's end in Phoenix — or starting my food blog for that matter, I would have howled with laughter. Me? In Phoenix? The American Southwest? Writing? Besides, press releases and commenting on Facebook? Yet, I am listening to my fountain cascade into the plunge pool and writing this lengthy post. I open the front door daily to walk the dogs and am awestruck with a view of Pietesawa Peak, crowned by blue skies and cottony clouds. Holly, our eleven-year-old Pitbull waddles past the security guard gate and the golf green, trying to keep up with J.J., our seven-year-old French bulldog, who likes to chase after rabbits. The bunnies hop around on our neighbor's sixteenth golf hole, the nearby Frank Lloyd Wright-designed Arizona Biltmore – a mere five-minute walk to luxury pools and spas.  I look at all this splendor with gratitude. It's also coming from a person who – 25 years ago — thought he could never leave  Manhattan, then the center of my Universe.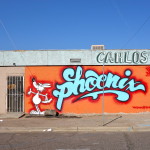 As I grow older, and I'm grateful I am,  the center of my Universe has expanded. Eventually, the Northeastern winters drove me to Los Angeles for 16 years, with 3 years in San Francisco for good behavior. Spiritually, I never felt either city was home though. They both seemed to be stopping points. I never really wanted meant to stay as long as I did. However, where do you go after Los Angeles, New York, and San Francisco? These are our national hubs of entertainment, technology and finance. International culture is unsurpassed in these meccas.  You are supposed to want to be there. Did I think Miami? Paris?  Back to New York? Phoenix wasn't even a thought.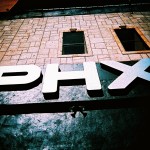 After much discussion, Nick took the offered Phoenix position and we came out to look for a house. Instantly, we fell in love with the desert landscape, rich culture, sheer vastness and low-cost of living. Phoenix, in my eyes, is North America's hidden gem, but it's hard to hide the 6th largest city in the United States. However, it feels protected. Off the beaten path, waiting to be discovered. Tourists may come and visit one of Arizona's 300 resorts but until you become a resident, hike the trails, meet the people, work and become a Phoenician do you understand the city's natural splendor and sophistication.
I reckon The Valley of the Sun is physically the most attractive place I've ever lived. Red mountains are dissected by roads and Camelback, the dromedary rock formation casts its legendary shadow over the valley. It's peaceful sentinel-like presence feels protective, calming and inspiring.
As we enter into the remaining days of 2015, and for the coming year, I urge you to allow change to happen. Step out of your comfort zone. The things you would say no to trying…try.  Explore new possibilities and never say, "Never." I'm so glad I did.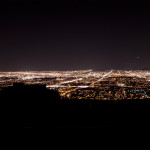 Before I begin my 2015's five – whoops, six most memorable food experiences, I need to let you dear reader know I still talk about these eats. That's why I choose them. Some are new, some are not.  I would go back to eat them time and again. Additionally, I paid for each one of these meals. Nothing was given gratis or comped, so I have nothing to gain from telling you about them.
Let's start: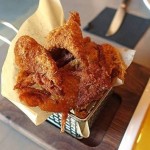 Carson Kitchen, Las Vegas, Nevada: Chicken Fried Skins, served with Smoked Honey Dipping Sauce ($9). The late Chef Kerry Simon, who died early this year with complications related to Mulitple Sclerosis, was a master of New American cooking. He imbued his dishes with a sense of humor and surprise.  This dish is indicative of that experience. Who is going to order only chicken skins with a side of smoked honey? Well, I did. Three orders of the crunchy, salty, deliciously deep-fried morsels with the side of lightly smoked sweetness. I would never make this at home. Let's definitely score points for that understanding.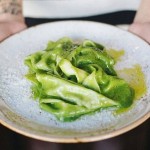 Factory Kitchen, Downtown Los Angeles, California: Handkerchief Pasta with Almond Basil Pesto ($19). I was living in San Francisco when I ate at Farina which is where I first had Chef Angelo Auriana's superb pasta. I was in the middle of a fight with an ex. I try not to remember him. However, the sheet-like folds of pasta expertly painted with a light basil pesto, I remember. It wasn't until I went to Factory Kitchen did it come back hauntingly. This time, I was celebrating one of my best friends birthdays (Shelley Levitt) in Los Angeles. We ordered the Ligurian-style noodle with green sauce. One bite, I knew I had eaten it once before. It's so good that even years later I remembered it, except with this experience, the atmosphere was much more light-hearted and loving to enjoy it.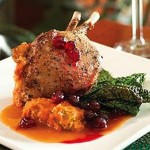 The Tropicale Restaurant & Bar, Palm Springs, California: Brown Sugar-Brined, Double Cut Kurobata Pork Chop ($28). A little over a year ago, I discovered my longtime friend Chef Scooter Kanfer had encamped to this boisterous watering hole in the resort town of Palm Springs. About 10 years ago, she was the chef/owner of a stunning little place in LA's Larchmont area called The House. Here, she received national accolades with her inventive takes on homespun items like macaroni and cheese and my favorite milk and cookies which is milk served in a whiskey shot glass accompanied by shortbread animal cookies. Now, she is under less pressure as the Chef de Cuisine of Tropicale but her food is still the best. I choose the Kurobata Pork Chop because she recommends it to me every time I see her. The only other place I ate this type of big, flavorful battering ram was at Cindy Pawlcyn's Napa Valley-based Mustards Grill. I wasn't in Napa this year but this may be the best pork chop in a restaurant ever.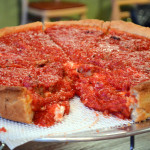 Hollywood Pies, Los Angeles, California: The Hollywood Pie ($27). I was never a lover of deep dish Chicago style pies. I didn't get it. And then, I ate from this blink-and-you-miss-it spot. Jesus made this pizza for me. Seriously, that's one of the names of the pie-makers. Everything from the crust to the cheese, the pizza sauce, homemade meatballs is made in-house. Unfortunately, getting a pizza isn't always easy. They take forever to make (up to an hour). Sometimes, they don't even pick up the phone to order one. This deep dish thickly crusted – like a casserole – is from heaven. Chewy, hint of heat in the sauce, pull until it snaps mozzarella…..trust me, Jesus made it.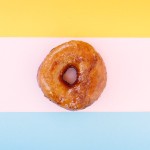 ICDC, Los Angeles, California: Salt & Pepper Caramel Doughnut/ Buttermilk Brown Butter ($2.50). ICDC, which stands for ice cream, donuts, and coffee, is a dream child of Amy Knoll Fraser and Pastry Chef Maria Swan. I don't know Maria. I would love to know Maria. I would love Maria to make me  a donut every day for the rest of my life. The Salt & Pepper Caramel along with the Buttermilk Brown Butter are heavenly puffs of circled dough with a little richness (butter or caramel) and a surprise (salt & pepper and not just butter but browned butter). If you have never had a seasoned donut or a browned butter donut – it's wrong. Just wrong. It's like being a virgin and everyone around you talking about sex.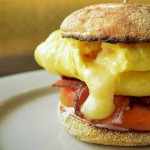 The Breakfast Club, Scottsdale, Arizona: Huevos con Masa ($9). On our first trip to Phoenix, we got hungry as people do at the beginning of the day. We had appointments to look at houses and needed to fortify ourselves.  We went to dine at place at 8 am. Twenty-minute wait. We left. Found another highly recommended eatery with a wait-time of twenty-minutes. Nick and I are starving, and it's 9 am. On the third try, we arrive at Breakfast Club. They have a wait time too. We sit at the bar to avoid the wait time. It's packed.  Maybe 9:15 am on a Wednesday morning. I order the Huevos con Masa, a creative southwestern version of eggs benedict. Instead of hollandaise sauce, a pork green chile is served with poached eggs and chipotle cornbread. Eating it, I thought it was worth waiting for the discovery. The chile, a little heavier than I normally would eat for breakfast, is rich but compliments the poached eggs runny yolks. The cornbread has just enough heat and is incredibly moist, with flecks of chipotle. The Valley of the Sun breakfast experience also prompted me to write a story on the area's breakfasts.  (Note: If you like blonde, athletic women serving your food in skin-tight, black fitness wear, this is the place for you. Do not come if you want to see a brunette or red-head. Hell, I don't think there was a curl in the place, either. Just sayin'.)
Places and dishes of note: Nobuo at Teeter House, Pork Belly  Buns (Phoenix, Arizona); The Original Breakfast House, Cinnamon Rolls (Phoenix, Arizona); Revolutionario, Falafel Tacos  (Los Angeles, CA); Khin Khao, Khao Mun Gai (San Francisco, CA); Pizzeria Bianco, Margherita Pizza (Phoenix, Arizona).
The End. Happy 2016.