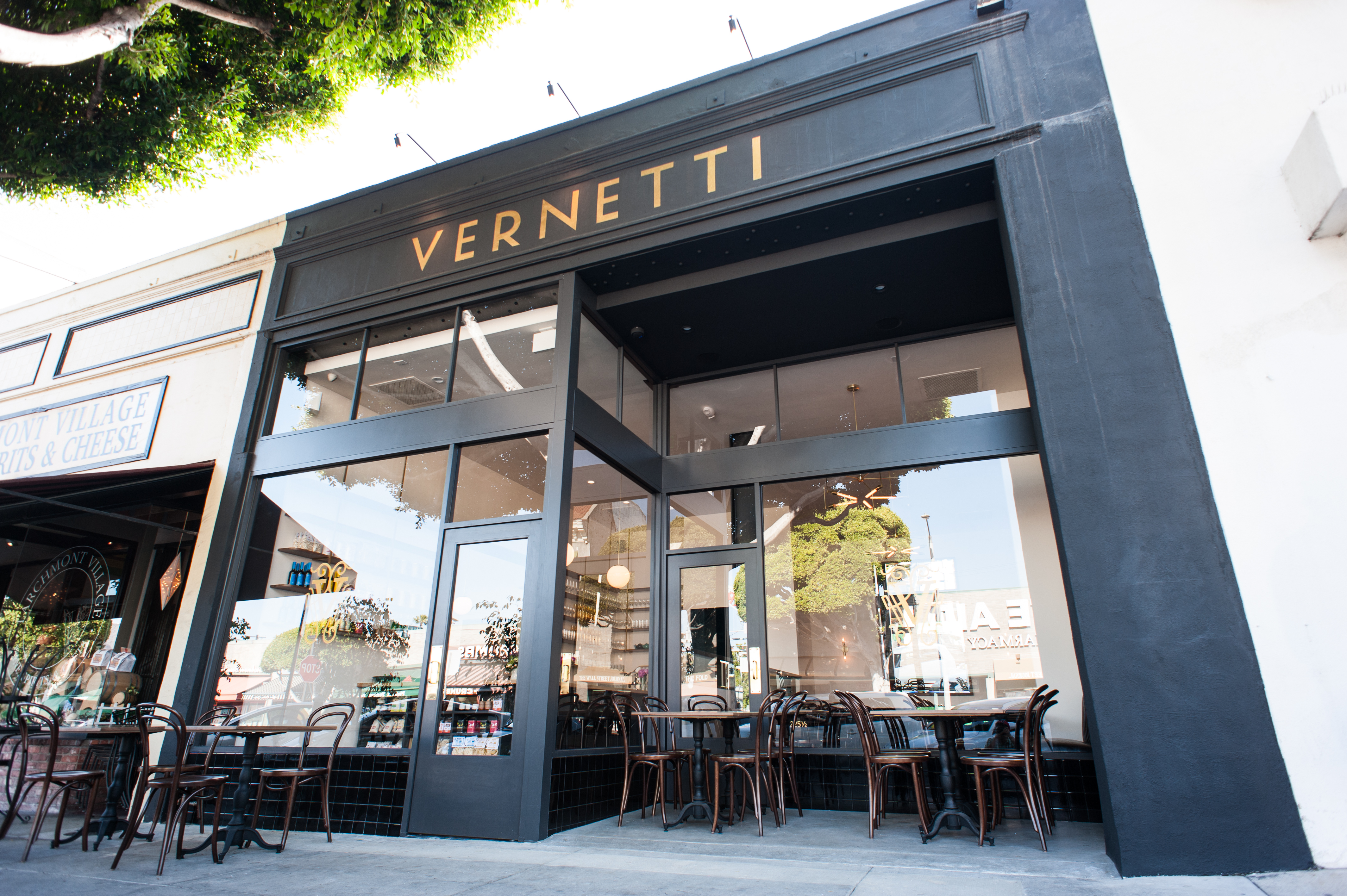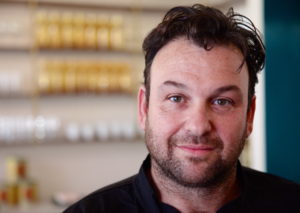 On a Wednesday night in Larchmont Village in the heart of Los Angeles, every table at Vernetti was full. The owner and chef Steve Vernetti was in the house, moving between the kitchen and the dining room, talking to everyone as though they were old friends. Indeed, it was obvious that there were many regulars. Vernetti is a neighborhood restaurant, the kind of place you come to rely on for all the important events of life – birthdays, anniversaries, and first dates. The atmosphere was lively, casual, and comfortable. There's a modern European bistro aesthetic, thanks to Steve's wife Joanne, who worked with designer David Thompson on the remodel of the original space. The staff made us feel like rock stars. The food was excellent.
His chef training started early. Vernetti notes, "Growing up, we learned how to butcher our goats, pigs, chicken, and turkeys. My brother and I got up at 5 every day before we went to school and milked the goats. We learned how to grow our food. My mother bought me my first cookbook, Mastering the Art of French Cooking. The first thing I made from that book was chocolate eclairs."
Before settling in Los Angeles in the 90s, Vernetti traveled throughout Europe, gathering influences from Berlin, Paris, Venice, Amsterdam, and Florence. He then lived in London for seven years, working with Chef Charles Fontaine at Quality Chop House and Le Caprice. It is easy to see the old world influences mixed with the new at Vernetti, where Steve is in the kitchen every day experimenting with inventive takes on classic recipes.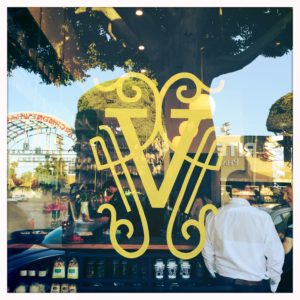 He's also a thoughtful owner – "Working in the restaurant industry for as long as I have, I want my staff to be happy. We run a place where my dishwashers are key players in the business, just as much as the front of the house. We need the staff to be happy. If they are happy, my customers will notice it and they will be happy, too."
We decided to try many dishes and share them round, starting with the gnocchi, a traditional northern Italian dish that is typically a rather dense potato pasta. This gnocchi was light and airy, rich with ricotta cheese and egg yolks, and topped with sage butter.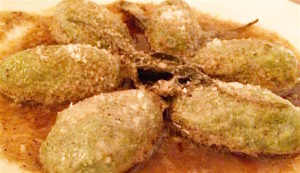 We followed the gnocchi with vongole and shrimp scampi, since Vernetti is known for their house-made pastas. You'll definitely want to try at least one.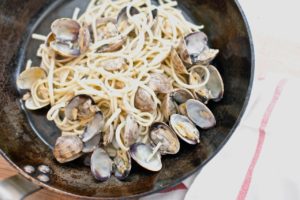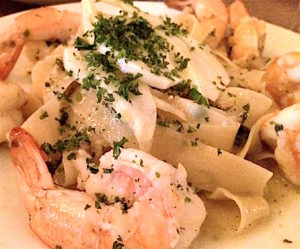 Dessert was a trifecta of orange cannoli, strawberry cheesecake, and chocolate mousse. Hey, there were three of us! I didn't eat all of this on my own. Look, though…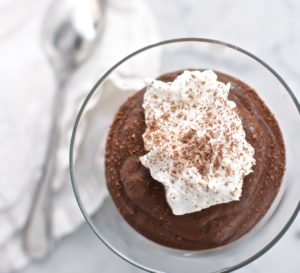 Vernetti has an excellent wine menu, with a selection of Italian wines that covers the boot from north to south. There are also some great California wines on the menu. We decided to order by the glass so we could pair a different wine with each dish, which I think is a lot more fun. If you find something you love, you can always order more! You can also bring your own bottle and pay the corkage fee of $25.00. If wine is not your thing, Vernetti's has a decent beer selection, though I confess my knowledge of beer is limited. I prefer the juice of the grape.
Vernetti is a neighborhood restaurant, and since I'm not a local there, I felt quite lucky to have found it. It reminded me of an Italian trattoria where the owners are always there and live nearby. The menu is fresh, and dishes are served until they run out of the ingredients to make that particular dish. I recommend this restaurant to everyone!
Steve Vernetti's philosophy is to "feed the community as I do my family, providing a special place to celebrate all the amazing things that happen when sharing a delicious meal." Cin Cin, Steve Vernetti.
Chef's Questionnaire (with a nod to Proust):
How long have you been cooking? 41 years
What is your favorite food to cook? Thanksgiving dinner
What do you always have in your fridge at home? strawberry jam
What do you cook at home? everything
What marked characteristic do you love in a customer? hunger
What marked characteristic do you find unappealing in a customer? unadventurous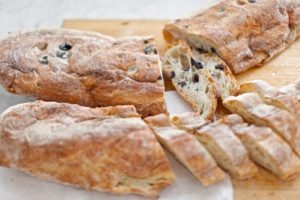 Tupperware, Rubbermaid, or Pyrex? pyrex
Beer, wine, or cocktail? wine
Your favorite cookbook author? Julia Child
Your favorite kitchen tool? my tongue
Your favorite ingredient? salt
Your least favorite ingredient? kale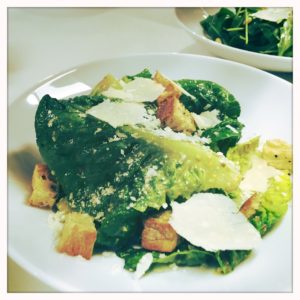 Least favorite thing to do in a kitchen? dishes
Favorite types of cuisine to cook? French, Italian, & British
Beef, chicken, pork or tofu? beef
Favorite vegetable? potato
Chef you most admire? Eric Rippert
Food you like the most to eat? sweetbreads prepared by my mother
Food you dislike the most? anything that has the word molecular in it
How many tattoos? one
And if so, how many are of food? None
Recipe: Vernetti's Semolina Pancakes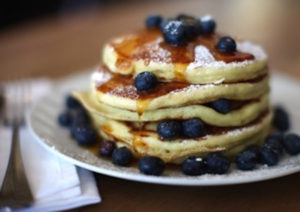 Ingredients
2cups Semolina
2cups all purpose flour
4tsp baking powder
2tsp baking soda
1/2tsp salt
Sift dry ingredients in a bowl and add:
4eggs
3-4 cups buttermilk (plain whole milk will work)
1/2cup vegetable oil
Directions
Mix but leave lumps. Use well oiled cast iron pan or griddle on medium high heat and brush browned tops with melted butter – enjoy!
The End. Go Eat.