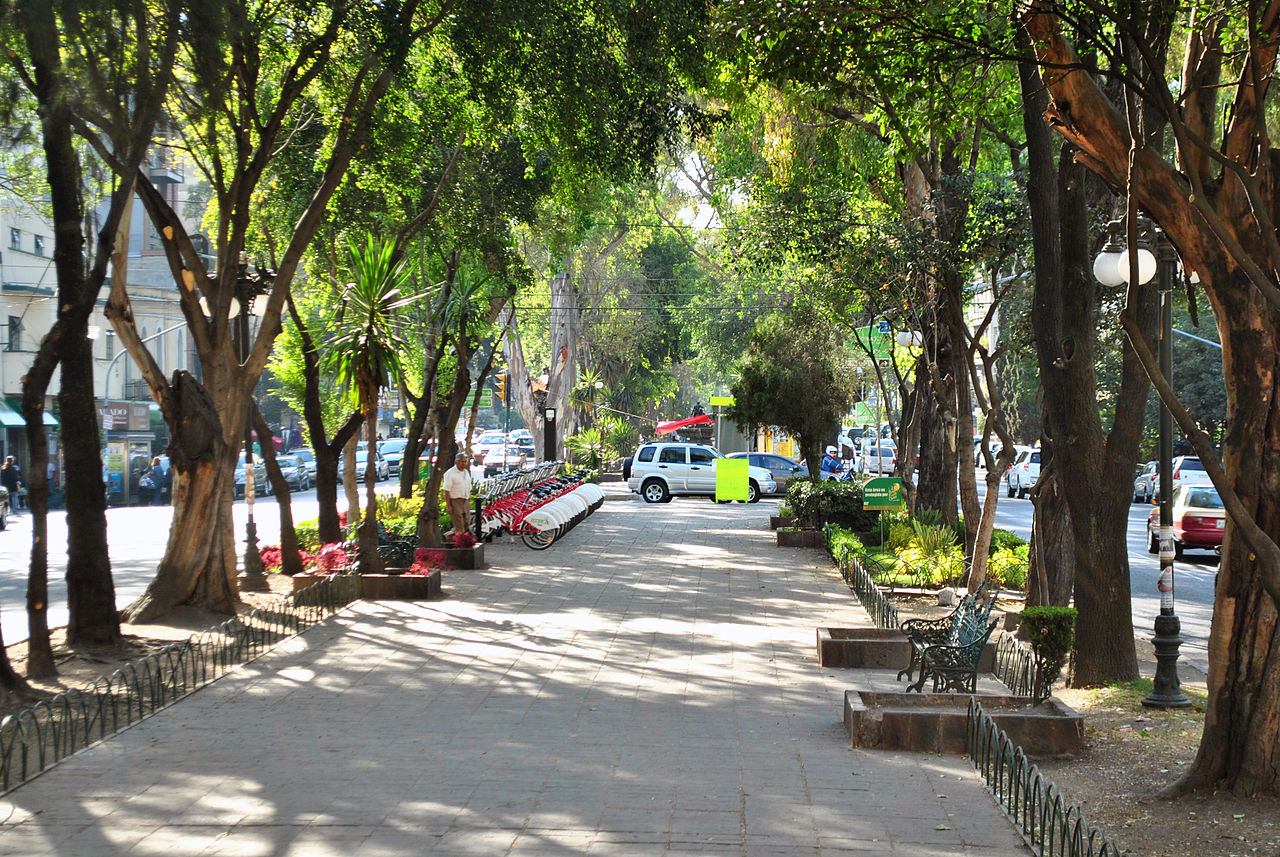 Guest Writer and Mexico City travel expert Katja Gaskell is the co-founder of globetotting.com, a website for adventurous family travel. She is a firm believer that you can – and should! – take your children everywhere and anywhere no matter what age they are. Prior to life on the road with kids, Katja wrote across a range of titles for Lonely Planet and tried and tested luxury hotels for the British boutique hotel guide Mr & Mrs Smith. She is currently based in Mexico City with her husband and three children. Find her online: Twitter,  Facebook, and Instagram
Mexico has long had a reputation for good food, but these days its culinary clout goes far beyond tortillas and tacos. Nowhere is this more evident than in Mexico City, where new dining experiences have helped catapult the capital onto the worldwide gourmet scene.
This is an exciting place to eat, with dining options to suit all palates and all budgets. From a simple torta stand to some of the world's best restaurants, Mexico's capital is foodie heaven.
This is, however, also one of the world's largest cities and finding your way around can take some time. To make things easier, we have focused on two neighbouring colonias, Condesa and Roma Norte, both home to some of the city's most exciting eateries.
Breakfast: Lalo!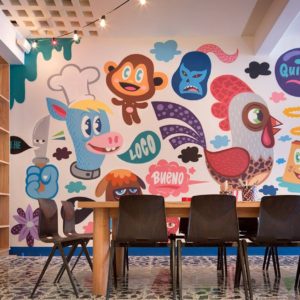 Owned by chef Eduardo García of Maximo Bistro fame (one of the capital's best restaurants), Lalo! is a lively, colourful café and pizzeria. But this is not your average breakfast joint (nor your average pizza parlour). Lalo! boasts an innovative menu that will have you dithering over what to order. Diners sit side by side on one long communal table overseen by a mural of bright caricatures. It's fun, tasty, and a great way to start the day.
My suggestion: The Croque Madame is, without doubt, one of the best breakfast dishes in the capital. A large slab of brioche bread, a generous helping of ham, mountains of cheese and an egg on top. Have one of these and you won't have to eat again all day.
Hours: 7am – 11pm (closed Mondays)
Address: Zacatecas 173, Roma Norte
Phone Number: +52 55 5564 3388
Website: www.eat-lalo.com
Second Breakfast: Panaderia Rosetta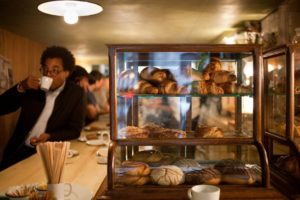 Owned by Chef Elena Reygada, named Latin America's best female chef in 2015, this hole-in-the-wall may not look like much but it serves the best breads and pastries in Mexico City. Reygada is particularly well known for her baking skills, and Panaderia Rosetta provides bread for restaurants across the city. Among the many pastries on offer are croissants filled with fig, rosemary flavoured buns, and cinnamon. Grab a coffee at the counter or order to take away and sit in the nearby Rio de Janeiro park instead.
My suggestion: You can't go wrong with any of the pan dulces (pastries) here but there's no denying that Reygada's light and fluffy doughnuts are unparalleled.
Hours: 7am – 8pm Monday – Saturday; 7.30am – 6pm Sunday
Address: Colima 179, Roma Norte
Phone Number: +52 55 5207 2976
Website: www.rosetta.com.mx
Lunch: Tres Galeones Taquería de Puerto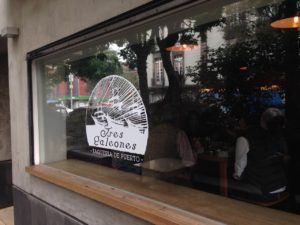 This small, retro-styled taquería is great for a quick lunch and is almost always packed. The chalkboard menu offers seafood dishes such as pescado estilo baja (white fish, battered, fried, and served in a light tortilla with toppings) and taco de pulpo al pastor (octopus dressed in a tasty red sauce). Also on offer are tostadas, sopes, and burritos. Grab a table outside if you can.
My suggestion: The pescado estilo baja are excellent as is the caldo de camarón, a shrimp amuse bouche offered to all diners. It's worth going to Tres Galeones for this alone.
Hours: 11am – 5.30pm Monday to Saturday
Address: Calle Jalapa 117, Roma Norte
Phone Number: +52 55 5419 3964
Website: www.tresgaleones.com
Coffeeshop: Espressarte
Coffee is serious business at Espressarte, a small artisanal café in Roma Norte where a plethora of coffee-making gadgets and gizmos line the walls. The café even has their its own micro-roastery. Everything from a simple Americano to a Japanese-style slow drip coffee is served. No bells, no whistles, just very, very good coffee.
My suggestion: You can't go wrong, choose your favourite coffee and enjoy.
Hours: 7.30am – 9pm Monday – Friday, 8am – 8pm Saturday, 9am – 5pm Sunday
Address: Monterrey 151, Roma Norte
Phone Number: +52 55 4171 1969
Website: https://www.facebook.com/espressartel/
Happy Hour: Condesa DF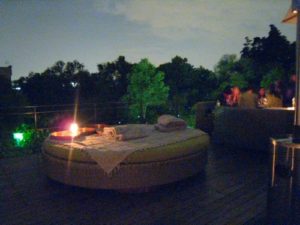 The rooftop terrace at boutique hotel Condesa DF is a great place to watch the sun go down with a drink in hand. This hotel is part of the Habita Group, an edgy brand that has been responsible for some of the city's most innovative hotels in recent years. Condesa DF is no exception and this hip hideaway is a magnet for the city's beautiful people. Don't let that put you off, however, the view – and drinks – are well worth it.
My suggestion: When in Mexico drink Mescal, either straight or in a cocktail. The Cucumber Mescal Mojito, with mescal, mint, lemon, and cucumber is particularly good.
Hours: Sun-Wed 2 pm – 11 pm; Thurs-Sat 2 pm – 1 am.
Address: Veracruz 102, Condesa
Phone Number: +52 55 5241 2600
Website: www.condesadf.com
Dinner: La Capital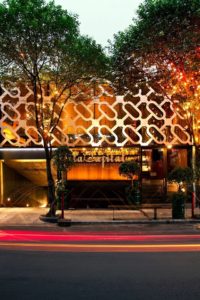 A modern take on the traditional Mexican cantina, La Capital is a fun dining space with a tasty menu. Watch the chefs at work in the open kitchen and order plates to share; crispy tuna tostadas, shrimp tacos, and flautas (a type of friend taco) are just some of the house specialities. Not forgetting the guacamole, which is sublime.
My suggestion: The tacos cochinita pibil (pulled pork) are simply delicious. This slow-roasted pork dish originates Yucatán and is served with corn tortillas and onions marinated in sour orange.
Hours: 1.30pm – 12pm Monday to Wednesday, 1.30pm – 1am Thursday – Saturday, 1.30pm – 6pm Sunday
Address: Nuevo Leon 137, Condesa
Phone: +52 55 5256 5159
Website: www.lacapitalrestaurante.com
Pin for later:
Pinnable photo: Flickr user Alexxx C; Feature photo:  ProtoplasmaKid / Wikimedia Commons / CC-BY-SA 4.0; Condesa DF photo flickr cc: scaredykat; Espressarte and Tres Galeones photos: Katja Gaskell; All other photos: respective restaurants