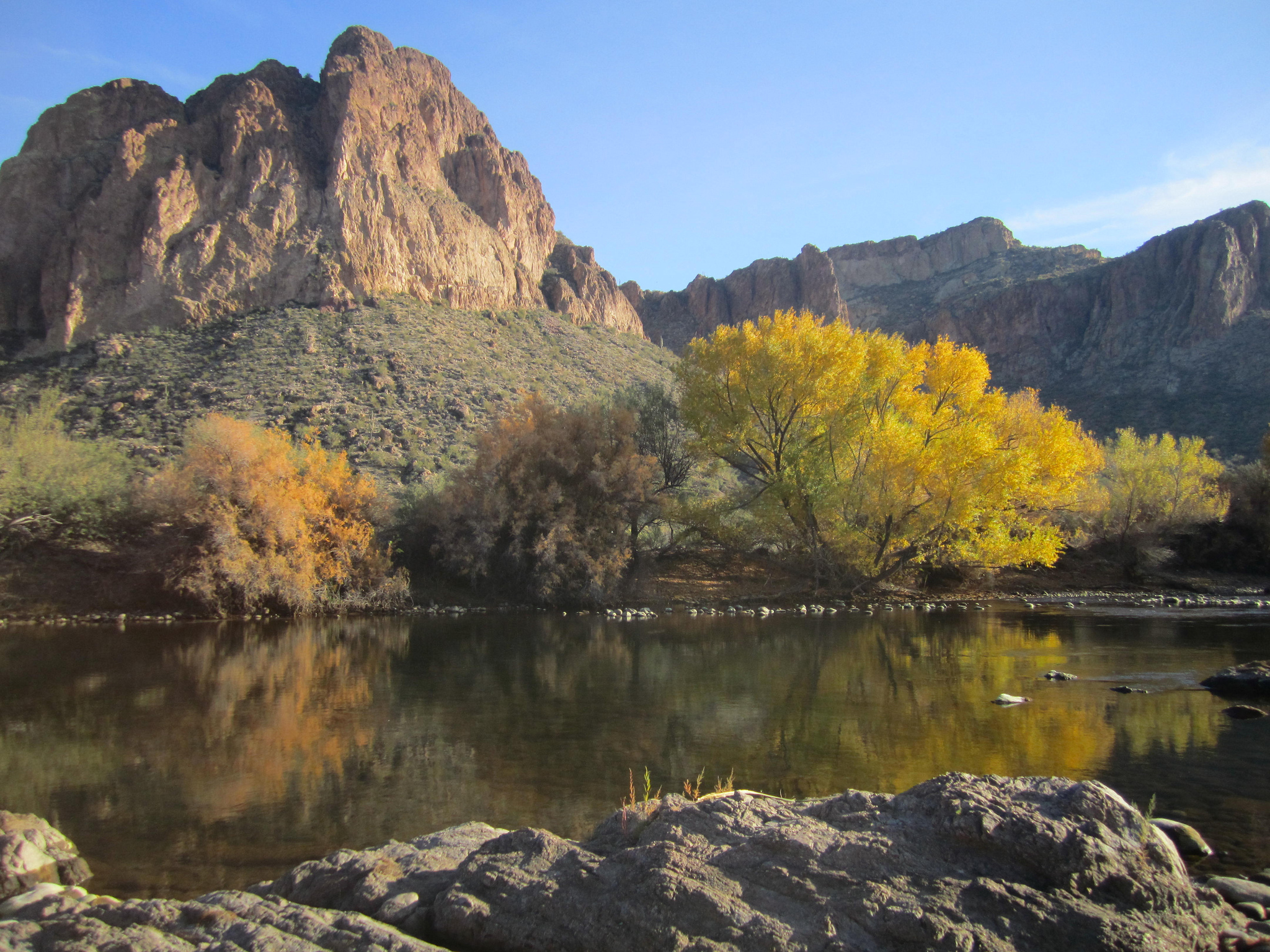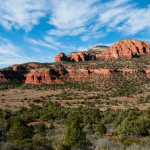 I'm an official resident of Arizona today. Changed over my California driver's license, an anxiety producing event. I find anything automobile-related makes my heart feel as if it's at an Indy 500 speed. While driving in circles trying to listen to Ms. GPS exact DMV's location – in Arizona, it's called MVD — it dawned on me, I learned how to drive in Texas from an ex-boyfriend's father, Cecil, a big-hearted man with a mustache to match. Two years later, I finally passed the test in Santa Fe – because I didn't in Big Horn — and drove to Los Angeles in my first car at the age of 27. I was just a punk, urban kid who only knew trees in city parks and my idea of wildlife were sewer rats and feral felines.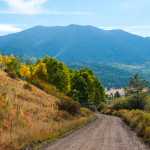 Clearly, this area of the world has been good for me. With blue skies, mild weather and stunning other-worldly, seemingly vast landscapes that are located only in the American Southwest, it's an ideal place for rejuvenation. This time, I've come looking for a respite. The first was a six-month sojourn from New York City to Santa Fe. Then it was game on in Los Angeles, where it was roller coaster life– all of my making — which didn't stop for the next 20 years.  It's what I thought life was supposed to be about, lots of dramas. As I get older, I find I want things to change. I know I'm not the same person I was five years ago. Or ten or twenty. Nor do I wish to be.
It was hard to let go of that license. It's hard to alter what you think you already know. For me that's the key, I think I know something or someone, I find out I don't – especially me. I think it's why so many people don't do it. We want to sit and complain about our misery but aren't willing to work our ways out of it. No matter what happens, I'm glad I moved to Arizona.
Turkey and Sweet Potato Country Hash: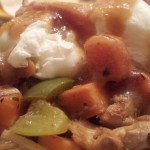 Hash is re-using leftovers as in turkey hash after Thanksgiving. Or roast beef, duck, or chicken. It's such a simple thing to make, but I needed to find the right recipe.  Finally, I found one I adapted from Fine Cooking Magazine, which meant par-boiling the potatoes, either sweet or white. I liked this because it meant there wasn't the extra step of roasting the tubers and then sautéing. I could do everything in one skillet, preferably a cast-iron one. By using a cast iron skillet, I get an excellent browning and crust that I want on the finish.
We are going to need:
Your leftover meats: chicken, duck (yum!), roast beef, turkey, or sausage. Venison would be excellent as well. Picked clean, no bones and cut into bite-size pieces.
One large sweet potato, peeled and cut into cubes of about 1 inch or so.
One red onion
One green, red or yellow pepper.
Two cloves of minced garlic.
Fresh herbs such as thyme, rosemary, sage, and parsley.
Butter, wine or stock. If you don't have these, water is great too. It just adds a little more flavor, but never mind – this is a homey dish that can be cheffed-up, hence the wine or stock
Cubed up all the potatoes as uniformly as possible about an inch — if you're using a large sweet potato, peel it – and remember to make sure to keep the skins on for the white. Throw the potatoes in a large skillet, preferably cast iron. (It makes it feel Western. HA!) Fill the pan halfway with wine, stock or water, perhaps a mixture of both. Cover. Cook until al dente. You don't want the spuds cooked all the way through.
While the Idahos are cooking, let's chop up the onion and the peppers.  Keeping everything at about one inch wide. By this time, the potatoes should be just about done – 10, 15 minutes. Drain the potatoes. Wipe out the pan. Place back on hot burner. Throw in a couple of tablespoons of butter. Melt. Add the potatoes and veggies. Stir. Saute. Add minced garlic, the herbs of your choosing and the leftovers. Add a little more stock, water or wine. Just a splash to help steam, reheat and moisten. Press gently down with a spatula. We want a browned crust on the bottom. Cook for about 5 minutes. Stir. Press down. Cook for another five. Stir. Is it brown enough? If not, stir some more, pressing gently again. Top with fried, scrambled or poached eggs. Awesomeness!
The End. Go Eat.