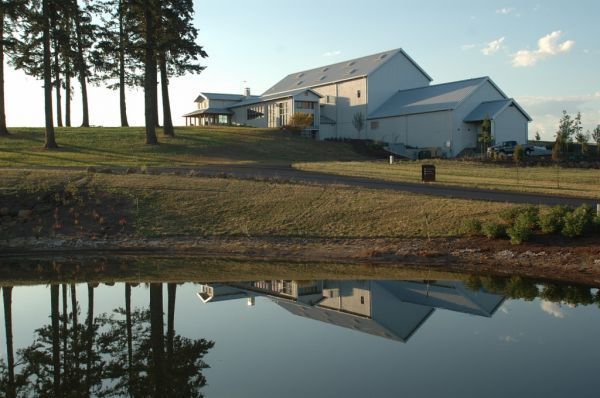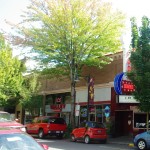 McMinnville, Oregon is a town so wholesomely picturesque it borders on being a Stephen King settlement – meaning it's so perfect a spot, something strange is bound to happen. A scant 45 minutes outside of Portland, it's a charm-filled street scene with a couple of stoplights, red brick Victorian buildings, one post office, a few piercing and tattoo shops – it wouldn't be Oregon without them — and the small town newspaper, right along their main drag, Third Street.
In 2014, Parade Magazine readers and editors named it Best Main Street, West of the Mississippi, an honorable distinction, second only to a Tennessee town (figures). During the summer, the leafy trees shade the sidewalks where couples stroll hand-in-hand while their little tykes pull their Fisher-Price telephones. In the colder months, people are doing the same thing, except in coats. The area wasn't always a thriving economy, but it got assistance in the eighties by the burgeoning wine industry. With its red soil called jory, the Yamhill County area, where McMinnville's located, is now the center of Oregon's Pinot Noir country. It's also one of my favorite eating destinations – in the world.
I've had meals in far-flung places that rocked my palate, but the element of surprise in a location, an ingredient or chef is what gets me. McMinnville, in my humble opinion, is one of the great small eating destinations in the country, and it was revelatory. I was smitten by the town's quaintness but blown away by the sophisticated food.  Every diner, restaurant, and café, there wasn't a bad one in the bunch.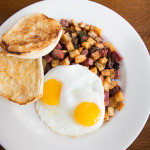 Breakfast:  Crescent Café. Opened in 2007, this family owned and operated eatery offers locally sourced food and ingredients. Open only for breakfast, lunch and brunch, over a cup of strong coffee customers can talk forever to the staff about where the food is sourced. (Yes, it's very Portlandia.) Best of all the bread is freshly made in-house including the English muffins. That alone is worth going the trip. Actually, if your in McMinnville, having breakfast here is a must – sort of like going to the Grand Canyon.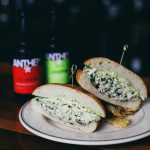 Lunch:  Community Plate. The menu was created by Chef Eric Bechard, from the nationally acclaimed restaurant and winner of Oregon's "Best Restaurant" in 2011, Thistle. The owners, husband and wife team Scott and Courtney Cunningham, seized the opportunity to craft a humble American neighborhood place sprinkled with scrumptious sandwiches, house-made pastries and a social atmosphere. At this little spot, the food is completely made on-site – from nut butters, to bread, to pickles. It's also not an arm and a leg.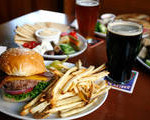 Snack Time:  McMenamin's Pub. Located in a historic, Victorian hotel, this Oregon-based, family run brewhouse, pub, restaurant, coffee roaster and winery crafts delicious beers. The carved wood-filled space has a Pacific Northwest camaraderie where you hunker down at the bar, order up a cold one or a coffee and make friends in a minute. There are several McMenamin's throughout Oregon and Washington, but they're located in a significant, historical building, which keep the integrity of the community.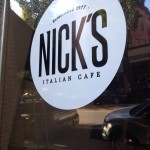 Dinner:  Thistle might be an obvious choice, but I have to give it Nick's Italian Café.  In 2014, The James Beard Foundation honored this 40-year old restaurant with an "American Classic" award. When it first opened in 1977, McMinnville was a small farming town – now it's a hub of the most sought after American pinot noirs. This casual restaurant with the pool table in the back has been producing some of the Pacific Northwest's finest Northern Italian food. The audience has broadened incorporating more travelers, but Nick's Italian Café is still a neighborhood place since the creation of Oregon Wine Country.  For me, Nick's was an epiphany of the idea of small-town restaurants. I remember entering the compact restaurant with an antique stove centered against the wall. The waiter mentioning we could wait in the "Back Room" for the table, watch a game of billiards. I thought this was not going to good. It turned out to be one of the most deliciously, memorable meals I've ever had.
Pin for later: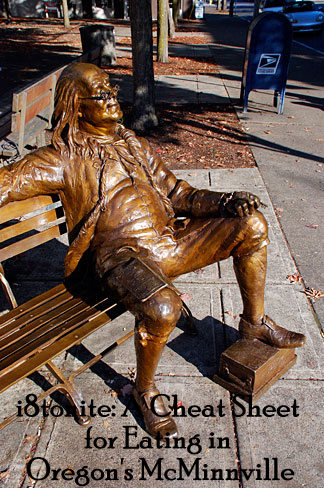 Photo: Gary Halvorson, Oregon State Archives
The End. Go Eat.