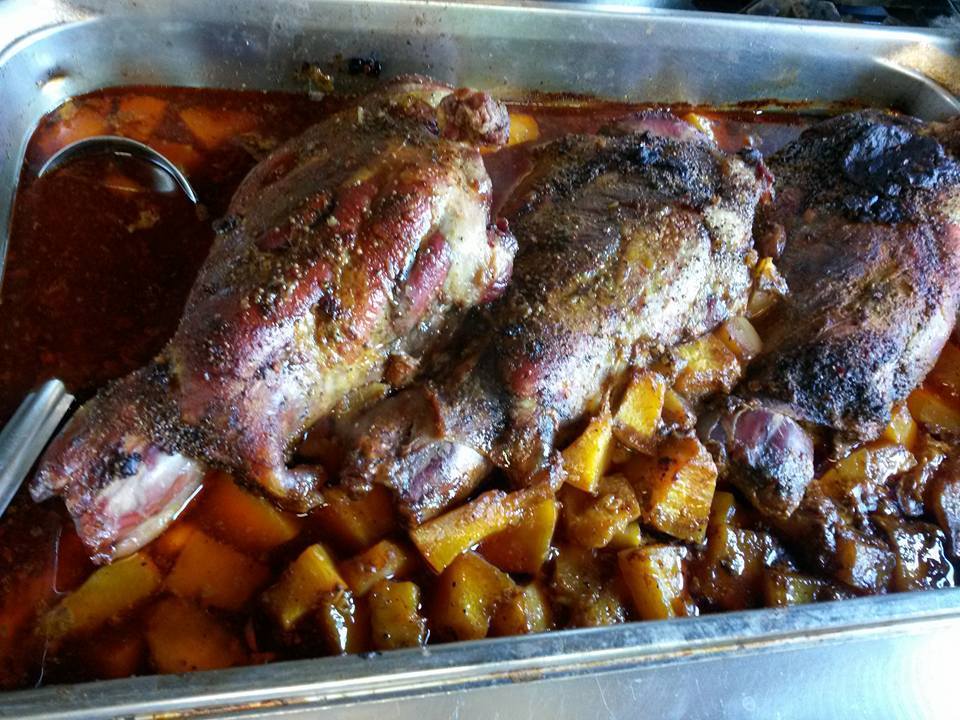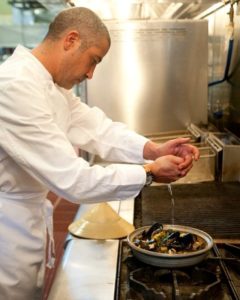 In our global world, food is often the first thing that changes. Chinese noodles appropriated by the Italians after Marco Polo's visit. How about al pastor brought to Mexico by Lebanese immigrants, or the deliciousness of a French-Vietnamese banh mi, which features tons of crunchy vegetables and savory pork stuffed into a baguette? This is the case for the much-lauded Revolutionario, near the University of Southern California, helmed by Chef Farid Zadi and his wife Susan Park. The couple came up with an ingenious concept of marrying North African diaspora (Morocco, Tunisia, Algeria, Libya) tastes with Mexico. The successful result is a delicious fusion of international flavors as noted by the alternative paper, LA Weekly, The Los Angeles Times, and the queue of college students and food-oriented people standing at the counter ordering their $3.00 tacos.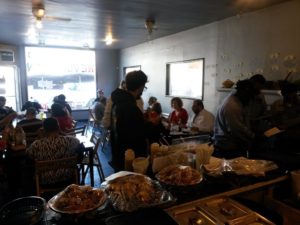 Zadi's career started in his birthplace of Lyon, France, ultimately leading him to working in Michelin starred restaurants throughout the world, including stints in Seoul, Korea, and Scotland. Upon coming to the United States, Zadi focused his epicurean talents on being a chef consultant and culinary educator, teaching cooking classes – for the beginner to the accomplished – at such places as Sur La Table, Whole Foods Market, and Le Cordon Bleu College of Culinary Arts.
Last year, he and Susan wanted to create something different. Park says, "We saw the market going in a different direction towards a fast casual experience. Millennials didn't really want to participate in the sit down service." Along Jefferson, Revolutionario is not hard to find, as there are hordes of people waiting for service. Together, the couple have created a refreshing and unique melding of cultures…and the world was ready. Algerian butter and Mexican crema top a cob of corn. An Algerian roasted chicken with rasa al hanout – a Northern African spice mixture — called mechoui — is served up with feta and tortillas to wrap the bird. Wood-roasted cauliflower is also a standout when bound in a corn tortilla.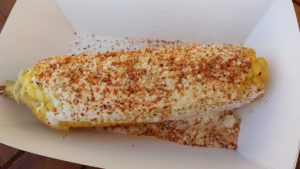 Park comments, "North African tacos are an interesting cuisine. Food writers, those who are well-traveled, and people exposed to unique flavors love our food. Where else can you get merguez sausage served like a burrito?"
Chef's Questionnaire (with a nod to Proust):
How long have you been cooking?
34 years professionally
What is your favorite food to cook?
Dover sole with lemon butter sauce
What do you always have in your fridge at home?
Butter, cheese, and cured meat.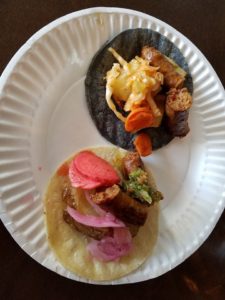 What do you cook at home?
Nothing
What marked characteristic do you love in a customer?
Openness
What marked characteristic do you find unappealing in a customer?
Don't know what they want
Tupperware, Rubbermaid, or Pyrex?
Pyrex
Beer, wine, or cocktail?
Beer in the summer, wine for fall and winter
Your favorite cookbook author?
Clifford Wright
Your favorite kitchen tool?
Chef's knife
Your favorite ingredient?
Water
Your least favorite ingredient?
Lard
Least favorite thing to do in a kitchen?
Home stove that doesn't burn high enough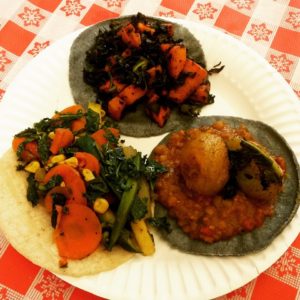 Favorite types of cuisine to cook?
Mediterranean and Californian
Beef, chicken, pork, or tofu?
Beef
Favorite vegetable?
Potatoes
Chef you most admire?
Pierre Gagnaire
Food you like the most to eat?
Buttered pasta
Food you dislike the most?
Calf's brain
How many tattoos? And if so, how many are of food?
None. Never.
Recipe: Fennel and carrot slaw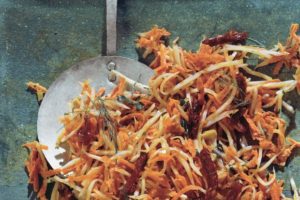 • 2 medium fennel bulbs
• 5 carrots, coarsely grated
• 1 tablespoon fresh lemon juice
• 1 tablespoon balsamic vinegar
• 3 tablespoons extra-virgin olive oil
• 1/4 cup Spanish green olives, pitted and finely chopped
• 1/4 teaspoon dried Aleppo chile or Espelette pepper flakes (optional), or to taste
• 6 sun-dried tomatoes packed in oil, drained and very thinly sliced
• 2 tablespoons chopped flat-leaf parsley
Chop enough fennel fronds to measure 3 tablespoons and reserve.
Discard remaining fronds and stalks. Cut bulbs into thin matchsticks and toss with carrots in a bowl.
Whisk together lemon juice, vinegar, oil, olives, Aleppo chile (if using), and salt to taste and toss with vegetables.
Chill, covered, at least 30 minutes (for flavors to develop).
– The End. Go Eat. –