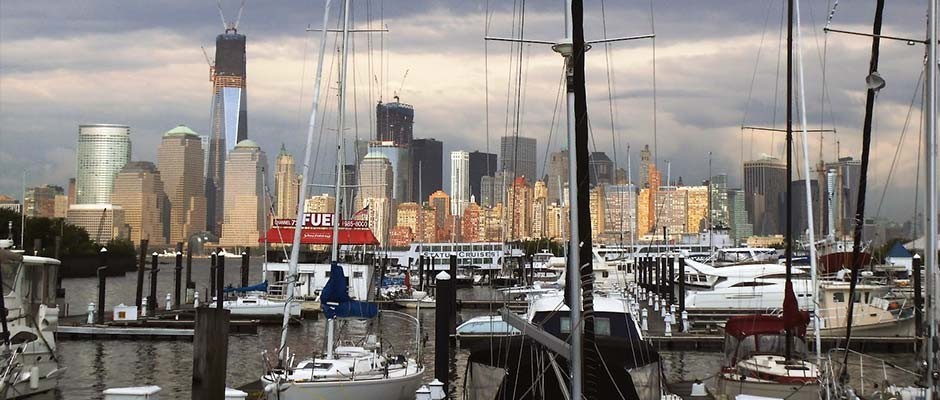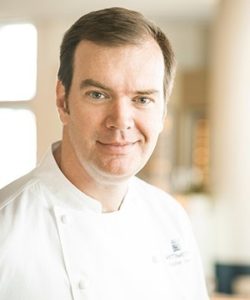 Manhattan and its boroughs of Brooklyn and Queens have long been viewed as bastions of great gastronomic experiences. From Elaine's to The Four Seasons, Babbo to Per Se, no one doubts the Big Apple and how well it eats. Yet, as forecasters of doom say, "The rents are so high in New York," what's a budding restaurateur and chef do? If you are smart, such as Chef Chris Siversen, you move across the Hudson to Jersey City.
Born in Long Island and trained at The French Culinary Institute, Mr. Siversen, who proclaims himself a proud New Yorker, says, "After 9/11, my then wife and I started looking in different areas to buy a home and we came to New Jersey."
As a chef, he had worked at landmark Big Apple institutions such as Alison on Dominick Street and the '21' Club, as well as running the kitchen for famed caterer Pamela Morgan Flavors – and was looking to open his restaurant. "For me, pomp and circumstance matters, I want to see a show in the cooking," he articulates.
Five years ago, Siversen opened his restaurant, Maritime Parc, and continues to operate it with a business partner while he executes delicious food in the kitchen. Since the introduction, the 30,000-square foot dining hall, which includes 18,000 square feet of special event space, has quickly become one of New Jersey's brightest gastronomic institutions, landing in New Jersey Monthly's best ten list every year. With sweeping views of Lower Manhattan and the World Trade Center, the slightly Nordic- and maritime-flavored experience has received accolades, including the New York Times, which stated, "…polished in presentation and execution." No small words from The Grey Lady herself.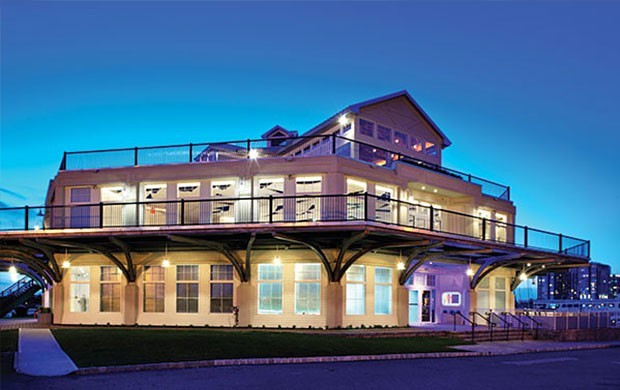 In late 2015, Siversen opened a fast-casual hamburger place called Burg, in Newark's Military Park. With a variety of burgers from tuna to vegetarian and chicken to good old beef, it's quickly become one of the city's buzziest eating places. Open only in warm weather, when the kids are out of school and dining outside is de riguer, the 1800-square foot restaurant is packed with those coming from the other side of the tunnel.
Let it be known Chef Chris Siversen is smart – smart enough to move outside of New York City and into New Jersey…and of course, our bellies are better for it.
Chef's Questionnaire (with a nod to Proust):
How long have you been cooking?
23+ years
What is your favorite food to cook?
Anything with pasta
What do you always have in your fridge at home?
Condiments-I'm a condiment junkie
What do you cook at home?
Simple-mostly based around my children's needs
What marked characteristic do you love in a customer?
Appreciation for food and wine and willingness to try new things
What marked characteristic do you find unappealing in a customer?
Lack of manners and respect for others dining in the restaurant
Tupperware, Rubbermaid, or Pyrex?
Rubbermaid
Beer, wine, or cocktail?
Wine at home and cocktails when I'm out
Your favorite cookbook author?
The late Charlie Trotter's books were a game changer
Your favorite kitchen tool?
My 3" serrated paring knife is my crutch
Your favorite ingredient?
Vinegar and Salt
Your least favorite ingredient?
Okra
Least favorite thing to do in a kitchen?
Drying the dishes
Favorite types of cuisine to cook?
Italian and Asian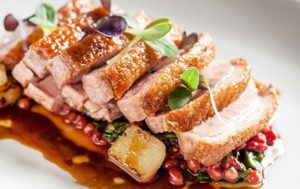 Beef, chicken, pork, or tofu?
Pork
Favorite vegetable?
Broccoli, Cauliflower, and Mushrooms
Chef you most admire?
Daniel Boulud
Food you like the most to eat?
Anything with pasta
Food you dislike the most?
Not a fan of Offal other than liver and sweetbreads
How many tattoos? And if so, how many are of food?
Zero tattoos
Recipe: Mushroom Pasta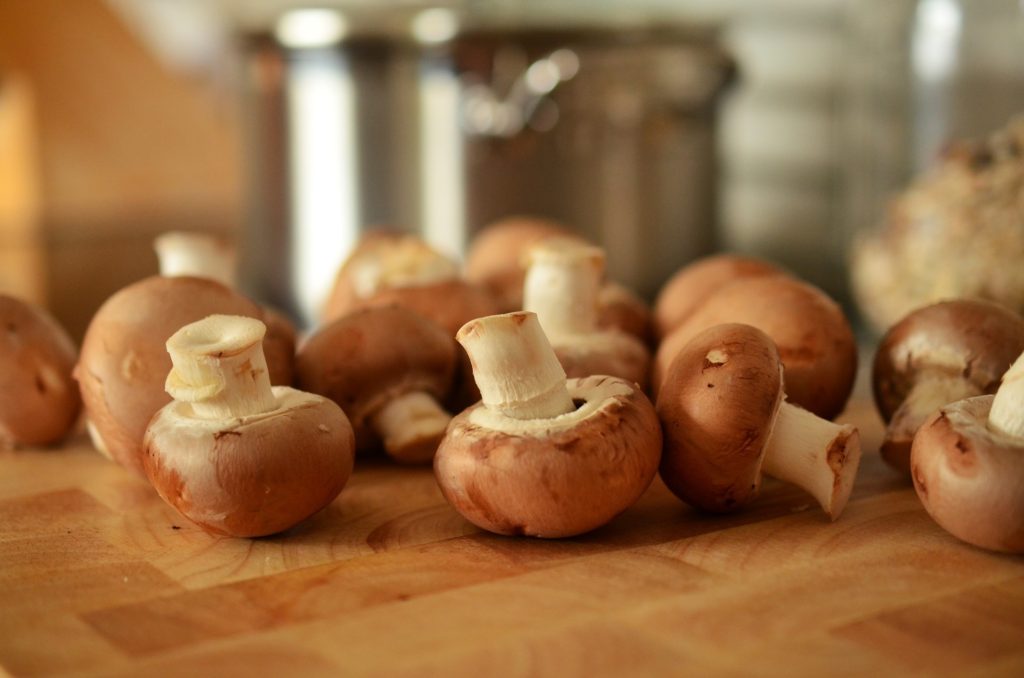 Ingredients:
½ # Orecchiette Pasta
2 Tbsp. Olive Oil
1 Small Spanish Onion, cut in half and thinly sliced
1# Oyster Mushrooms or a mix of your favorite
3-4 Scallions, sliced-from the stem up
1-2oz. Red Wine Vinegar
2-3 Bulbs Peeled Garlic,chopped
Baby Spinach-Large Handful
Parmigiano Reggiano-a small piece to grate with microplane
1 Tbsp. Unsalted Butter
A few big branches of Italian Parsley, roughly chopped
Salt and Pepper
Directions:
Cook pasta according to directions of brand you buy.
Remove slightly early to leave room for cooking in sauté pan and reserve with a couple oz of cooking water.
While pasta is cooking, heat a sauté pan on medium heat-add olive oil then onion and cook until slightly translucent.
Add scallions and cook until barely tender.
Add mushrooms and season with salt and pepper and cook until slightly crisp on the edges-add more olive oil if the pan gets dry.
Add vinegar and cook until reduced to a syrup, then add back pasta with the cooking water.
Add the spinach, toss, and cook until barely wilted.
Finally, add butter and grate the parm cheese until well covered, then add the parsley.
Adjust seasoning and serve.
– The End. Go Eat. –