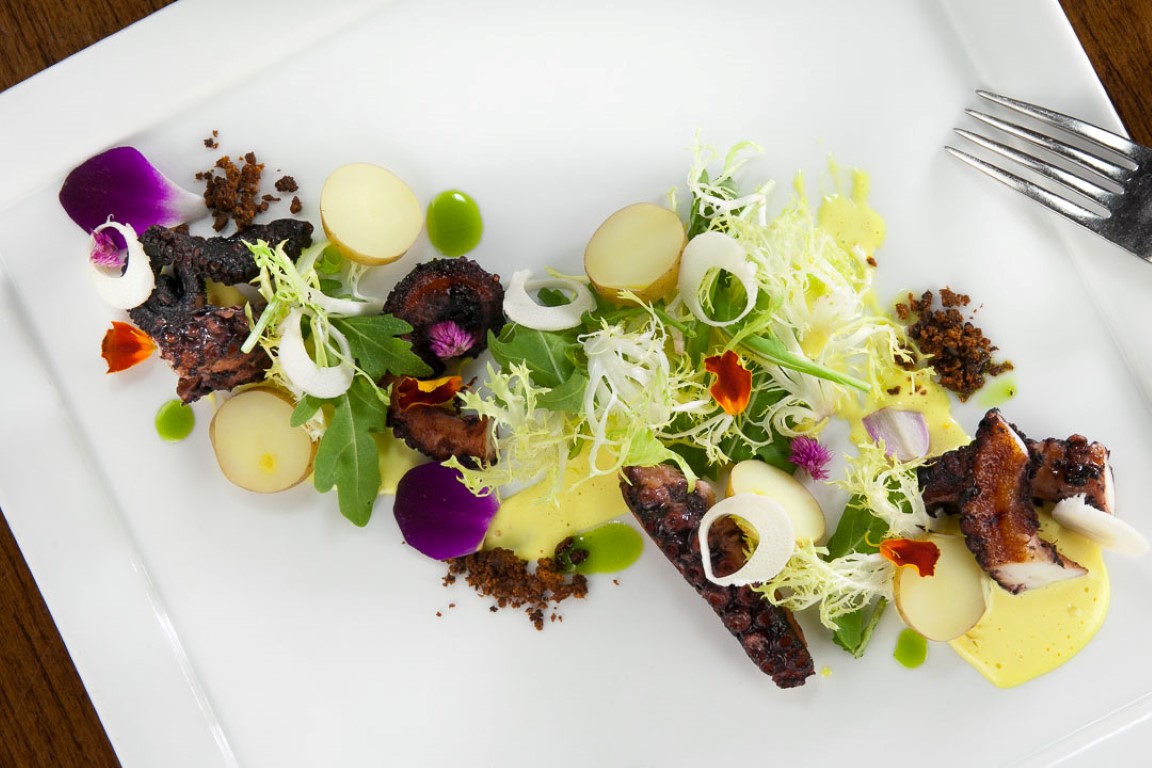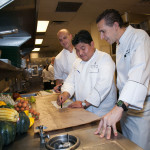 Four Seasons Executive Chef Mel (full name Meliton) Mecina's story is the stuff of American dreams. Currently, overseeing the five kitchens of the Four Seasons Resort Scottsdale at Troon North and its culinary staff, Mecinas is a self-taught chef. He unwittingly followed in the footsteps of many well-known kitchen individuals who never attended a formal cooking school; internationally known chefs such as LA's Suzanne Goin (Lucques, AOC), Tom Colicchio (Craft, judge on "Top Chef"), and British cooking phenomenon Jamie Oliver and the late Charlie Trotter.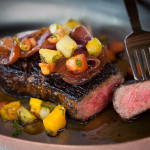 In 1987, an 18-year-old Mecinas followed his father from Oaxacaand worked in the prep area of a Los Angeles chain restaurant, washing dishes.  Graduating to kitchen prep (i.e. chopping lettuce) after several years, Mecinas applied for a kitchen position at famed chef's Joachim Spilchal's Patina prior to opening. It was paying out another fifty cents more per hour than his current employment.
After being hired, Mecinas quickly realized his personal desire to be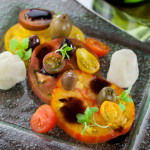 a chef, not just another worker chopping mise-en-place. And so, he pursued the calling with vigor under the tutelage of Splichal, known as one of North America's great French culinary technicians.  Mecinas apprenticed and soaked up food information. He was so eager to learn the craft of cookery that Mecinas often came to work two to three hours ahead of schedule, getting his station in order. Once he finished, he would watch and learn from other chefs in Splichal's kitchen as well.
It was truly an auspicious start and for almost a decade Patina taught him well. Other opportunities began to arise for Mecinas which included the Four Seasons. He started working with the luxury hotelier in Los Angeles and eventually headed to Santa Barbara.  It was at the latter where Mecinas cooked one of the courses for the late Julia Child on her 90th birthday, a very special career moment.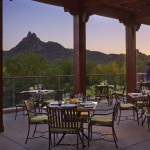 Over the past nine years, Mecinas has become the culinary spokesperson for Four Seasons Resorts Scottsdale at Troon North. It's difficult for even the most accomplished chefs to highlight one gastronomic character of their restaurant. With finesse, Mecinas manages to discuss several epicurean personalities from an al fresco poolside dining stage, a casual American fare complete with pretzel knots to a signature steakhouse that brings in the area's residents. His cooking and affable personality are highlighted in food stories from the Arizona Republic,  Phoenix New Times and Phoenix Magazine. Lastly, in August, he returned from a whirlwind media tour cooking in New York City and at the famed James Beard House. Mecinas kitchen skills are not only a showcase for the resort but also for Phoenix's food scene.  As Mecinas star gains momentum, so will Arizona on our nation's stage about great food.
Chef's Questionnaire: 
How long have you been cooking? 28 Years.
What is your favorite food to cook? Gnocchi, you can add almost any herb or spice to it – I love that it is a blank canvas.
What do you always have in your fridge at home? OJ, haricot vert, pickles, Greek yogurt, tortillas, tomatoes, cilantro, onions, garlic — all the items needed to spice up a dish.
What do you cook at home? Everything! I am not a chef who only cooks at work. I love to cook everything even when I am home with my family. I'm in the kitchen, and my wife does all the things around the house —  I am so thankful for that type of teamwork. I wouldn't be successful without her.
For breakfast, I'll make chilaquiles, huevos rancheros, enfrijoladas or French toast, but I'll admit that when I'm tired, the family eats cereal!
I've made lunch for my son since first grade, so I still love to do that. It has sentimental value to me.
What marked characteristic do you love in a customer? I love when guests come in the door excited to try something new and have an open mind to their dining experience. When guests order our 6-course "Taste of Talavera," and say, "I'll let the chef decide what I eat tonight" – that is what I love.
What marked characteristic do you find unappealing in a customer? Customers are all unique and have different needs and expectations, which I always strive to exceed. It is disappointing when guests feel like we did not try to give them the best dining experience. A lot of hard work and passion goes into each dish and sometimes guests don't see that. But it does provide good motivation – we just try harder next time!
Tupperware, Rubbermaid, or Pyrex?  Pyrex
Beer, wine or cocktail?  Most of the time, I drink wine. Every now and again, I drink a Negroni.
Your favorite cookbook author? Michel Bras from Laguiole, France.
Your favorite kitchen tool?  A sharp knife and my heart (you have to cook with your heart).
Your favorite ingredient? Salt (if the food has no salt there is often no flavor) – it is a delicate balance.
Your least favorite ingredient? Turmeric.
 Least favorite thing to do in a kitchen? Sit in my office doing office work. I want to be on my feet in the kitchen with my team.
Favorite types of cuisine to cook? Besides Mexican, I love Spanish, French, Italian and anything with Asian flavor.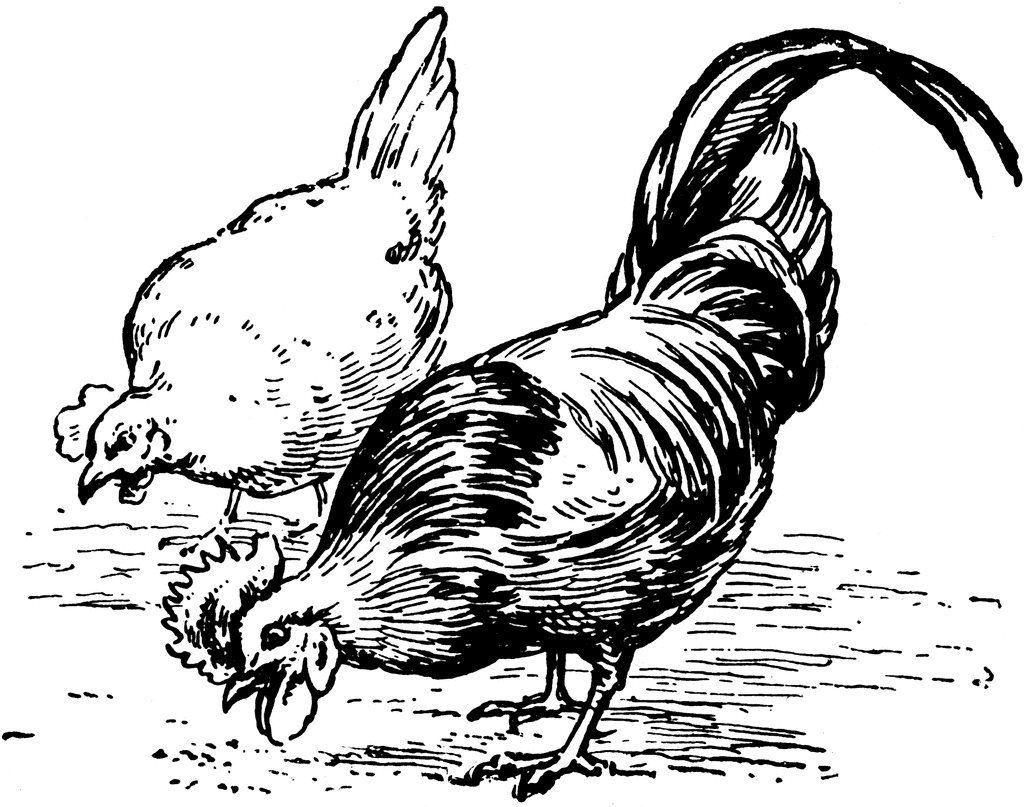 Beef, chicken, pork or tofu?  All of it!
Favorite vegetable?  Avocado.
Chef you most admire?  Charlie Trotter.
Food you like the most to eat?  Salami, cheese, olives – I prefer salty and savory over sweet.
Food you dislike the most?  Brain (Mostly used in tacos, luckily very few places use it!)
How many tattoos? And if so, how many are of food? None, which is rare among chefs these days! I would like to get one in the future, but I'll have to personally design it.
Mel Mecina's Chicken Pozole, Oaxacan Style Yield: 8 servings
 Ingredients:
4  Large diced chicken breast
2 lbs tomatoes
1 quart of water
½ medium white onion
3 each of dried gualillo chiles
5 each of chile de arbol,  toasted
6 garlic cloves
3 cups hominy
2 cups green cabbage, finely julienne
2 cups thinly slice radish
1 cup chopped cilantro
2 cup minced red onions
2 limes cut into wedges
1/2 cup of oil
Salt and Pepper
 Broth. Put the tomatoes, seeded guajillo and chile de arbol into sauce pot with some water to cover. Cook over medium heat until soft. Transfer to a blender. Add the onions and garlic. Puree to a textured sauce.
 Chicken. Heat the oil in a large sauce pot. Add the chicken and sear for a few minutes. Add the tomato-chile puree and the remaining water. Bring to a boil. Add the hominy. Season with salt and pepper. Let simmer for about 20 to 25 minutes.
Serving. Pozole is a traditional Mexican dish that will be a showcase on any festive occasion. The recipe and ingredients differ according to Mexican regions and states. The garnish might be the same as traditional condiments served on the side: julienned cabbage, radishes, cilantro, onions, and lime.
The End. Go Eat.