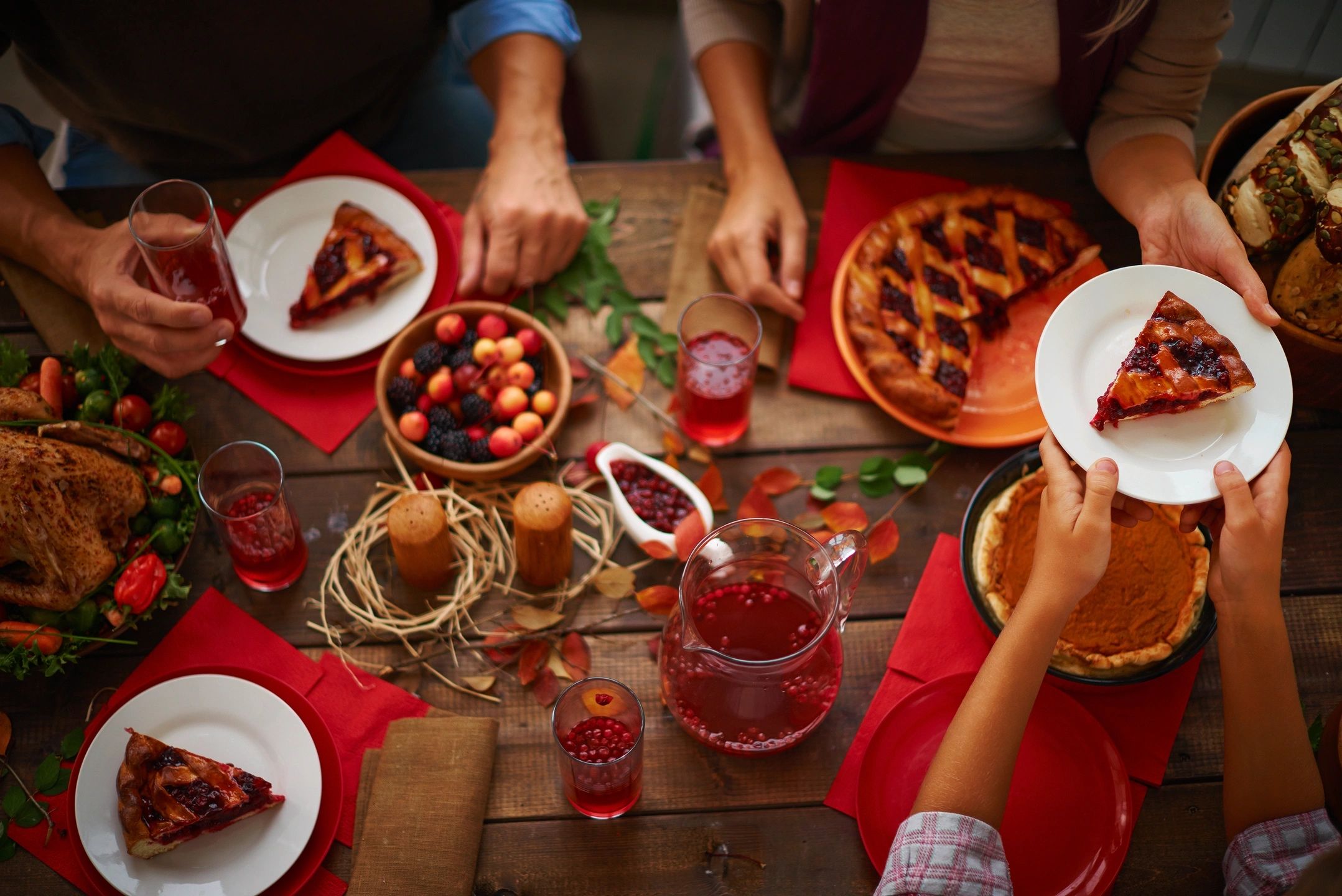 Our favorite meals over the last year. And a Thanksgiving Hasselback Potato Recipe.
I spoke to a born and bred Hoosier who said to me, "Hoosiers are humble. We don't talk about the great things we offer." In today's day and age of marketing and promotion, no one wants to dine at your table if they don't know what's available. We have many opportunities to promote local Indiana food entrepreneurs, and we should. A friend and former editor-in-chief of the biggest food magazine in the world said her life was about traveling to eat. In 2004, London-based food writer Andy Hayler went to every three Michelin-starred restaurants worldwide and was the first to do so. He continued to do it six more times until the pandemic. Traveling for food is big business.
Having lived, worked and promoted destination and resort towns across the United States and internationally for most of my life, it's always about the food and drink first, even more so than the hotels. Think about heading to Napa Valley without the wine? Leaving the lackluster conference hotel room, the food – and service –will make or break the experience. Before living in Indy, except once, I never read about great food from the Hoosier state, but there are stellar places. I've eaten at them.
Read our first two of 2023 until we get to eight!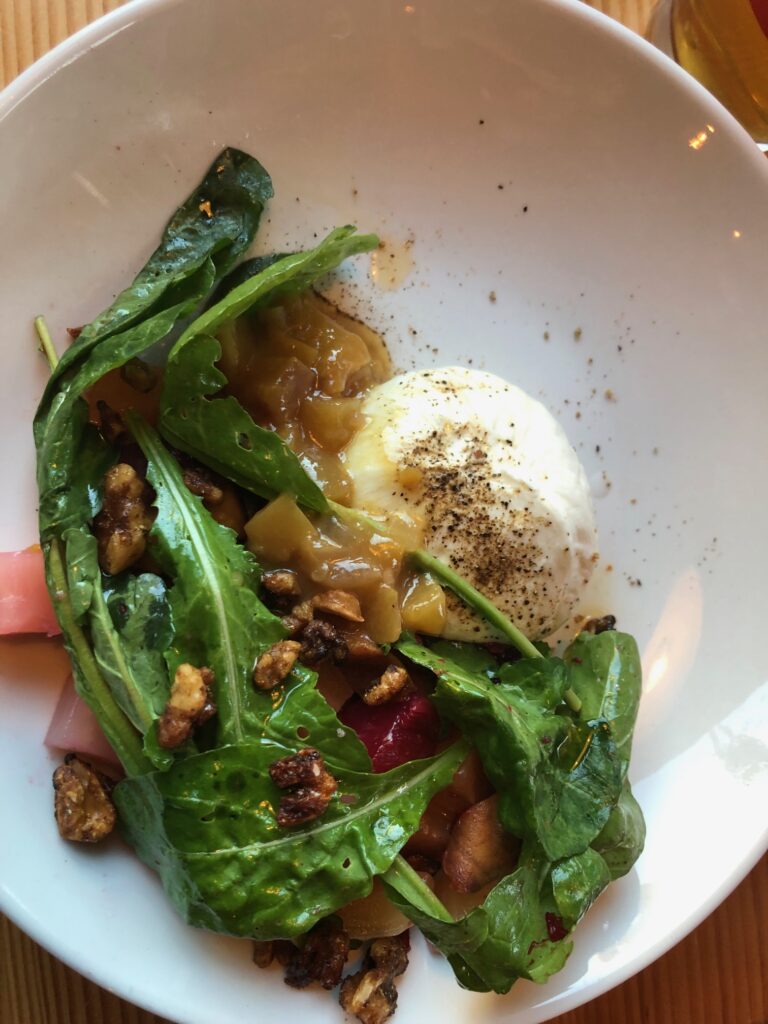 Four years ago, Nick and I spent my first birthday in Indy at Tinker Street, one of the city's mainstays, which I place as one of the finest eateries in the Midwest. Opened in 2015, the small restaurant on 16th Street in the historic district of Herron Morton provides Chef Tyler Shortt an opportunity to be creative with Indiana-grown ingredients. It's one of the few restaurants that promote the area farmers while also being in the 21st century with a female sommelier, Ashlee Nemeth, and providing reservations.
Shortt's recipes showcase regional agriculture, corn and tomatoes, and meats like duck and pork. That's a good thing. The New American fusion – that ubiquitous term that uses herbs and spices from international flavors with European cooking methods – shows in the sauces such as the yuzu garlic aioli on the scallop and scallion risotto or the cappelletti with a Korean braised short rib. It's an eating destination where one is never disappointed in the food or service. Importantly, it's that place you bring your Chicago, Los Angeles and New York City friends when they finally come to visit you. Thankfully, it's 21 and over, too.
402 E. 16th Street
Indianapolis, IN 46202
(317) 925-5000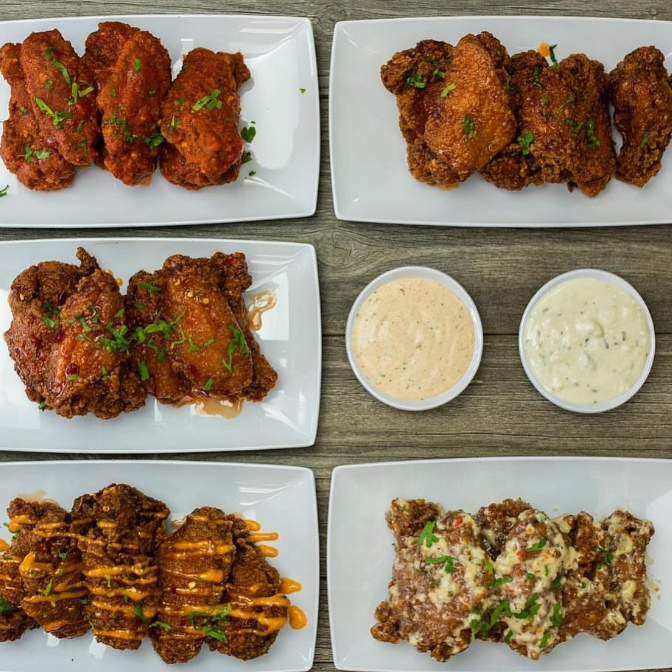 A graduate of Ivy Tech's Culinary School, Chef Tia Harrison, who catered for ten years before opening her restaurant called Chef Tia & Co., started serving her wings as a special on Wednesdays. Upon being one of two $25,0000 Discover Financial Services recipients to support Black-owned food entrepreneurs, she opened her first standalone devoted to the hump day special on Keystone. It's a pickup and delivery spot with over a thousand reviewers from happy customers giving it a thumbs up. Ms. Harrison creates mighty tasty wings and loaded fries from this location. And as a customer, your choices feel endless. Who knew there were so many variations on wings? Naked or breaded, bone-in, boneless, and vegan, made with cauliflower florets and tossed in almost a dozen hand-crafted sauces that make everything finger-licking good.
Parmesan garlic is a house specialty, and the spicy jerk BBQ fires up the tastebuds, but no one can do wrong with the hot honey. If you're visiting Indianapolis, have them delivered to your room and source a wine from one of the Black female winemakers in Indiana (Sip & Share or Cultured Urban Winery). You will remember the meal much more than the keynote speaker.
Since debuting in 2021, Harrison opened two more this year, one in Cincinnati and another downtown Indy location.
5308 N. Keystone Avenue
Indianapolis, IN 46220
I'm fascinated by Carmel's carefully planned community design, so much so that I often drove by Carmel's Anthony Chophouse without noticing. The developed city has entranced me with its perfect walkways and storefronts, that I missed the illuminated sign, mistaking it for another chain.
But once inside, they transport you past the white picket fences and into a South Beach atmosphere, exuding sex appeal. A gas fireplace framed by brick illuminated the staircase leading upstairs and packed the bar area with crowds of Carmelites — sculpture and texture play in the dining room, with Rat Pack chocolate-covered banquettes and brass mid-century lights. A wood-planked floor allows for runway arrivals of Manholos and To Boots before stepping onto a modern weave. And, of course, the glass-walled kitchen allows diners to see the back of the house between sips of ready-to-pair meat cabernets.
As for the boeuf, it was standard with freshly seared ribeye and filets. We like the flight of beef, like tastes of wine, that featured four-ounce portions of USDA prime, grass-fed, and Wagyu. We have yet to eat in every steakhouse in the world, but we found this to be a novel idea. Dining at a butcher emporium, for the most part, is about something other than the steaks. It's about the wine, the cocktails, service, appetizers and the sides. Diners will find creativity in these dishes, wine menu and libations. The bone marrow, harvest pig and the gambas pil pil are worth visiting every single evening. And if we could afford it, we would.
201 W. Main Street
Carmel, IN 46032
(317) 740-0900
A Thanksgiving Recipe for Hasselback Potatoes
Ingredients:
4 large russet or Yukon Gold potatoes
Olive oil or melted butter
Salt and pepper
Optional toppings: grated cheese, chopped herbs (such as rosemary or thyme), garlic powder, paprika, sour cream, bacon bits, or any preferred toppings
To Make:
Preheat your oven to 400°F (200°C). Wash the potatoes thoroughly and pat them dry with a kitchen towel. Place a potato on a cutting board. Using a sharp knife, make vertical slices across the potato, about 1/8 to 1/4 inch apart, ensuring it does not cut all the way through. Pro tip: To prevent cutting through the potato, place chopsticks or wooden spoons on either side to act as a barrier.
Once all the potatoes are sliced, place them on a baking sheet or in a baking dish.
Drizzle olive oil or melted butter over the potatoes, making sure to get some in between the slices. Use your hands or a brush to evenly coat each potato with oil or butter.
Season generously with salt and pepper, ensuring the seasoning gets into the crevices.
Optional: Add your preferred toppings such as grated cheese, chopped herbs, garlic powder, or paprika between the slices or on top of the potatoes.
Place the baking sheet or dish in the preheated oven and bake for about 50-60 minutes, or until the potatoes are crispy on the outside and tender on the inside. The cooking time may vary depending on the size and type of potatoes used.
Once done, remove the potatoes from the oven and let them cool slightly for a few minutes before serving.
Serve the Hasselback potatoes as a side dish with your favorite main course. Optionally, garnish with additional toppings like sour cream or bacon bits before serving.