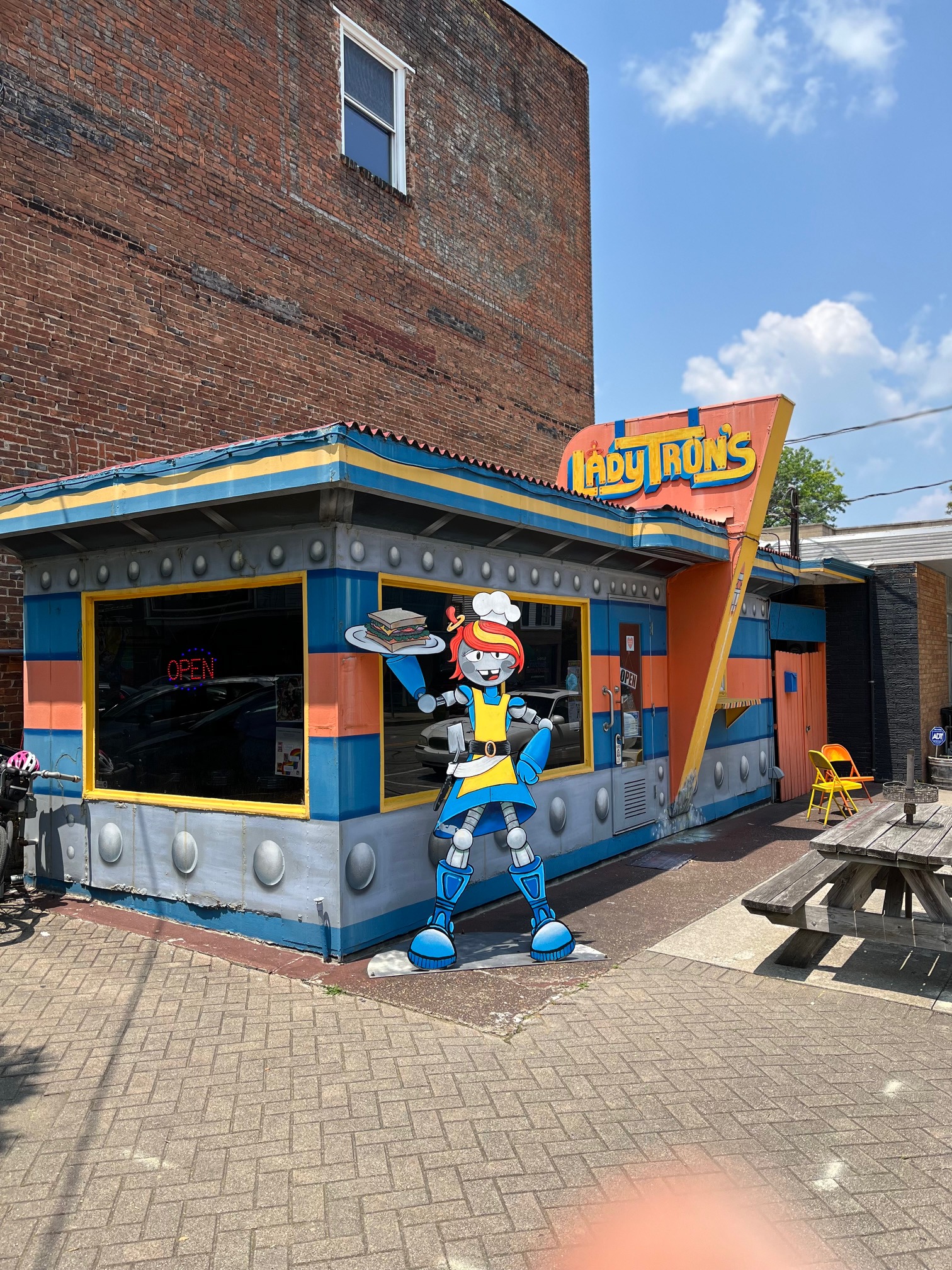 Or, How My Pants Stopped Fitting.
The New York Times, my favorite daily read, published their third annual The Restaurant List: The 50 places in the United States that we're most excited about right now" in September. While the title implies coverage of 50 states, they only selected restaurants in 28 states, doubling or tripling eateries in locations. Of course, they missed Indiana. They also bypassed 31 other states, including New Mexico, Arizona, and Kentucky.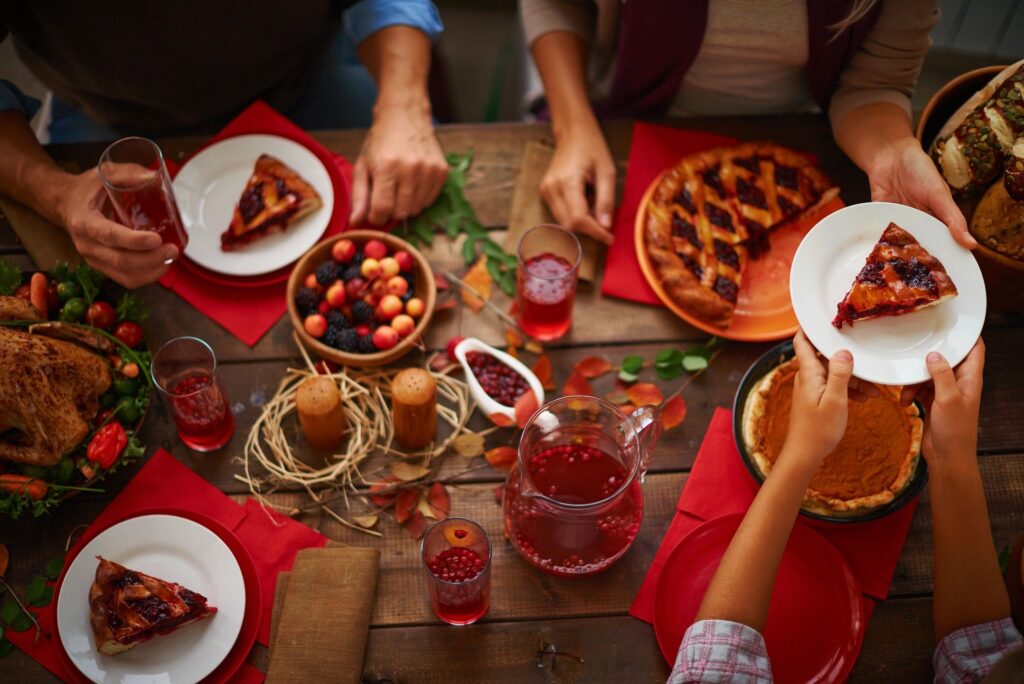 Montana made it, as did Iowa. For Illinois, they named two, but they were both in Chicago. One in Minnesota and another in Michigan. In California, they gave Los Angeles three and San Francisco, shockingly, only one. For a bit of context, the late LA Weekly's Jonathan Gold uncovered one hundred in the robust L.A metro area annually.
That's not to say the restaurants didn't deserve to be placed on the list. It's only misleading. As much as I like the idea of Big Sky Country, I'm not going to Montana anytime. People could say that about Indianapolis, which is where I write this. However, we are a centerpiece in the Midwest. A four-hour drive to Nashville, Milwaukee and Detroit. Three hours to Chicago and St. Louis and ninety minutes to Cincinnati, Louisville and Dayton. If I drove four hours anywhere from Los Angeles, which is where we lived before we moved here, I would still be in California. Possibly, Tijuana depending on the traffic.
Therefore, I wanted to create a simple list of my favorite eats that I've had in three Midwest states. My objective is to highlight the many experiences that didn't make the cut with the Grey Lady.
Although, I've traveled to six states this year, including New York City twice, where I cut my teeth while working and eating at some of the best restaurants. I'm disqualifying anything beyond the Midwest.
Besides, Indiana gets a bad rap on the food front. Writing for Edible Indy and Culinary Crossroads for the last four years has opened my eyes to great Midwest talent. Indiana chefs and food artisans deserve recognition.
Over the next four weeks, I will post my favorites.
We begin with….
Lady Tron's, New Albany, Indiana: Underneath the sci-fi memorabilia in a vintage Valentine's portable diner, Lady Tron's owner and chef, Summer Sieg, creates flavor combinations worthy of Mos Eisley Cantina on the planet Tatooine (Star Wars, 1977). Actually, that's not true. She makes tasty sandwiches and soups for human and earthbound consumption.
On a recent Facebook post, her specials featured a vegan coconut, sweet chili vegetable ramen, and a white chicken chili. It sat alongside a mozzarella and bacon grilled cheese with artichoke and spinach on a Hawaiian roll. On the daily menu, eaters must try a stunning Uhura, a large eight-ounce portion of cod, deep-fried with a satisfying messy crunch, atop a toasted bun with a generous spread of garlic, jalapeno, and shredded iceberg lettuce. Or, for a vegetarian combo, an offering of smoked gouda and provolone grilled cheese on garlic butter and herb sourdough.
The dining space seats only 10 at a counter with Summer's wife, Alexa Lemley Sieg, acting as sole waitron. You can find this in the charming artistic hub of New Albany, directly across the Ohio River from Louisville. The restaurant is a stone's throw from the Town Clock Church, one of the first stops of the Underground Railroad. It's a poignant reminder of what the area meant to many on the trail.
147 East Market St, New Albany, IN, United States, Indiana
(812) 725-9510
Perrillo's Pizzeria, New Salem, Indiana: Nestled in the heart of North Salem, Indiana, Perillo's Pizzeria not only brings the flavors of Sicily to Hendricks County but also crafts phenomenal pizza. Chef Damiano Perillo, who received a culinary degree in his hometown of Palermo, Sicily, honors the American farmer while providing Italian cooking lessons in every dish prepared.
Using fresh ingredients, often from the Perillo family farm and their neighbors, sets Perillo's apart. He only needs to go out and pick his ingredients grown in acres, not wood boxes, underneath the cloudless, cerulean skies. They cultivate vegetables by providing ingredients from their land to ensure the ultimate farm-to-table experience. He also prioritizes Indiana farmers, forming a kinship with the local agricultural community.
Perusing the menu for an ex-NYC straphanger reminds me of walking along Little Italy's Elizabeth Street and reading the handwritten paper versions housed in a weatherproof glass box. They swathe the delicious listed items in a deep red, Marcella Hazan-like tomato sauce, salty meats, and milky mozzarella, filling a crusty, luscious dough. In the Midwest, you will be hard-pressed anywhere within 100 miles to find a Sicilian deep dish, hand tossed, with a chewy crust, pulled strands of gooeyness, unless you ate here, a literal pin, on a Google map, two and a half hours south of Chicago and 45 minutes to Indianapolis.
Perillo's rehabbed a former 19th century doctor's office to become his restaurant. Its whitewashed facade brings to mind a bohemian pottery store in the East Village. There is ample outside space to sip one of the nice reds or a local Indianapolis brewery.
The Washington Post recently noted the establishment as having one of the best NY-style pies in the Hoosier state, ranked by Yelp. I might even say the Midwest. It is a pizza haven bordering on heaven.
5 S Broadway St, North Salem, IN 46165
(765) 676-4171