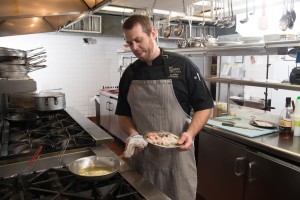 Approximately 45 minutes outside of Boston in an area called the South Shore, a 200-year-old historical gray stone building has been re-established as The Quarry.  Its façade holds superlative dining owned and operated by Executive Chef Greg Jordan and his partners Julie and Ron LeDuc.  The destination restaurant was lovingly created in mid-2014 for the townspeople of Hingham, Massachusetts.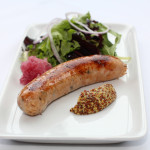 Jordan cheffed at some Boston's fine dining arenas such as Adrian's, The Butcher Shop, and Gordon Hamersley at Hamersley Bistro. He was gaining gastronomic accolades at Boston's famed North Shore seafood hall, Mare Oyster Bar, as the Executive Chef when this break to own his place came upon him. Ideally, he always wanted to settle back to Boston's South Shore from where he hailed and like any chef, craft his food.  And, so he is. Currently, The Quarry's kitchen is serving New England fare consisting of locally raised meats and fresh, sustainable seafood caught in Massachusetts.  A specialty of the house and Chef Jordan's are housemade sausages and cured meats like the prosciutto, soppressata, and mortadella.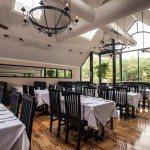 Today, Jordan's skilled culinary craftsmanship comes through in his dishes that let New England's ingredients and character shine. He observes that guests in both city and suburb want the same thing– quality. The Cambridge School of Culinary Arts alumnus says, "The Quarry's wooded location is both a natural and inspiring setting for my 'rustic meets refined' cooking. We focus on the quality of natural flavors."
An interesting aspect to The Quarry – named after a nearby quarry pond — is Beverage Director David Danforth's forthcoming Master Cicerone certification. Much like a Master Sommelier is an expert in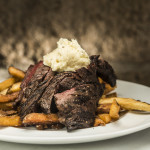 wine, a Master Cicerone will be an expert in beers. Once Danforth completes the training, he will be only one of 10 people in North America that has this distinction. His expertise will create unique and unusual pairings with Chef Jordan's food featuring internationally handpicked and cellared ales. It will turn a small colonial fishing town into an epicurean destination.
Chef's Questionnaire with Greg Jordan: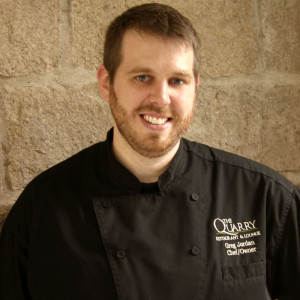 How long have you been cooking? Nine years.
What is your favorite food to cook? Fish.
What do you always have in your fridge at home? I have butter, Hellmann's mayonnaise, and cheese.
What do you cook at home? Mostly eggs, unless I have guests.
What marked characteristic do you love in a customer? I appreciate customers who have a sense of adventure and have a willingness to try something new.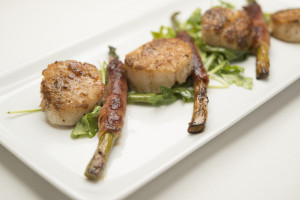 What marked characteristic do you find unappealing in a customer? I take allergies very seriously. I don't like when customers misrepresent their allergies. For example, I am happy to accommodate someone who has a gluten allergy with an entrée change, but then do not order a donut for dessert.
Tupperware, Rubbermaid, or Pyrex? I prefer Pyrex.
Beer, wine or cocktail? A beer.
Your favorite cookbook author? Mario Batali.
Your favorite kitchen tool? A left-handed fish spatula.
Your favorite ingredient? Aria Olive Oil.
Your least favorite ingredient? Cilantro.
Least favorite thing to do in a kitchen? Sugar work.  It is too sticky for me.
Favorite types of cuisine to cook? I enjoy Italian.
Beef, chicken, pork or tofu? Beef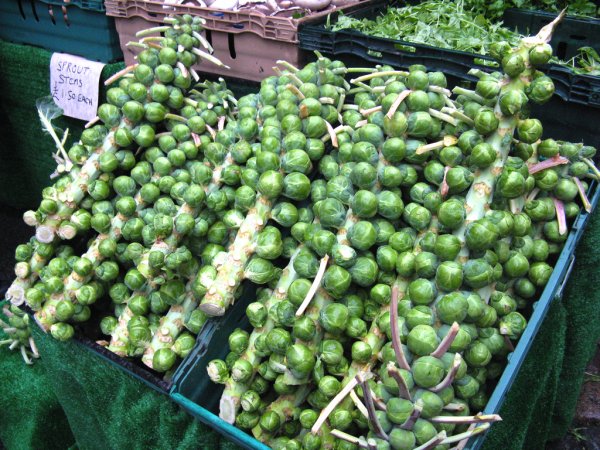 Favorite vegetable? Brussels sprouts.
Chef you most admire? Chef Michael P. Scelfo of Alden & Harlow, Cambridge, MA. He has accomplished a lot in the last five years and its exciting and inspiring.
Food you like the most to eat? A good soul satisfying dish of pasta: fresh, cooked in salted water and not oversauced. Sauce is a condiment.
Food you dislike the most? I do not like raw tomatoes in a sandwich.  I cannot explain it, but I just do not like them added in.
How many tattoos? And if so, how many are of food? None, just scars.
Recipe: Cider Braised Pork Osso Buco with Sweet Potatoes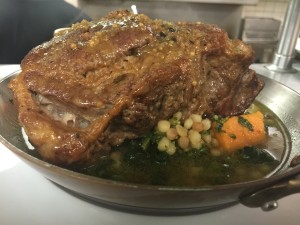 You will need:
2 Pork Shanks,
Flour for dusting
1 onion, diced
2 Sweet potatoes, cubed.
Ginger, Bay Leaves
Apple Cider and chicken stock.
Salt and pepper two pork shanks, and dust in flour, and brown in a Dutch oven.  Remove from the pot and set aside. Sauté a diced onion and 2 cubed sweet potatoes for a minute.  Add a tablespoon of fresh chopped ginger and 2 bay leaves, return the pork to the pot, and cover the shanks 1/2 way up in equal parts apple cider and chicken stock.  Braise on the stove or in the oven till fork tender, about 1.5 hours.  Reduce the braising liquid and add some butter to make a rich flavorful sauce.
The End. Go Eat.