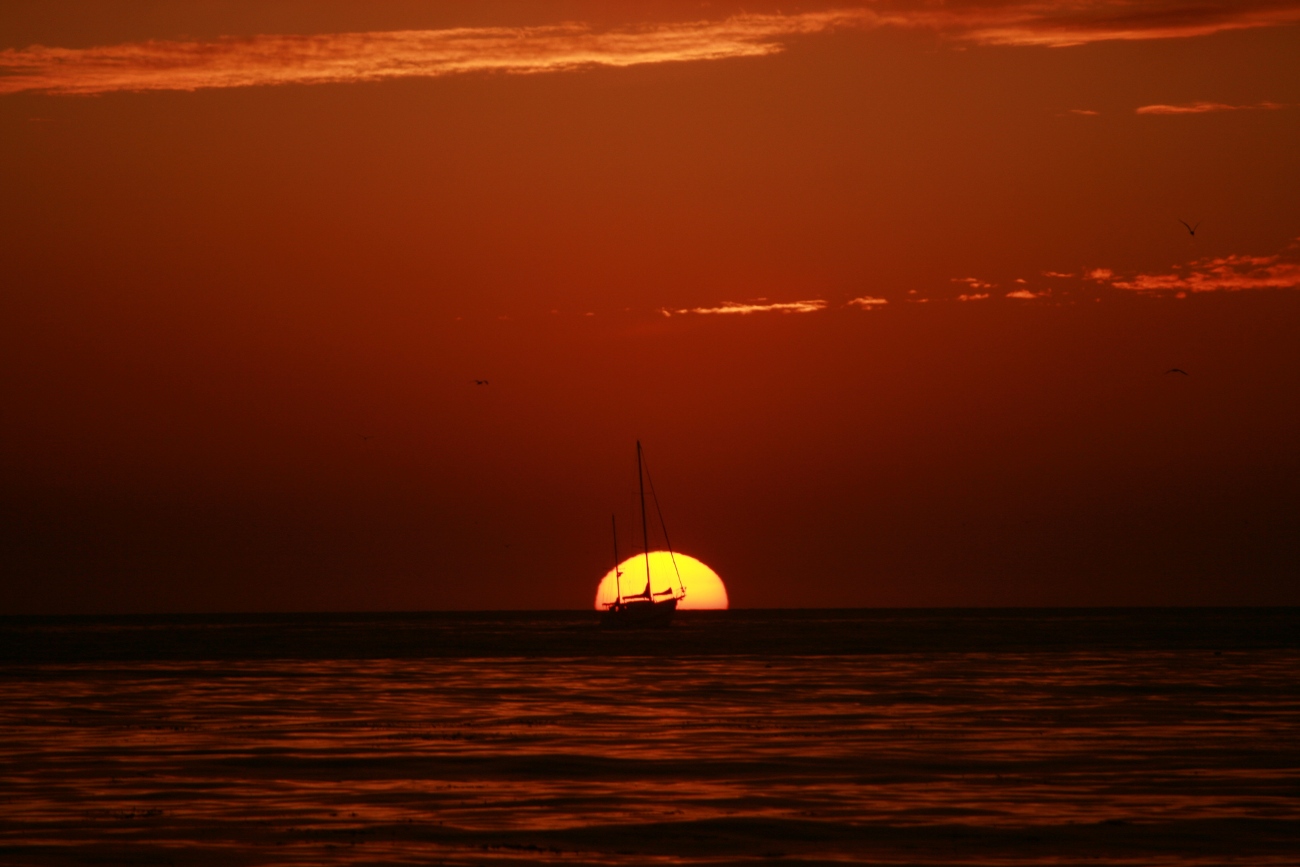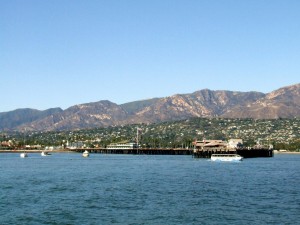 The city of Santa Barbara has been called The American Riviera. Matter of fact, as a travel destination, it's been trademarked as The American Riviera under that name, bringing connotations of luxury and prestige. Beyond that branding, the area is home to truly great farming, including wine growing regions. There is also damn mighty fine eating if you get beyond the idea of high-end dining and leave that to the bigger urban centers. It's not that the chefs aren't capable and many of the small city's dining rooms are decorated beautifully, but it's why bother bringing a jacket or heels to a low-key area? After all, this is a coastal community and a college town, where flip-flops and shorts are de riguer.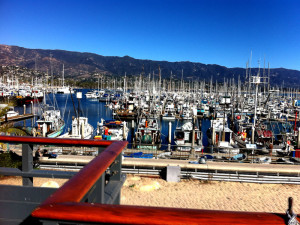 Interestingly, Santa Barbara provides a sublime campus for higher learning, as this is where – as noted – several colleges are based, including the University of California, Santa Barbara (UCSB), Antioch University, and Brooks College of Photography. Located along the Pacific Coast, about an hour and a half north of Los Angeles, Santa Barbara's geography provides temperate weather, golden sand beaches, and incredible bike paths, supposedly evocative of the Mediterranean.
However, if cultural pursuits are really your interest, there is the Santa Barbara Museum of Art. Furthermore, Mission Santa Barbara (named the Queen of the Missions), is one of the twenty-one Franciscan missions in the state of California. Well documented in the eighteenth century history books, the traveling and gospel spreading monks dedicated to transiting the indigenous peoples into Christians did so via sub-standard means and torture.
Even with all the college aged individuals, there is relatively very little nightlife and the streets roll-up early. But the beauty of Santa Barbara lies not in its evening but in the early part of the day, when people – visitors and natives alike – take up more physical pursuits, such as kayaking, beach volleyball, and fishing.
Breakfast: Tupelo Junction Cafe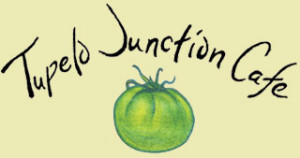 When Tupelo Junction first opened, it was cozy with no more than a dozen tables packed onto a small side street. The walls were covered in burlap cloth and white washed with touches of red gingham, giving the impression that Tom Sawyer and his girlfriend Becky were manning the cook's station. Maybe about a decade ago, the restaurant moved to State Street, closer to the action. The charming atmosphere was lost, but thankfully not the creative spin on Southern dishes. You can eat buttermilk pancakes slathered in creamy pan gravy or apple beignets.
Lunch:  Brophy Bros.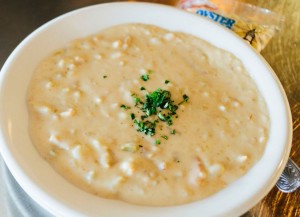 This is a wharf restaurant that is worth just driving ninety minutes along the Pacific Coast Highway to dine for lunch.  It's truly a quintessential Santa Barbara dining experience, overlooking the fishermen's boats as they bring in their day's catch. If you decide to have dinner here, the second floor outlook is one of the most beautiful places in California to watch the setting sun. It's a busy restaurant and can have a very long wait.
Cocktails: Canary Hotel's Finch & Fork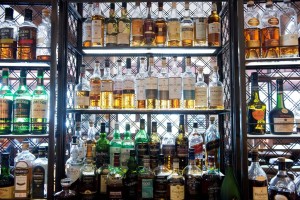 Smack dab in the middle of the town of Santa Barbara is the Canary Hotel. White-washed on the outside with a distinct Mediterranean/ Mexican/Spanish feel, complete with clay tiles, red-roof, decorative irons and wood, it can be a little precious. But it's a great place to stop for a mid-day cocktail or an afternoon repast as you meander through the State Street shops. New American cuisine with freshly bought bounty is served at the bar daily and in the main dining room.
Dinner: The Wine Cask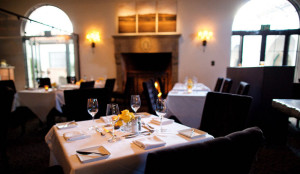 Created in 1981, The Wine Cask is Santa Barbara's landmark restaurant bringing the area's food and wine to the forefront of dining scene throughout California. Farm to table long before the term was coined, the owner, Doug Margeruem, has long been resolute in showcasing the Santa Barbara County's rich agriculture, most notably it's wine growers. If ever there was a quintessential dining place — a must place to dine in Santa Barbara — The Wine Cask is the place. It's like going to Beverly Hills and never eating at Spago, or dining in New York and never eating at Gotham Bar and Grill. There are some restaurants that you have to eat at if you are in the area. The dining room, with its painted beam ceilings and massive fireplace to keep out the sea chill even in the heat of the summer, is one of the California Coasts most stately and stunning.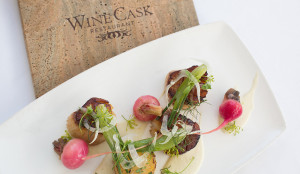 Place to Stay: Simpson House Inn

Out of all the hotels in Santa Barbara, this is the one beyond reproach. It's a small bed and breakfast, with 13 rooms, and no two rooms are the same. Therefore, each time you stay, the experience is different. And unlike the other hotels, which are managed or owned by big corporations, wealthy developers, or billionaires, this is luxury hospitality at its finest. Built by the Davies family, Simpson House Inn became an award-winning bed and breakfast, the only one to be named a "five diamond" by AAA and by Andrew Harper's Hideaway. Like all b and b's, breakfast is served daily – but it's completely vegetarian. If it was never mentioned, a guest would never notice. Also, there is a two-hour afternoon wine tasting with a bevy of tasty snacks before dinner. For this intrepid traveler, I find this to one of my favorite hotels in the world.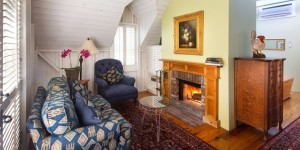 Website: www.simpsonhouseinn.com
Prices: Ranges according to accommodation and season. Prices can start over $250.00, but it's worth every penny.
Pin for later: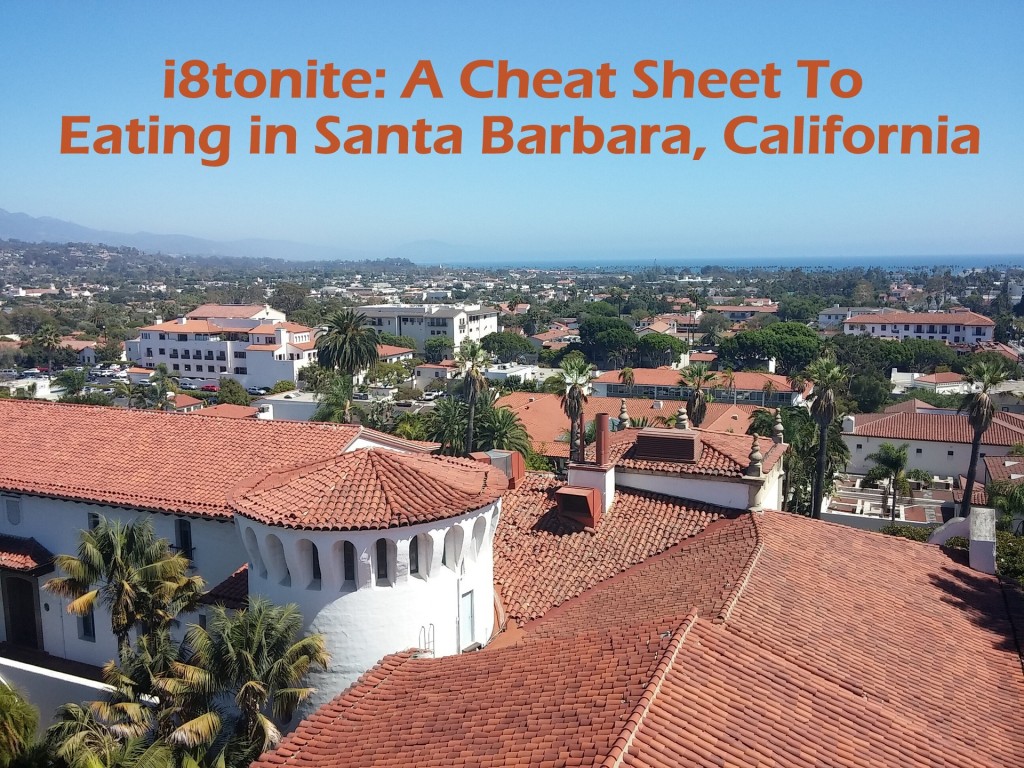 The end. Go eat.