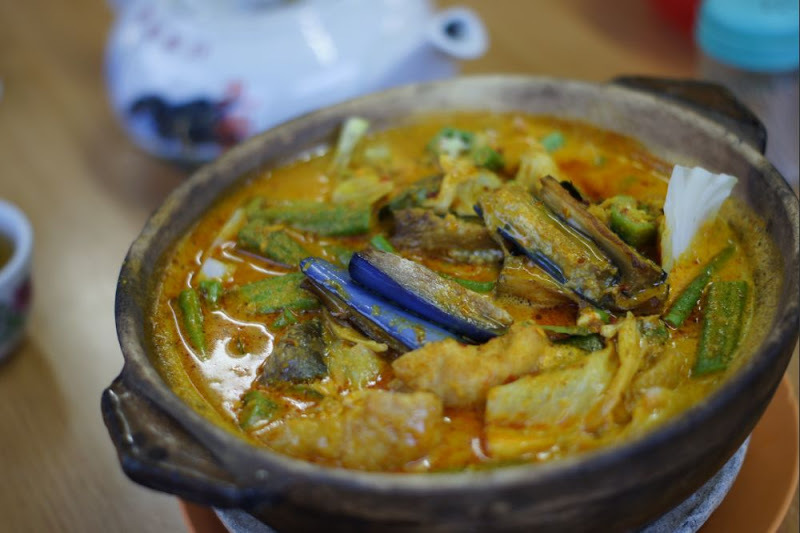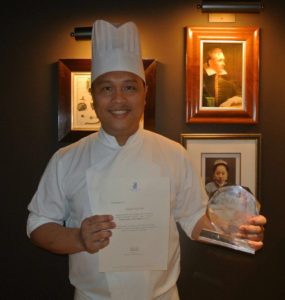 Myanmar may not be a country that comes to mind when you think "international cuisine destination," but thanks to the recent democratization of the government and lifting of most sanctions, it's quickly becoming an Asian hub of excitement and energy. Myanmar's main city of Yangon, formerly called Rangoon, is a dynamic destination with both the tranquility of an off-the-beaten-path Buddhist sanctuary and the subtle buzz of locals and foreigners seeing the country in a new light.
Two of the entrepreneurs that wanted to capitalize on the growing thirst for international flavors in Myanmar are Ringo and Michelle, a Singaporean couple who started their restaurant Merlion Cuisine in Yangon this year.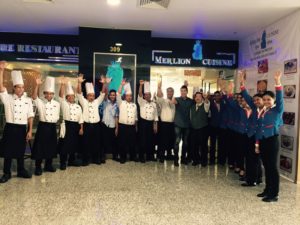 Having had the passion for the food and beverage industry simmering on the back burner for years, they decided to jump on the opportunity to start the only restaurant serving authentic Singaporean cuisine they knew growing up with international standards. Meticulous care and no expense was spared in doing the kitchen. Owner Ringo called on his friend (owner of Q'Son) in Singapore to supply top-of-the-line stainless steel appliances. Two water filters are used because of Yangon's history of bad water. Multiple exhaust hoods handle proper ventilation. And, a renowned food safety consultant from Singapore was brought in for a pre-opening intensive two week training in food preparation, handling, storage.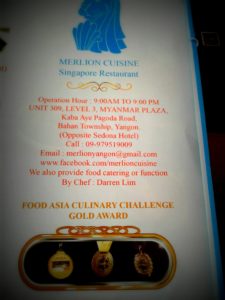 Joining them is the Singaporean Chef Darren Lim, who started cooking at 19 years old and worked his way up from cleaning live fish in Malaysia to head Asian chef at the Ritz-Carlton in Singapore. Chef Lim is no stranger to taking risks – moving by himself to Australia with the hopes to find a job in a kitchen in order to learn about Western food is no small feat – so he feels the enterprising environment in Myanmar suits his style. Sitting down with him for the interview, he'll never tell you he's a multiple gold medal winner in the Food Asia Culinary Challenge or for which Presidents or Heads of States he's cooked for; instead, he beams with excitement over which new cookbook he has and which new recipe he wants to try.
Unfortunately, Myanmar doesn't have the supplies he's used to, so he hand-picks ingredients from Hong Kong and Singapore to bring into the restaurant for the highest standard food. As we continued the interview, I became more and more impressed with the devotion to the art of cuisine he showed. By putting his soul into his food and refusing to compromise on quality, he represents the idea that "the right way is not always the popular or easy way." Once Ringo became a regular customer of the Ritz-Carlton and got to know Chef Lim very well, it seemed natural for them to join forces and take the next step into Myanmar.
Chef's Questionnaire (with a nod to Proust):
How long have you been cooking?
Since I was 19 years old.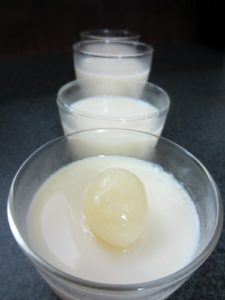 What is your favorite food to cook?
Lobster, since there are many different ways to prepare it in both the Asian and Western styles. My favorite way is with a spicy black pepper sauce.
What do you always have in your fridge at home?
Fresh herbs are important, rosemary is a staple.
What do you cook at home?
Since I eat at work usually, when I'm at home I like something light and easy to prepare. Usually a double boiled soup that isn't too heavy.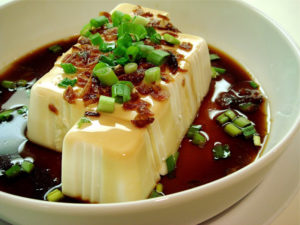 What marked characteristic do you love in a customer?
Actually, I like the challenge of a customer that comes in with a judgement already made up in their minds. Maybe they think tofu is bland because they only tofu prepared in a certain way. To me, I want to be able to take that on and change their minds. As a chef, I believe every customer is a VIP.
What marked characteristic do you find unappealing in a customer?
Unfortunately some – and it really is very few – customers are trying to make problems with the food and have a certain closemindedness about it. As a chef, I have no power over this.
Tupperware, Rubbermaid, or Pyrex?
Corningware.
Beer, wine, or cocktail?
I drink whiskey only, just a little bit. Now I'm working on my collection of Jack Daniels.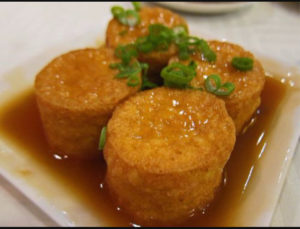 Your favorite cookbook author?
Tony Khoo, who wrote "To Be A Chef" and is the head chef for the Mandarin Group as well as a committee member of the Singapore Chef Association. He inspires me because he also has a passion for mixing Western and Asian cuisines. Aesthetically, his attention to detail is meticulous, and his plating on dishes like his (Asian) tapas is perfection.
Your favorite kitchen tool?
American chef knife.
Your favorite ingredient?
Infused oils, like olive oil infused with garlic and onion.
Your least favorite ingredient?
This is difficult for me to say. As a chef, I have to try to have a positive mindset towards all ingredients, because maybe a customer really likes it and I have to work with it.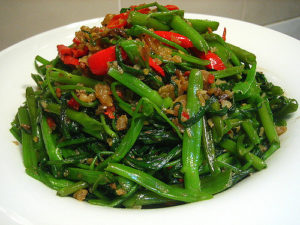 Least favorite thing to do in a kitchen?
Opening oysters. When I was training, my master chef said I opened oysters too slowly to work in the kitchen. As part of my training he gave me 20,000 oysters to open up and I couldn't leave until I finished. It was intense, after just the first one I wanted to cry and give up because I looked back and saw the mountain of oysters to go, but I kept going and past the half way point I knew I could make it. But I still have that traumatic memory.
Also making omelets reminds me of a similar memory. In my training on how to make the perfect omelet when I was working in a hotel, the rule was: If the omelet isn't in the exact correct shape, you had to eat it. I went through a lot of omelets. Even now, I can't lose the extra weight I gained from all those eggs I ate. As you can imagine, I don't eat omelets or oysters anymore.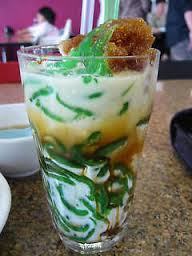 Favorite types of cuisine to cook?
Anything that is fusion cuisine. Every month I buy 2 cook books, since every chef has their little secrets and techniques, I like to mix and test different fusion dishes with this knowledge.
Beef, chicken, pork or tofu?
Pork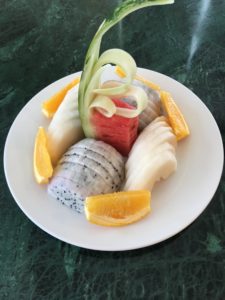 Favorite vegetable?
White asparagus. It tastes a little unique, but it has a short harvest season. It's fairly common in Singapore, but for a quick dish to whip up I like to use a Western-style preparation: Combine bay leaf, milk, lemon, butter in a pan with the white asparagus and poach it for 4-6 minutes depending on the size, then top with either hollandaise (for Western style) or poached egg yolk (for Asian style).
Chef you most admire?
Chef Edmund Toh. He's the President of the Singapore Chefs Association and made his own way through the ranks to the top. He never had anything handed to him and he's a great mentor for us younger Singaporean chefs.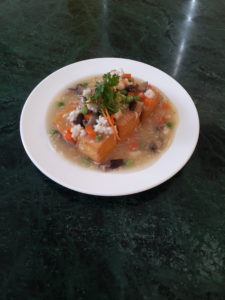 Food you like the most to eat?
Soups, because they can be difficult to get the balance of flavor correctly. Whenever I go to a restaurant I make sure to try a soup because I want to see if they have a skilled chef there, and I test this by the soup. If they are skilled, then I always try to find my way into the kitchen so I can learn from them. Also, noodle dishes (especially pulled noodles) because it is a traditional technique — like an art form — and seafood because it's the most fresh-tasting food.
Food you dislike the most?
Even though I can handle them in any other form, raw beets are not my favorite.
How many tattoos? And if so, how many are of food?
No tattoos.
Childhood memory with food?
My fondest memory with food is also the reason why I got interested in cooking. My grandmother used to make a traditional pork belly with soya sauce dish for my family, but after she passed away no one seemed to be able to replicate it the same way. It really pushed me to try experimenting in the kitchen; it was like a puzzle I had to solve. I tried every technique my parents knew how to do, but nothing seemed to work and everyone gave up hope of tasting the same dish. Then one day I decided to try preparing it in an old-fashioned way, without using any of the popular shortcuts or modern tools, and finally I was able to succeed in recreating it in the exact same taste.
Recipe: Traditional Confinement Soup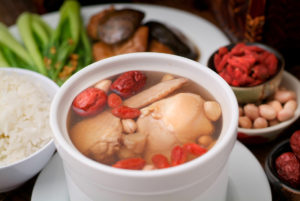 In many traditional Asian homes, recovering from surgery, illness, or childbirth includes a "confinement" period for about a month, where the recovering person stays inside and away from potential hazards in the environment — germs, pollution, or bad energy. While trying to naturally restore their strength, their mother stays inside with them and makes the food. They will make many gently-boiled soups that extract the most nutrients and vitamins slowly for optimum recovery, and are easy on the sensitive stomach. Below is one of the staple soups made for recovery along with the benefit: most of the ingredients can be found in Asian markets.
Prep time: 35 min
Cooking time: 3-4 hours
Ingredients:
2 chickens (1 kg in size)
enriches the blood
high protein
supplements qi energy
20 gm ginseng
helps recovery from illness, immune system
helps hepatitis C
improves mental & physical wellbeing and stamina
5-8 dried scallops
lowers blood pressure
strengthens stomach & kidneys
low in fat
20 gm wolf berries (also called goji berries)
improves eyesight
strengthens immune system
antioxidants help aging process
3 litres water
10 red dates
improves qi energy
improves circulation
helps mental wellness
5-8 dried longan
improves circulation
detoxifying super fruit
50 gm dang shen (can substitute ginseng http://www.davidbocktcm.com/articles/Dangshen.html)
brightens & evens complexion
50 gm solomon rhizome (also called yu zhu, traditional chinese herb in Asian markets)
relieves dry throat
strengthens stomach
Directions:
Clean the chicken and cut into pieces.
Wash and drain the wolf berries, red dates, longan, dang shen, solomon rhizome.
Place all ingredients into a large pot.
For Hong Kong style, bring the soup to a boil covered for 3 hours.
For Singaporean style, double boil soup for 4 hours.

– The End. Go Eat. –