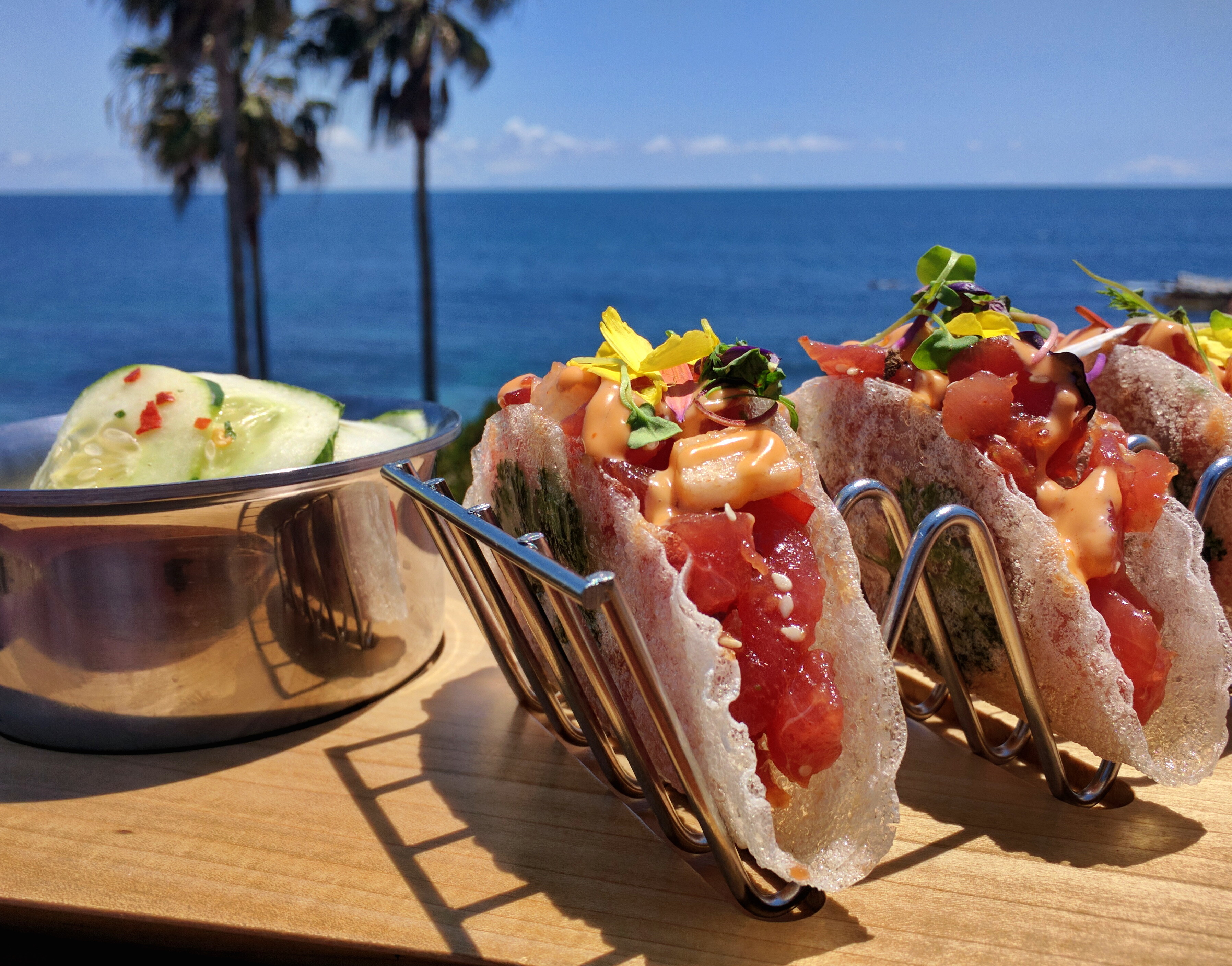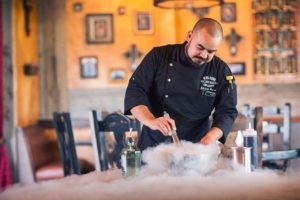 "The cuisine at Who Song's & Larry is meant to be fun. It's Mexican-inspired food," say 32-year old Chef Johannes Bernau. "The food at Las Brisas finds its inspiration in Mexico, but is really Southern California."
Born in Utah to a Japanese mother and Dutch Indonesian father, the talented man behind the Real Mex Restaurants stove holds the unwieldy title of Corporate Chef for Specialty Brands. Behind that long designation lies a thoughtful human who creates delectable South of the Border-encouraged dishes at Las Brisas, an iconic cliff side eatery overlooking California's famed Laguna Beach, and Who Song's & Larry's, a newcomer to the restaurant scene. Real Mex also owns additional Southern California chains such as Acapulco, Chevy's, and El Torito Grill. Bernau oversees the kitchens of the single standing operations, which include the aforementioned, but also El Paso Cantina in Torrance, CA and New York City's Sinigual.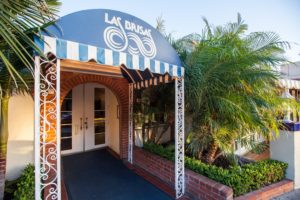 "Like every chef, I started out helping as a kid in the kitchen, then I started inviting my friends over for barbeques that I would make," Bernau recalls. "I worked at a pizza place between the ages of 18 – 19. Today, I still crank out a pizza for family (staff) meals."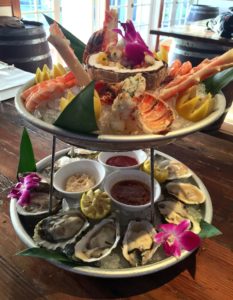 The food at Las Brisas, with its breaktaking views of Laguna's golden sand beaches and Pacific Ocean waves, is a must for every traveler and visitor to the legendary ocean community. The white tablecloth eatery serves dishes such as the fruta del mar, a mixture of lobster, scallops, shrimp, and the catch of the day with a saffron sauce. Also, surf and turf plates exist with Latin flavors, such as the New York Strip with Mexican Shrimp. Adding to the overall theme of Southern California dishes are starters such as ceviche and Ahi Tuna Poke.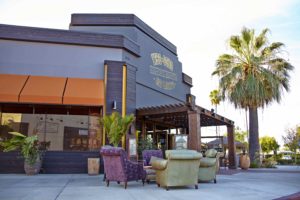 Who Song's & Larry is themed more like a cantina with lustful eats, including Hangover Fries. Created by Chef Bernau, the dish is crispy fries covered in carnitas, bacon, green chili sauce, melted pepper jack cheese, pico de gallo, a fried egg, and fresno chiles. Served in a small crock, the mighty curative sounds overwhelming but in truth, it's delicious with bold flavors to settle anyone who might be leaning too far after a night of drinking. "The inspiration was from the Canadian poutine and from my love of smothered fries…plus a fried egg can go on anything," chuckles Bernau. "It was so popular we named our brunch after our fries."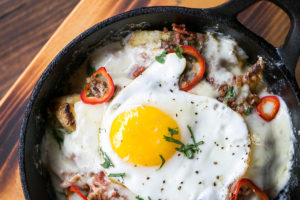 Chef's Questionnaire (with a nod to Proust):
How long have you been cooking?
Since I was able to crack eggs… (Mom and dad probably ate plenty of egg shell omelets…)
What is your favorite food to cook?
Anything off the grill, especially Steak.
What do you always have in your fridge at home?
Surge (classic soda from the 90's) – they took it away once… not going to let that happen again.
What do you cook at home?
Mac and cheese.
What marked characteristic do you love in a customer?
Their love for food.
What marked characteristic do you find unappealing in a customer?
Customers that want their steaks well done.
Tupperware, Rubbermaid, or Pyrex?
Rubbermaid
Beer, wine, or cocktail?
Beer
Your favorite cookbook author?
Ferran Adria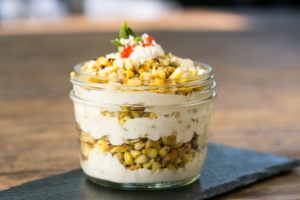 Your favorite kitchen tool?
Chef's Knife.
Your favorite ingredient?
Thyme – everything could use a little more thyme.
Your least favorite ingredient?
MSG
Least favorite thing to do in a kitchen?
When I was a young cook, one of my jobs was to peel grapes.
Favorite types of cuisine to cook?
Tacos
Beef, chicken, pork, or tofu?
Beef
Favorite vegetable?
Broccolini
Chef you most admire?
Jose Andreas – worked for him back in the day & learned how to cook with liquid nitrogen.
Food you like the most to eat?
Ramen (not instant)
Food you dislike the most?
Natto, a Japanese dish of fermented soy beans.
How many tattoos? And if so, how many are of food?
none
Recipe: Coke Cola Carnitas
5 lbs of large chunks of pork butt
1 onion chopped
1 sprig of thyme
1 sprig of oregano
1 can of coke
1 can of beer
2 TBSP salt
1 tsp pepper
Water
Put everything in crock pot on medium before you go to work.
Eat after work. With tortillas and cheese.
– The End. Go Eat. –