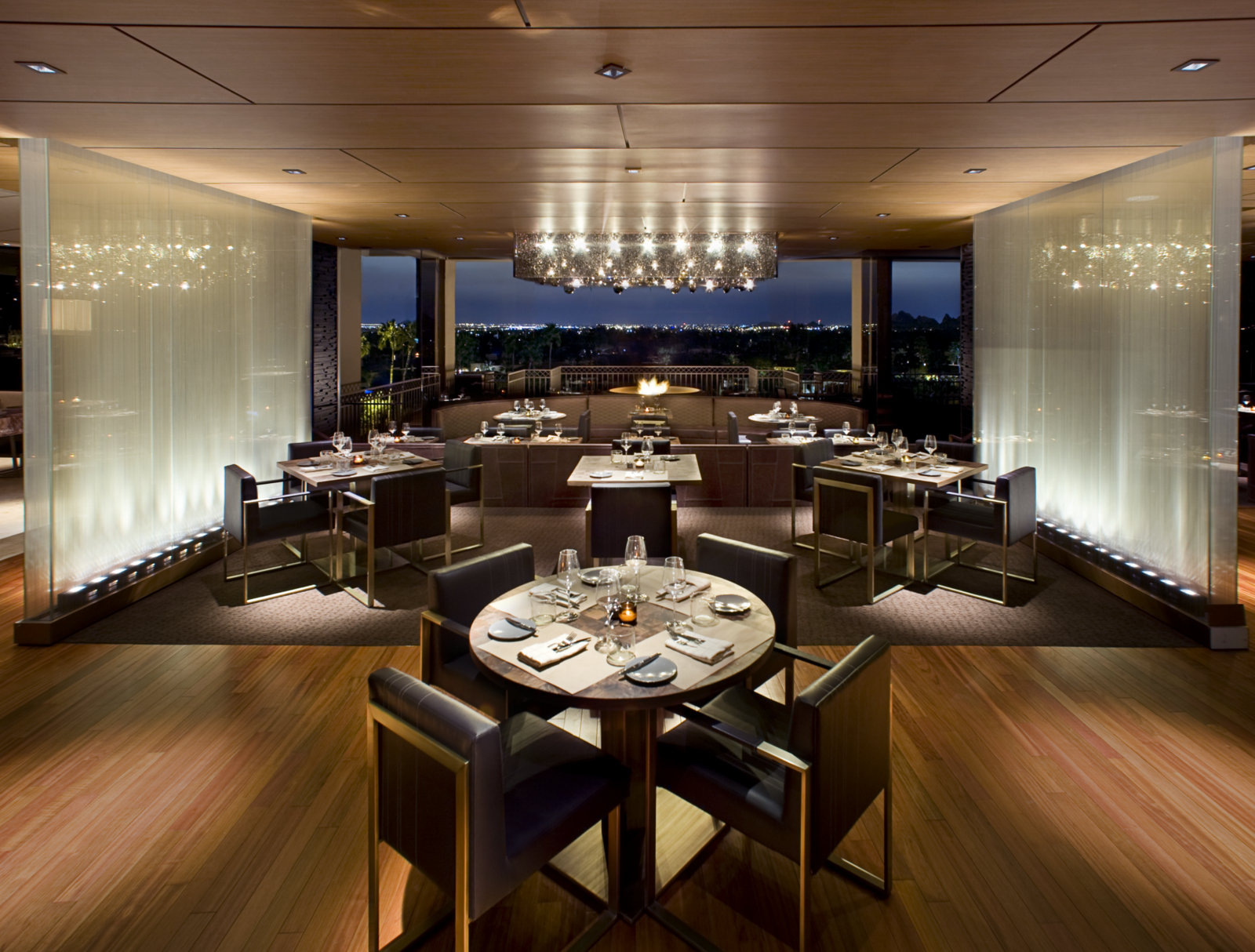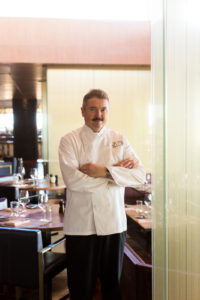 The world is full of great food and chefs – we only need to open our tastebuds to them. For instance, at Scottsdale's J&G Steakhouse, at The Phoenician, a Starwood property, French-born Executive Chef Jacques Qualin may be the area's only stove helmer to have worked at four Michelin restaurants – two in France and two in New York – a very rare distinction. If you are a sports fan, it's like saying you played soccer with Manchester United and Real Madrid; then moved to the United States, and played baseball with the Yankees and Mets.
Qualin, like many chefs, started cooking with his mother, tying his apron strings and sticking close to her, learning about food from the region of his birthplace, Franche-Comté, home to Comte and Emmenthaler cheeses. As a young cook, he traveled to Paris, where he studied under Michelin-rated chef Michel de Matteis, working at his three-star Restaurant Taillevent, defined by The New York Times as "the best in Paris, if not all of France." Several other kitchens later, including working for Daniel Boulud in New York at the world famous Le Cirque, Qualin worked again in Paris as at the cosmopolitan Restaurant La Marée, before working with his friend Jean-Georges Vongerichten at Jojo's on East 58th Street as the culinary great's first sous chef.
After closing his seventy seat restaurant in upstate New York, The French Corner, The New York Times reviewer said, "(Qualin) created a unique and wonderful restaurant…delightfully rustic and complex all at once." Vongerichten asked him about working together again, this time in Phoenix. He says, "I had been in France and New York City for fourteen years and I was looking for opportunities to come to the West Coast."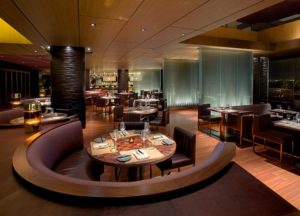 Working in the Valley of the Sun, Qualin now defines himself as a "Frenchman who cooks with an Asian flair," speaking to Vongerichten's penchant for European and Asian cuisine. He says about working at J& G Steakhouse, a long distance from European Michelin restaurants, "I like good food and I like the brasserie-style we have at J&G. It's a different restaurant than before, but it's a steakhouse. I like that."
Chef's Questionnaire (with a nod to Proust):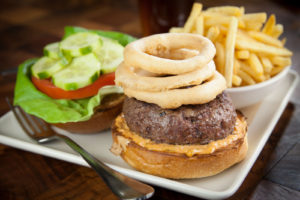 How long have you been cooking?
I have been cooking as far back as I can remember, I have loved cooking my whole life.
What is your favorite food to cook?
I get very excited when I see or find a product that looks pristine in quality and freshness, and that's the way the flavors will come out the best. French cooking is my soul, Italian my guilty pleasure, and I like all Asian types of cooking.
What do you always have in your fridge at home?
I love hot sauce, so I always have good selections from wacky hot to mild. French mustard is a must too and fresh herbs.
What do you cook at home?
Everything from a six course tasting for my friends, to a simply grilled fresh fish. I do like to do some classical French dishes that remind me my childhood or some Asian dishes, like a Pad Thai.
What marked characteristic do you love in a customer?
To be open to try new things and flavors.
What marked characteristic do you find unappealing in a customer?
Ignorance.
Tupperware, Rubbermaid, or Pyrex?
I used all of them, but I tend to go back to Pyrex as it's PBA free and can take extreme heat or cold, such as liquid nitrogen.
Beer, wine, or cocktail?
All of them! Depending on the mood and the occasion or the food. I love to start with a ginger margarita or a crafted beer and wine (red or white), with a preference to the old world.
Your favorite cookbook author?
Many of them! I do have quite a extensive collection, from old traditional French cookbooks to the latest trends in cooking.
Your favorite kitchen tool?
Cake tasters are very helpful for checking the food.
Your favorite ingredient?
Hard to say; there are too many I like, from yuzu to ginger or mint.
Your least favorite ingredient?
Fish sauce.
Least favorite thing to do in a kitchen?
Not doing anything in the kitchen.
Favorite types of cuisine to cook?
French/Asian.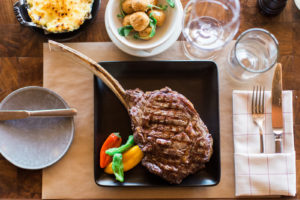 Beef, chicken, pork, or tofu?
All, I like a nice Prime beef grilled to perfection, Milk feed Chicken roasted whole, Smoked and Braise Pulled pork sandwich with Habanero sauce, or seared tofu with a cilantro pesto.
Favorite vegetable?
Beets.
Chef you most admire?
Hard to pick because there are so many. Maybe Francis Mallman, as I like his philosophy of cooking and being genuine to the product.
Food you like the most to eat?
I like perfectly cooked pastas, Miruguai sashimi, fresh line-caught fish, and flavorful soups.
Food you dislike the most?
Okra.
How many tattoos? And if so, how many are of food?
None, not into that at all.
Recipe: Roasted Whole Snapper Citrus and Garlic with Yuzu sauce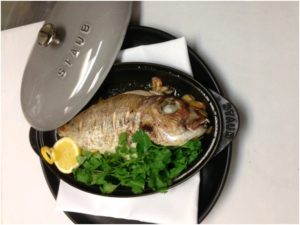 For the Yuzu Mayonnaise
3 each Egg yolks
1 tsp Salt
2 oz Yuzu juice
1 oz Lemon juice
1 oz Orange juice
1/2 qt Grape seed oil
Combine all but the oil in the robot coupe and drizzle in the oil to emulsify. Put in a siphon and charge with 2 cartridges.(soda)
Roasted Snapper:
1 pc Snapper 1.2# deboned from the inside and still attached and scored.
3 slices of Yuzu
3 slices of oranges
6 slices of fresh Ginger
1 tbsp. cilantro picked and chiffonade
1 tbsp. mint picked and chiffonade
6 slices of Serrano peppers
15 g garlic sliced ¾ inch
½ cup Olive oil
Season the fish with salt on all sides, arrange all the slices and the herbs evenly inside the fish. In a Dover plate, pour the oil and the garlic in the bottom then lay the fish on it, baste with the olive oil. Cook in the oven at 375 F for 10 min, basting it often. When almost cooked, finish under the broiler to get a nice brown color while basting. Drain ¾ of the oil, leaving the garlic inside.
To serve:
1 pc of fancy lemon
1 small bunch of cilantro
On a big black plate, fold a white napkin squared, put the hot plate on it. Add the lemon and cilantro and cover with the lid, serve the Yuzu mayonnaise on the side.
– The End. Go Eat. –