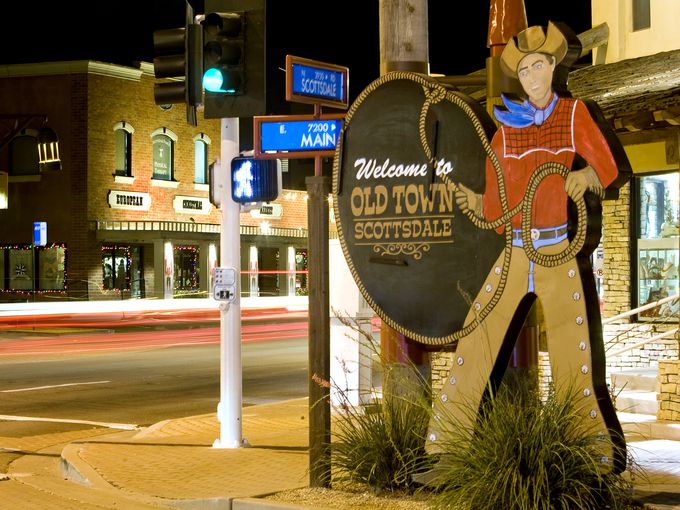 I've feel I've discovered something about myself; as much as I love the idea of being a steady beacon in a sea of waves, I might be incapable of it.  I mean being that stay-in-one-spot type of person.  I think that's what a parent is, someone that you know will be there. I see that in my friends who are parents…hell, I see it in my friends who aren't parents. They wake up, they drink their tea and go to work, some with kids in tow.
Me? I wake up. I drink my coffee. Manage my clients. Pitch the media. Cook. Write. Love my dogs and boyfriend. Then when it gets too quiet…in my life…I feel the need to shake it up which is what I'm going to do.  (We are going to do.) Life is supposed to be an adventure, right? Therefore, I'm up for the challenge and the adventure. No one has said that I've ever been held back by fear… admittedly, I'm scared shitless.
It's really not goodbye to Hollywood; it's saying hello to Scottsdale and beyond.
Billy Joel sang it well, "So many faces in and out of my life. Some will last. Some will just be now and then. Life is a series of hellos and goodbyes. I'm afraid it's time to say goodbye again. Say goodbye to Hollywood."
Oh and by the way, this spice rub for chicken is delicious and easy home-cooking.  At least one thing is easy.
Aromatic Roasted Chicken Thighs (adapted from Primal Palate)
1 teaspoon salt
1 teaspoon black pepper
1 teaspoon garlic powder
1 teaspoon onion powder
1 teaspoon dried oregano
1  teaspoon tumeric
1/2 teaspoon chili powder
1/2 teaspoon paprika
1 teaspoon of olive oil.
Note: I don't even measure. I just eyeball it.
8 bone-in, skin-on chicken thighs
Preheat the oven to 375 degrees. Mix all the spices together in a large bowl. Rinse and dry all the chicken; then toss all of it into the bowl with  olive oil. Rub all the chicken around in the spice mixture. Let sit for about ten minutes while the oven continues to get hot. Take all the chicken and spread it out into an even layer in a large roasting pan. Cook for about 30 minutes until the juices run clear. (If you want, throw some veggies around it like cauliflower, small potatoes, wedges of zucchini.)
The original recipe says to grill as well. That's up to you.