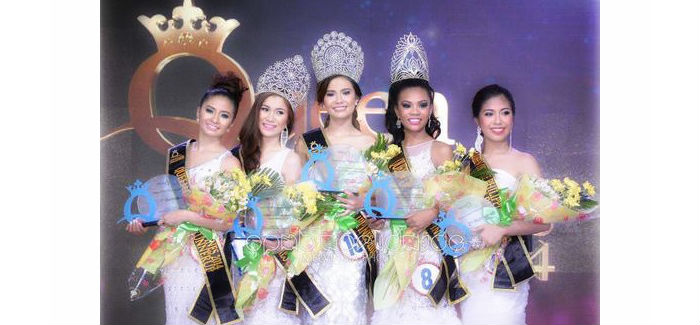 My Stepmother's Filipino Chicken was a popular post. I'm sort of rethinking how often I write these as I'm finding three times a week is a bit much.  Tell me your thoughts. 
I called my father to wish him a happy birthday. He's hard of hearing now, so I'm screaming into the phone. He still doesn't understand English very well. As a Filipino, who was in the U.S. Navy, he never quite assimilated. He did try, though. He married a Caucasian woman and then that went belly up. (I was a by-product of that first union.)
On his second try at marriage, he gave up attempting to be "white" and married a former Filipino beauty queen, Myrna. They had two sons. I lived with them in their Virginia Beach ranch home for a short while in my teens. It was the first time that I ate well. One of the great memories I have of being with him and his family, Myrna or her mother, Grandma, was cooking Filipino food: chicken adobo, pancit, lumpia, or guisantes (simmered pork and peas) for a family dinner. My father never used utensils when eating. He ate only with his hands and fingers; somehow, food never dropped onto on his clothes.
There was to be a party at the house. I think it was a birthday party, but I don't recall. The morning before, about a dozen of my Dad's friends, my tios or uncles – depending on whom you ask — all speaking Tagalog (the native dialect of the Philippines), came over and began digging a hole into the backyard. Into that pit, about four feet deep and eight feet wide, lined with banana leaves, a bonfire was started. By early afternoon the next day, and about three or four cases of Pabst Blue Ribbon later, the men were cooking up a whole pig over blistering coals.  Between slugs of beer, a discussion of basketball and smoking cigarettes, they took turns slowly rotating the carcass; occasionally, throwing water onto the pig, creating a delicious billow of white smoke. Its purpose was to create a crispy skin and succulent roasted meat.
Their wives – my stepmother along with aunts and tias, about a dozen women in all — gathered in the kitchen and dining room, rinsed vegetables in pots of cold water. Two ladies to a pot.  Carrots cut into matchsticks, tomatoes diced, and onions chopped. The smell of pig's blood simmering with Thai chilies was perfuming the house. Sweet. Spicy. Earthy. It mingled with cigarettes and constant chattering.
Sometime around 2 in the afternoon, more friends showed up. No one knocked or rang the bell; they just greeted with hugs and kisses. The elders met on bended knees, and heads bowed. Their folded hands kissed in blessings.
Chicken Adobo (Myrna's recipe)
Quartered chicken, using only legs and thighs. (I used about 3 lbs of chicken thighs)
For every cup of soy sauce, use a half cup of white vinegar. ( I used two cups of soy sauce and a cup of vinegar. You might want to do a cup and a half of soy sauce.)
Bay leaves. About three of four. (I used four fresh bay leaves but dried is good too.)
Garlic. "…as much as you want," she says. (I used a whole head).
A quarter teaspoon of whole peppercorns. (Myrna's instructions, "Throw in peppercorns.")
Place everything in large pot and bring to boil, about 20 minutes. Cover slightly with the lid not all the way on the pot. When it gets to boil, turn to low heat to simmer, cooking for another 20 minutes but check the chicken and baste with the sauce. Cook until chicken is cooked through, with juices running clear. Serve over rice. Make it fancy with chopped scallions.
Note: I do not know of a Filipino who uses sugar or fries the chicken after it's been braised.
The End. Go Eat.