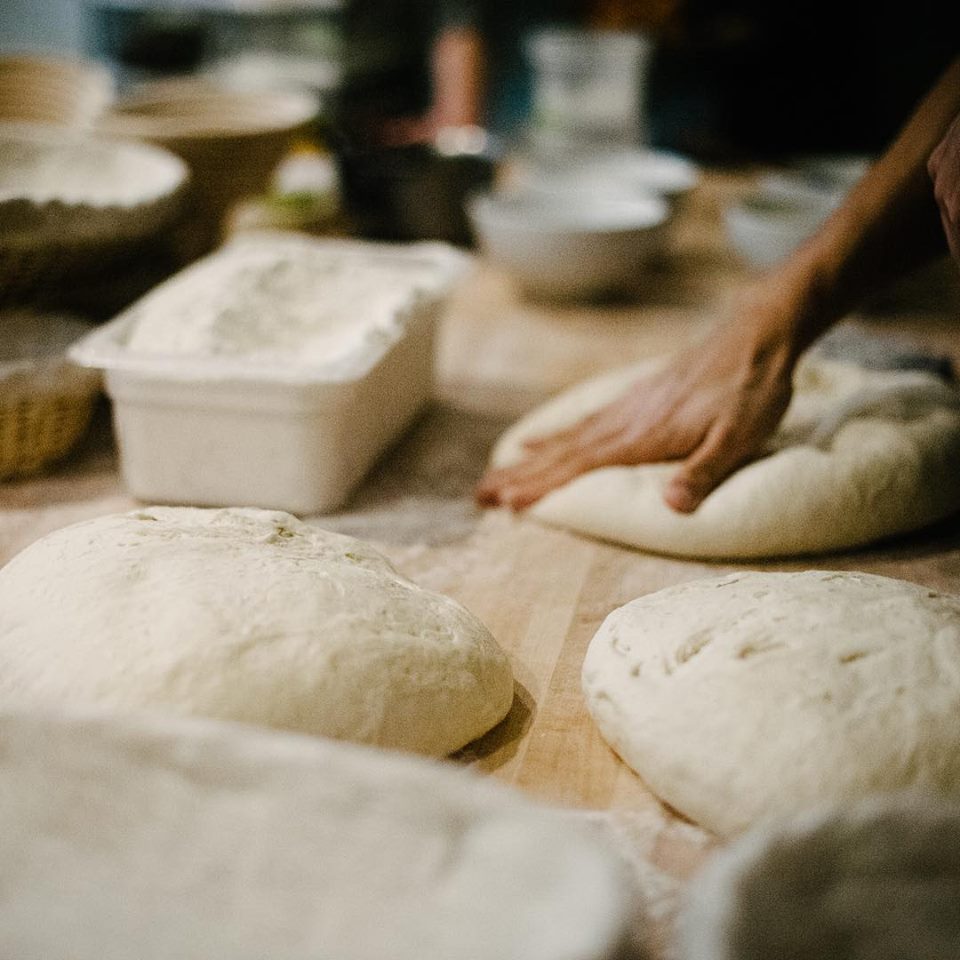 Women work hard, and that includes being a mother, an actress, or a chef. Therefore, regardless of gender, women should be paid equally, and that's this year's International Women's Day theme: Parity.  It's the reason we decided to highlight women-owned places – more specifically female chefs of Los Angeles –  for our bi-monthly edition of Food Destinations. Tuesday, March 8 is International Women's Day.
In the City of Angels, not only are there delicious places to eat, but there are many women creating delicious dining experiences, whether as an owner or as an owner-chef. If you want to choose an eating theme, why not an interesting food tour of women-owned restaurants?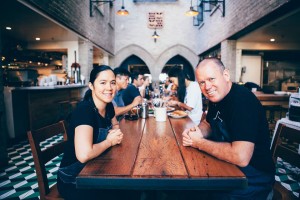 Breakfast: Margarita Manzke, Republique:
Start your day at Republique with one of the pastry creations by Philippines Islands-born Margarita Manzke, co-owner of the famed space with her husband Walter. While Mr. Manzke is noted for his French-inspired culinary prowess in the evening, the mornings belong to "Madge." Her pastries are clouds of flour and butter in the former of buttery croissants, brioches, scones, muffins, and breads. Go ahead and eat her Brioche French Toast, dipped in the egg and served up with fresh fruit. The idea of never eating carbs won't enter your mind again. Or even better, for something just a little lighter to get the energy going with a cup of the couple's hand-selected coffee, have a few slices of Ms. Manzke's daily selection, fresh from the oven, daily served with housemade butter, jam, or honey. Everyday it's something different – rye, whole cracked wheat, 7-grain, raisin, pumpernickel, sourdough ($4).
Republique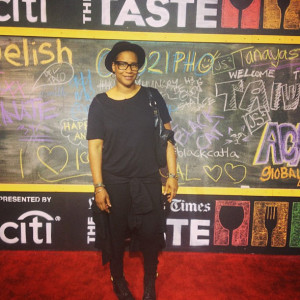 Lunch:  Alisa Reynolds, My Two Cents
In a residential part of Los Angeles, far from the maddening crowd, Chef Alisa Reynolds crafted a small eatery, with a dedicated following – including Beyoncé – cooking healthy soul food cooking, definitely words you don't hear together. With six tables on the sidewalk and about as many on the inside, Reynolds has become known for her gluten-free quinoa macaroni and cheese, Creole Shrimp and Corn Grits, and BBQ Fried Chicken. Her recipes are still rich in flavor and family tradition, but have lower calories and a higher nutrition value than what she grew up eating. Yes, you can have your mac and cheese, but with a dose of healthy grains as well. What a concept.
My Two Cents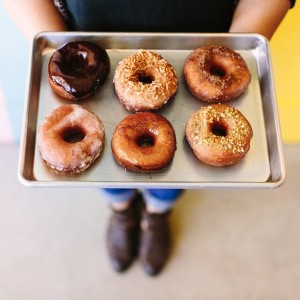 Snack: Restauranteur Amy Fraser and Pastry Chef Maria Swan: ICDC
Last year, co-owners Amy Fraser and Pastry Chef Maria Swan created a loving ode to ice cream, donuts, and coffee (ICDC), right next door to BLD (Neal Fraser's eatery — Amy's husband's place — with breakfast, lunch and dinner). Out of the gate, the freshly churned cream made into adult type flavors such as the Guiness with Bourbon Fudge Ripple, and the Grapefruit Campari, or the Salt and Pepper Donut, or Beer Nuts and Pretzels have become an immediate hit — sort of like a Stars Wars sequel. Everything is handcrafted and single-batched, so once a flavor is out – it's out for the rest of the day (or even the week). Therefore, you keep coming back hoping to catch that favorite flavor – but never quite making it, so it's discover another taste – which keeps you coming back for that, and before you know it – you are in a 12-step group saying, "Hi, my name is (your name here) and I'm an ICDC addict."
ICDC LA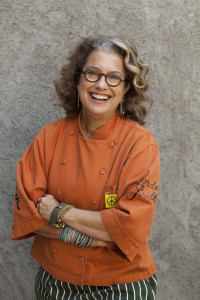 Dinner:  Susan Feniger:  Mud Hen Tavern & Border Grill
Long before the Food Network was stuck on Guy Fieri road trips and Bobby Flay contests, Susan Feniger and Mary Sue Milliken were broadcast to millions of homes. Then, the gourmet duo known as Two Hot Tamales showcased mostly Mexican but Latin flavored cuisine in an epicurean setting at Border Grill. Prior to that – in the long forgotten eighties — the cooking partners had another nationally-recognized establishment named City, changing Los Angeles' culinary landscape much like Spago's Wolfgang Puck. Milliken and Feniger still operate Border Grill together in Santa Monica – but Feniger wanted to explore other tasty riches and opened the much-lauded Street in Hollywood – showcasing global cuisine. After a couple of years, Feniger morphed Street into Mud Hen Tavern – a cozy neighborhood eatery and bar. Whether you are eating at Mud Hen Tavern or the legendary Border Grill, the food you are tasting isn't just by a female chef but by an historical figure in the culinary realm. Delicious food, farm-to-table, nose-to-tail — Susan Feniger has been there, done that, and thankfully is still cooking some yummy eats.
Mud Hen Tavern
Santa Monica Border Grill
The end. Go eat.