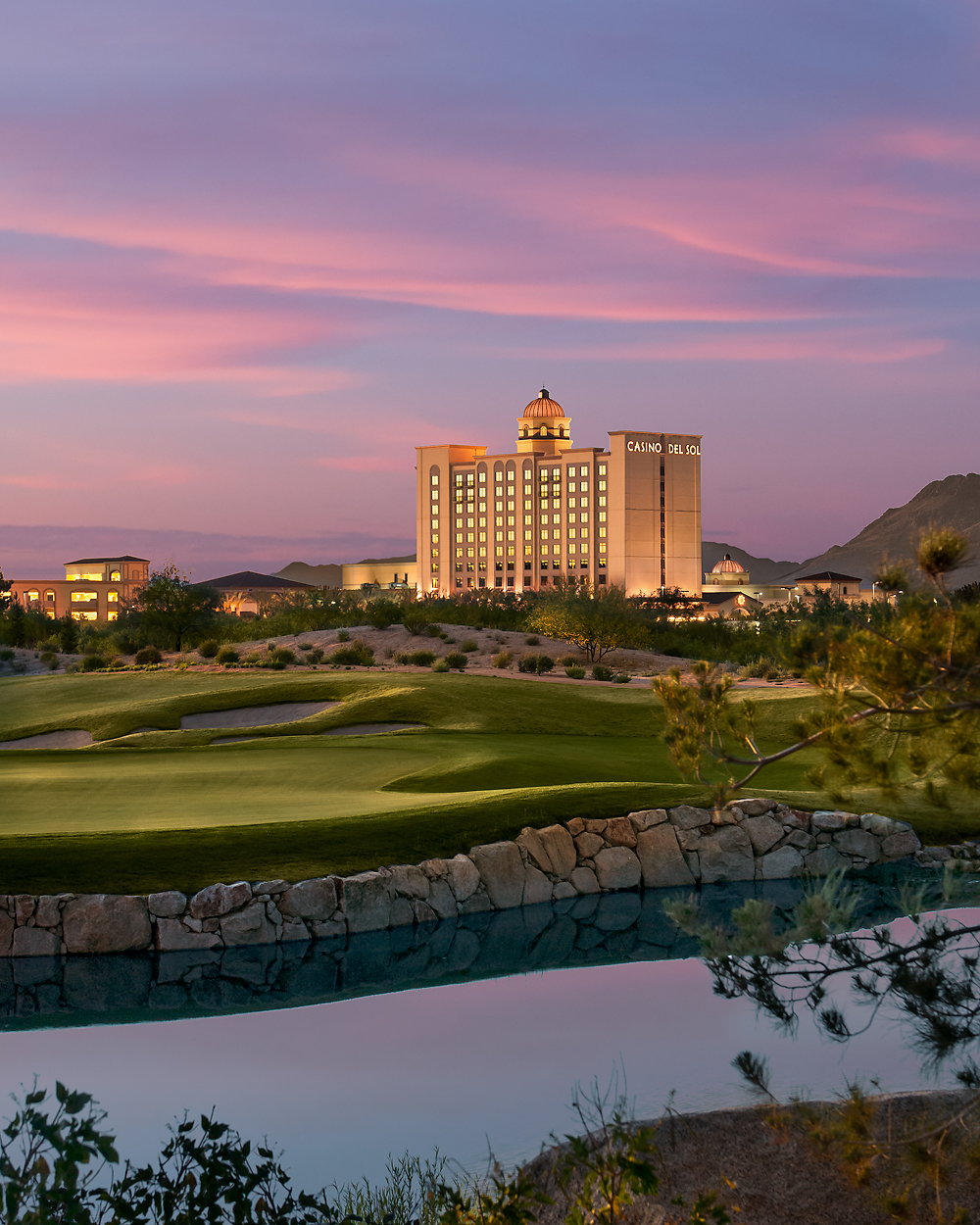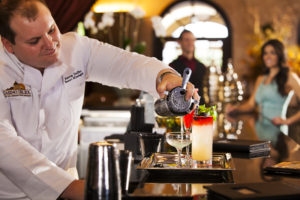 Right out of college, Casino del Sol's renowned mixologist Aaron de Feo was turned down for a journalism job in his hometown of Tucson, Arizona. As the saying goes, "When someone hands you lemons, you make margaritas." And, that's exactly what de Feo did. He has become the one of the country's prominent mixologists while working at the 215 room property owned by the Pascua Yaqui Indian tribe, a native area nation of the forty-eighth.
Before he landed at Arizona's only Forbes Four Star and AAA Four Diamond casino resort, de Feo also worked at the landmark Hotel Congress, the city's only other exciting property, perfecting his craft of blending liquors. Since he's landed at Casino del Sol, however, his creative drinks have been showcased, turning de Feo into one of the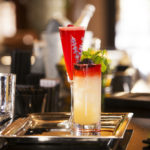 country's leading libations makers. His business card names him Beverage Director, but he has been called by GQ as "Top 10 Most Inspired" and "Celebrated Doctor of Mixology" by Nightclub & Bar Magazine. He even has a nickname, "Doc," used by his Old Pueblo liquor networks and friends, turning him into a cocktail cowboy of sorts – although de Feo's more likely to pull out six shots of his favorite gin, rather than a six bullet shooter.
Importantly, one of the first things he accomplished when opening the four-diamond property was to invigorate Arizona's growing swizzle stick scene on his turf.  He ensured that all staff learned how to master scratch beverages using simple syrups, freshly squeezed juices, and macerated herbs. De Feo's distinguishing mark is to insure that any customer had a thirst-quencher made from wholesome ingredients, nothing made with food coloring or preservatives.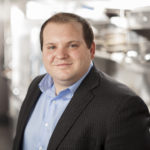 "People are more adventurous now," says De Feo. "We were being out-gunned by Los Angeles and smaller cities like Nashville. Because we have a good, local music and cultural scene, many of the bar owners didn't care about changing. They now do. There is a difference which is because of the hotel."
According to Visit Tucson, the area's bureau on tourism, there has been an uptick of yearly visitors from 3.4 nights in 2011 to 4 full nights in 2015. It can be attributed to many factors. Since the progressions occurred during de Feo's term at Casino del Sol, the safe conclusion about the growth is the word is out about his crafty liquor potables. Resort and area guests want a drink from "Doc," knowing that what he concocts will surely cure what ails them.
Food People Questionnaire (with a nod to Proust):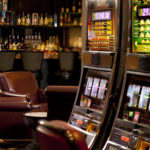 What is your favorite food to cook at home? I tend to cook rather simple meals, mostly lean, grass-fed meat, vegetables, and legume pasta. However I'm very partial to making sauces, which I think comes from how often I am working with flavoring agents in cocktails.
What do you always have in your fridge at home? A galaxy of various syrups and house-made ingredients for cocktails, which is funny because I don't drink cocktails at home that often.  Mostly they are experiments that I have elected to save for posterity.
What marked characteristic do you love in a person with whom you are sharing a meal?  Honesty.
What marked characteristic do you find unappealing in a person with whom you are sharing a meal?  Anyone who tries to decide for me what "we" are having at a restaurant.
Beer, wine, or cocktail? A Gin Rickey.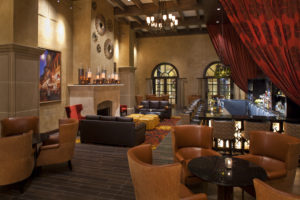 Your favorite cookbook author? Maybe not a cookbook, but certainly Harold McGee's work on the science of food is fascinating.
Your favorite kitchen tool? A really great Y peeler.  So many of them are garbage.
Favorite types of cuisine to cook? Italian, without question.  Focus on the ingredients and their harmony more than intricacy.
Beef, chicken, pork or tofu? Beef.  Chicken gets re-heated so often in fast casual places.
Favorite vegetable? I'm a huge fan of green peas with truffle salt & olive oil, and brussel sprouts, of course.  Baked cauliflower is about the greatest thing ever.
Chef you most admire? I don't go in for celebrity chefs much.  I certainly admire many of the chefs I've worked with, especially the ones whose cuisine has inspired me behind the bar.  I admire Phoenix-area chef Cullen Campbell (Crudo, OKRA) quite a bit because he has managed to do extraordinary things with styles of food that I'm not entirely comfortable with, and still has me coming back for more.  His take on Southern cuisine is simply incredible.
Food you like the most to eat? Really great pasta with really great sauce.  Nothing better.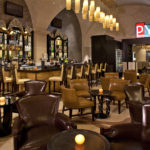 Food you dislike the most? I guess I just don't get the phenomenon of tartare and paté.  Texture and aroma mean a lot to me, and the mushy, raw consistency of those things triggers a flight mechanism in my mind.  I guess that makes me the foodie equivalent of a hillbilly, but I don't care.
What is your favorite non-food thing to do? I suppose that excludes going to cocktail bars.  I spend a lot of time working out late at night, by myself.  There's something extraordinarily calming about it, almost like hitting a sweaty reset button on my day.
Who do you most admire in food? Dave Arnold, for making that leap from food to beverages and showing us all how it's done.
Where is your favorite place to eat? Sonoran Mexican restaurants, no doubt.
What is your favorite restaurant? Mercantile Dining & Provision in Denver is not only one of the coolest spaces I've dined in, but the food and service were mind-blowing.
Do you have any tattoos? And if so, how many are of food? I think I'm one of the last people in the industry with no tattoos, and honestly it's getting to the point where that's almost a disadvantage… like I'm not in the cool club.
Drink Recipe
Tom Turner Overdrive. Created by Aaron DeFeo, Casino Del Sol Resort Mixologist.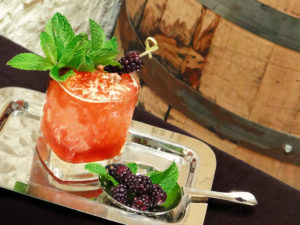 George Dickel Select Barrel Tennessee Whiskey (1.5 oz)
Creme de Mure (1 oz)
Fresh lemon (.5 oz)
Mint (4-6 leaves)
Shaken and double-strained over crushed ice with four dashes of house aromatic bitters. Garnish with mint and blackberries (if available)
NOTE: Thomas Turner is the Master of Whiskey for the Diageo whiskey portfolio.
The end. Go drink.