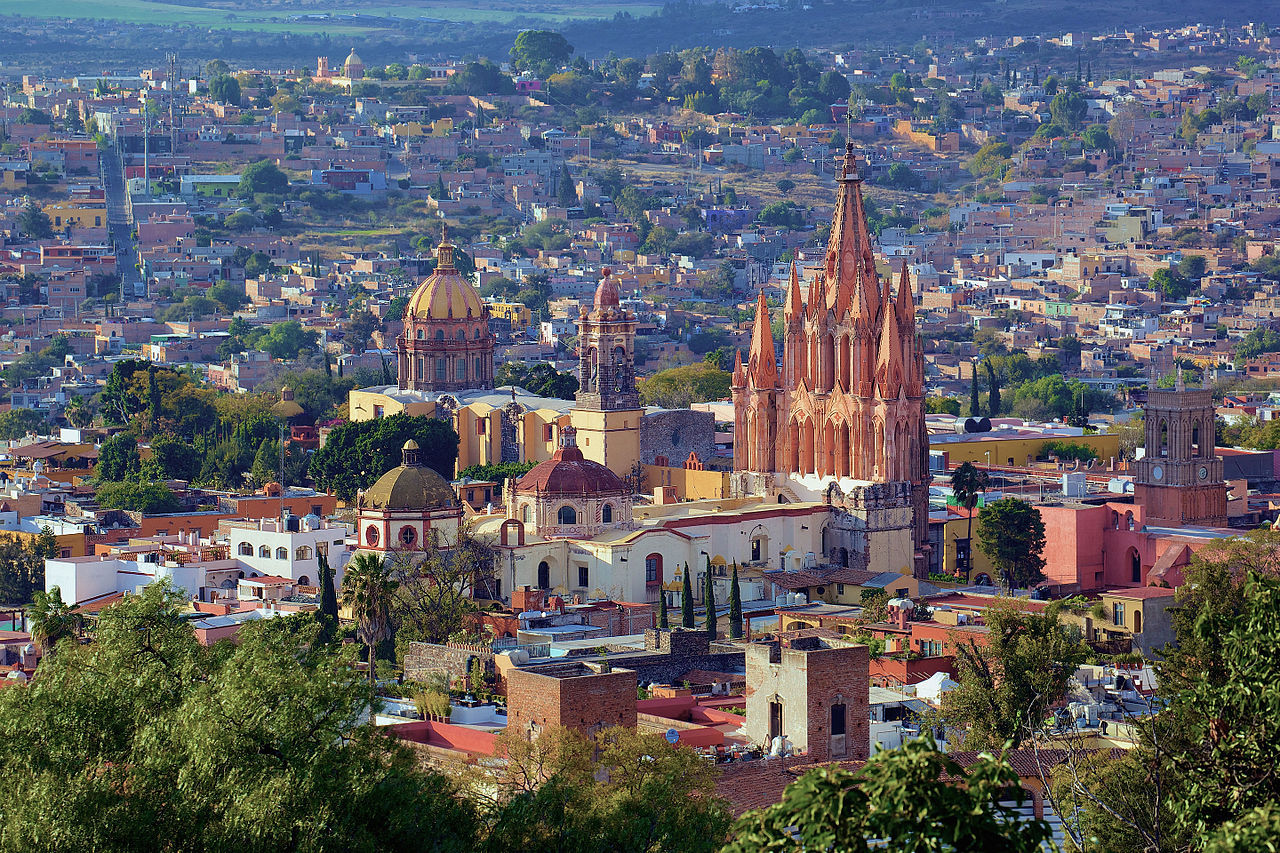 In a guidebook on Mexico, the writer said San Miguel de Allende is a "bit like a Mexican Disneyland" for foreign retirees and Mexico City residents (chilangos). It's nothing of the sort. There aren't any grand amusements or incredibly expensive stuffed toys. Granted, there are many English-speaking expatriates from around the world living or owning property. Yet, San Miguel de Allende's charm is the cobblestone streets, delicious food, and the preservation of its 17th – 18th century architecture. Within the city of almost 150,000, there are families who have lived in the colonial town for as long as they could remember. While Mexico City and much of the world build sleek hotels with faster gigabyte downloads times, the internet connection at one of the luxury hotels is like driving on a Los Angeles freeway at rush hour: inch by inch, than stopping. That's its allure.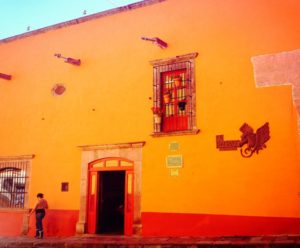 Much of the town, including El Jardin, the picturesque hub, is relatively unchanged. The facades of the building have been beaten on for more than three hundred years by the elements and drinkers of all persuasions, yet the bright yellow, orange, red and sometimes, Mexican blue are still vibrantly fresh. The majority of the city's homes open into an outdoor courtyard, fanning out to salas (rooms). It's all very formal and European, which is how San Miguel de Allende feels – old-fashioned without the stuffiness. Kids still play with sticks. Adults play chess or smoke cigarettes while taking their coffee in the parks.
Food shopping is a delicious adventure and the markets are the area's heart. Mexico's bounty in food, craftsmanship, and kindness is found at Mercado Ignacio Ramirez, located by the statue of founder General Ignacio Allende. One can find fresh handmade tortillas, carnitas to purchase by the pound, and cut fruit with a sprinkle of cayenne, as well as staples like toilet paper and cleaners. There are wagons full of dried and fresh peppers, freshly slaughtered pork and chickens, and stalls where women are making tamales and hand-loomed clothing. Wander. Get lost. Eating lunch will set a couple back a whopping three bucks.
Chef and owner Azucena Tovar, of Scottsdale's Los Sombreros, grew up in San Miguel de Allende with eleven brothers and sisters, says, "It was such a privilege to be part of the town. Riding a horse on Mexican Independence Day, twirling herbs on Good Friday. There were so many things to participate in San Miguel, it was a full-time job."
Breakfast: El Pegaso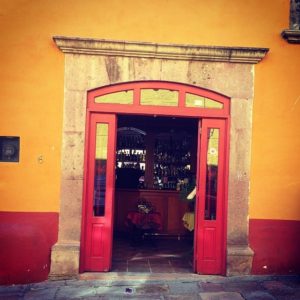 Sitting on the corner of a busy cobblestoned intersection, one wants to bypass the place. It seems a little too American, too whitewashed underneath the south of the border orange and yellow. However, as norteamericano as it is, the food is good, with excellent moles and salsas, cacti salads that are palatable for food tourists, yet easy for the non-adventurous as well. It was the first place I had eaten Mexican "escamole," or ant larvae, an Aztec delicacy.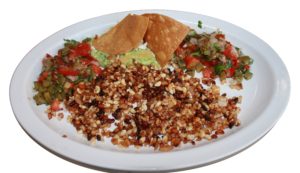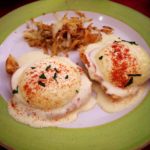 Suggestions: Chilaquiles con Huevos are spicy and warm. The totopos are served with a guajillo sauce and topped with eggs anyway you want them. I preferred poached. Also, this was the first place I had eaten Aztec caviar – ant larvae. A Mexican delicacy as reflected in the high price, my friend Penny and I shared a plate. It was slightly nutty and crunchy, with the taste of cottage cheese. Eaten with some guacamole and tortillas, it was delicious.
Address: Corregidora 6, Centro 37700 San Miguel de Allende, GTO. Mexico
Phone: + 52 415 156 7611
Website: https://www.facebook.com/elpegasosma/
Hours: Thursday – Tuesday, 8:30am – – 10:00pm. Closed Wednesdays
Lunch: Mercado Ignacio Ramirez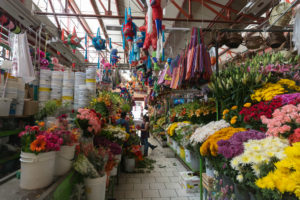 The central market of San Miguel de Allende, for both gringos and natives . Pick-up some freshly made tortillas and some roasted carnitas, sit at one of the parks and go at it.
Suggestions: See above. You can also grab some tamales which have been freshly made.
Address: Colegio, 37700 San Miguel de Allende, Gto, Mexico
Phone: +52 415 154 4011
Hours: Seven days a week, 8:00am – 6:30pm
Cocktails: Casa de Sierra Nevada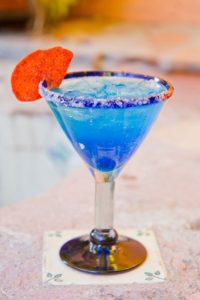 A few blocks up from the El Jardin is Casa de Sierra Nevada, the legendary hotel, located in four separate buildings that were all former mansions. It's an unusual hotel because there isn't a main lobby. There are two restaurants located a quarter of a mile away from each other, while the spa is a small house. Many of the Mexican presidents have vacationed here, including Vincente Fox and Miguel de la Madrid. Built in the late 17th century, there is nothing like the property. There are newer places in town to lay your weary head, but none quite as romantic and as scenic. Have a glass of tequila on the rocks at The Blue Bar with its soaring ceilings, azul-colored walls, and wooden tables. Although Hemingway never stayed here, it has that presence, like Venice's Harry Bar.
Suggestions: Tequila on the rocks. It's the drink of choice for many Mexicans or a margarita but don't ask for it frozen.
Address: Hospicio 35, San Miguel de Allende, GTO, Mexico
Website: http://www.belmond.com/casa-de-sierra-nevada-san-miguel-de-allende/
Hours: Open daily.
Dinner: The Restaurant
There have been many accolades heaped on the American expat and chef Danny Masterson, who moved to San Miguel in 2005 for a simpler form of life. He's brought an international flavor to the dining scene in the colonial town by taking it out of the resorts. It's not Mexican food, although it is made in Mexico. Masterson's food has elements of French technique using local farm ingredients, such as cheeses and produce. It's a must if you are going to eat in San Miguel de Allende, but expect a leisurely dinner. Your meal could last from opening to closing – which is a very good thing.
Suggestions: Personally, I like the food where he has touches of Mexican, with American and maybe a little French, Japanese, or Argentinian. The menu changes often – not like El Pegaso – so it would be foolish to recommend something.
Address: Solano 16, Centro, 37700 San Miguel de Allende, Gto., Mexico
Website: www.therestaurantsanmiguel.com
Hours: Sunday, Tuesday – Wednesday, 12:00pm – 10:00pm. Thursday – Saturday, 12:00pm – 11:00am.
Where to stay: Casa de Sierra Nevada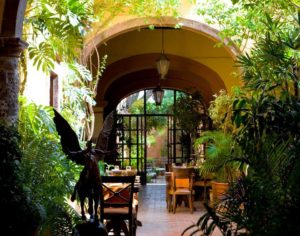 It's not a typical hotel, since the property is spread out over four buildings. It's kind of like getting four separate experiences. It's what gives it a uniqueness. As far as luxury hotels go, it has the spa, the pool, the restaurants, and the turndown service, but you half expect Zorro to come riding up to save the day. Located in the city center, the property is steeped in romance and magic.
Learn more: http://www.belmond.com/casa-de-sierra-nevada-san-miguel-de-allende/
The end. Go eat.