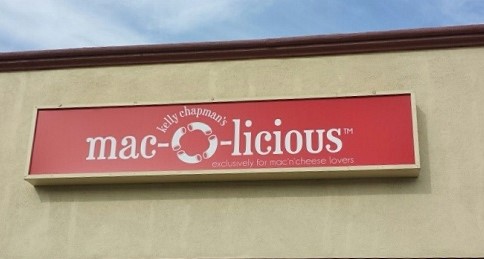 Chef Kelly Chapman is a rare find in the culinary world. Her Macolicious, a restaurant serving up the comfort of macaroni and cheese, located in Studio City, California is from the heart. She has an earnestness not seen in the restaurant industry showcasing "paying-it-forward", honoring recipes from her elders and good old-fashioned, taste-bud loving cooking. Chapman's pasta and cheese started off as a food truck which road-tripped throughout the Los Angeles, Santa Monica and San Fernando Valley before becoming a brick-and-mortar in September 2014. Currently, her menu features over 12 different variations of macaroni and cheese, all of it baked with it's base being a sharp cheddar. (" …although The Dreamy Creamy Mac is prepared stove top because that's the way kids like it".) There are fancy versions such as "Frous Frous"  which is made with blue crab;  "5 Cheeses" which includes Asiago, Fontina, Gruyere, Parmesan and cheddar and "American Mac" which combines asparagus and bacon two of Chapman's favorite ingredients. Some of the proceeds of her restaurant goes to Kelly Chapman's Ministries Mobile Pantry which has fed over 20,000 people in her hometown of Cleveland, Ohio including low-income families, battered women and single mothers.
How long have you been cooking?   Since I was 7 years old making breakfast pancakes with Mom.
What is your favorite food to cook?  Macaroni and cheese of course!
What do you always have in your fridge at home?   Cheese, blackberries, raspberries and pecans
What do you cook at home?  Bacon, eggs, pancakes and cheese grits
What marked characteristic do you love in a customer?  They appreciate the little details, like our pillows, the grass, the mac'n'cheese covered lamps or the noodle knobs in the bathroom.
What marked characteristic do you find unappealing in a customer?  Cheap and uninformed.  They don't know the difference between "cheese" and "cream", or "fresh squeezed juice" and "bottled fresh squeezed".  Even worse?  The customer who is miserable.  They arrive miserable and want to make everyone else suffer.
Tupperware, Rubbermaid, or Pyrex?  Pyrex all day long because it cleans easily, and withstands various temperatures.
Beer, wine or cocktail?  Wine because it tastes great in a glass or in your food.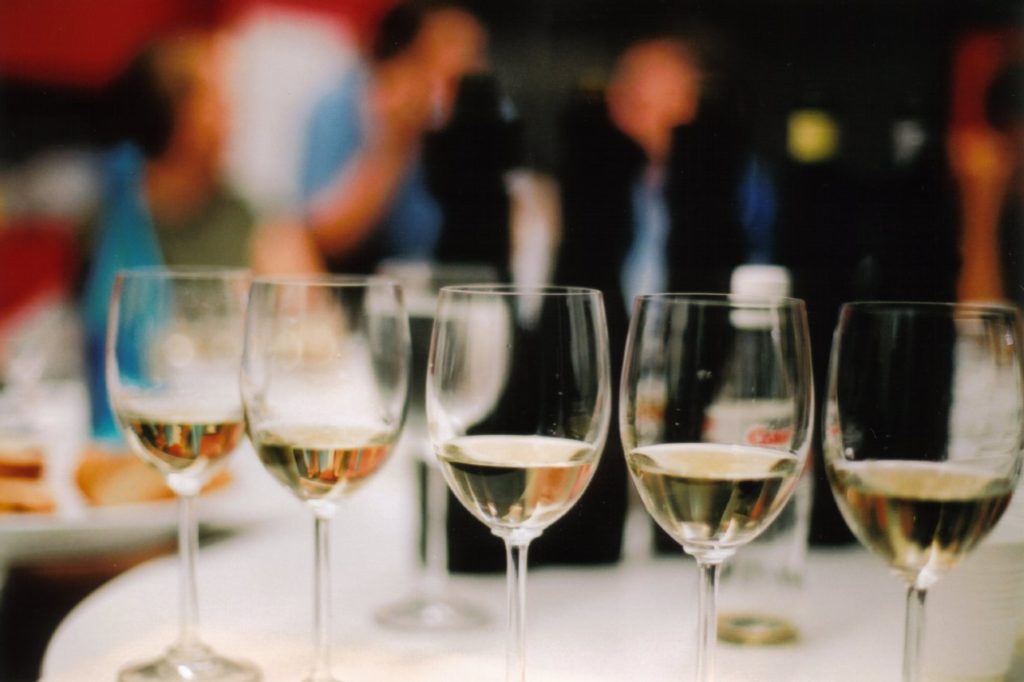 Your favorite cookbook author?   My late stepmother introduced me to Norma Jean and Carole Darden, Authors of Spoonbread and Strawberry Wine.
Your favorite kitchen tool?  A fork and knife so I can eat; second, my Crofton electric wine bottle opener.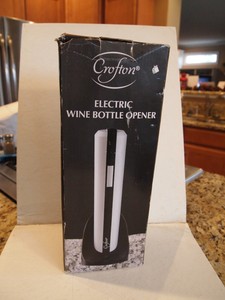 Your favorite ingredient?  I put cheese on everything.
Your least favorite ingredient?  Curry.
Least favorite thing to do in a kitchen?  Grate cheese.
Favorite types of cuisine to cook? Southern cuisine, soul food or Italian.
Beef, chicken, pork or tofu?  Eat Right for your Blood Type says a B- needs red meat.  #lovebutton
Favorite vegetable?  Asparagus but I just heard that it makes your pee a bit stinky.  Oh well…
Chef you most admire?  First, my mom and second, B. Smith.
Food you like the most to eat?  Cheesy baked potato skins.
Food you dislike the most? Any type of fish.
How many tattoos? And if so, how many are of food?  None, but if I did you would see 4 noodles at the nape of my neck with the words #maclove.
Kelly Chapman's Breakfast Casserole
Ingredients:
1 pound of Hot Sausage
8 slices of bread
4 cups of Sharp Cheddar Cheese
1/2 Teaspoon Dry Mustard
5 Eggs
2 cups milk
1 can evaporated milk
1 can mushroom soup
Layer in an baking dish starting with the bottom layer:
8 slices of bread – cubed
2 cups of sharp cheddar cheese
1 pound of sausage cooked and drained
Second layer
1/2 teaspoon dry mustard
5 eggs (beaten)
2 cups of milk
Third layer
1 can of mushroom soup mixed with 1 can of evaporated milk
Forth layer:
2 cups of sharp cheddar cheese
Bake at 300 for 1 1/2 hours. Cut into squares.  Serve with fresh fruit, Cheese Grits, and banana bread or a muffin.
Extra: Freeze squares in individual sandwich bags placed in one large freezer bag.  Thaw overnight and broil for 5 minutes.  If you must microwave — you can.
-The End. Go Eat. –