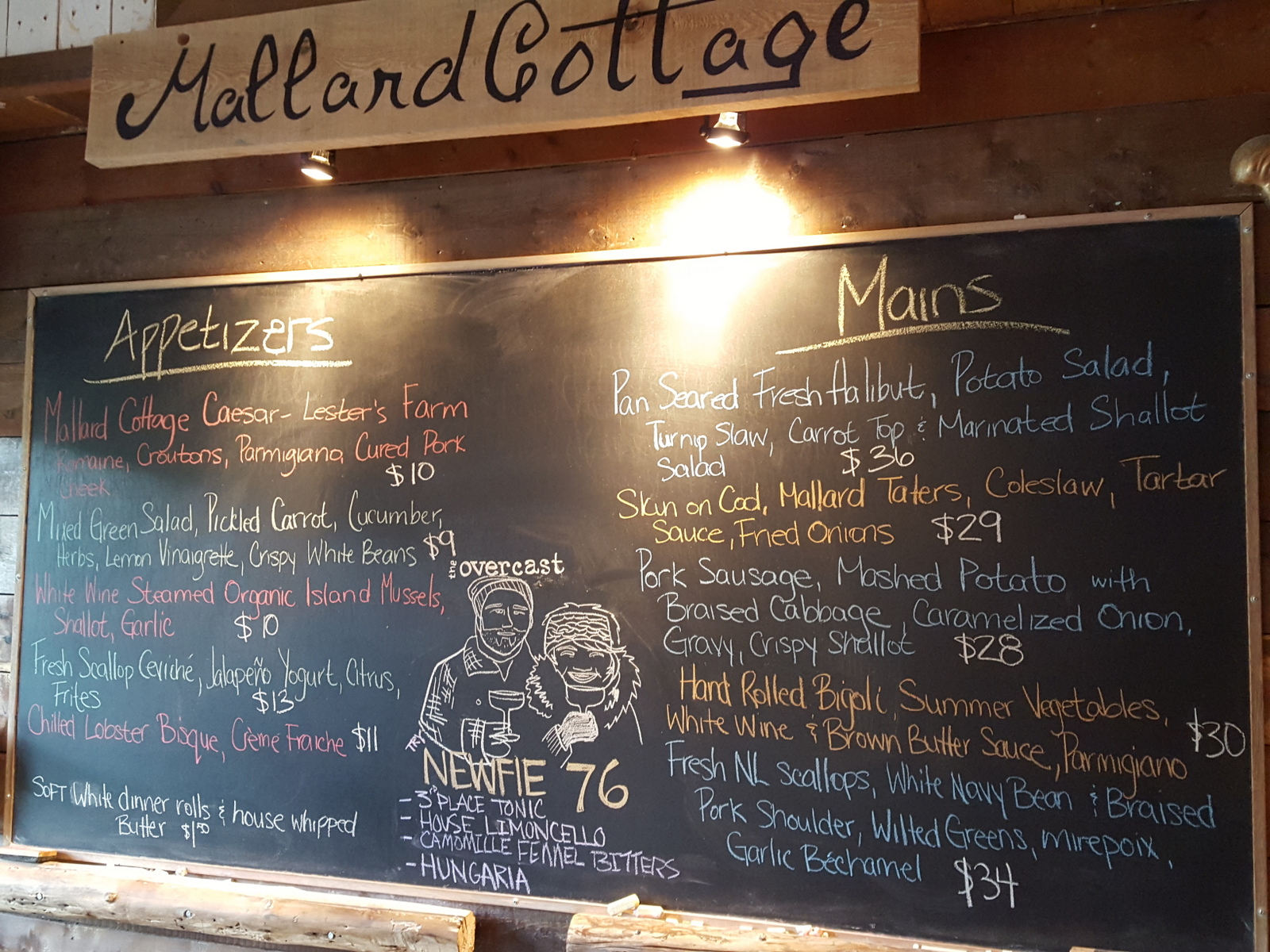 What a year this has been! It started last December, when I was one of the top travel bloggers in the world to visit the White House for a special summit on Study Abroad and Global Citizenship. There was plenty of great food in DC (food trucks!  and on the way, Cleveland's Westside Market!) – a fantastic prelude to this year.
2015 heralded many trips, including a trip to Turkey in May, with Turkish Airlines, weekends at our cottage in northern Michigan (with grilled meats and fresh tomatoes), an epic Canadian road trip – driving from Kalamazoo, Michigan all the way to St. John's, Newfoundland!, forays into Ohio and over to Stratford, Ontario, and circling back to a cozy Thanksgiving with family that live close by. Here are the highlights. I think you'll notice that the underlying theme is friends and family – because who else do we want to share meals with?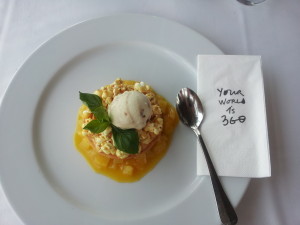 Whilst in Turkey, I had many memorable meals (because, after all, Turkey is known for its delicious cuisine!). From the huge, dripping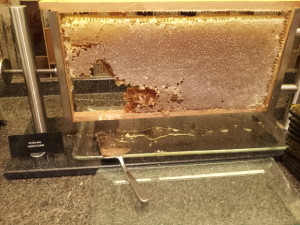 honeycomb on our breakfast buffet to freshly baked simits slathered with nutella to roasted chestnuts and corn on the cob to Turkish tea and coffee and freshly squeezed strawberry juice, we did not go hungry. I loved the meals of fresh fish, yogurts, and grilled meats, but the highlight for me was at 360 Istanbul, a rooftop restaurant that served traditional Turkish cuisine with modern twists. I had the kebabs, and a gorgeous salad, but the highlight was the dessert – a creme brulee with mango sauce, salted caramel popcorn, and a nutty caramel ice cream. It was a melange of every taste you can imagine – sweet, salty, umami, smooth, crunchy, syrupy, icy, warm. The view was pure Istanbul, wide-ranging and gorgeous; the company was delightful.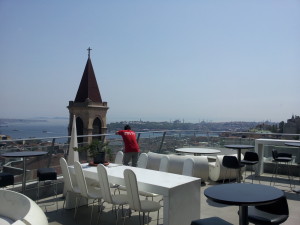 Toronto hit my 2015 best food list because of our lunch at America Restaurant, by Oliver & Bonacini Restaurants, located on the 31st floor of the Trump International Hotel and Tower. Our daughter enjoyed a cauliflower macaroni and cheese that she said was the best she'd ever had; Ed had a delicious Wellington beef burger with brisket, slaw, and artisanal bun. I had the speckled trout tartine – this genius dish consisted of grilled piece of house made sourdough bread, with French remoulade sauce, daisy capers and elderberries and leafy greens, finished with pieces of sous vide smoked speckled trout, served rare. This dish? It is one of the best things I have ever eaten – the crunch of the bread combined with the creaminess of the trout and remoulade, and the fresh and pickled accoutrements – it was perfect. We enjoyed a great view, lovely art, and excellent company, including a new friend that felt like family.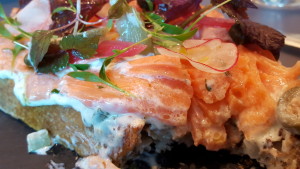 Newfoundland
St. John's gets a three-fer for the nod for favorites, with a plus. The plus is an event we went to on our very first night on the Rock – Food Day Canada. There were chefs from Newfoundland, as well as from all over Canada, each showcasing the best of their restaurants and regions. I can't even begin to say how great the food here was, but I will say that I have built a healthy respect for the chefs, farmers, and producers that work within the island and the weather to create such imaginative, delicious food. (Interviews to come!) Also, please note that while I have many favorite restaurants in St. John's, I've focused on fine dining for this 2015 roundup.
Tavola
Tavola, a small Mediterranean bistro, is located downtown. What the unassuming facade hides is a treasure within. The food, mostly small plates, is a mix of Mediterranean and local. Take, for instance, a dish I'd sampled at Food Day Canada and was delighted to find on the menu: BBQ Smoked pork shoulder with Newfoundland Molasses Baked Beans, a roll of crispy chicarron, and a swoosh of arugula puree.
Now, let me tell you why this is so amazing. First, the Rock is known for its baked beans. And, as a midwesterner, I can attest to the nourishing properties of baked beans, especially in the cold winters, but also for fun in the summer. These baked beans? The absolute best I've ever eaten. A humble dish, elevated to the stars. Now, I must mention (because my brother is a firefighter, and you know how they love food and work hard on bbq dishes) the bbq smoked pork shoulder. There were crispy bits. The kind you long for, covet when someone else is pulling the pork, snitch when you're pulling the pork, guard with a fork when there are poachers about. LOTS of crispy bits. Any restaurant that serves this? Immediately in my favorites list. Tavola on that list? CHECK.
The second reason why I love Tavola? It's owned by Great Big Sea musician Bob Hallett. I was lucky enough to dine with him that day, and hear stories of growing up in Newfoundland, fish, halibut (did you know they are enormous?), community, and bringing the meals he loved while touring home. It isn't often you dine with a famous musician – even less so, I'd imagine, one that is so down to earth, friendly, and welcoming.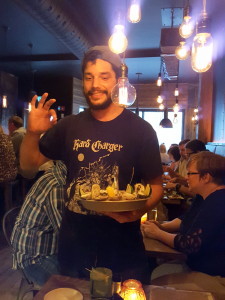 Adelaide Oyster House
While this happening restaurant is somewhat loud and a bit hip for this mama, I have to say that not only was the service incredible, but the food was extraordinary. Adelaide Oyster House has won many awards – and in one visit, you can see why. I had the kale salad (don't hate – it was sooooo good!); we also ordered oysters (of course), fancy cocktails, fish tacos, charcuterie with olives, and a birthday cake/dessert plate that needed to be tripled. By the end of the evening, we'd danced in our seats (and out of them) to the fantastically curated dance music, made new friends with our servers and chefs, and cemented friendships over food – the best way, isn't it?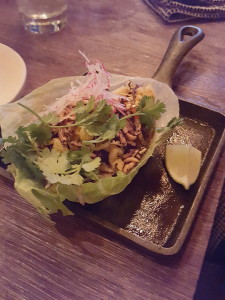 Mallard Cottage
Chef Todd Perrin of Mallard Cottage has not only restored an historic cottage in Quidi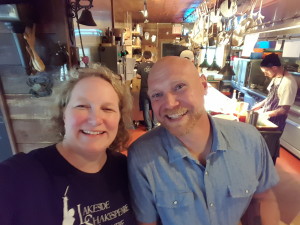 Vidi Village, but has brought back traditional Newfoundland cuisine – with a twist. There's an herb garden outside, and across the alley, another garden. The fish is freshly caught, and on Sunday brunch, there's a $10 CAKE TABLE.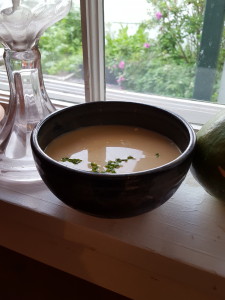 Now that alone should do it for you, but let me tempt you with other things we ordered at our table, including a fresh Caesar salad with cured pork cheek and piled high with thinly grated parmesan, a fresh scallop ceviche, a chilled lobster bisque that was the best soup I've EVER EATEN, fresh halibut, cod, fresh Newfoundland scallops, and a dessert assortment that should be on everyone's bucket list.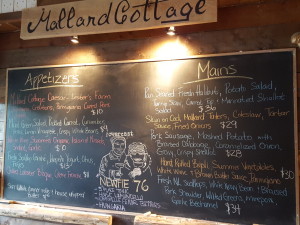 New Brunswick
New Brunswick, Canada, was a complete surprise. I had no idea of the fresh seafood along the Acadian coast, the locally sourced food, the creative cuisine, the beauty of the landscapes, and the rich cultural heritage. My best meal here was in Miramichi, at 1809 Restaurant, along the Miramichi River. Yes, I loved it so much that I interviewed Chef Jesse MacDonald for i8tonite.
The seafood chowder was the best I've ever had – even with daily seafood chowder eating in Ireland – and my stuffed haddock
filet was divine. We dined out on the deck at sunset, enjoying the ambience, company, and delicious food. Our time in Miramichi was too short, but filled with great meals, excellent company, interesting conversations about place and food, and a warmth that the Rodd Miramichi so beautifully filled in our travels.
Montreal
Montreal gets two best food nominations – and I know that if we were there longer, it would have been many more. Another reason to go back…
Oh! Dumplings
Let me tell you how much we love dumplings. Wait, it can't fit into this very small paragraph. Let's just say top 3 foods our family loves. So when we were in Montreal, a visit to Chinatown was a must. We'd had great dumplings in Toronto, but not SUPER GREAT dumplings. Canada needed to step up to the plate and bat some excellent dumplings our way.
Meandering through Montreal's Chinatown almost seemed sacrilegious – why weren't we getting Montreal smoked meat? The lure of the dumpling, I answer. We found Oh! Dumplings, right next to a square where a hundred people or so were dancing. It was a sign. We ordered some of the 12 types of dumplings here, and then the scallion pancake, because the table next to us kept ordering more of them. Well, it's a good thing the dumpling ladies were fast at making the fresh, juicy dumplings. Everyone left happy, including we three. Canada's dumpling reputation was restored.
Breakfast at the Fairmont Queen Elizabeth
Often, hotel breakfasts are meh. Cold cereal, hard apples, gross coffee. The Fairmont Queen Elizabeth changed all that with their luxurious breakfast buffet. Now, the thing that enticed me most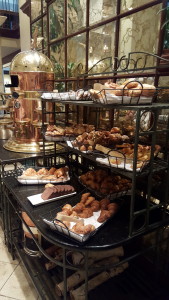 was the bread station. LOOK AT THESE GEMS! But if you didn't want to carb out, there were several kinds of yogurt, an array of cut fruit (11 bowls!), pitchers upon pitchers of fresh squeezed juices of all kinds, and the spacious hot bar. Here, you could get a made to order omelette – or 3 other kinds of eggs, several kinds of sausages, plenty of bacon, french toast, crepes with a brown sugar glaze, several kinds of breakfast potatoes, and, my favorite, a European-style array of many sliced meats and even more gourmet cheeses. The coffee was delicious, the environment was beautiful and elegant, and the service, well, these waiters know their stuff – and are funny, to boot. We fueled up here and were satisfied until dinner. It was the perfect start to every day in Montreal.
Guild House
Closer to home (in Columbus, Ohio), we enjoyed an incredible meal at Guild House. One of the Cameron Mitchell Group restaurants, this new restaurant is worth visiting. We loved it so much that we interviewed Chef Patrick Hofer for the Chef's Questionnaire here at i8tonite.
The restaurant is beautiful, has outstanding talent in the kitchen, and sources locally and organically when possible. As the Guild House notes on the menu, "There's a lot of love on every plate." We had extraordinary appetizers (be sure to get the cheese plate with house made crackers and local sourdough toast), entrees (Lillie said that lasagna was a masterpiece, and the best lasagna she'd ever had – and she's a lasagna connoisseur), non-alcoholic shrub beverages (swoon), and desserts. My favorite was the toast with burrata, avocado, pickled red onion, and salsa verde.
OR the Prime rib cap, sweet onion relish, Pointe Reyes blue cheese, mustard vinaigrette. Let's be honest – you can't go wrong with anything on this menu. It also features in my mind as a top pick because it was here that our teen daughter announced that she was a gourmet cuisine aficionado. Now, while I've known this for years, it was this restaurant that sharpened her instincts for dissecting a menu, picking out the bits that attract you, and chatting with the waiters and chef to learn more.
Closer than Newfoundland, a visit to Stratford, Canada taught me a great deal about this well known theatre town. There is so much going on here with the food scene that I can't wait to go back and eat. Every meal was a treat, and much of it is locally sourced. One of my favorite meals was our lunch at Mercer Hall Inn.
The meal was outstanding – truly, some of the most clean and fresh tasting food I've had in a long time. We went back into the kitchen with Chef Ryan O'Donnell – and saw some of the ingredients he was working with, including freshly baked bread, wild rice crackers, and gorgeous, colorful vegetables straight from local growers. He's an artist, with a full palette of organic, local food to create with – and an instructor at the Stratford Chef School. Mercer Hall also features tea from Tea Leaves – home of Canada's first Tea Sommelier, Karen Hartwick – a genius at delicious, enriching teas.

Thanksgiving was special. I loved it for the family, for cooking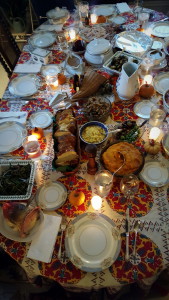 together with my mom and aunt and daughter, for the tablecloth and dishes and place cards we use every year, for the decorations that are familiar and the dishes that we tweak a bit each year (or not). It's the perfect combination of tradition and deliciousness, and is always a highlight of my year.
And the coffee:
We moved to Kalamazoo this spring, although I've lived here before and grew up a half hour away. I am so happy that there are many great coffeeshops in town, including Black Owl (purveyors of Kalamazoo Coffee, roasted out back), and Something's Brewing, home of delicious coffee and homemade cinnamon pop tarts. Yep.
When you think back to your favorite meals, what made them so great? For me, it's a combination of company and delicious food. Luckily, I have had plenty of both this year.
The End. Go Eat.