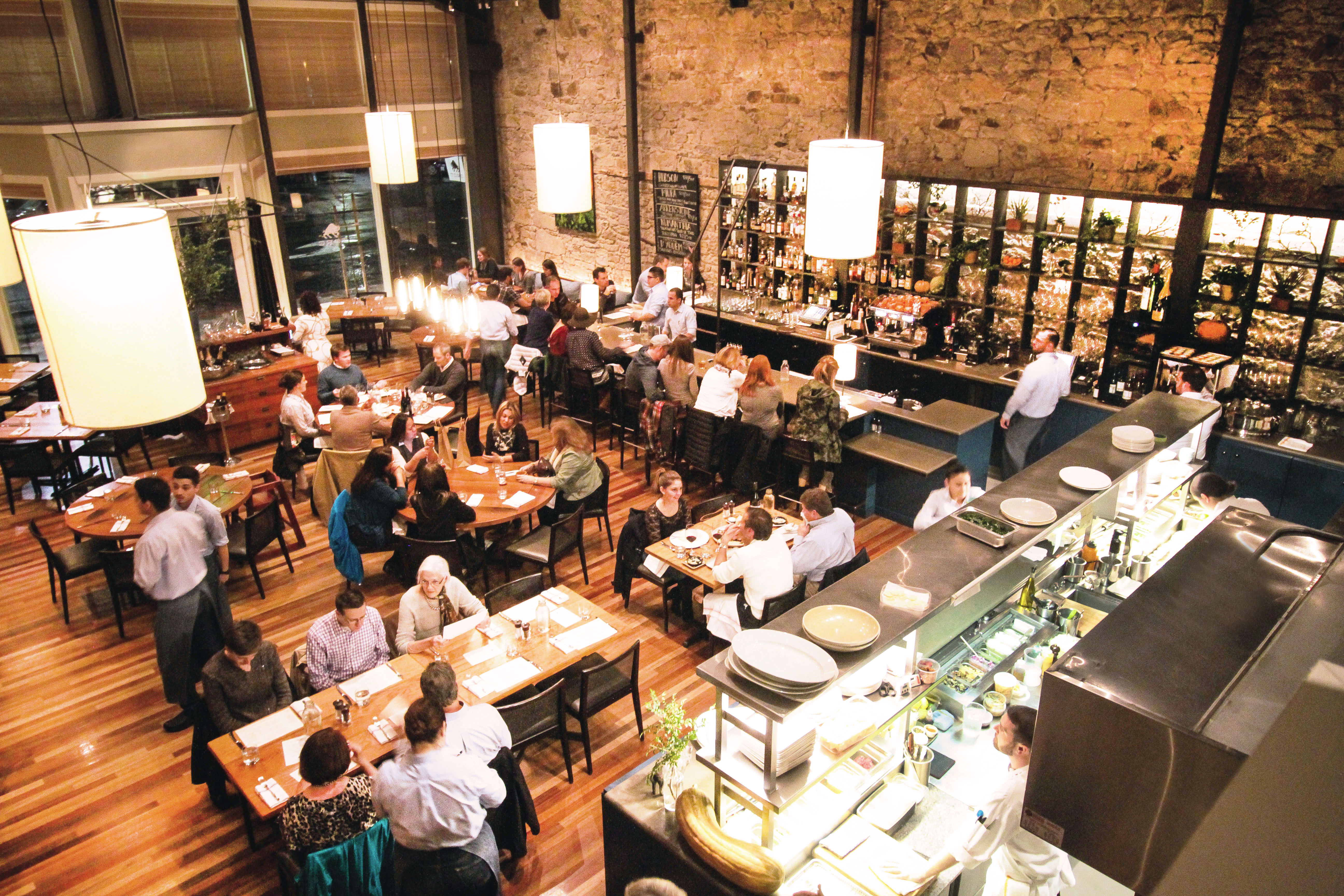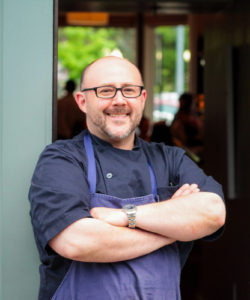 Sean O'Toole, the chef/owner of critically acclaimed TORC in downtown Napa, developed a passion for locally farmed produce early on in his cooking career. Originally from Massachusetts, O'Toole has a broad understanding of global cuisines and techniques as well as a deep appreciation of locally sourced, artisanal foods.
Over the course of his cooking career, O'Toole cooked at San Francisco's Ritz Carlton hotel, Restaurant Maximin in France, and Tabla Restaurant and Café Boulud in New York City. He cooked as Sous Chef at San Francisco's Fifth Floor restaurant and Masa's, Chef de Cuisine at Alain Ducasse's Mix in Las Vegas, the Culinary Director of San Francisco's Mina Group, Executive Chef at Bardessono in Yountville, and Chef/Director of Kitchen Operations at San Francisco's Quince and Cotogna.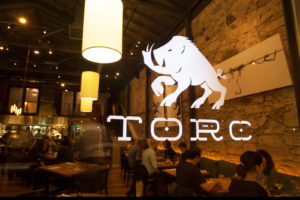 O'Toole is culinary focused on cooking with the region's bountiful selection of fresh products, forging longstanding relationships with the people that produce, forage, and glean them. His combination of experience, passion, and culinary skill define O'Toole's ingredient-driven cuisine at TORC — a very personal endeavor that reflects his family heritage, and the culinary influences and mentors that have shaped his career.
Chef's Questionnaire (with a nod to Proust):
What is your favorite food to cook?
Any
What do you always have in your fridge at home?
Straus greek yogurt
What do you cook at home?
Mostly meats and grilled vegetables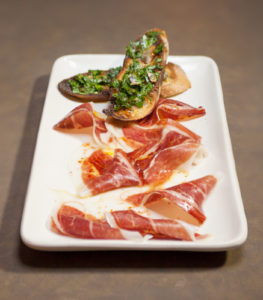 What marked characteristic do you love in a customer?
People who know what they want
What marked characteristic do you find unappealing in a customer?
Indecisiveness
Tupperware, Rubbermaid, or Pyrex?
Pyrex
Beer, wine, or cocktail?
In that order: beer, wine, cocktails
Your favorite cookbook author?
Currently David Thompson
Your favorite kitchen tool?
Microplane
Your favorite ingredient?
Any mushroom wild and foraged
Your least favorite ingredient?
Ripe papaya
Least favorite thing to do in a kitchen?
Direct unmotivated people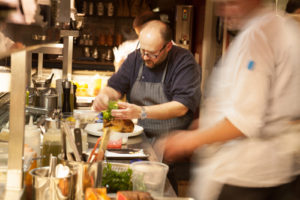 Favorite types of cuisine to cook?
French infused American
Beef, chicken, pork, or tofu?
Beef
Favorite vegetable?
Artichoke
Chef you most admire?
Currently Chef Jean-Francois Piège
Food you like the most to eat?
Chicken wings
Food you dislike the most?
Ripe papaya
How many tattoos? And if so, how many are of food?
One!
Recipe: Sumac and za'atar roasted chicken with roasted vegetables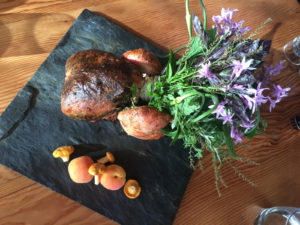 Recipe serves 4 people
Ingredients:
3 tablespoons butter
1 teaspoon finely chopped parsley
1 teaspoon ground sumac
2 teaspoons za'atar (Eastern Mediterranean spice blend containing thyme, cumin, sumac, and sesame seeds)
1 clove garlic, peeled and finely chopped
Finely grated zest of 1 lemon
1/4 teaspoon salt, plus more to taste
Freshly ground black pepper, to taste
1 2 1/2- to 3-pound chicken, wings and wishbone removed
Preheat the oven to 350° F. Soften 2 tablespoons of the butter to room temperature and combine with the parsley, sumac, za'atar, garlic, lemon zest, salt and pepper in a mixing bowl. Fill a small disposable piping bag (or plastic bag with a corner snipped off) with the mixture and reserve.
Place the piping bag under the skin at the top of the breast and squeeze the butter mixture under the skin. Using your hands, spread it out to cover the whole breast. With butchers twine, make a loop below the knee joints on the drumsticks. Pull the neck skin underneath the bird and tuck the drumettes. Using the twine looped around the legs, tie a knot.
Coat the outside of the chicken with the remaining tablespoon of soft butter, and season with salt and pepper. Place the chicken in a hot cast iron pan. Cook the chicken in the oven for 50 minutes, basting with the renderings every 10 minutes. Remove the chicken to rest and reserve the pan and the renderings to roast the vegetables.
Roasted vegetables:
1 piece fennel bulb, cut into quarters and cored
6 white pearl onions, peeled
6 small potatoes, cut lengthwise into quarters
Finely grated zest of 1 Meyer lemon
10 Taggiasca olives, pitted
1 teaspoon finely chopped parsley
Salt and freshly ground black pepper, to taste
Increase the oven temperature to 425° F. Toss the potatoes and fennel in the pan that was used to roast the chicken, so that they are coated with chicken renderings. (You may also choose to roast the vegetables in a clean pan, tossed in the renderings and additional butter or olive oil, if needed.) Roast for 15 minutes, then add the pearl onions and cook for an additional 10 minutes. Drain the excess renderings from the pan if necessary, then toss with the zest, olives and parsley. Season with salt and pepper to taste.
To serve, quarter the chicken and cut the legs in half, at the joint between the drumstick and thigh. Serve the chicken and vegetables together on individual plates, or pass family-style.
The End. Go Eat.