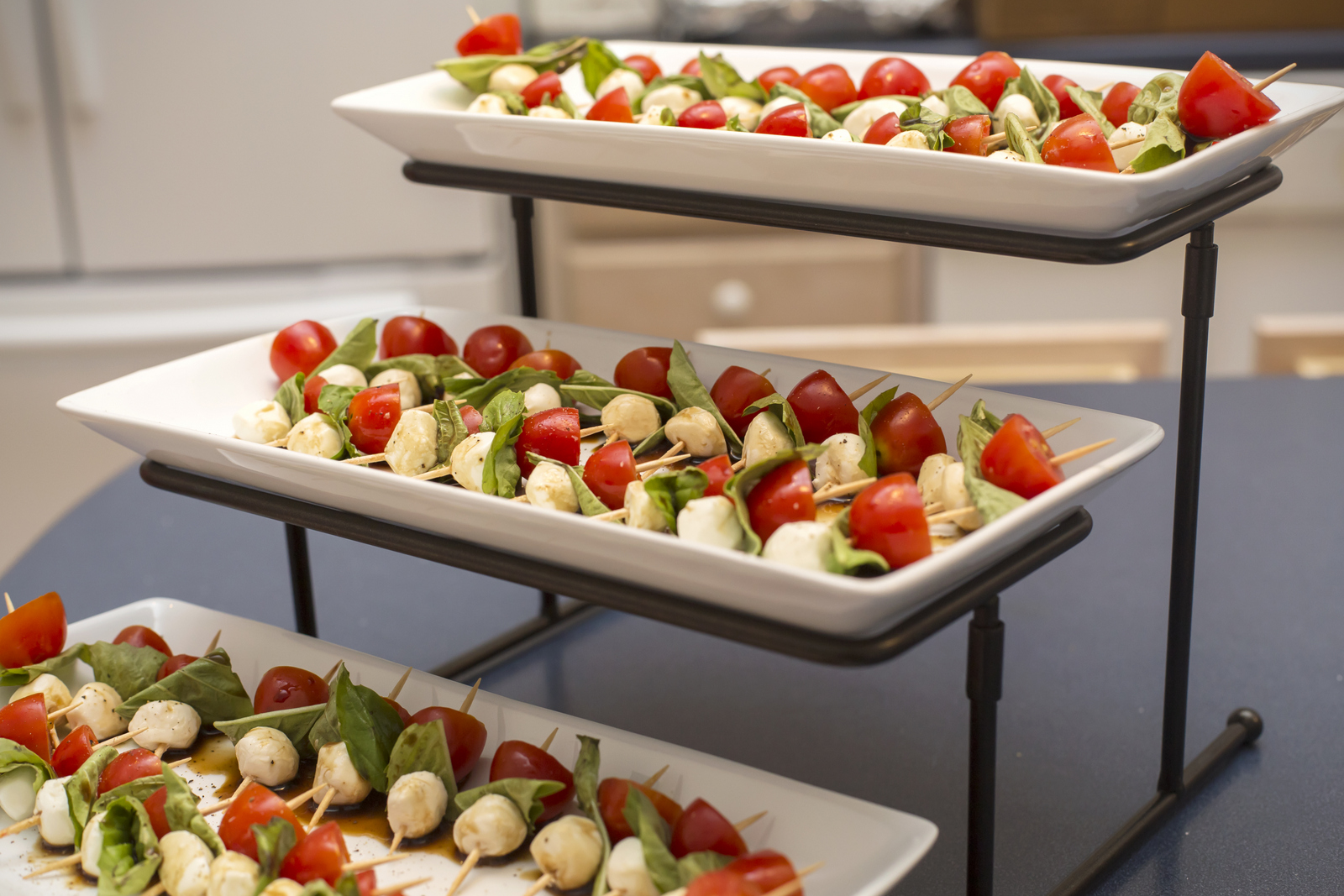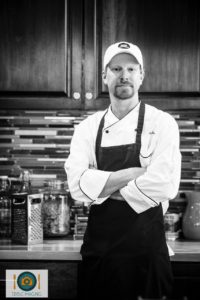 Chef David Pan was born and raised in Minneapolis, Minnesota – one of my favorite towns in the world! After graduating from Le Cordon Bleu Mendota Heights, he began his career at WA Frost in St. Paul with Chef Russell Kline. WA Frost, one of my favorite restaurants in the Twin Cities, is a leading culinary institution in the Midwest, winning multiple awards, including the "AAA" Tour book 3 Diamond Rating – they also have a great outdoor patio, FYI. Pan noted, when I expressed my joy at eating at Frost, that it was a great place to start! He said, "they have a great culinary vibe – everyone is there because they love to cook. There are hard core line cooks!"
He then moved on to the prestigious Minneapolis Club, one of the last invitation only clubs in the US, and his culinary skills were put to test cooking for the elite clientele. Pan spent his summers in Gustavus, Alaska working at The Gustavus Inn, a 2010 James Beard America's Classics Award Winner. There, he worked side by side with the chef – being a prep cook, gardening, washing dishes, driving a van, and learning how to do just about everything! Pan remarked, "It was the first time I'd been outside of my comfort zone – getting fish straight from the ocean, growing vegetables in a very short summer. It was eye-opening to work with vegetables straight out of the ground, and learn the difference between something processed. I now have a great appreciation for fresh veg – from seed to harvest. When I think of the fresh (and small!) strawberries there, they were so potent and delicious. It changes how you think of foods."
Pan moved to the Gulf Coast in 2013, and had the honor of working for Chef Bill Briand of Fishers Orange Beach as well as working for Eric Beech of Brick and Spoon. He worked very long days for 14 months, and then made a big life decision. In 2015, he and his wife launched Orange Beach Concierge, one of the only private dining services in the Orange Beach area. He said that there is a big fear to step out on your own, and lose the stability of a full-time job.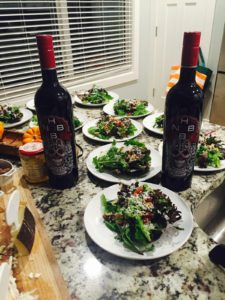 However, he's doing many private events, and loving it. From private chef work to themed weddings (a recent Greek-themed wedding saw him making gyros meat from scratch, as well as kebabs, hummus, tabbouli, and every kind of traditional Greek food – and they loved it) and smaller events. When he described his menus, well, I started thinking about a trip down south. He's very talented – and creative. His kitchen at Orange Beach Concierge specializes in locally sourced, organic and sustainable ingredients whenever possible – and that that healthy dining should and CAN BE convenient – as well as affordable.
I asked (as a former Minnesotan myself) what changed about his cooking, when he moved south. He laughed, and said he couldn't help but be influenced by the South! A man after my own travel heart, he said that "one of the greatest parts of traveling and cooking is that you are influenced by that area, and you take it with you in your education and life experience. I never want to stop – I always want to travel and eat and learn as much as I can about foods (especially locally sourced) and different places."
I also queried him about what new foods he loves, living down south. Don't be surprised that he answered fresh seafood, especially  oysters. He shared how delicate they are, and how sensitive they are to the environment that they grow in. Pan also noted that with the longer growing season (than Alaska, for sure, but also Minnesota), the agricultural environment in Alabama is abundant and great. The corn is amazing, and there is definitely a bbq scene (I laughed when he said that chefs "have to be on your game because many bbq critics will let you know if you know how to cook pork or not. I passed the pork test…").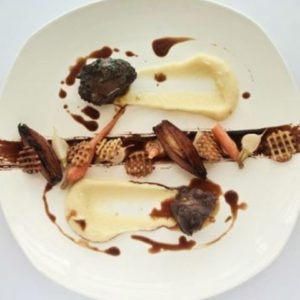 Pan earned the Flavor Award at the Wharf Uncorked Food & Wine Festival in Orange Beach. His style is traditional French cooking for current times; his winning dish was a Boeuf Bourguignon with Roasted Garlic Pomme Purée. Held in mid-September, the three day event combined tastings of delicious food and tantalizing wines, live entertainment, a pinch of southern flare, and a dash of Gulf Coast hospitality.
Chef Pan is relatively new to the coast but his culinary impact is already well known by his peers. His new storefront (a commercial kitchen, located at The Wharf), is available by appointment only for events, private chef table dinners, and more. Did you know that the Orange Beach area has about 5,000 year-round denizens, but over 6 million people visit from Memorial Day to Labor Day? That's some kind of crazy tourist season (imagine private cheffing during the busy season!), and also influences his cooking the rest of the year, he noted. I expect we'll hear much more about this innovatibve, interesting chef, who cares deeply for his fellow cooks, as well as his (lucky!) clientele.
Chef's Questionnaire (with a nod to Proust):
How long have you been cooking?
16 years
What is your favorite food to cook?
Roasting and brining proteins
What do you always have in your fridge at home?
Butter, cream, and Wickles pickles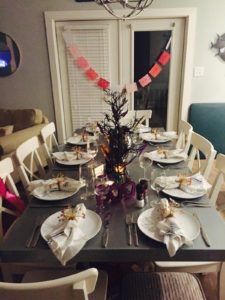 What do you cook at home?
Ramen – I use the noodles to make sticky noodles…never use the packet
What marked characteristic do you love in a customer?
Willingness to be open and try new foods
What marked characteristic do you find unappealing in a customer?
Taking issue with others without bringing it to me first. I can make anyone more pleased if I know there is an issue
Tupperware, Rubbermaid, or Pyrex?
Rubbermaid
Beer, wine, or cocktail?
Cocktail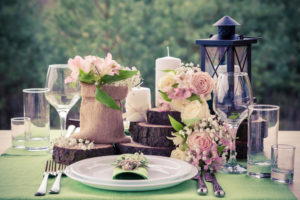 Your favorite cookbook author?
Thomas Keller
Your favorite kitchen tool?
My tongs
Your favorite ingredient?
Kosher salt
Your least favorite ingredient?
Bouillon
Least favorite thing to do in a kitchen?
Peel potatoes – I am allergic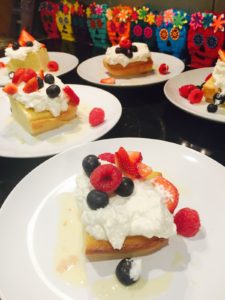 Favorite types of cuisine to cook?
French, Mediterranean, and Vietnamese
Beef, chicken, pork, or tofu?
Pork (Bacon)
Favorite vegetable?
Carrots
Chef you most admire?
Francis Mallman
Food you like the most to eat?
Pizza
Food you dislike the most?
Whole olives
How many tattoos? And if so, how many are of food?
None, not sure if I will ever go there.
Recipe: Chargrilled Oysters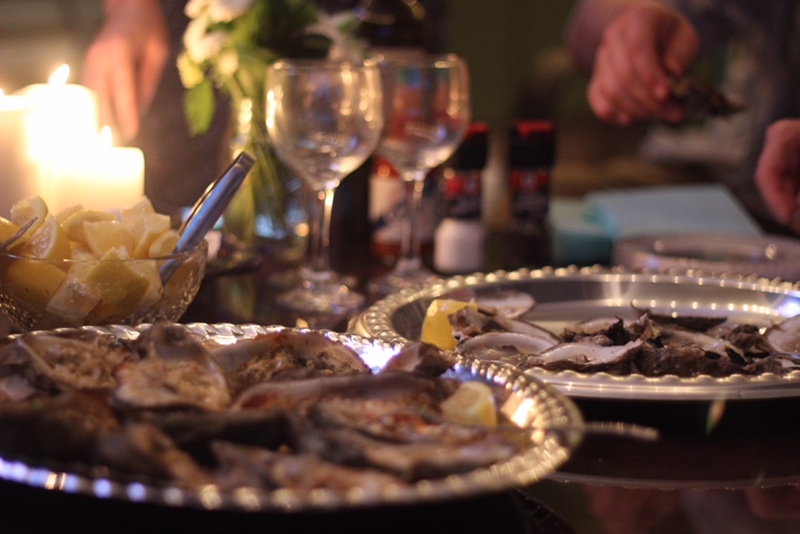 1 lb butter room temperature
1 large shallot minced
4 garlic cloves minced
1 1/2 fresh lemons squeezed
2 tbsp creole seasoning
1 tbsp fresh thyme chopped
2 tbsp fresh parsley chopped
Hot sauce to taste
Worchestershire sauce, to taste
1/2 cup Parmesan shredded
24 oysters shucked, toss top shell
French bread crostini or favorite saltine crackers to complement
Directions:
Fire grill
Reach 500 degrees and hold
Combine all ingredients except oysters in KitchenAid and mix
1 tbsp of mixture on shucked oyster
Place oysters on grill
Cook for 4 minutes, lid closed
Remove from grill
Squeeze fresh lemon juice on each oyster and serve and enjoy!
– The End. Go Eat. –