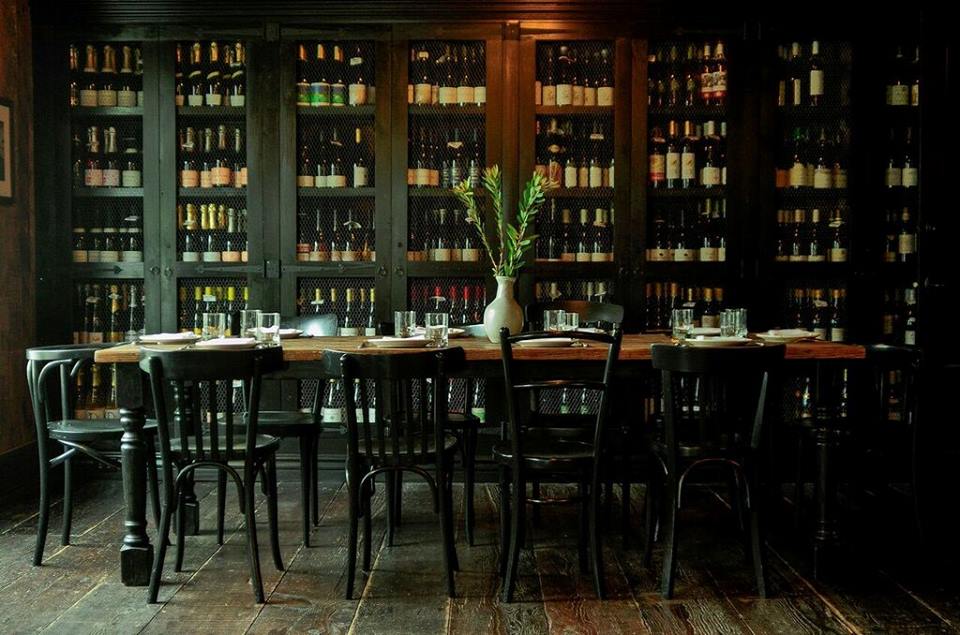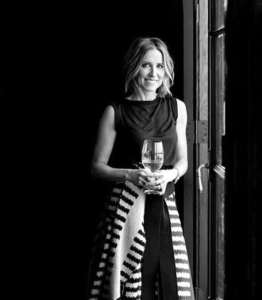 Thanks to the entertainment industry, the City of Los Angeles creates opportunities arguably better than most cities in the United States. Case in point is the The Lucques Group, headed by chef Suzanne Goin and her business partner Caroline Styne, who has been the sommelier and wine director for the company since its inception.
A scant 20 years ago, there still weren't many women who owned restaurants. Of course, Josie La Blach had her eponymous Santa Monica eatery. We also can't forget the Border Grill ladies, Mary Sue Milliken and Susan Feininger. Nancy Silverton was baking bread and scones at La Brea Bakery, and Joan McNamara, a caterer turned restaurateur, are about a few of the holdovers from the previous century.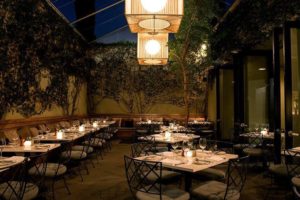 Started in 1998, the now legendary Lucques was a success cementing at least the future of the two young women at the helm, Goin, in front of the stove, and Styne, managing the business and front of house and beverage direction.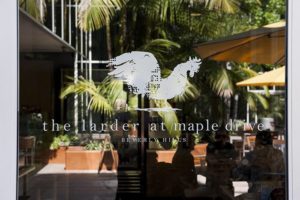 Former Los Angeles Times critic S. Irene Virbilia noted in her 2009 review of their Brentwood Larder, "Styne and Goin are the food world's equivalent of Lerner and Loewe or Leiber and Stoller. Everything they do just seems to work effortlessly. The two share a certain sensibility and aesthetic. At any of their restaurants, there's a sense of comfort and sensuality, contemporary rustic cuisine and warm but crisp service, and enticing environment. But most of all, they each have a strong sense of place."
Ms. Styne, along with Ms. Goin, are native Angelenos, which is as hard to find as needle in a haystack. Both exude the clean living of a California life, but Ms. Styne was the epitome of West Coast style at a recent Hollywood Bowl media event. She appeared nonplussed by the media attention around her and her partner. In LA style, she smiled for the camera in a black and white herringbone frock perfect for the chill air on the stage of the arena. A glass of white swirled in her hand as the lightbulbs burst; she looked elegant and fit.
In her blog, Styne on Wine, she noted, "At my home, I played the role of wine steward and service captain. I would set the table, open the bottles of Bordeaux and pour wine for my guests throughout dinner."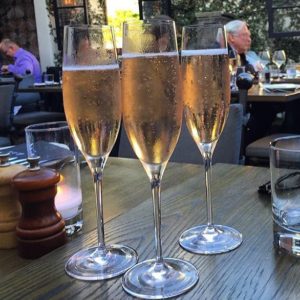 Now as part owner of one of the most thriving restaurant businesses in Los Angeles, with not one but five restaurants, a James Beard nominee, and catering for the Hollywood Bowl, Styne is a quintessential L.A. person living out their California dream in food and wine!
Questionnaire (with a nod to Proust):
What is your favorite food to cook at home?
I'm the vegetable and grain cook in our home. My husband does the grilling because I'm the least comfortable with that. I love roasting or sautéing vegetables, making salsas and other yummy sauces to spoon over them.
What do you always have in your fridge at home?
We always have Greek yogurt, olives, an array of cheeses, and wine!
What marked characteristic do you love in a person with whom you are sharing a meal?
I love sharing a meal with people who love food and like trying new things. I don't necessarily need to discuss each morsel and aspect of the food to death, but I like to know that I'm with someone who appreciates food and the art of cooking.
What marked characteristic do you find unappealing in a person with whom you are sharing a meal?
I don't love eating with people who are uber picky or don't love or appreciate food. It makes me feel uptight and uncomfortable. I'd rather just meet that person for coffee.
Beer, wine, or cocktail?
There is a time and place for all three, but usually cocktails and wine.
Your favorite cookbook author?
Suzanne Goin
Your favorite kitchen or bar tool?
Breville Citrus juicer
Favorite types of cuisine to cook?
Indian and Mediterranean
Beef, chicken, pork, seafood, or tofu?
Chicken and seafood…love pork, too
Favorite vegetable?
Romanesco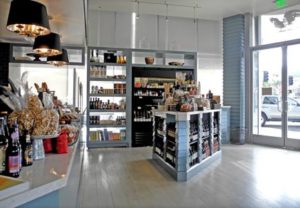 Chef or culinary person you most admire?
Jose Andres….great chef, great attitude, great humanitarian.
Food you like the most to eat?
Cheese – all kinds, from all milks in all shapes and sizes
Food you dislike the most?
Offal…just not into it
What is your favorite non-food thing to do?
I'm big on physical fitness. I really like to keep active and actually enjoy walking, jogging, and just moving my body. I also love fashion in too big a way.
Whom do you most admire in food?
Danny Meyer
Where is your favorite place to eat/drink?
I think Italy is one of the most fun and satisfying places to enjoy food and wine.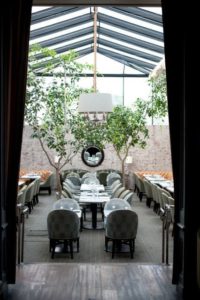 What is your favorite restaurant?
If I'm not at home, I really love eating at my restaurants. I obviously love the food and the drinks. Suzanne and I always try to create restaurants that we ourselves would like to patronize, so I guess we've succeeded in that respect
Do you have any tattoos? And if so, how many are of food?
No tattoos…I'm boring that way.
Recipe: Asparagus and Proscuitto
Recipe from Sunday Suppers at Lucques. To drink, Styne recommended in a William Sonoma blog post, "You can never wrong with champagne or rosé. I think both say, "Party!" and can take you from appetizers to dessert."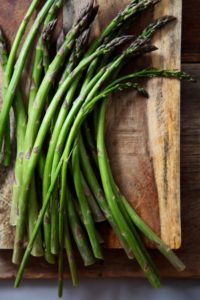 Ingredients:
• 1¼ pounds asparagus, pencil-thin variety
• 2 tablespoons extra virgin olive oil
• 3 tablespoons whole grain mustard
• ½ cup creme fraiche
• 12 thin slices prosciutto di Parma or San Daniele
• ½ lemon, for juicing
• Kosher salt and freshly ground black pepper
Instructions:
Light the grill 30 to 40 minutes before you're ready to cook.
Snap the ends off the asparagus to remove the tough woody portion. Toss the asparagus on a baking sheet with the olive oil, 1/2 teaspoon salt, and some pepper.
Stir the mustard and crème fraîche together in a small bowl, and set aside.
When the coals are broken down, red, and glowing, drape the prosciutto over a platter. Grill the asparagus 2 to 3 minutes, until slightly charred and tender.
Arrange the asparagus on the prosciutto and drizzle the mustard crème fraîche over the top.
The End. Go Eat.