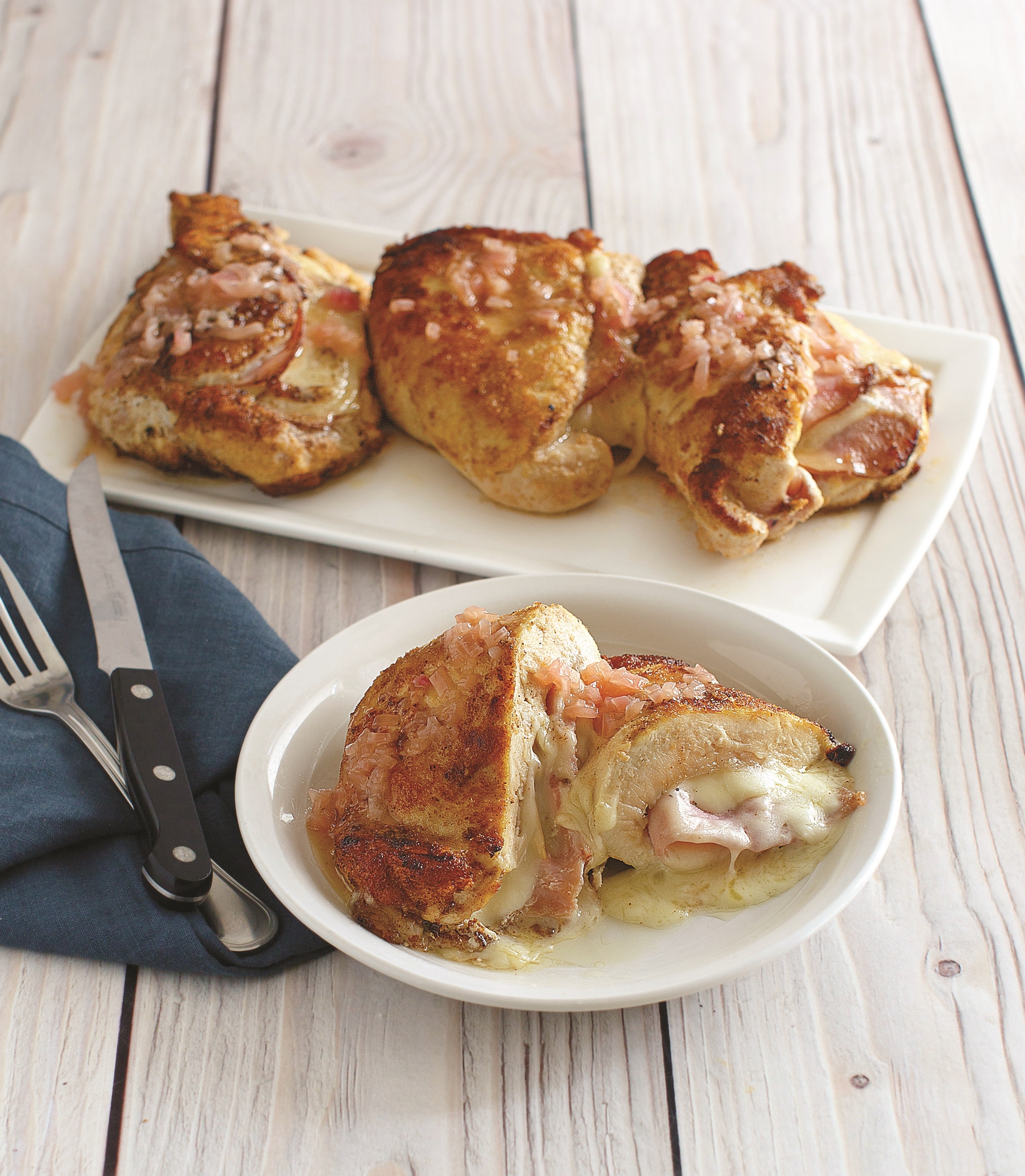 With nine books and thousands of articles published across the internet, Lindsay Boyers, CHNC, is a seasoned author. Lindsay's latest publication, The Everything Keto Diet Meal Prep Cookbook, is a new foray, as she breeches the world of published recipes. The cookbook highlights Lindsay's stance on health and nutrition, positing a low-carb, ketogenic lifestyle needn't be complicated, intimidating, or expensive. Indeed, Lindsay's cookbook demonstrates a ketogenic way of life can be enjoyable and satisfying. Further, readers can make many of these dishes with standard pantry items.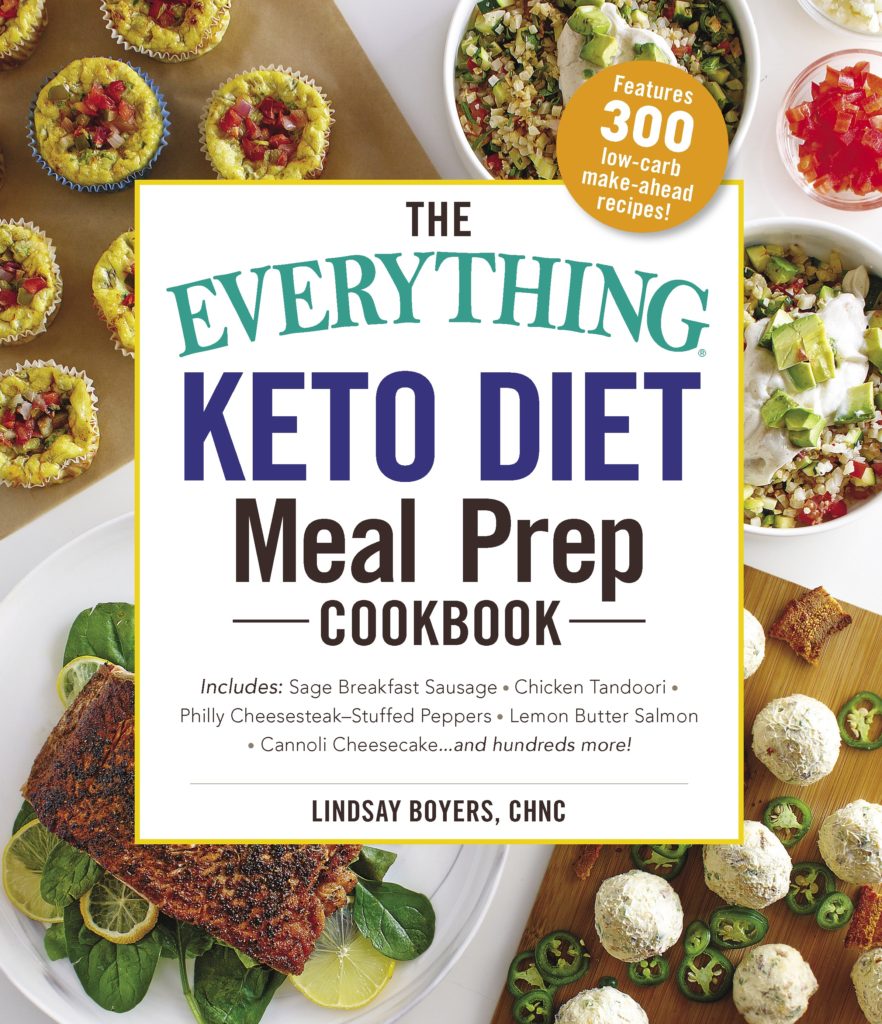 The Everything Keto Meal Prep Cookbook starts out introducing ketogenic basics and food prep, before moving onto recipes. The recipes are detailed, easy to follow, and, true to Lindsay's promise, uncomplicated! From comforting classics (hello, Chicken Cordon Bleu!), to summer favorites (Key Lime Bars), and delicious twists (Thai Peanut Mason Jar Salad), Lindsay has all cravings covered. All food lovers will enjoy these cleverly crafted, easy, and delightful recipes regardless of carb orientation.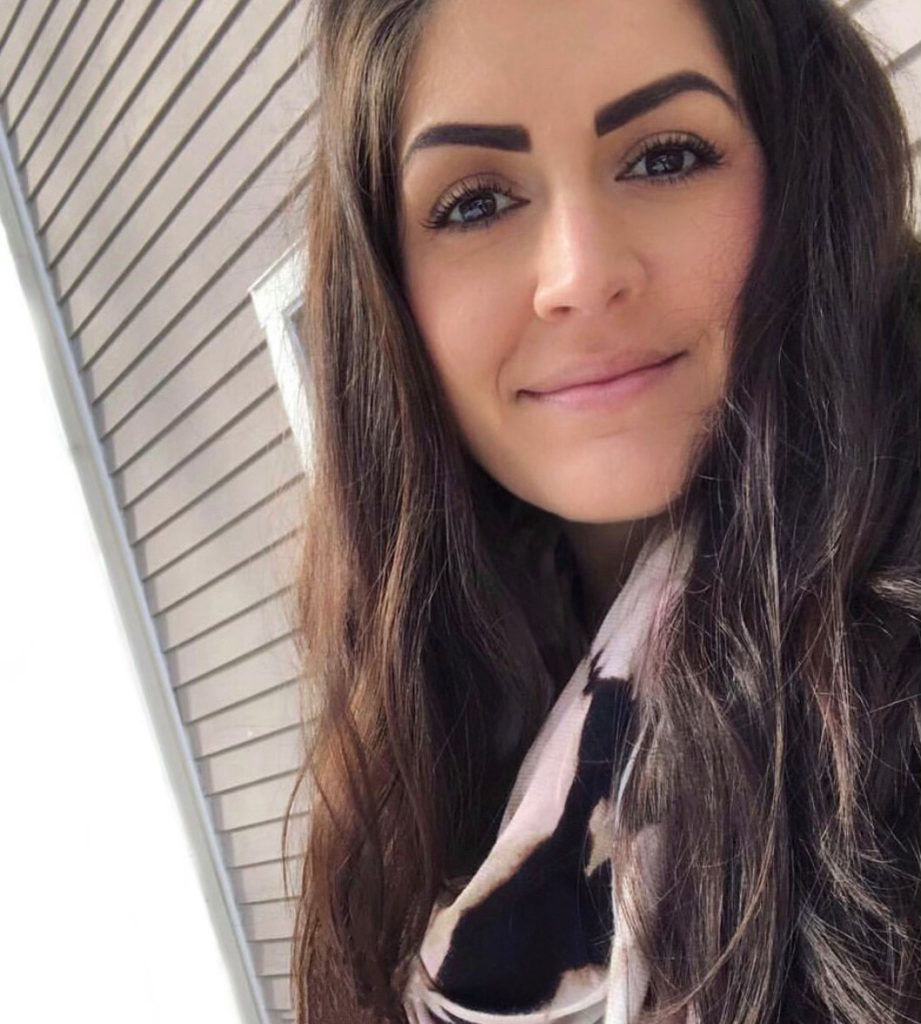 Lindsay Boyers, CHNC is a nutrition consultant with extensive experience in a wide range of dietary therapies including the ketogenic diet. She also specializes in elimination diets, gut health, and identifying food sensitivities in her clients. Lindsay's articles on nutrition and health have been published on various health and wellness sites, including Healthline.com, Livestrong.com, and JillianMichaels.com. She lives in Shrewsbury, Massachusetts.
Food People Questionnaire (with a nod to Proust):
What is your favorite food to cook at home?
Philly Cheesesteak Stuffed Peppers! It's always a hit and I love using my pressure cooker whenever I get the chance.
What do you always have in your fridge at home?
Tessemae's Habanero Ranch Dressing!
What marked characteristic do you love in a person with whom you are sharing a meal?
Open-mindedness! I love when someone is willing to try something new.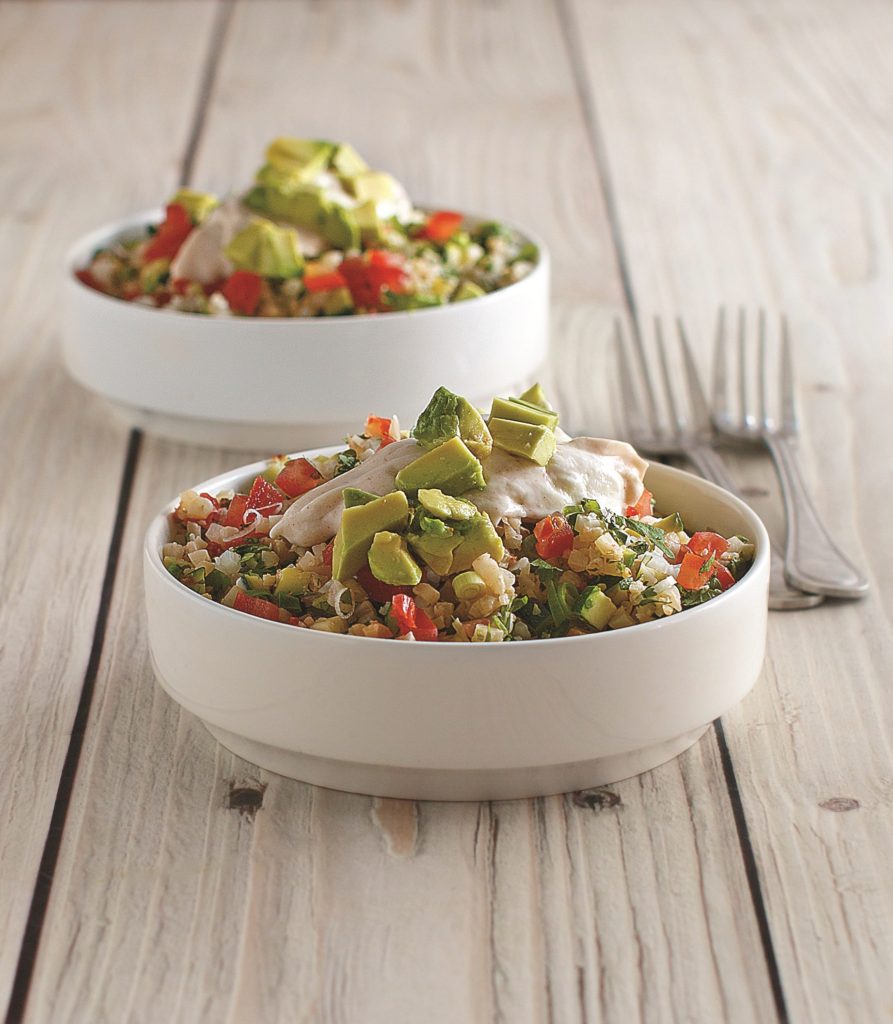 What marked characteristic do you find unappealing in a person with whom you are sharing a meal?
Close-mindedness! It doesn't bother me if someone doesn't like something, but it does bother me when someone says they don't like something before even trying it!
Beer, wine, or cocktail?
Beer in the summer, wine in the winter.
Your favorite cookbook author?
Danielle Walker of Against All Grain.
Your favorite kitchen tool?
It's a tie between my Instant Pot and my French press.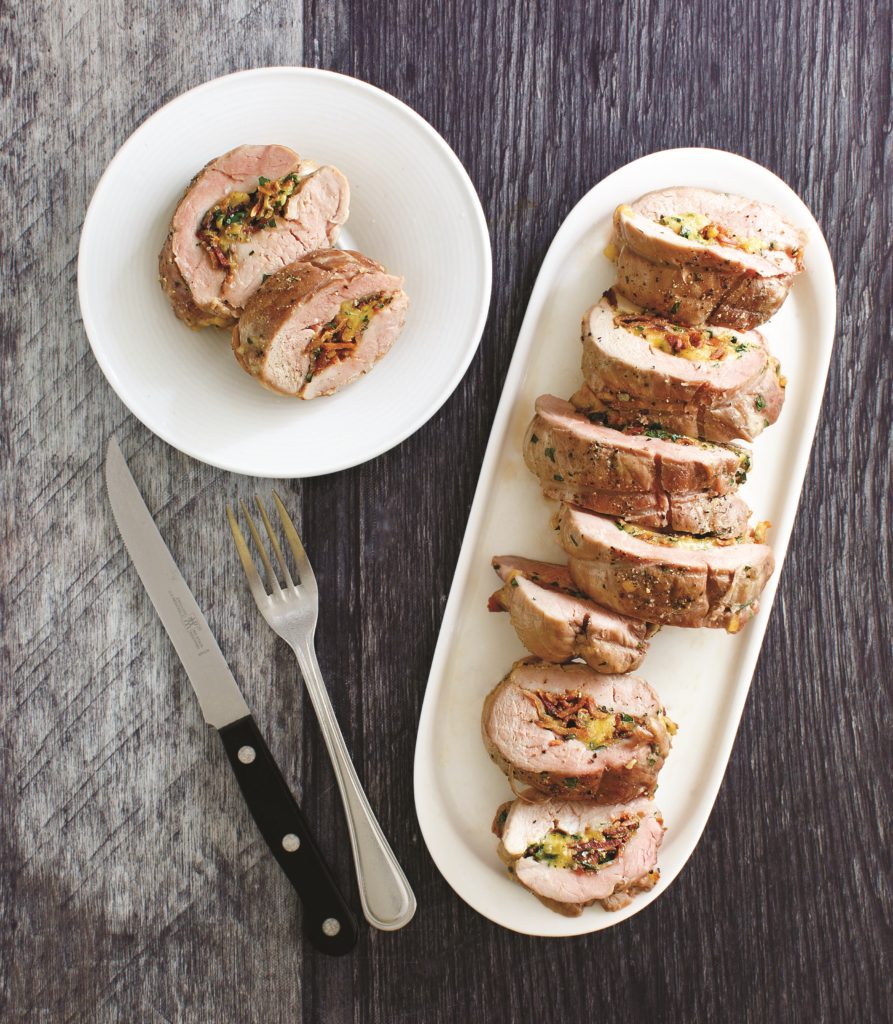 Favorite types of cuisine to cook?
Italian and Mexican (even though I'm Portuguese).
Beef, chicken, pork, or tofu?
Beef if it's ground, chicken if it's not.
Favorite vegetable?
Broccoli.
Chef you most admire?
I'm a big fan of Alton Brown.
Food you like the most to eat?
Avocados with Everything Bagel Seasoning sprinkled on top!
Food you dislike the most?
Cottage cheese, for sure.
What is your favorite non-food thing to do?
Does reading count? I've always been in introvert, and my favorite thing in the world is reading in a hammock with a blanket.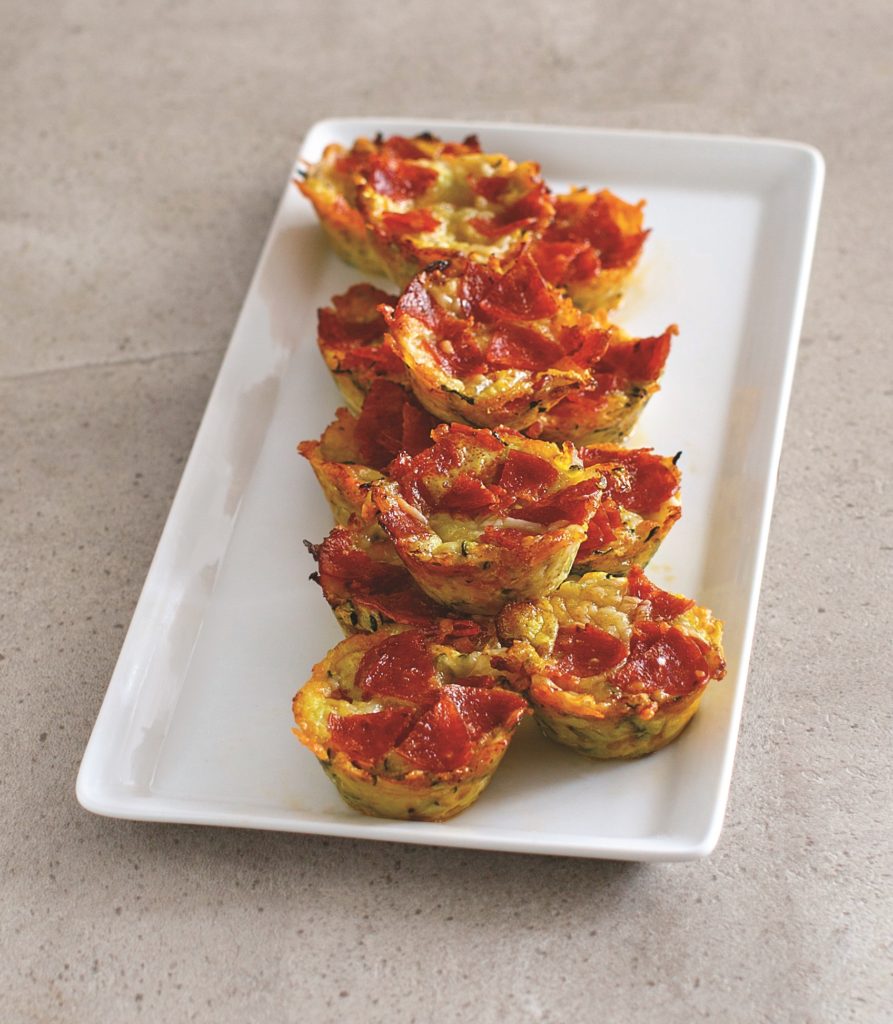 Who do you most admire in food?
There are a lot of people, but I'd probably have to choose Dr. Mark Hyman.
Where is your favorite place to eat?
My house! I much prefer cooking to going out to eat. That way I can control the ingredients and make it exactly to my liking.
What is your favorite restaurant?
There's a sushi restaurant that's local to me called Yama Zakura, and it is OUT OF THIS WORLD.
Do you have any tattoos? And if so, how many are of food?
I do! I have two. None of them are of food. I was 18 and 19 when I got them, so they're not the best looking things.
Recipe: Chicken Cordon Bleu with Creamy Lemon Butter Sauce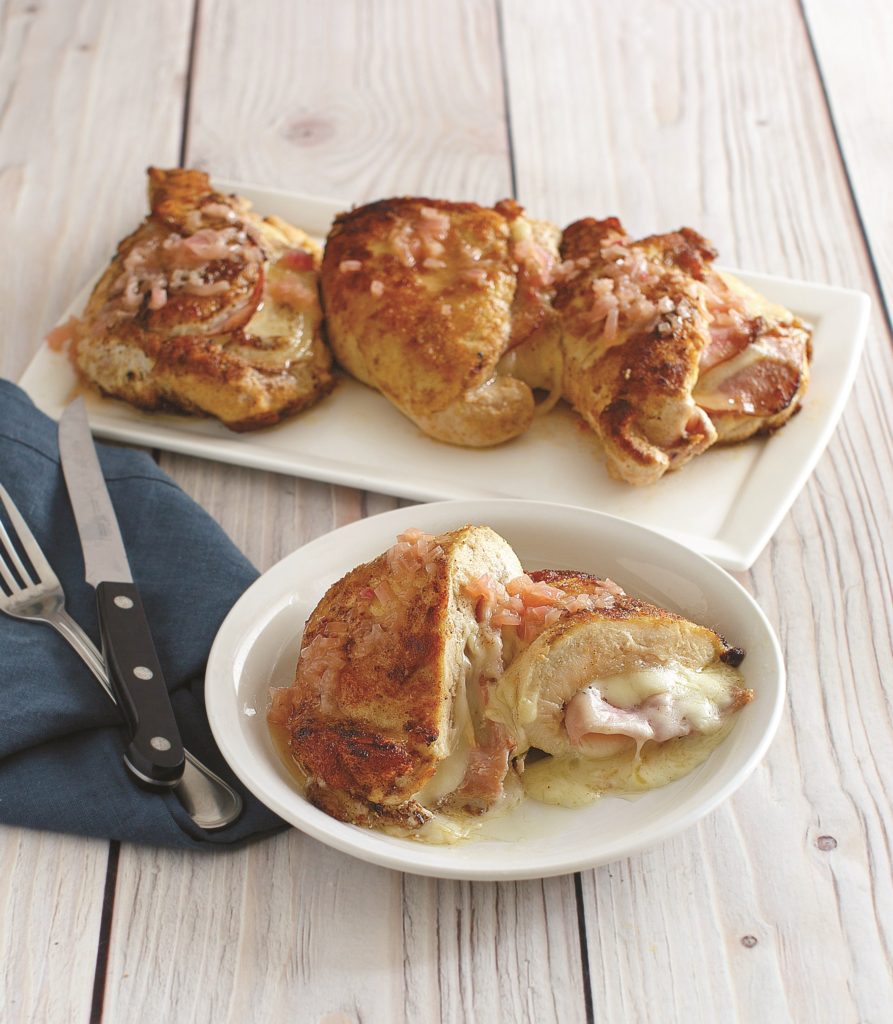 If you want a richer flavor, you can use chicken thighs instead of chicken breasts. This will also double the fat content of each serving, as chicken thighs are much higher in fat.
Note: Save Money with Thighs! Chicken thighs don't get as much love as chicken breasts, but they're an excellent source of both protein and fat. When cooked, the fat renders from the chicken thigh into the sauce in which it's being cooked and gives it a richer flavor than chicken breasts. Plus, chicken thighs tend to be cheaper and go on sale more often, especially the bone-in, skin-on varieties. You can use chicken thighs in any recipes that call for chicken breasts. If the recipe calls for skinless, you can save money by buying it with the skin on and then removing before cooking.
INGREDIENTS | SERVES 6
6 (4-ounce) boneless, skinless chicken breasts
6 slices Swiss cheese
6 slices no-sugar-added deli ham
3 tablespoons Paleo flour
1 teaspoon paprika
1 cup plus 2 tablespoons grass-fed butter, divided
1⁄2 cup keto-friendly white wine
2 shallots, minced
1⁄2 cup heavy cream
3 tablespoons lemon juice
Pound chicken with a meat mallet to 1⁄2″ thickness. Place one slice of cheese and ham on each breast and fold chicken over, securing with a toothpick.
Combine Paleo flour with paprika in a medium bowl. Dip each chicken breast in flour mixture and set aside.
Heat 2 tablespoons butter in a large skillet over medium heat. Add chicken breasts and cook 5 minutes on each side or until chicken is cooked through.
While chicken is cooking, combine wine and shallots in a small saucepan. Bring to a boil and reduce until 2 tablespoons of liquid remain.
Reduce heat to low and whisk in remaining butter, stirring constantly until butter is incorporated. Remove from heat and whisk in cream and lemon juice.
Pour sauce over chicken and cook 1 more minute. Remove from heat.
Transfer one chicken breast and equal amounts of sauce to each of six separate airtight containers. Store in the refrigerator until ready to eat, up to one week.
PER SERVING Calories: 686 | Fat: 55 g | Protein: 39 g | Sodium: 441 mg | Fiber: 2.5 g | Carbohydrates: 6.5 g | Sugar: 1.5 g | Net
Carbohydrates: 4 g
Excerpted from The Keto Diet Meal Prep Cookbook by Lindsay Boyers, CHNC. Copyright © 2019 by Simon & Schuster, Inc. Used with permission of the publisher, Adams Media, a division of Simon & Schuster. All rights reserved.
Find Lindsay online:
Website: https://www.lindsaybnutrition.com/
Facebook: https://www.facebook.com/lindsaythenutritionist
Instagram: https://www.instagram.com/lindsaythenutritionist/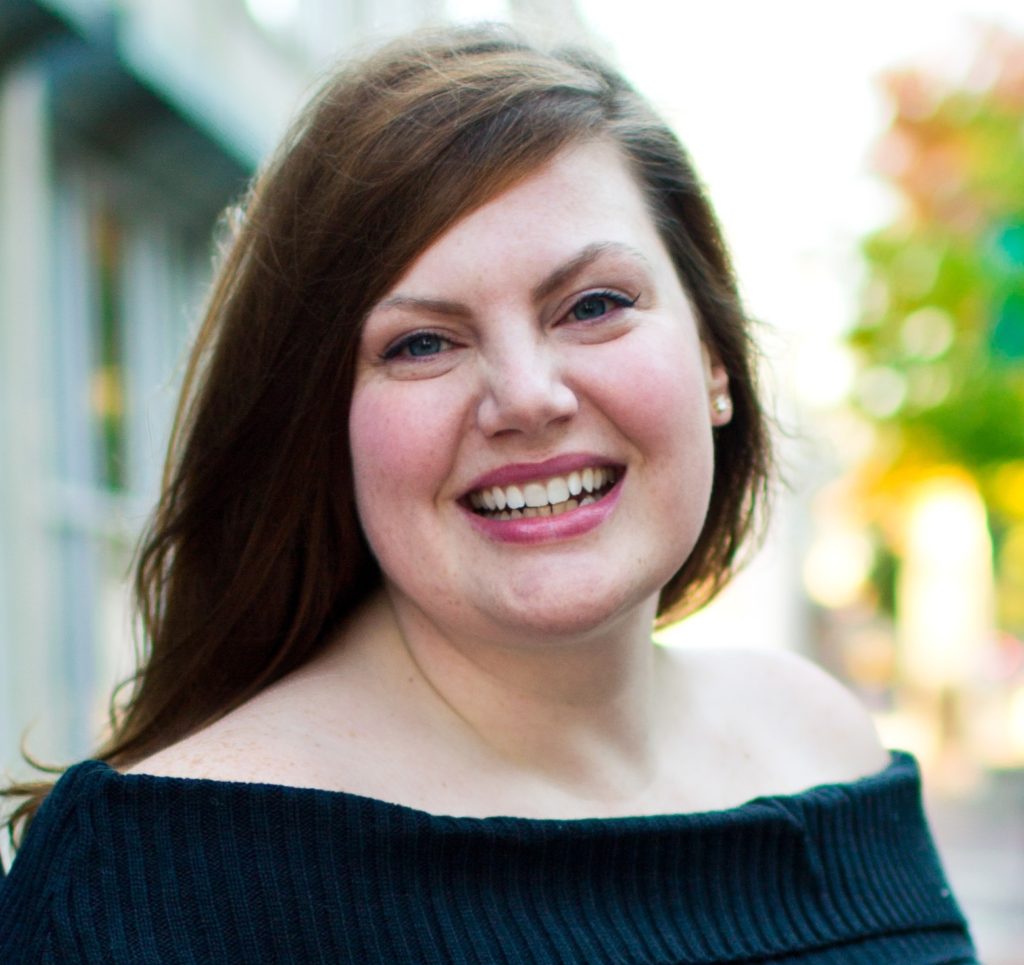 Keto Kalamazoo has a wanderlust for travel and culinary adventures. In 2017, she ate her way across 29 countries and is itching to set off again! To date, her favorite destination is Budapest, Hungary, where she ate enough sour cherry soup to fill the Danube. A former secret diner, KK tries to stay active by promoting food and culture within her local community. She's also a professor–but that's not as fun and exotic as food adventures.