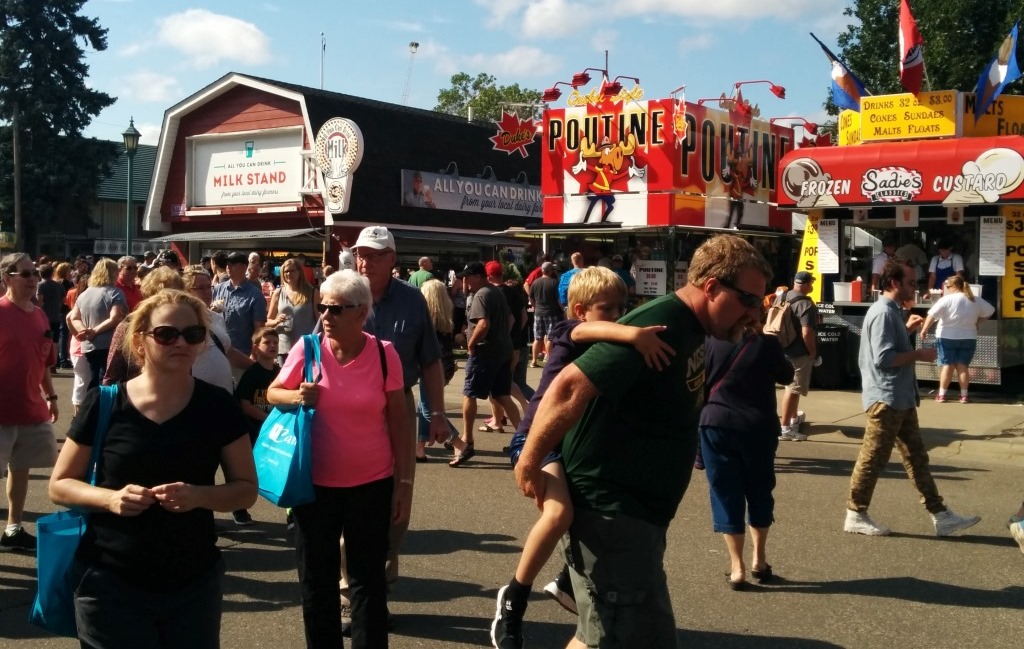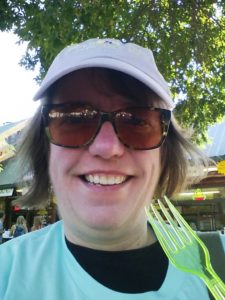 Minnesota-born-and-bred writer Amy Rea loves food, and she loves the Minnesota State Fair. Fortunately for her, the two are combined each year, as the Fair offers up wildly creative (and sometimes wildly disgusting) new foods. Oh, and part of her writing work involves going with a crew from the food site Heavy Table to the first day of the Fair to try all the new foods, then report on them. Tough job, but someone's gotta do it. And, as any Minnesotan will tell you, the State Fair is a Big Deal. See that smile on her face? That's  the joy of good fair food.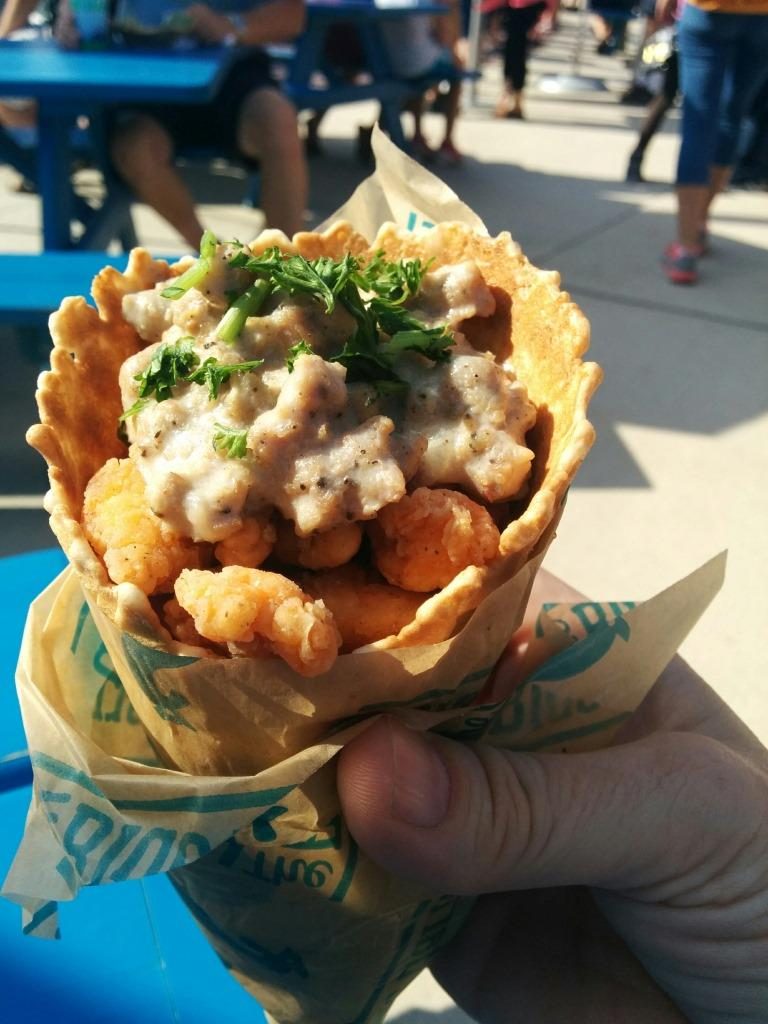 Amy is the author of three guidebooks to Minnesota, and she blogs about Minnesota travel at wcco.com/wandermn and writes about Minnesota food at heavytable.com. She lives in a quiet suburb with her husband and their elderly, neurotic border collie, and lives for the times when her 20-somethings sons come to visit so she can cook for them. In between visits, her food writing draws me in every time. My favorite is her article about a traditional Ethopian coffee ceremony held locally – I love the diversity of people and food in the state, and she explores those so well in her writing.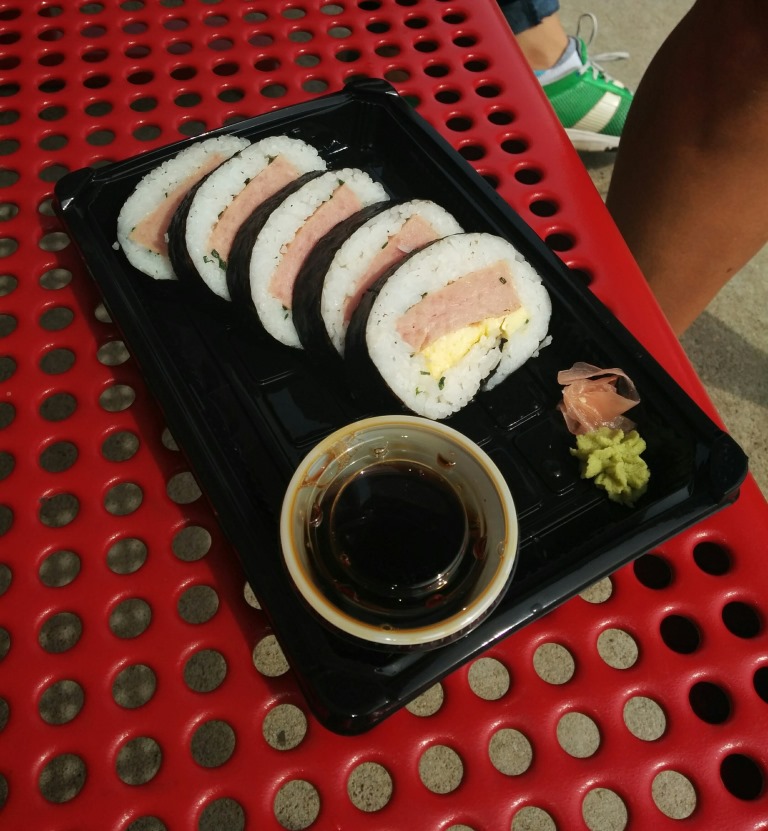 Take a look at all these Minnesota State Fair goodies – which would you pick? Thanks to Amy and Heavy Table's hard work, we can narrow our options down when we hit the fair next summer. Thank you for this visual tour!
2016 Minnesota State Fair New Food Review from Save The BWCA on Vimeo.
Food People Questionnaire (with a nod to Proust):
What is your favorite food to cook at home?
Hash. Such a great way to use leftovers.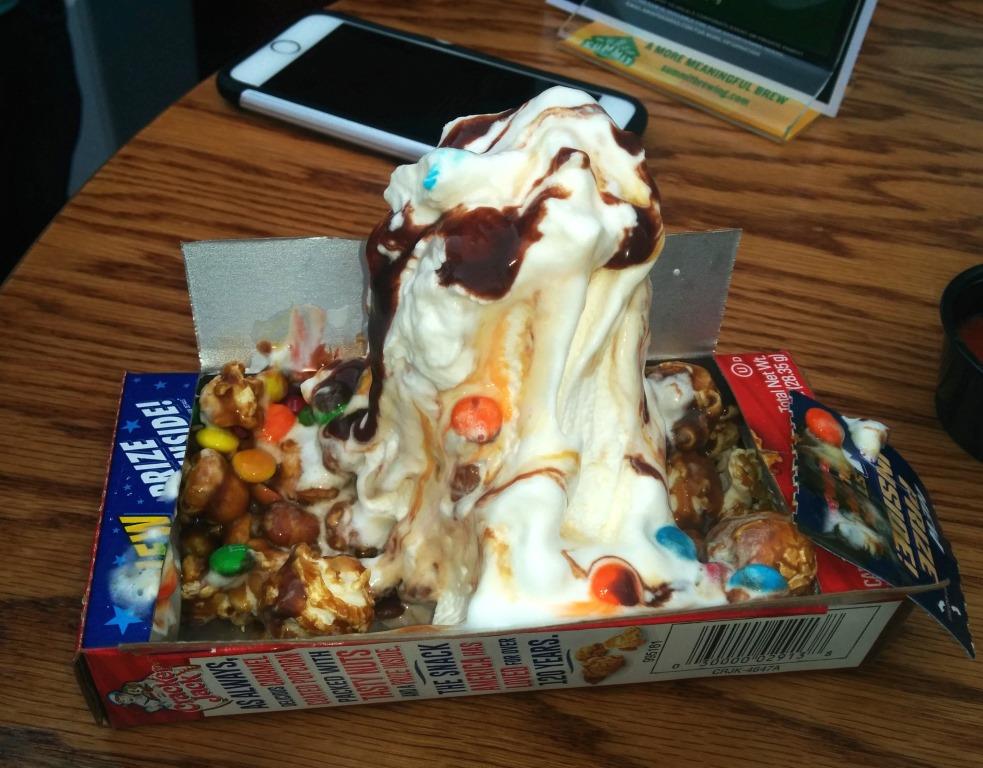 What do you always have in your fridge at home?
Butter, fresh herbs, eggs, pickles, leftovers.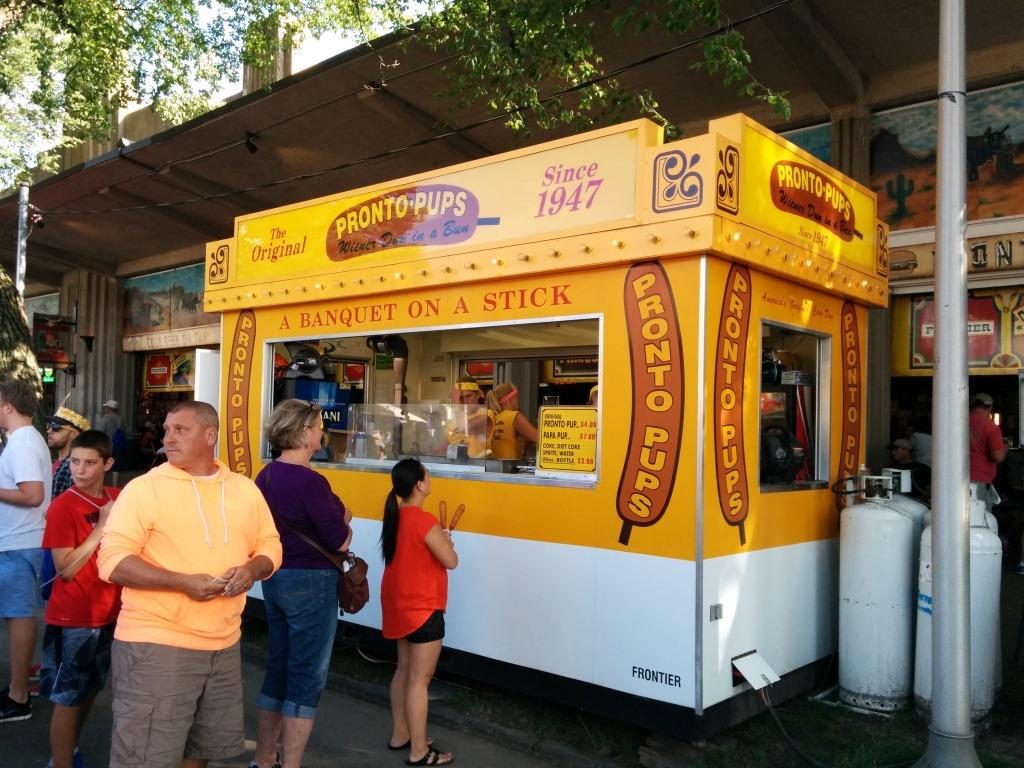 What marked characteristic do you love in a person with whom you are sharing a meal?
Someone who truly enjoys food and cares about it.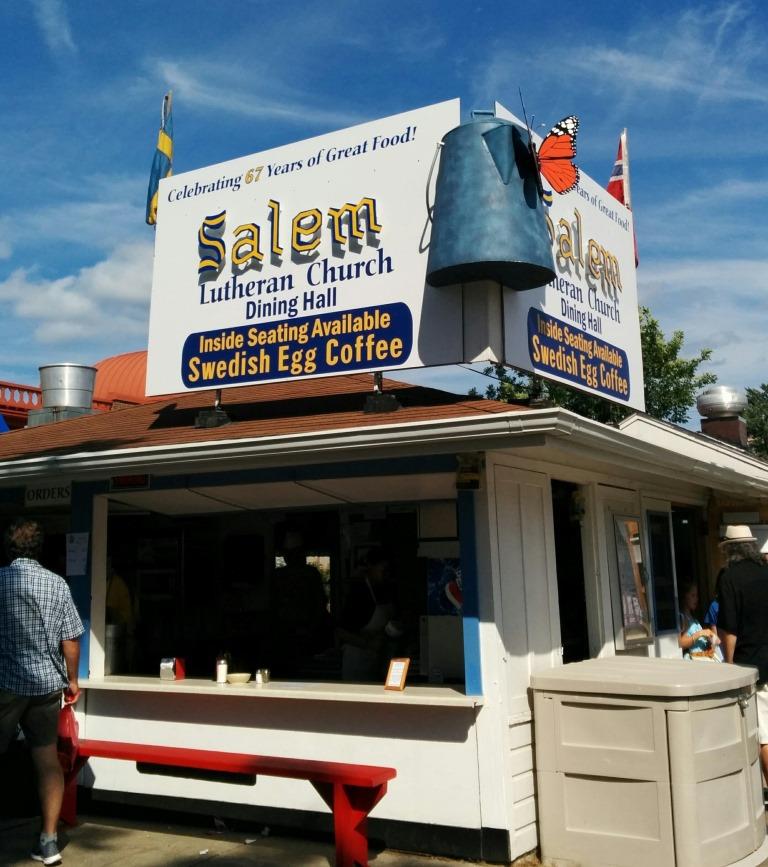 What marked characteristic do you find unappealing in a person with whom you are sharing a meal?
Someone who goes to a well-regarded restaurant and orders a salad with the dressing on the side, eats half of it, and says Oh, I'm so full. Life is short. If you're at a good eatery, enjoy it. You can skimp on calories somewhere else.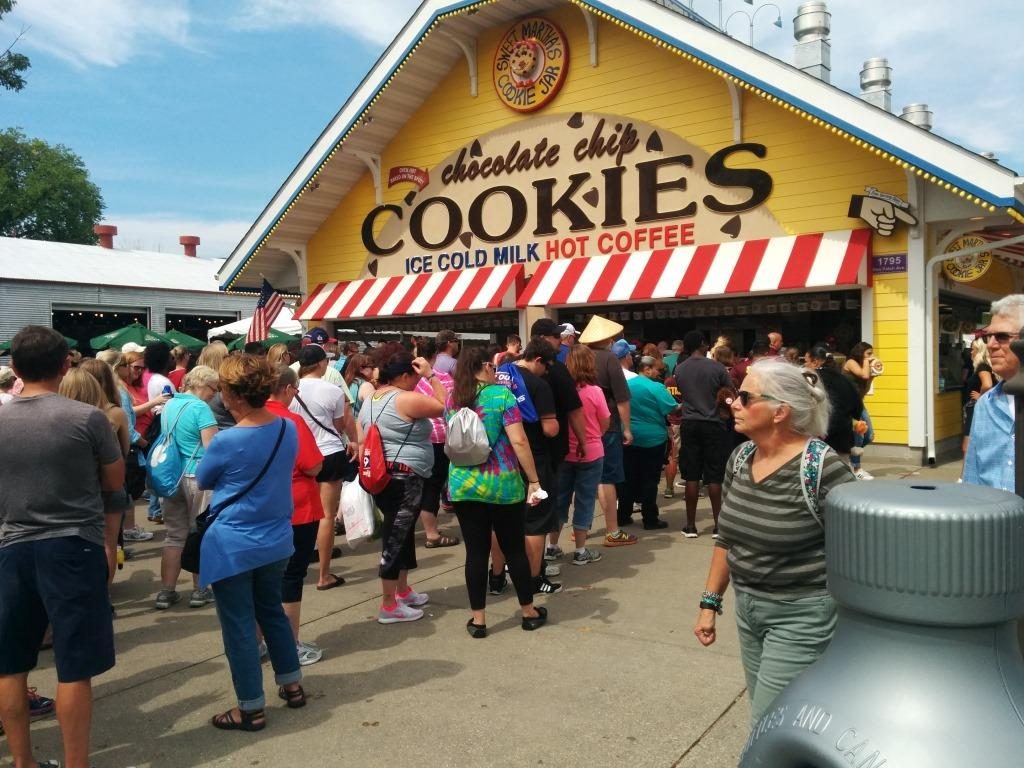 Beer, wine, or cocktail?
Yes.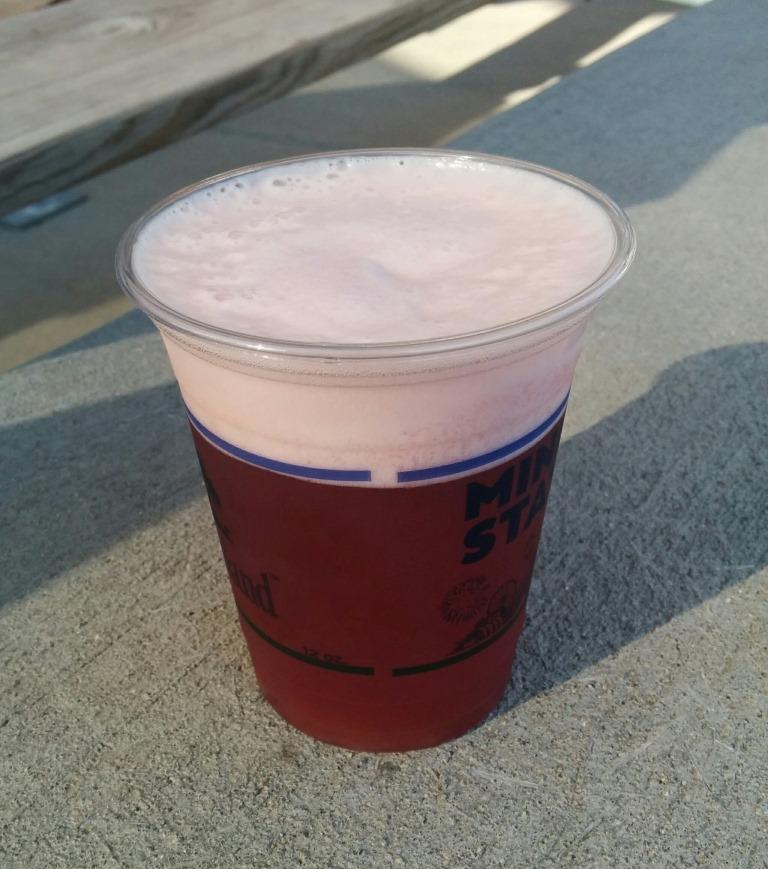 Your favorite cookbook author?
Lynne Rossetto Kasper.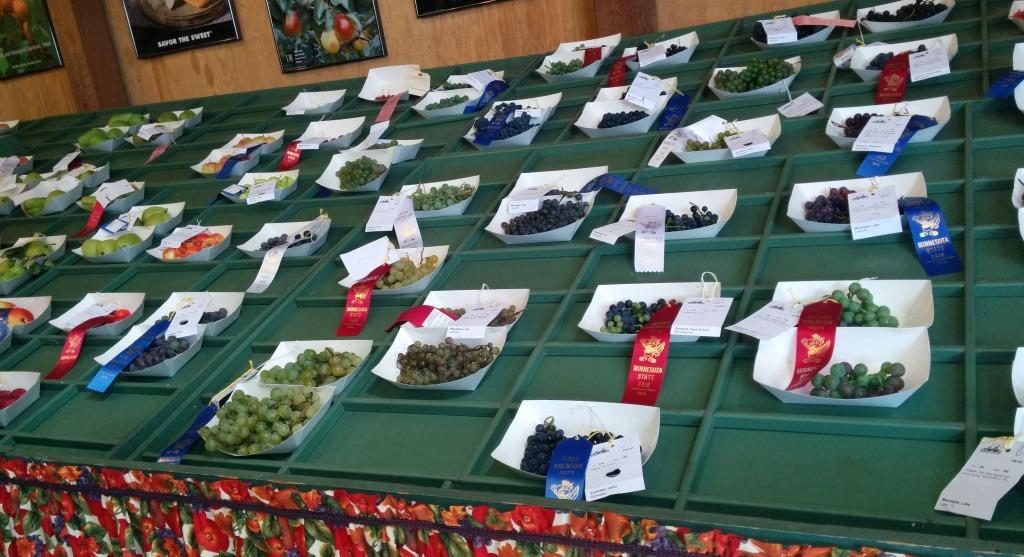 Your favorite kitchen tool?
My Microplanes (although my new Instant Pot is creeping up the ladder of my affection).
Favorite types of cuisine to cook?
American, Italian.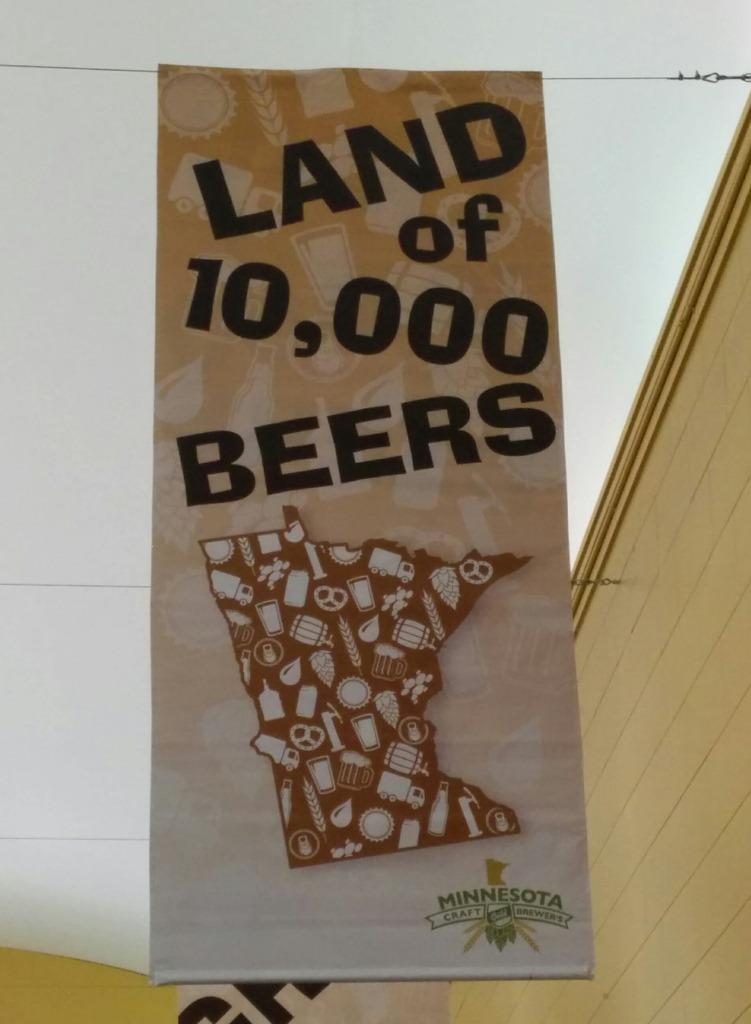 Beef, chicken, pork, or tofu?
Pork. Also, salmon.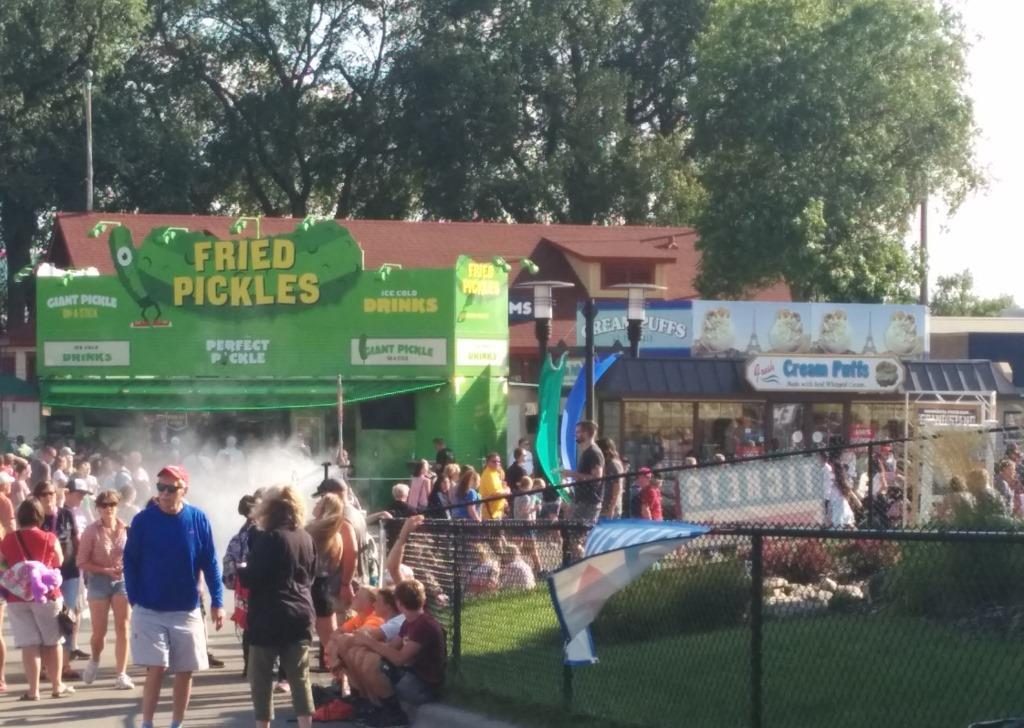 Favorite vegetable?
A tie between summer tomatoes and Romanesco cauliflower.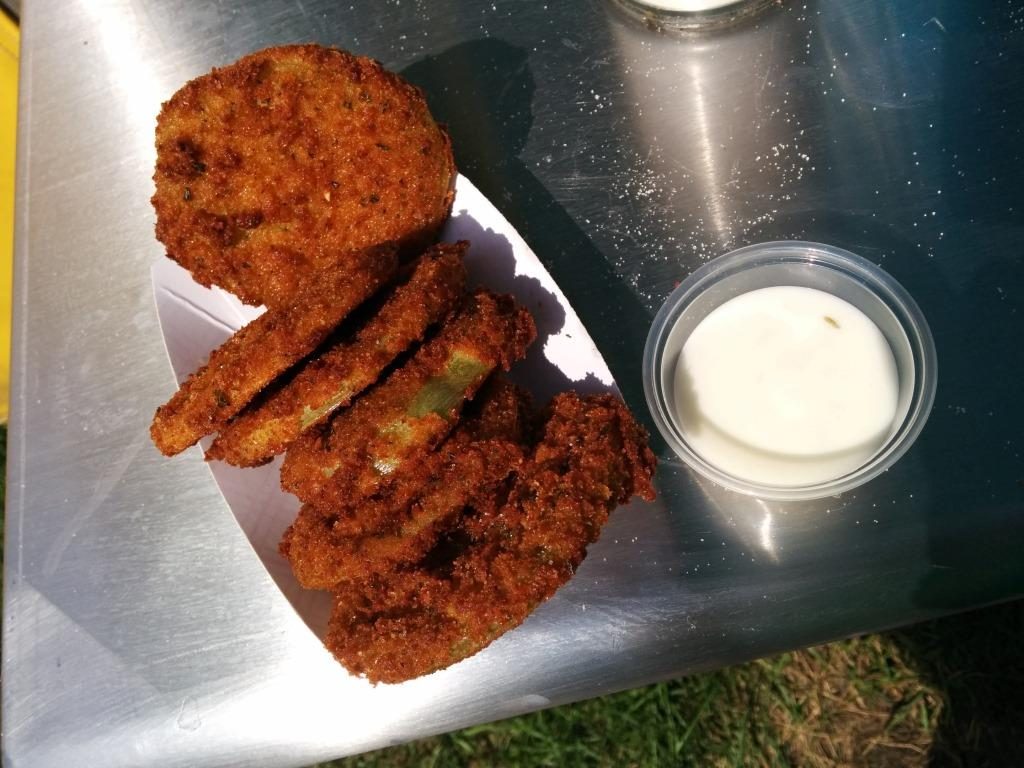 Chef you most admire?
Julia Child.
Food you like the most to eat?
Pasta.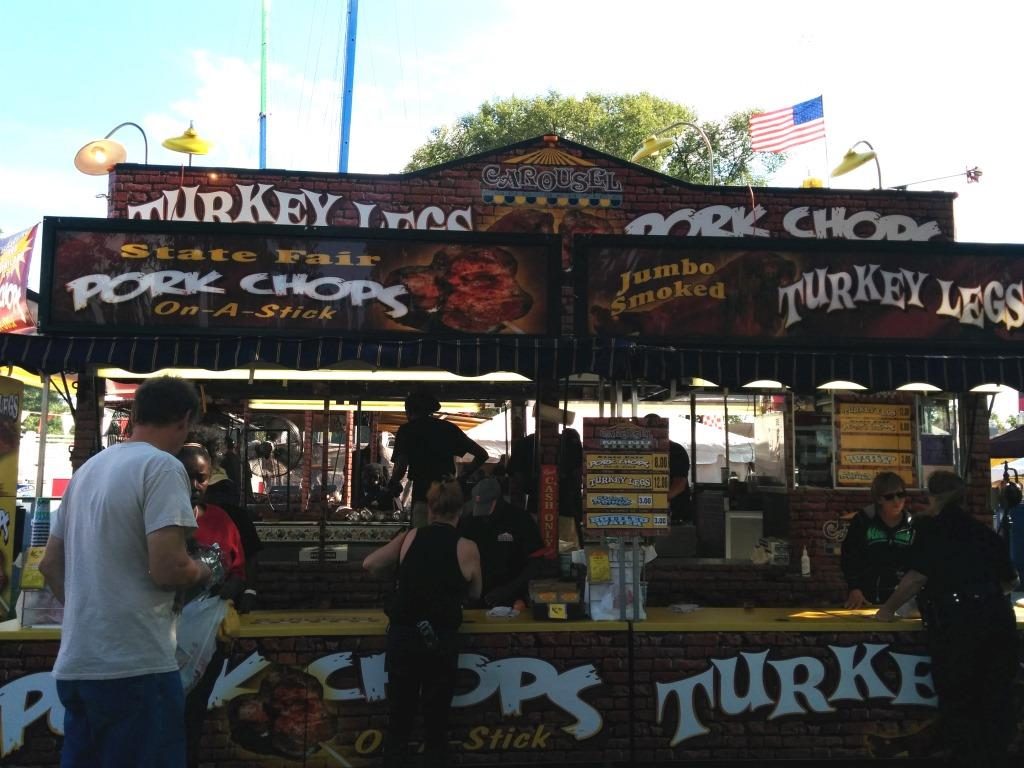 Food you dislike the most?
Beets.
What is your favorite non-food thing to do?
Hang out with my family, read, write, hike.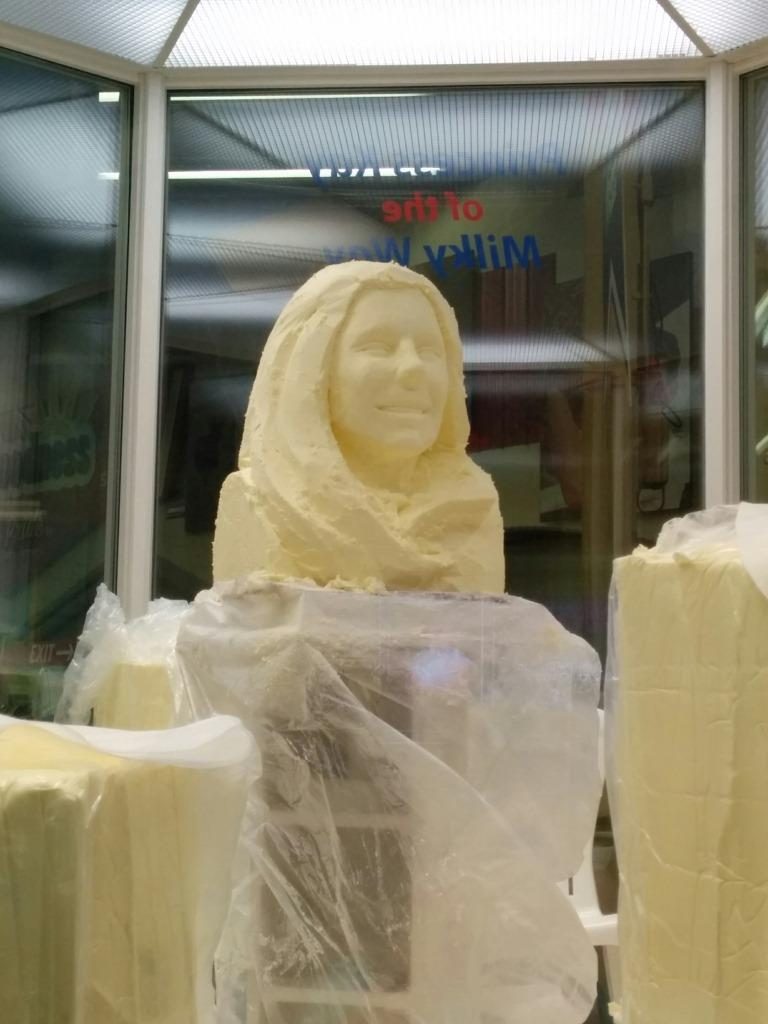 Who do you most admire in food?
Anthony Bourdain.
Where is your favorite place to eat?
At home. Or a greasy spoon. Or someplace that's authentically ethnic.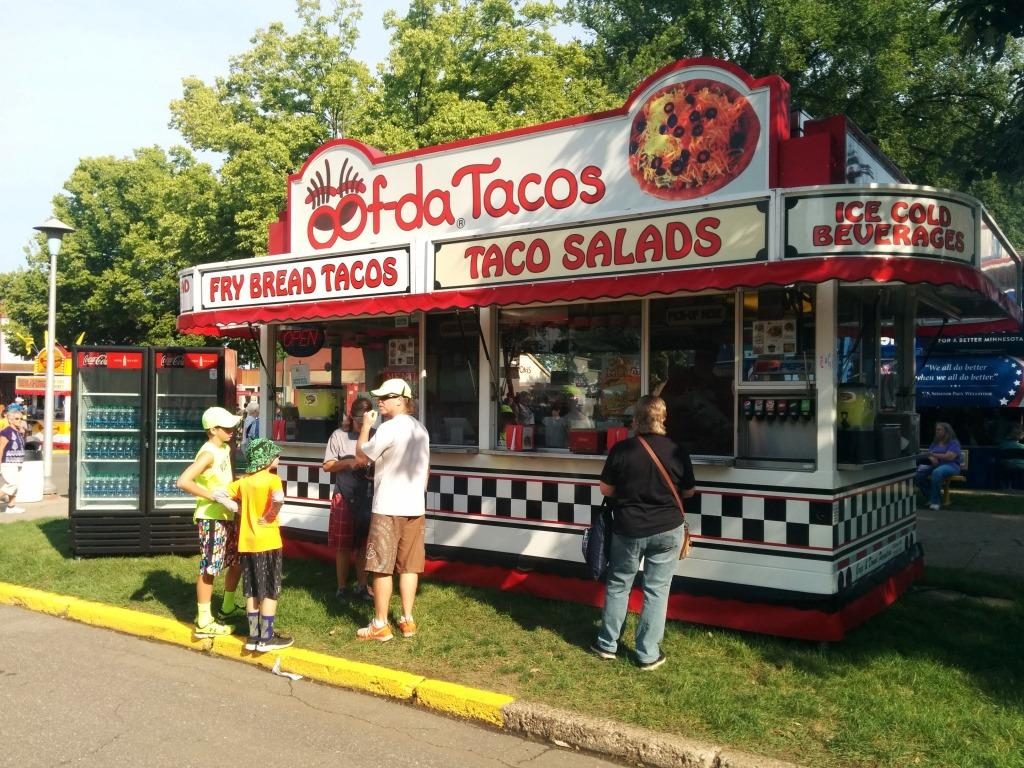 What is your favorite restaurant?
Just one?? Masu, Bulldog NE, Ettlin's Café, Quang Vietnamese.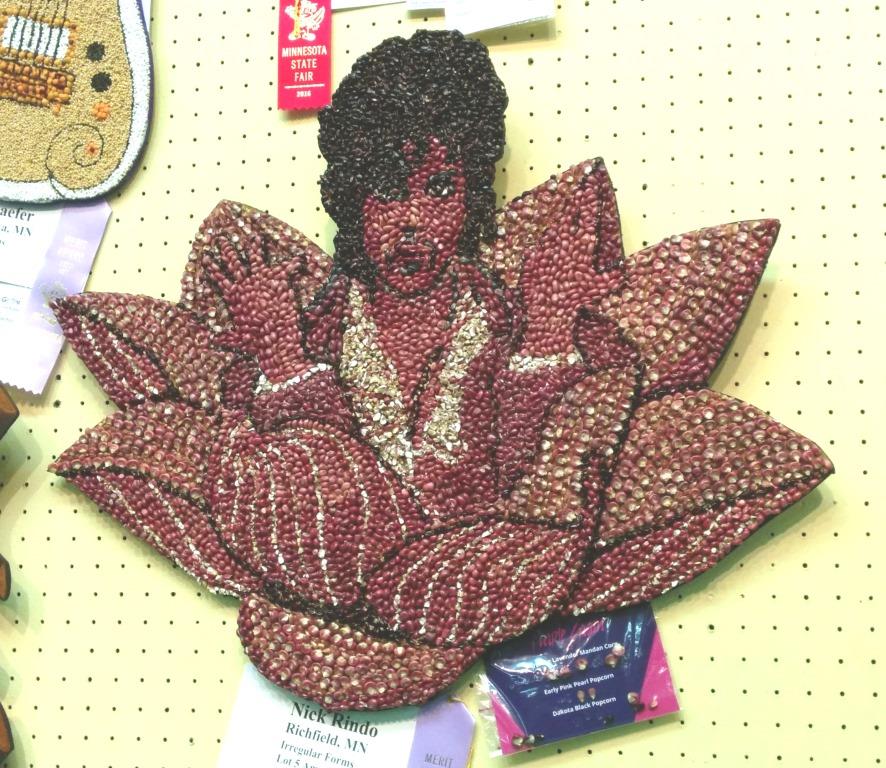 Do you have any tattoos? And if so, how many are of food?
No, but if I did, most of them would be food-related.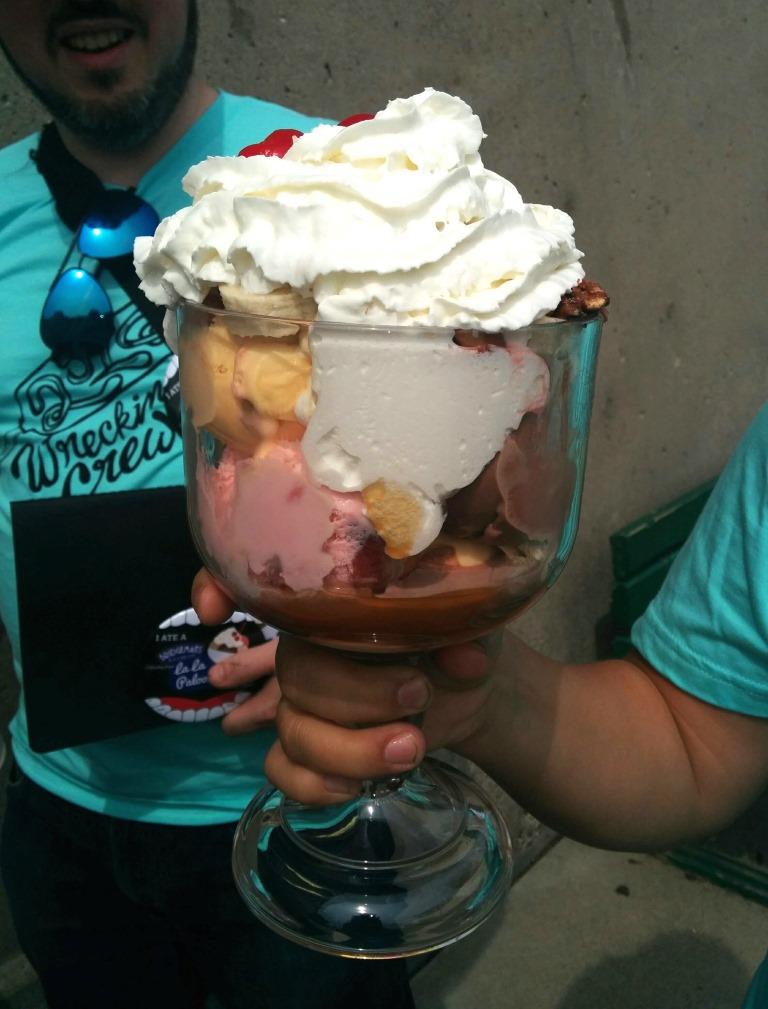 Tomato-Poached Eggs Recipe
This is something I learned from a friend on Twitter, and there are nearly countless ways to customize it. It's especially fabulous when there are tomatoes at the farmer's market.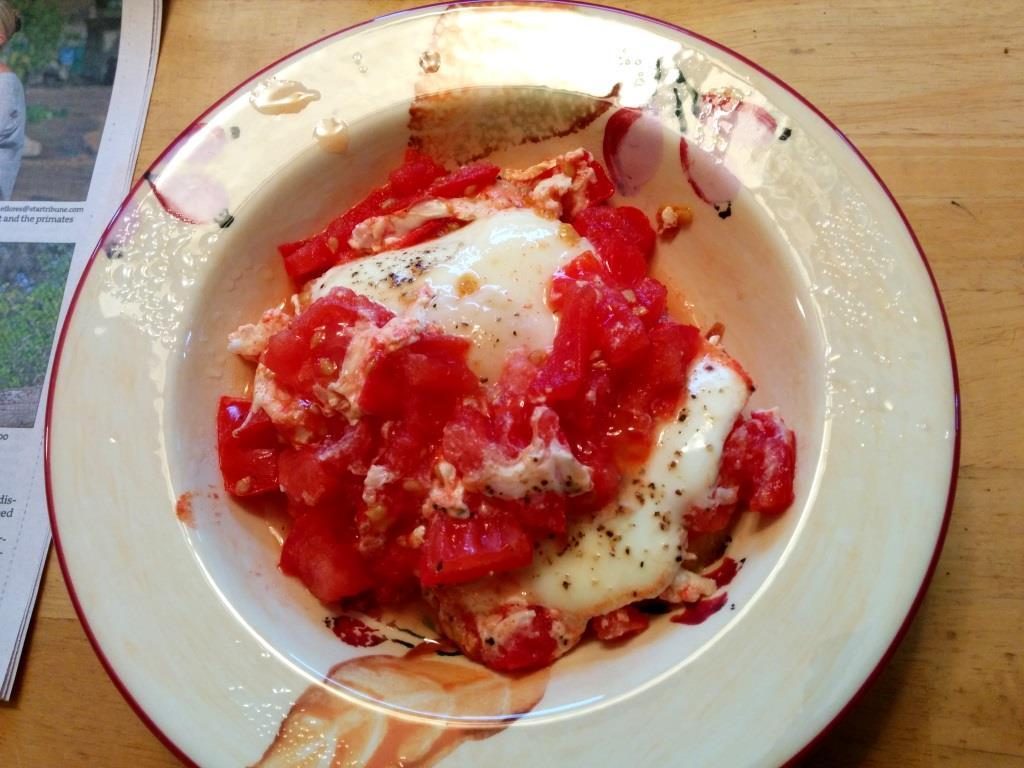 To serve 2:
Take a couple good-sized tomatoes (heirloom or standard slicers) and dice them (you don't need to peel them, although you can if you want). Place them in a nonstick skillet with a couple of teaspoons of water. Heat over medium high until the tomato pieces begin to release their juices and bubble. Crack 4 eggs into the tomatoes, salt and pepper to taste, and cover and cook the eggs to your desired doneness. Serve over polenta.
I've added various kinds of cheese and herbs to this, and put it over different kinds of grains (quinoa is good too), and it's always delicious. But when tomatoes are at their best, I like to just let them shine here.
– The End. Go Eat. – 
All photos courtesy and copyright Amy Rea/Heavy Table