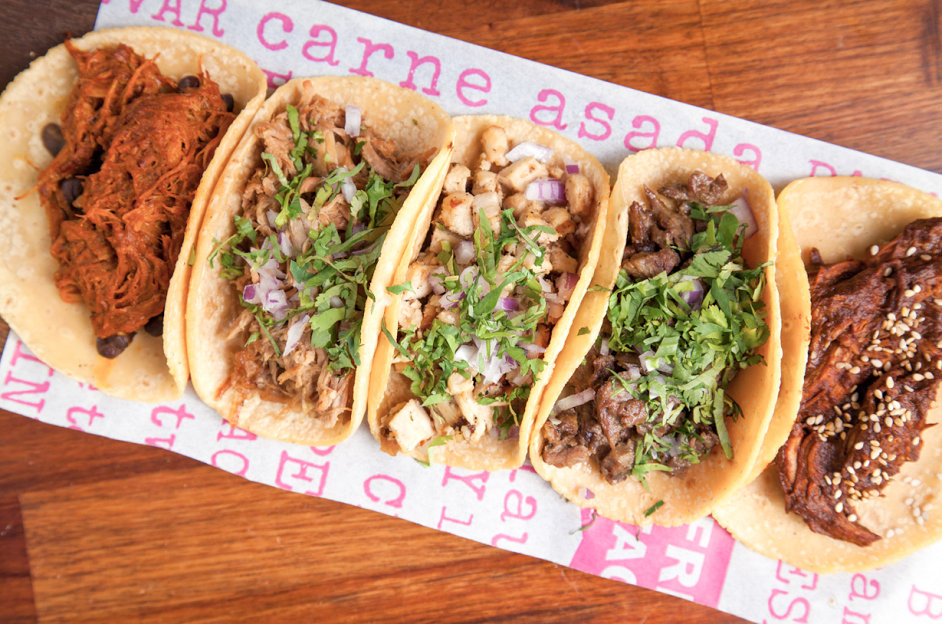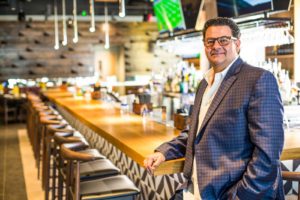 When Frida's first opened in 2002 along the forgotten strip of Beverly Drive in Beverly Hills, there was a lack of well-crafted Mexican food in Beverly Hills. The world-renowned town at the time celebrated tomahawk steaks with martinis rather than reposado tequilas and molés. Upon opening, the small but mighty restaurant fostered a growing interest in the cuisine outside of the standard Tex-Mex that populated the City of Angels. More than 17 years later while other area restaurants have come and gone, Frida's still stands, crafting south of the border dishes one might have in the very cosmopolitan Mexico City.
Owner Vicente del Rio, who was born in the metropolis's historical and well-to-do borough of Coyocan, said during a phone interview, "I learned how to cook from my mother and grandmother, and I wanted to bring that authentic experience here. I feel that's why we are successful."
After a fruitful debut year, del Rio started to spread out to other parts of Los Angeles. As CEO of  FriMex Hospitality, he has launched eating experiences throughout Los Angeles County with Frida's Tacos in five locations (Brentwood, Old Town and East Pasadena, Melrose, and Campus Village) and a Taco Libre in Santa Monica. His team has also expanded the original experience of Frida's to Westwood, Sherman Oaks, Torrance, Cerritos, and opening soon in Sherman Oaks.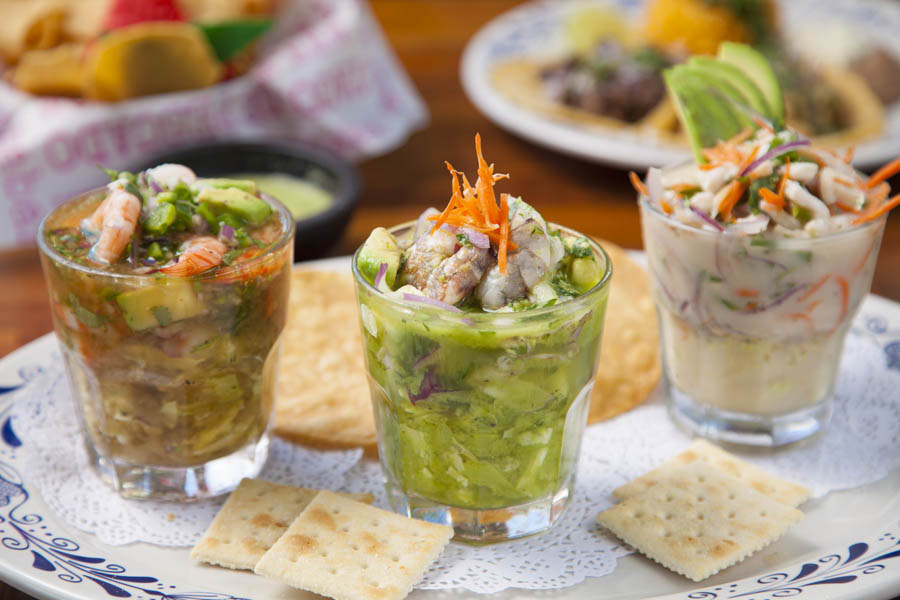 Asked about why he thinks Frida is so successful, he says, "We don't reduce the quality of our food to increase profits. We also have a great team of people working to make sure that we embody the Mexican culture. We want everyone to enjoy our delicious history."
Food People Questionnaire (with a nod to Proust):
What is your favorite food to cook at home? 
Barbeque and paella
What do you always have in your fridge at home?
All types of fresh fruits, vegetables, and proteins
What marked characteristic do you love in a person with whom you are sharing a meal?
That they enjoy the food that they ate and are interested in trying diverse foods
What marked characteristic do you find unappealing in a person with whom you are sharing a meal?
They complain about the food and service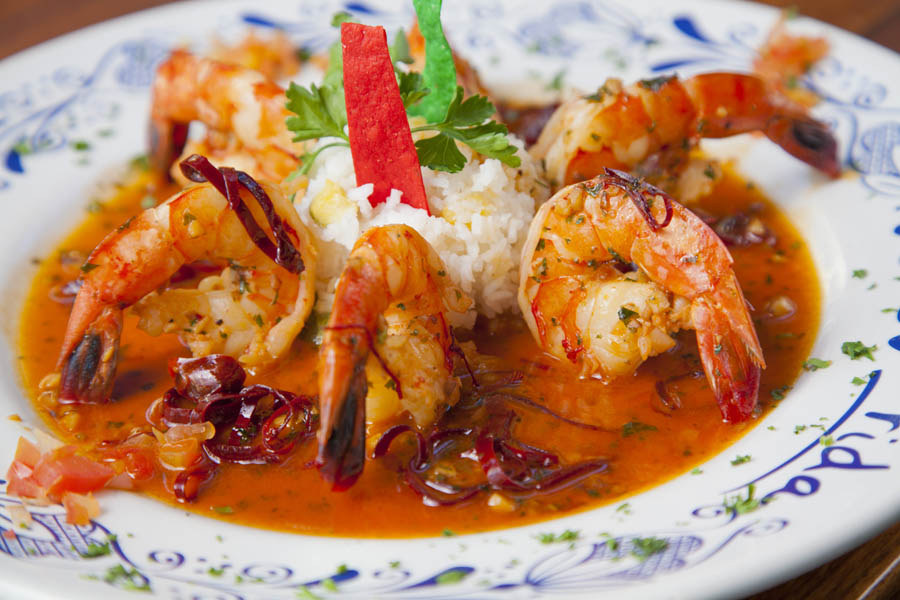 Beer, wine, or cocktail?
Martini
Your favorite cookbook author?
Laura Caraza
Your favorite kitchen or bar tool?
Knives
Favorite types of cuisine to cook?
Mexican and Spanish
Beef, chicken, pork, seafood, or tofu?
Beef
Favorite vegetable? 
Mushrooms
Chef or culinary person you most admire?
My mother and grandmother, who taught me everything
Food you like the most to eat?
Besides Mexican and sushi?
Food you dislike the most?
Cheese
What is your favorite non-food thing to do?
Golf
Whom do you most admire in food?
Jose Andres
Where is your favorite place to eat/drink?
Mexico City
What is your favorite restaurant?
Frida Beverly Hills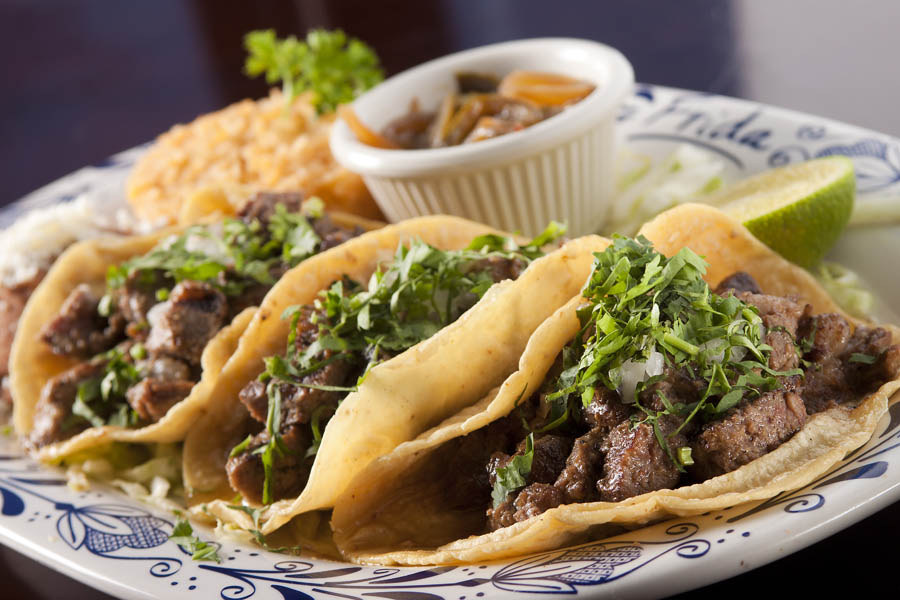 Do you have any tattoos?
And if so, how many are of food?
None
Recipe: Roasted Pork with Green Mole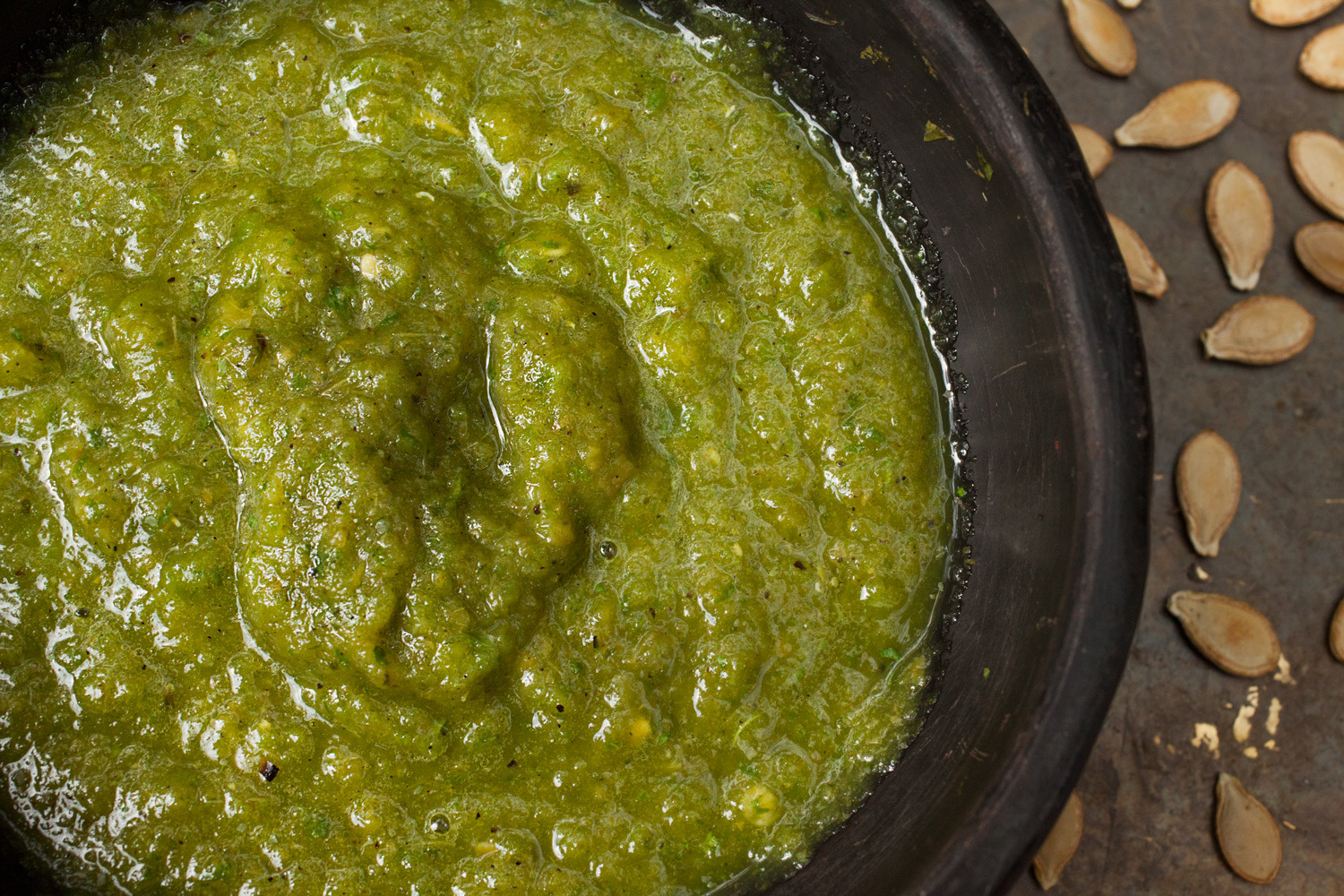 Total time: 3 hours, 15 minutes, largely unattended.  Serves 8
Ingredients:
3 1/2- to 4-pound pork shoulder roast, fat trimmed
Salt
Pepper
6 tablespoons oil, divided
6 cups chicken broth, divided, plus 1/4 to 1/2 cup if needed
1 cup chopped onion
2 cloves garlic, chopped
5 tomatillos, husked and chopped (about 1 cup)
1/2 cup shelled raw peanuts
1/2 cup raw pepitas (pumpkin seeds), hulled
1 bunch cilantro (tough lower stems removed)
1/2 bunch epazote (1 cup leaves)
1 cup chopped iceberg or romaine lettuce
1 corn tortilla, torn into pieces
1 bolillo roll, sliced
3 whole jalapeno chiles (not seeded)
2 whole serrano chiles, seeds removed7 poblano chiles, seeds removed, chopped (4 cups chopped)
1/2 cup toasted pepitas
Directions:
1. Season the pork with salt and pepper. Heat 2 tablespoons oil in a Dutch oven. Add the pork shoulder and sear on all sides. Pour 2 cups chicken broth into the pan and cover.
2. Place in a 325-degree oven and cook until the meat is tender and easily pulled apart with a fork, about 2 1/2 to 3 hours.
3. Heat the remaining oil in a large skillet. Add the onion, garlic, and tomatillos and cook until soft, about 5 minutes. Add the peanuts and the raw pepitas and cook for 2 more minutes.
4. Add the cilantro, epazote, lettuce, tortilla pieces, bolillo slices and chiles. Stir in the remaining chicken broth and bring to a boil.
5. Reduce heat. Simmer until the chiles are soft and flavors have melded, approximately 15 to 20 minutes.
6. Let the mixture cool slightly, then blend in batches until smooth. Add a little water or broth (one-fourth to one-half cup) if necessary to make a thick but pourable sauce.
7. Return the sauce to the pan and heat to serving temperature. Season with 1 1/2 teaspoons salt or to taste. Makes 6 cups sauce, ½ cup per serving.
8. Serve on shredded pork, arrange on a serving platter. Sprinkle with pepitas.
– The End. Go Eat. –