Making your own Middle Eastern dip tastes better than store bought.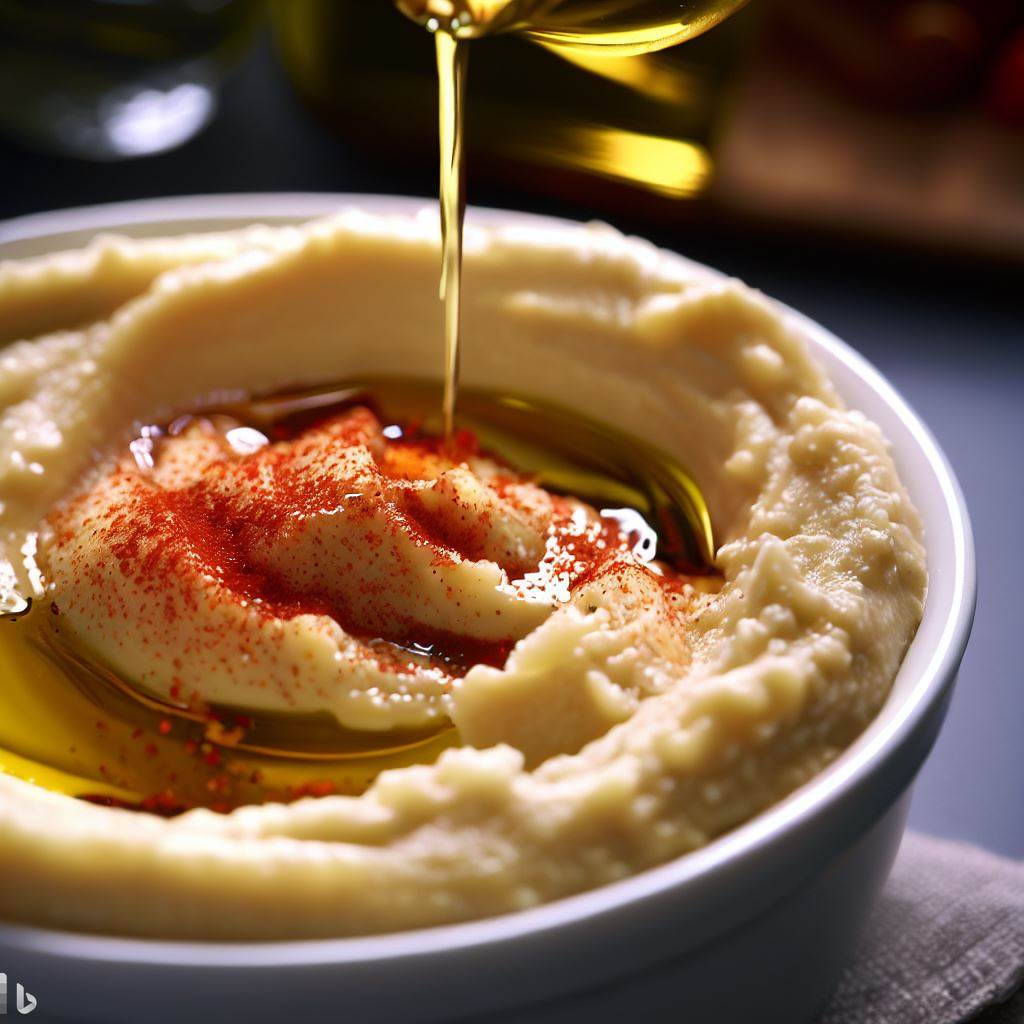 After a year and a half of living in our second and newest Indy neighborhood, Nick and I had our neighbors, a couple, for a repast of small bites. He made the cocktails and I served a wheat-free pizza (gluten-free store bought), Buffalo wings, a charcuterie and cheese board with Norwegian crispbread and GF crackers and hummus. 
While sipping on her New Zealand Sauvignon blanc, washing down the cracker topped with the Middle Eastern dip, Tricia commented, "Everything is delicious, but I need your recipe for the hummus. It's really good!"
I've been making the chickpea and tahini dip for close to 30 years now, long before its ubiquity in the refrigerator section of the grocery store. I discovered it at Yaffa Cafe, an East Village eatery which opened in the early eighties but closed in 2014. It was an eclectic spot in an area growing with creativity. Then, I ate as a vegan and this was one of the few restaurants that I could afford that offered meat and dairy free dishes. It also expanded my horizons with food. I wasn't stuck with eating rice and beans anymore. I discovered Mediterranean foods.
In order to make this delicious item, I would walk a few blocks to a natural grocery store called Commodities in Tribeca. (I saw Blondie's Chris Stein and the late John F. Kennedy, Jr. there). Housed in a massive cast-iron building, I found freshly ground nut butters like peanut, almond and sesame (tahini) by the pound and also lots of meat substitutes like seitan and tofu. Going there for groceries felt like heaven, although it wasn't inexpensive by any stretch. I relegated my purchases to specific items. 
The only special thing I needed was a food processor. Unless you're into hand grinding things into a paste with a molcajete, it's a must have. A NYC boyfriend had one which he never used.  Purchased by his parents when he moved to Manhattan, it was an unwieldy contraption that was as heavy as a cement brick. And that is how I started making this hummus. 
During my time in New York, I made the bean spread for every party at the loft I lived in with two roommates. We served guacamole, crackers, chips and sliced baguettes and sangria nearly every weekend.
While I would say taking a trip to Manhattan and eating Middle Eastern food on the Lower East Side would be divine, staying home can be just as fun.
While I started with the Silver Palate cookbook recipe, I adapted it to suit my tastes over the years. Add roasted vegetables such as red peppers or carrots if you like. Pop them in as you hit pulse or blend on the machine. For a bit of fun, make a traditional pesto, omitting the nuts. Or leave them in and stir in before serving for a swirl of color and flavor.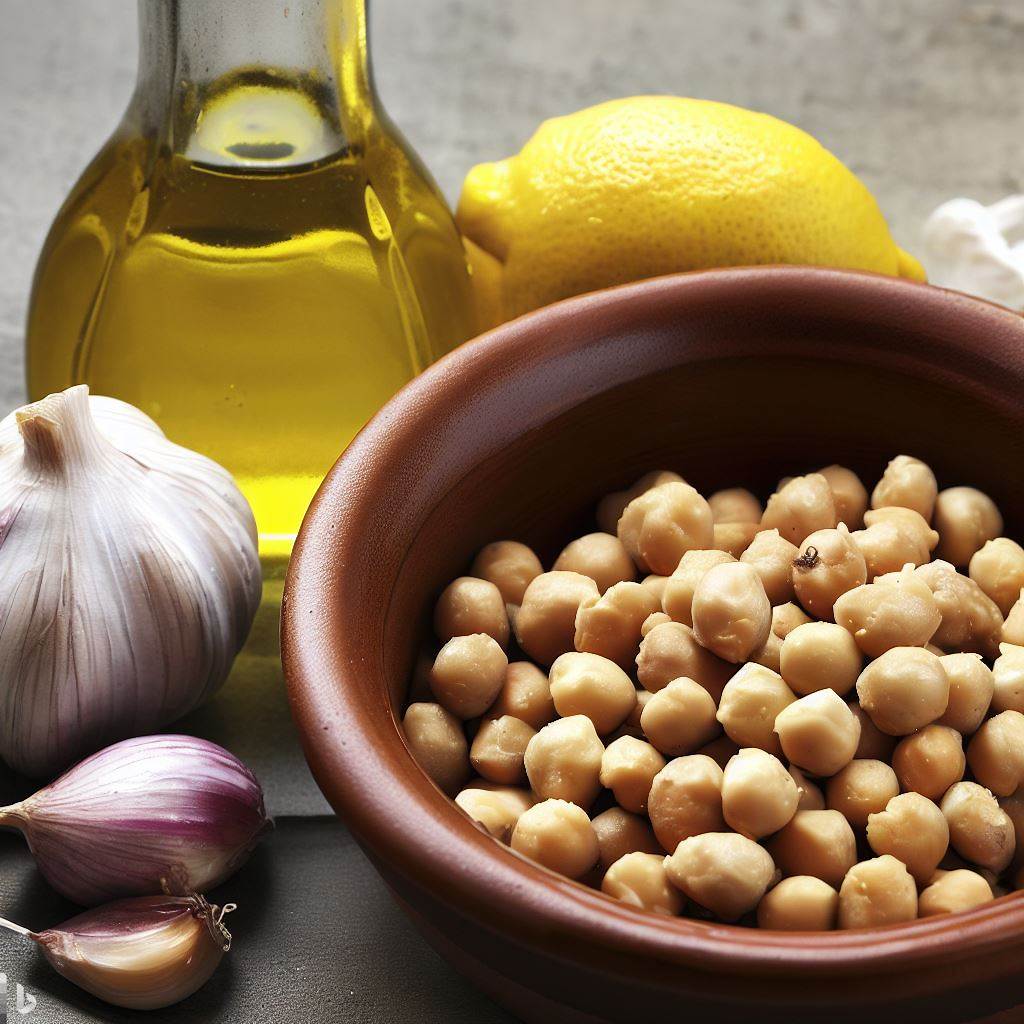 Manhattan to Indy Hummus
1 can of chickpeas (garbanzo beans), drained and rinsed
3 cloves garlic, minced
Juice of half a lemon. Remove seeds. (I can see someone saying, "Do I remove the seeds?")
1/2 cup of tahini. (Make sure you stir the oil and paste if separated.)
1 cup of water (You will use this to slowly drizzle, thinning out the hummus, giving it a smoother consistency.)
A couple of glugs of extra virgin olive oil
A pinch of salt (adjust to taste)
Dusting of hot paprika (optional, for garnish)
Flaky sea salt like Maldon's (optional, for garnish)
How to make:
In a food processor or blender, combine the chickpeas, minced garlic, lemon juice, tahini, olive oil, and salt. Process the mixture until smooth. If it seems too thick, add water (¼ cup at a time) until you reach the desired consistency. If you add too much liquid, add more tahini.
Taste the hummus and adjust the seasoning by adding more salt or lemon juice if needed. Transfer the hummus to a bowl. Finish with a little olive oil on top and sprinkle with hot paprika and salt for added flavor and presentation.
Refrigerate any leftovers. When serving again, add tahini and/or water to freshen up.
(Disclosure: We may make a commission from any links to this site.)